iTunes Error 3194: Trouble Shooting
Posted by Brian Davis on Nov 7, 2019 6:50:11 PM • Category:
Restore iPhone
5 mins read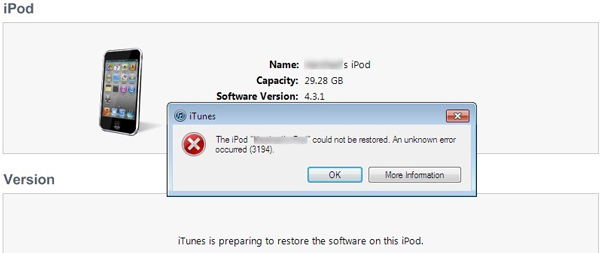 Have you ever run into error 3194 before? You try to restore or update your Apple devices with iTunes, and suddenly a notification shows up, informing you that the iDevice cannot be restored or updated due to iTunes error 3194. The solution to this problem may not be so obvious. To save your labor of searching for the fixes, we have concluded the best solutions to error 3194 based on your researches and tests. The solutions are applicable to all Apple devices, which means they are useful whether you are facing iPhone error 3194, iPad error 3194 or iPod 3194.
Main Causes of Error 3194
According to the explanation given by Apple, this issue happens because iTunes fails to Apple's software update servers, which gives activation to the upgrade or reset of Apple devices. However, various factors can hinder the activation: slow Internet connection, out-of-date iOS on your devices, misconfiguration of the Internet settings, etc. The solutions to these causes will be stated in the following part.
Fix iTunes Error 3194 by Updating iTunes
As I mentioned above, if you don't have the habit of updating iTunes or think it would be harmful to your computer to update iTunes, then error 3194 iTunes would love to come. It is suggested to keep iTunes up to date, because updates of iTunes often consist of bug fixes.
To update iTunes on your computer:
1) Open the iTunes and find the "Help" menu, where you should see the "Check for Updates" button.
2) Click on the button, and iTunes will automatically check for the latest version. If there is a newer version, simply updating it.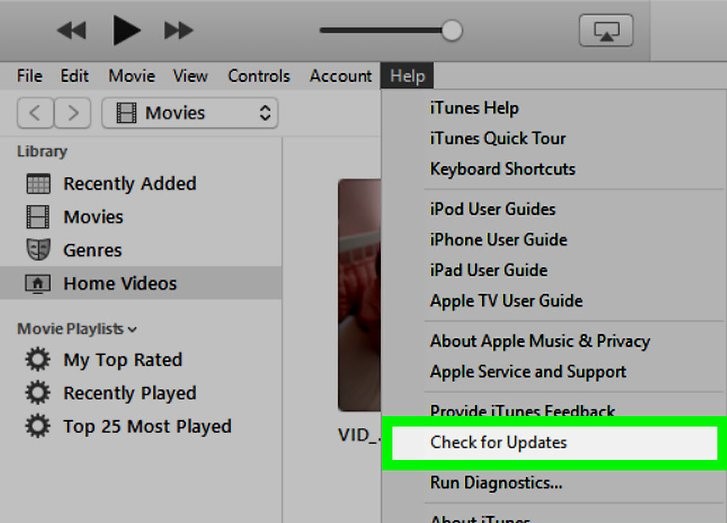 Fix iTunes Error 3194 by Changing Host Files
Basically, host files control the way your computer access to the Internet, and for the matter, some erroneous settings of the host files may result in error 3194. To change the configuration of the host files may be a bit tricky, so we have provided a foolproof guide of how to change host files:
Step 1
Quit iTunes and open the host files. Here is where you can find the host files:
For Window users, go to "c:\windows\system32\drivers\etc\hosts";
For Mac users, launch the Terminal program, type "sudo nano /private/etc/hosts" and click "Return".
Step 2
Find the host file entry for "gs.apple.com", then add a "#" to the front of that line. However, if you don't see it, add "74.208.105.171 gs.apple.com" to the bottom of the host file.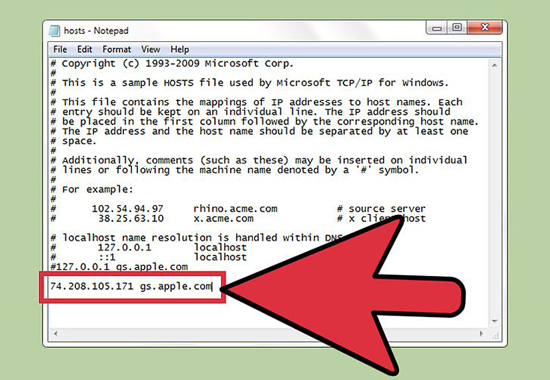 Step 3
Save the file and restart your computer. Then, try restoring and updating your devices and see if the error appears again.
Fix iTunes Error by Checking Internet Connection
To let iTunes gain activation from Apple's update servers, a stable Internet connection is necessary. Maybe you have already observed the slow Internet connection? Then try to reduce the number of devices linked to your Wi-Fi or broadband, or shut down other programs on your computer and try it again.
However, unlike what most users think, a crappy Internet connection may not be the only culprit for the Internet issue. While you are surfing on the Internet smoothly, the firewall may block the Internet connection of iTunes exclusively. Therefore, you can shut down or delete the firewall, then update or restore your iDevices again.
Fix Error 3194 with Third-Party Tool
Although the previous three fixes all focus on the computer end, the iDevice you try to update or restore may also be the source of iTunes 3194 error. This often happens to jailbroken devices, because jailbreaking may result in the failure of update activation. To resume your device to the normal state, you are supposed to restore the device with iTunes, which is obviously impossible due to what brought you here.
Fortunately, there is another option - TunesKit iOS System Recovery, an iOS repair tool that can restore iDevices without iTunes. It guarantees to solve more than 30 iOS issues, including iPhone error 3194. Most importantly, your data will remain unharmed after the restore. Besides, if you restore your device to fix other issues in the first place, the restore may resolve those issues.
Though it costs a small amount of money, it still charges the lowest price among its competitors.
The rest main advantages of this program as well as its free trial downlinks are listed below.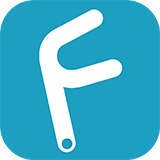 TunesKit iOS System Recovery Key Features
Resolve 30+ iOS issues and iTunes errors, including error 3194.
3 quick steps to finish the whole operation
No data loss in the Standard Mode
Lowest price among all iOS repair tools
Try It Free
600,000+ Downloads
Try It Free
600,000+ Downloads
Tutorial of using TunesKit iOS System Recovery
Step 1
Launch TunesKit iOS System Recovery and connect your iDevice to the computer (use Apple USB cable). Click on the Enter Recovery icon to usher your device into the recovery mode, then just click the Start button to begin.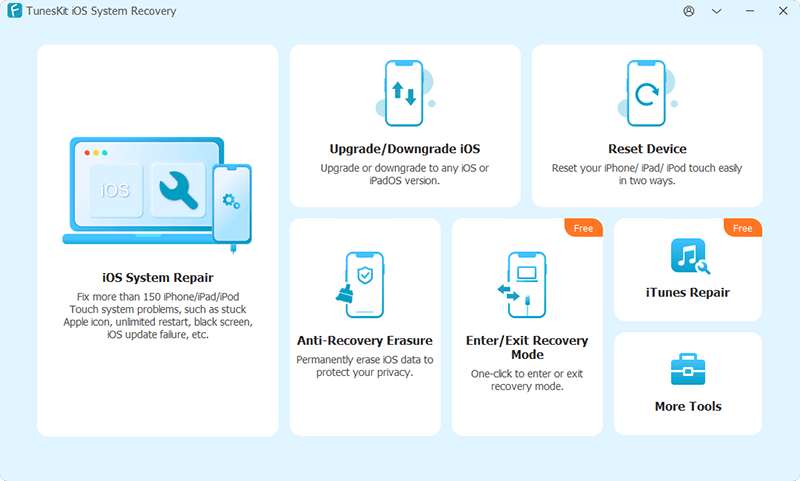 Step 2
To fix error 3194, click the box of Standard mode without data loss. Be aware not to choose the Advanced mode, because it is designed to solve more severe problems at the cost of all your personal data. Press the Next button to proceed.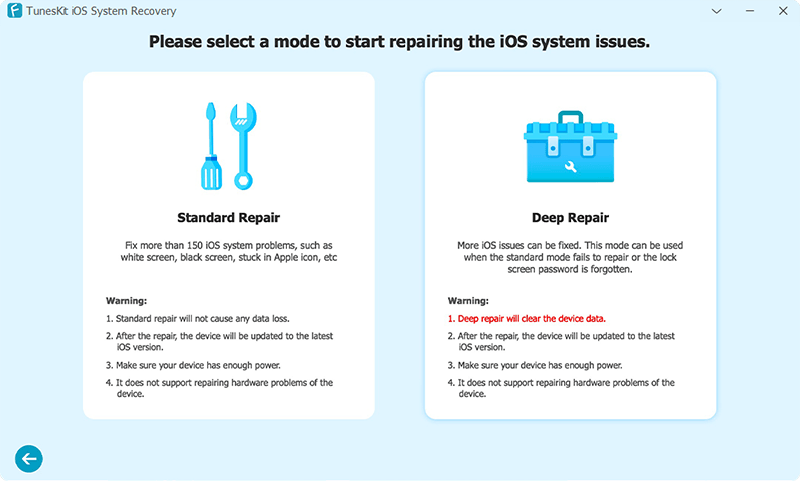 Step 3
Next is the Download Firmware Package window, where you should check the device info displayed. If all is correct, click the Download button to download the firmware matching your device.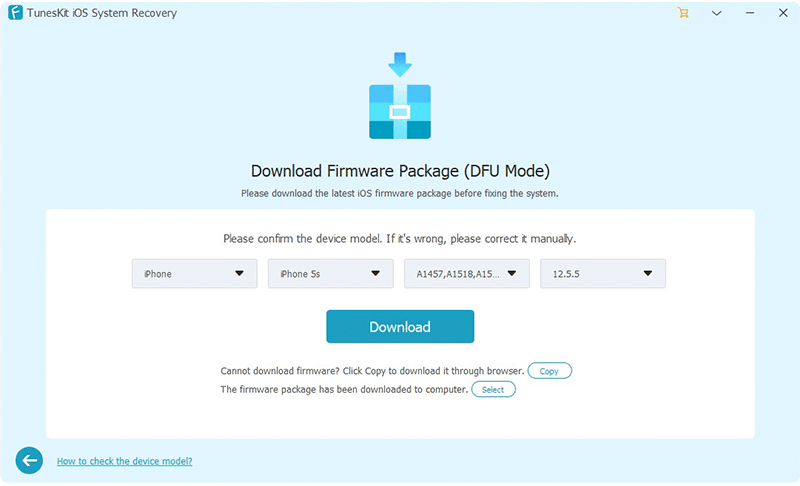 Step 4
Click the Repair button to start fixing the iOS system. Be careful not to disconnect the device with your computer or it might brick. After several minutes, the restore should be finished and iTunes error 3194 should disappear.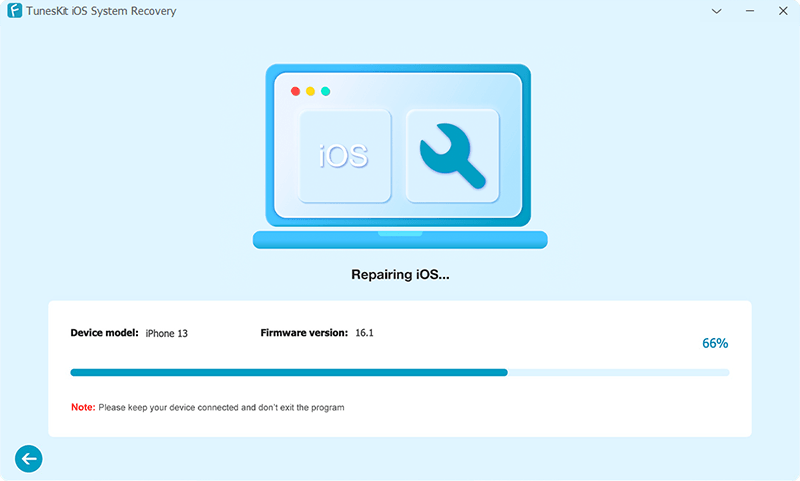 Asking Apple Support to Resolve Error 3194
We have seen some websites telling users to factory reset their iPhones, iPad or iPod when running of options. However, we strongly oppose users to do so hastily, because factory reset will erase all your precious data. If the previous solutions failed, Apple customer service is the last and best help you can get. The professional Apple staff will provide you with ultimate and effective solutions.
Conclusion
Through with all these suggestions provided, iTunes error 3194 is still exhausting to fix. We hope that you can update and restore your device normally with the help of our suggestions.