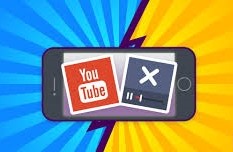 Q: "When I laid on my soft bed after working for a day, I just wanted to open YouTube on my iPhone and watch some interesting videos to relax. What really disturbed I was I couldn't play the videos! I tried to use mobile data to play. Surprisingly, it worked! And when I changed to other APPs, everything was ok. What was happening?"
In some situations, YouTube may give up working all of a sudden. For example, YouTube videos can't play over Wi-Fi. This happens a lot especially after the update of iOS 13/14/15. But if you switch to mobile data, or use other APPs, they work well. At this time, you may only want to know is there any way can fix this strange problem?
That's what this passage is going to talk about. Just read to find the answer.
Why Does YouTube Can't Play on iPhone?
After updating to the latest iOS version, some users found that their YouTube videos can't work over WiFi on iPhone. According to recent research, this issue is mainly due to the iOS software glitch and bug. The latest iOS version has a bad incompatibility between your iPhone and the YouTube app. Therefore, we sum up some workable methods to fix this issue without causing any data loss.
Top 5 Methods to Fix YouTube Video Can't Play Over Wi-Fi on iPhone
Tip 1. Restart iPhone
The first thing you should do when our iPhone or other devices meet some glitches is restarting them. This is the easiest way, usually, also a useful one to fix YouTube videos can't work over WiFi on iphone. So never underrate the power of restarting.
For iPhone 8 and models issued earlier: Push and hold down the Power button until "slide to power off" shows. Then just swipe the Power icon. Wait for a while, turn on the iPhone by pushing and holding the Power button.
For iPhone X and models issued later: Push and hold the Volume button and the Side button at the same time until "slide to power off" appears. Then swipe the power icon like the operation above. Finally, turn on the iPhone.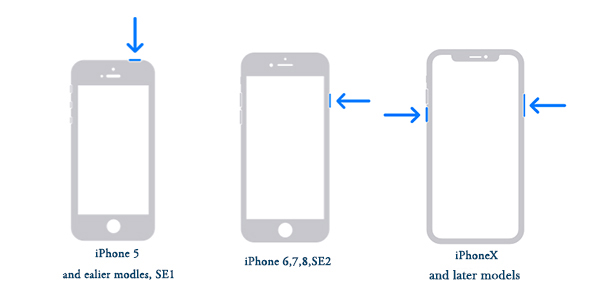 Tip 2. Use a Third-party Software - TunesKit iOS System Recovery
Still cannot fix your problem?This one must work! This useful software--TunesKit iOS System Recovery focuses on solving the system errors of the iOS, supporting iPhone, iPad, iPod touch, and Apple TV.
TunesKit can fix 150+ iOS system issues, including iPhone stuck in recovery mode/DFU mode/reboot loop , or becoming black/frozen/white screen, etc. It offers two modes for you: Standard mode and Advanced mode to fix the common issues and serious issues correspondingly. There is no data loss when you use the Standard mode.

Highlights of TunesKit iOS System Recovery
Repair 150+ iOS problems, including YouTube can't play over Wi-Fi
Fix various iOS issues with no data loss
Support all kinds of iOS devices including iPod/iPad/AppleTV(iOS 15 included)
Enter/Exit the recovery mode automatically for free
User-friendly and intuitive interface
Only 3 steps can you fix iPhone won't play YouTube videos on WiFi easily and fastly after you download and install this software.
Step 1

Connect the iPhone with iOS System Problem to PC

You can connect the iPhone to your PC with the help of the USB cable. Use a double click to start TunesKit iOS System Recovery. Then you can enter or exit Recovery Mode by clicking the Enter/Exit Recovery Mode button which is blue. Click "Start", another blue button.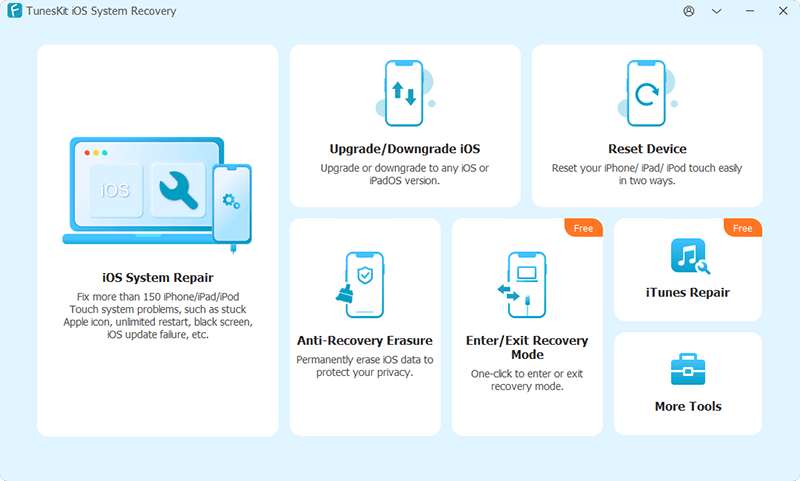 You should read the words on this page which introduce two modes clearly. This time choose the "Standard Mode" button and "Next".
(If the Standard mode cannot function, try to use Advanced mode, which will clean all data of your iPhone.)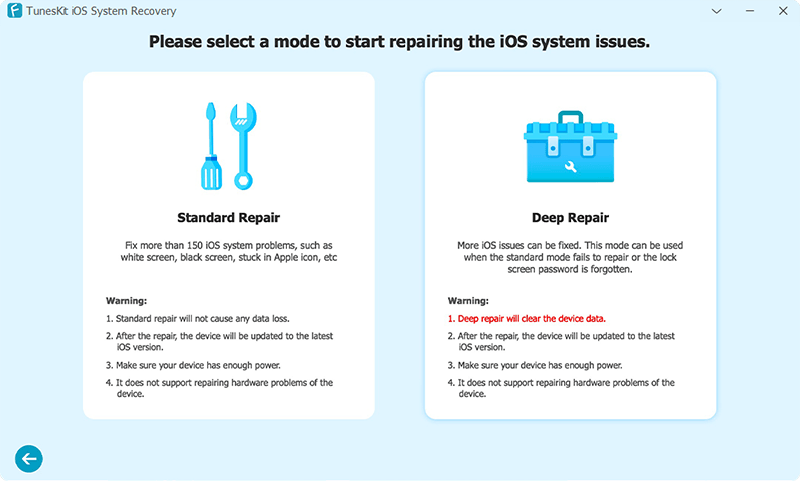 Step 2

Fill Information of Device and Download Firmware

This page is to collect some info of the device with any iOS system problems to better fix it later. What you should do now is to check the information on your iPhone. If it is right, tap the "Download" button. If not, you edit it before you click the "Download" button.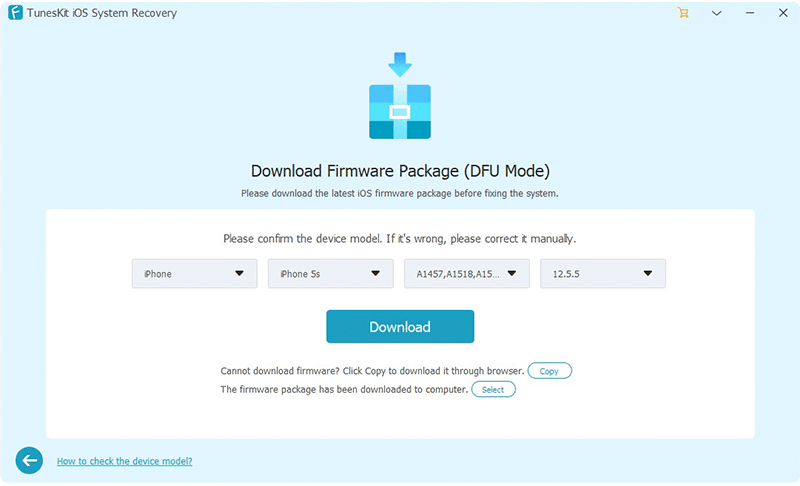 Step 3

Fix YouTube videos can't work over WiFi on iphone

When the firmware has been downloaded, tap the "Repair" button. The last thing you can do is wait.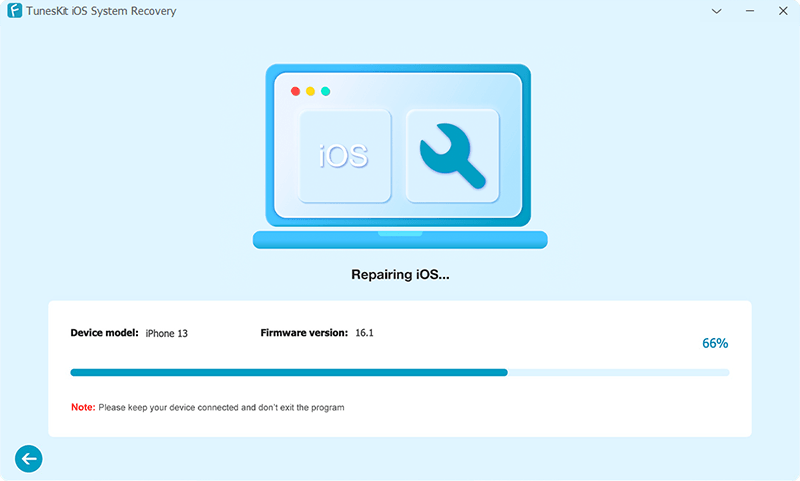 Tip 3. Use the Airplane Mode
We all know we should open the Airplane Mode on planes. Some may wonder why it helps when fixing YouTube videos can't play on WiFi. That is because opening and then closing it will eliminate all the network connectivity on the iPhone.
How-to-do: First open the Control Center. Next, click the Airplane Mode. Wait for a while, turn it off.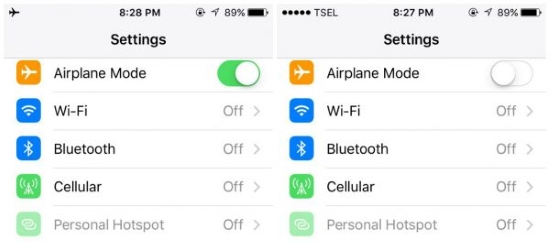 Tip 4. Update YouTube or Reinstall YouTube
Maybe your YouTube just was not updated to the latest model and then lead to iPhone won't play YouTube videos on WiFi. So, you can try to update this APP. If that still not works, reinstall YouTube.
How to update YouTube: Go to the APP Store and click the Update button beside YouTube.
How to reinstall YouTube: Click and hold the YouTube APP for a while at the home screen of your iPhone. Then click on the cross icon on YouTube to uninstall it. The next step is going to the APP Store to install a new one.
Tip 5. Reset Network Settings
Resetting the Network Setting is another way to fix the problem--YouTube videos can't play on WiFi at iPhone.
Go to the Settings of your iPhone > click "General" > choose "Reset" > "Reset Network Setting". Something you must know before doing this fixation is that resetting the Network Setting will erase all the network info on your iPhone. Having a backup is necessary for you.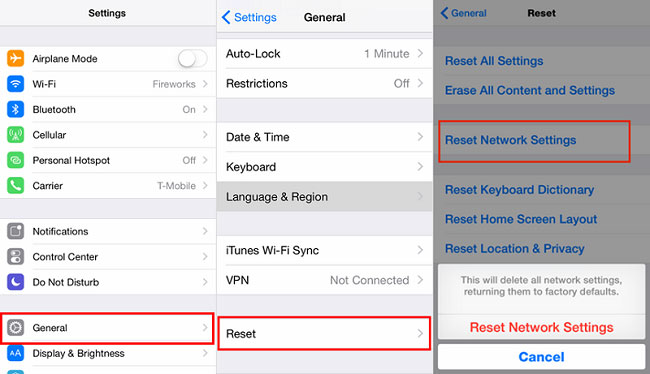 The Bottom Line
5 tips to fix YouTube videos can't work over WiFi on iPhone have been collected for you. Some of them are easy, like restart the iPhone. Some of them may cause information loss of iPhone. Some of them are reliable and have a higher possibility of fixing the problem successfully, like use TunesKit iOS System Recovery. This software is worthy of trying for it can fix 50+ iOS system issues without data loss. If you don't know which tip to choose, just try this one!

Brian Davis has covered tech and entertainment for over 10 years. He loves technology in all its forms.