Hulu Not Working on iPad? Top 8 Methods Here!
6 mins read
Today when I launch the Hulu app on my iPad, it did not work and stuck on loading. No matter what solutions I have tried, I still cannot access the Hulu app. How can I fix the Hulu not working on iPad?
There are so many popular movies and TV show streaming apps, and one such app that is loved by many is Hulu. Check any iPad, and you will find the Hulu app. But many customers complain about the Hulu not working on iPad issue, and it is quite a common problem. There can be many reasons why the Hulu app may not be working, but you do not need to worry about it because it has solutions for this Hulu issue. Now, follow us to see why Hulu stops working on iPad and how to deal with the problem.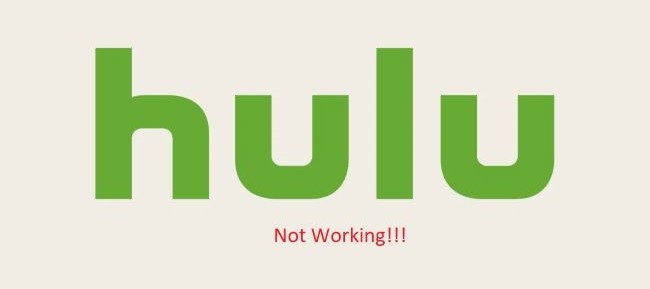 Why is Hulu not working on my iPad?
Before sharing the solutions to resolve the why won't Hulu work on my iPad issue, it would be better to understand why there is such a problem. Here are some of the common reasons why the app is not working:
• Your iPad does not have internet connectivity. Hulu is an online streaming application, which means you will have to use the internet to watch any show and movie. In case there is no internet connectivity, the Hulu app won't work.
• Your Hulu app hasn't been updated. Just like any app on your mobile phone, even the Hulu app will need an update from time to time. If you have not updated the Hulu app off late, the app may stop working correctly.
• If you are using an older iOS version, it may create issues and prevent the Hulu app from working. Update for iOS is essential, and you must ensure that you are using the latest iOS version. If not, some apps, which may include Hulu, crash.
• There can be some internal bugs in your mobile phone. If there are any, your apps will start to malfunction, which means even the Hulu app may get crashed and stop working.
How to resolve Hulu not working on iPad?
Now that you know why the Hulu app may not be working, let's dig into all the possible solutions that you can try to make the app work again. These solutions are tried and tested, and we are sure that one of them will indeed work. Here are the best solutions to fix the Hulu app not working on iPad problem.
Solution 1: Restart your iPad to fix hulu not working
In most cases, by simply restarting your iPad, you can resolve a lot of minor issues. If the Hulu app is hanging, or it's crashing, again and again, the first thing that you should do is to restart your iPad. An even better thing to do would be to shut down the iPad for 30 seconds and restarting it again.
For iPad with the Home button: Press and hold the Power button until the Slide to Power off occurs. Then, drag the slider.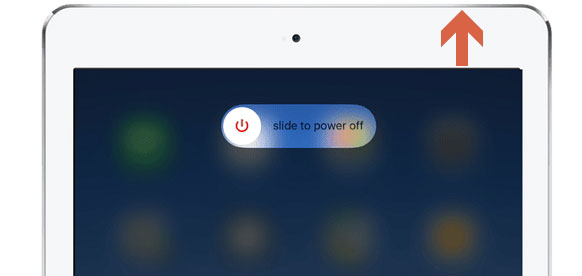 For iPad without the Home button: You need to press the Volume (Up or Down) and the Power buttons.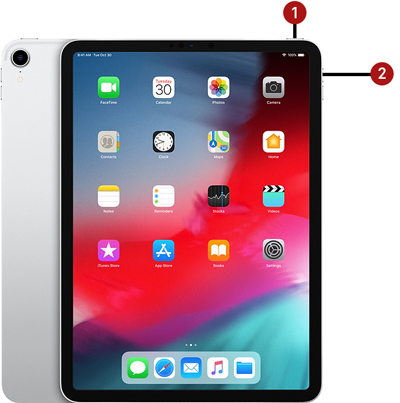 Solution 2: Turn Wi-Fi off and on
If the Wi-Fi connection on your iPad does not work well, you should check if there is something wrong with your router or Wi-Fi connection. You can turn off the Wi-Fi feature on your iPad and turn it on again after 1 minute. Then, open the Hulu app again and see whether the Hulu not working on iPad is fixed or not.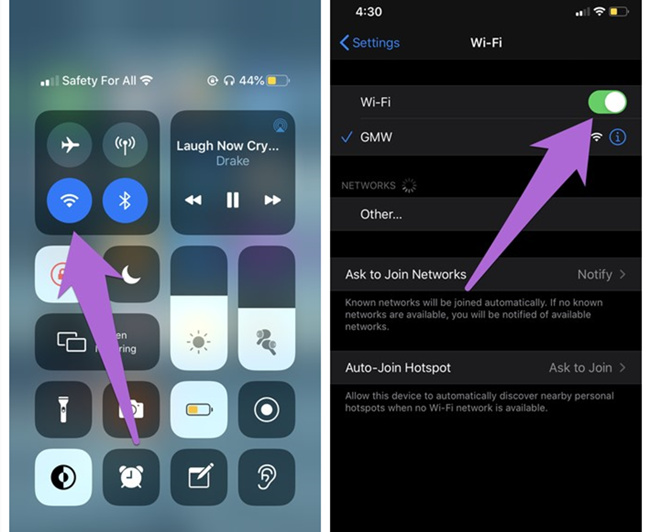 Solution 3: Restart the router
Try to restart your router if you still cannot access the network connection. You can plug out the power and insert it again after 30 seconds. Besides, you can pull out the network cable and re-insert it. Then, check the network connection on your iPad and see if the Hulu not working on iPad problem is solved.

Solution 4: Update the Hulu app to fix Hulu not working on iPad
Hulu will require an update, just like any other app. Just like you keep Netflix, Snapchat, Facebook, and other apps updated, you must make sure that your Hulu app is updated and using the latest version only. The updated app will fix all the temporary software problems, allowing you to use it without any issue.
Go to the App Store once, and locate Hulu. See if it gives you the update option. If it does, click on the UPDATE option, and try using it once. Hulu not working on iPad should be fixed after the update.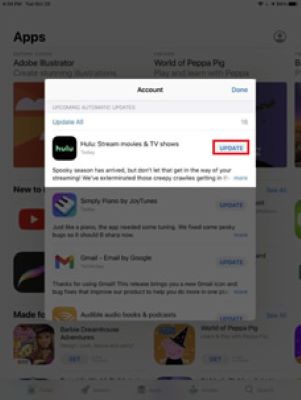 Solution 5: Update iOS to fix Hulu not working on iPad
Your iPad will need a software update. iOS update is necessary. Never skip it. With the iOS update, the most common issues, such as apps crashing, apps not working, and more will be resolved instantly. Go to the Settings option and then click on the General option. After that, click on the Software Update. Install the latest version and now try using Hulu once again.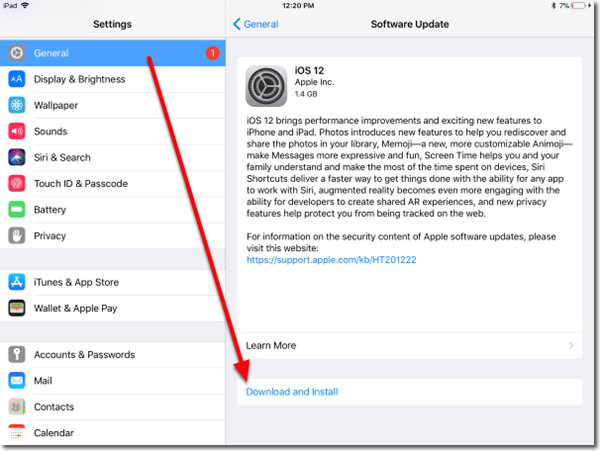 Solution 6: Check Internet connection
There could be internet problems as well. If you are watching shows on Hulu by using Wi-Fi, and it has suddenly stopped working, just turn off the Wi-Fi once in Settings, and try to turn it back on. Hulu is an online platform, which means it will need an internet connection to buffer and stream different available content.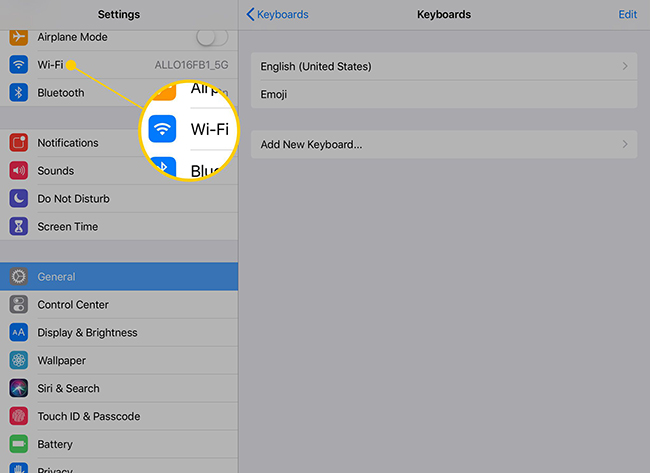 Solution 7: Delete Hulu and reinstall it
You can try another solution. Sometimes bits of codes or files can become corrupted. If the internet connection is strong, you have restarted your iPad, using the latest Hulu, then press and hold the app for some time and click on the x icon. This will delete the app. Go to the App Store, and download the Hulu app once again. Log in and try to run Hulu; it should work normally.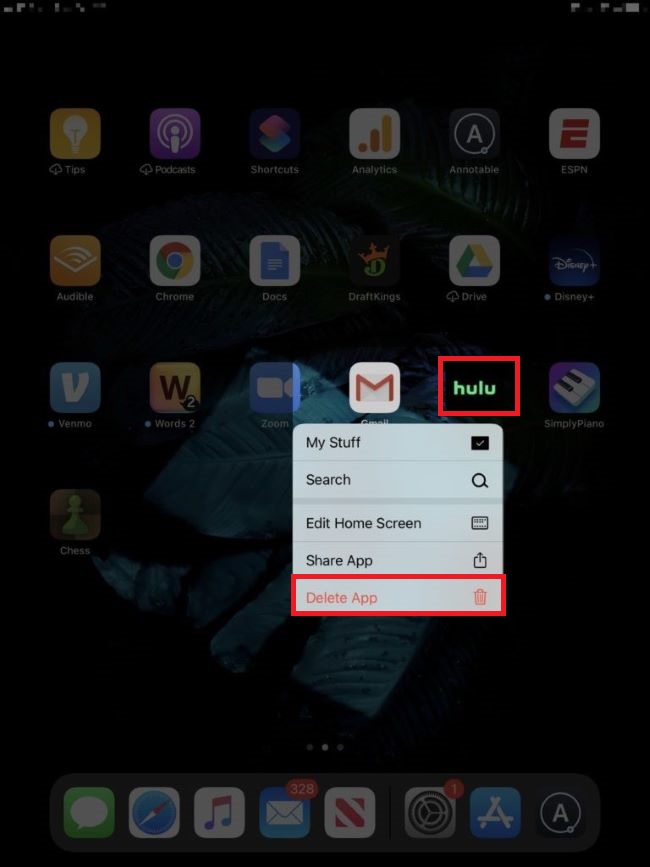 Solution 8: Try using TunesKit iOS System Recovery to fix Hulu not working on iPad
If nothing works, then for the last resort, you can try repairing the iPad via TunesKit iOS System Recovery. You can download and install the software to repair different types of iPad issues. TunesKit is a professional repair desktop tool that can fix more than 150 iOS-related issues, like Hulu not working on iPad, iPad boot loop, black screen, screen flickering, etc. The good news is that TunesKit will not erase any data.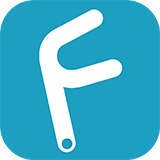 Characteristics of TunesKit iOS System Recovery:
Fix Hulu app not working on iPad without data loss
Repair different tvOS/iOS issues by yourself
Provide Standard Mode and Advanced Mode
Easy to use with friendly interface
Try It Free
600,000+ Downloads
Try It Free
600,000+ Downloads
Now, let's see how to use TunesKit to fix the Hulu not working on iPad issue.
Step 1: With the help of a USB, connect your iPad to your computer. Launch TunesKit iOS System Recovery. Then select the iOS System Repair and click Start to choose a repair mode. The Standard Mode is recommended. After choosing, click Next.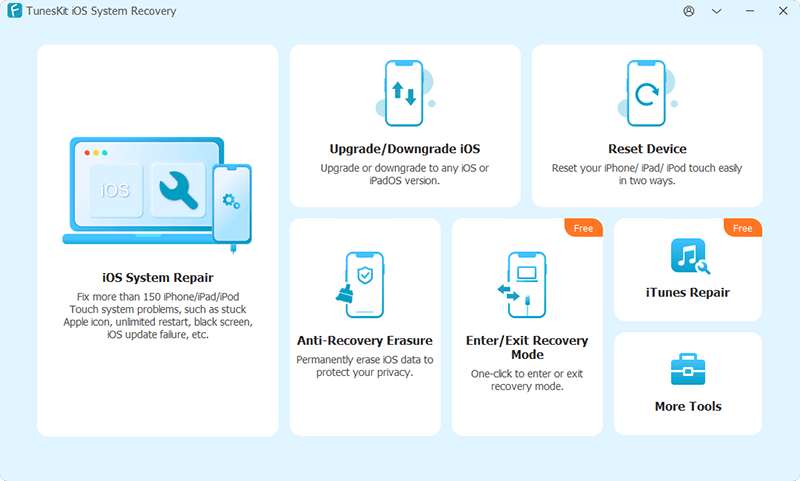 Step 2: Now, you will have to download the firmware package. Before downloading, you can check the device info. Then, click on the Download option to begin the downloading process.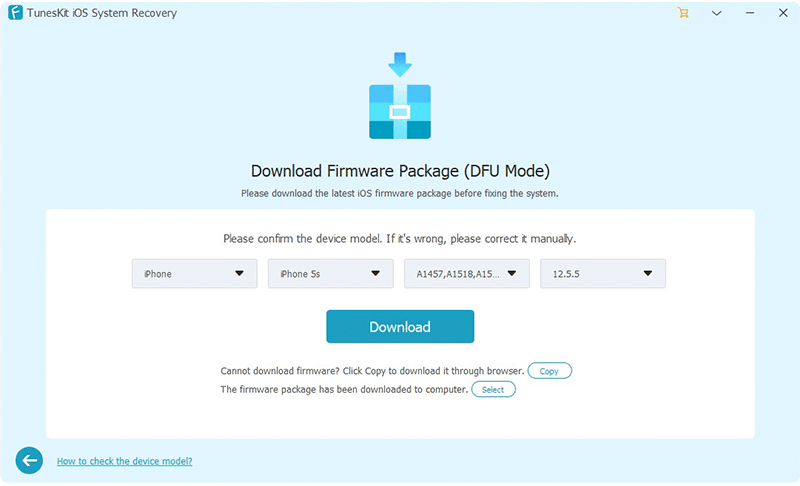 Step 3: After the firmware package gets downloaded, you will see the Repair option. Click on that to begin the repairing process. And that's about it. Your iPad has been successfully repaired. Please note that you need to keep your iPad connected to the computer while the repairing process is on.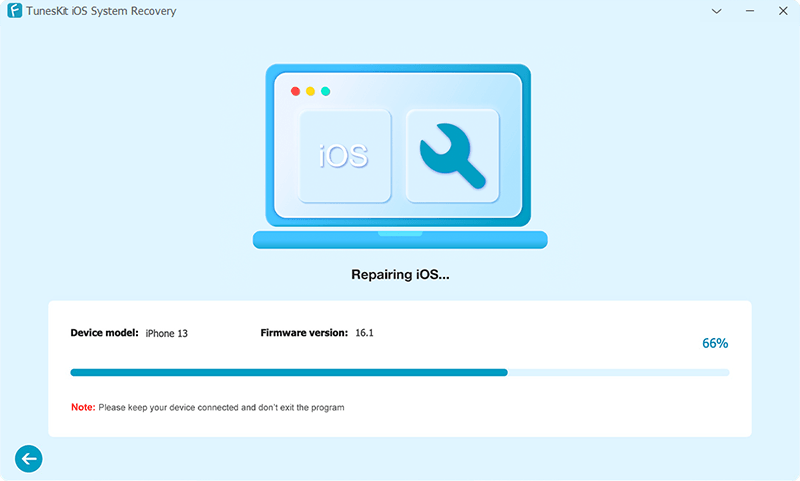 Conclusion
Hulu not working on iPad is not an uncommon issue. The app may stop working because of minor problems. Now you know about all the solutions that you can try to resolve the problem. Even after trying the five solutions, if the issue doesn't get resolved, you can download TunesKit iOS System Recovery. This tool will repair the iPad, fix all the problems that it has, and you should be able to start watching movies and shows on the Hulu app once again.