9 Best Tips to Fix Instagram Stories Not Working
Updated by Brian Davis on Nov 25, 2022 3:00 PM • Category:
Fix iOS Issues
6 mins read
Q: Is viewing other's Instagram stories not working right for anyone else? It started a few days ago but when I am watching Instagram stories only the first 2 or 3 views without a problem. But any after those don't load and just show the refresh button and it doesn't work. I either have to go to their page to view it or refresh my app until their store is 1st to 3rd in the lineup. I have no idea how to fix this and I tested it on another account and it seems to be working fine. —From Reddit
Instagram Stories has been popular with many users since its launch. Mobile portrait videos are more informative and immersive. The filters and stickers are also lively and fun, while the 24-hour timeliness adds freshness. However, just as the two questions above, more and more Instagram users will find the IG stories not working. To help you guys fix your problem successfully, we will list some effective tips below to help you fix your problem.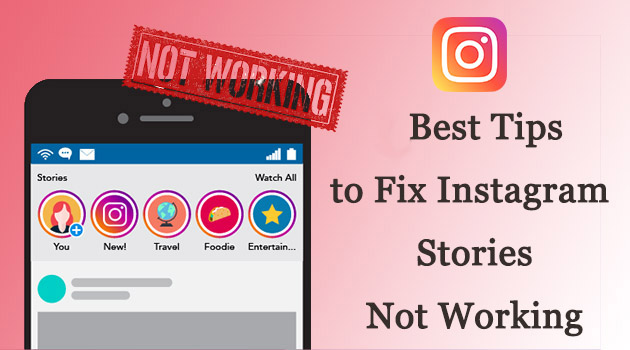 The Reasons Behind Instagram Stories Not Working on iPhone
Internet connection - If the IG stories not working on your iPhone, you should first check the internet connection on your iPhone. The bad networking connection will be the main cause of this issue.
Software malfunction - The iOS system glitches will cause the Instagram issue as well. Update your iOS system regularly is a wise choice for iPhone users to get rid of various software issues.
iPhone storage full - Ensure that your iPhone has enough storage. Otherwise, your iPhone will encounter different glitches. You can check your iPhone storage from Settings > General > iPhone Storage.
Top 9 Methods to Fix Instagram Stories Not Working on iPhone
Tip 1. Restart Your iPhone/iPad
In the normal circumstance, you can recover your phone back to normal by restarting your iPhone temporarily. Here are the detailed steps on restarting.
Step 1: Press the Top or Side/Volume button to which the blue arrow points according to the picture below until your phone's interface appears a slider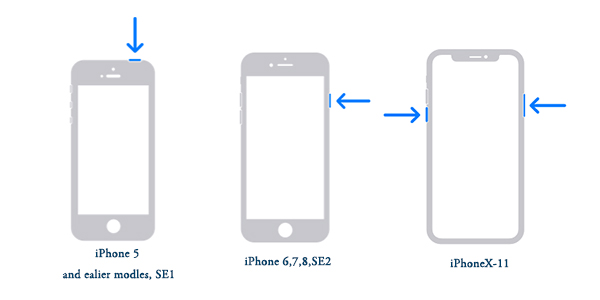 Step 2: Drag the slider and wait for 30 seconds to turn off your phone.
Step 3: Press the button shown in the picture again to turn on your phone.
Tip 2. Check the Network Connection
If rebooting the device fails to fix Instagram stories not working, try using Instagram over Wi-Fi and a mobile data connection to check if the problem is caused by a weak signal. If the network connection is very poor on your iPhone. You can go and change another Wi-Fi or try to reboot your data connection when it is not working properly.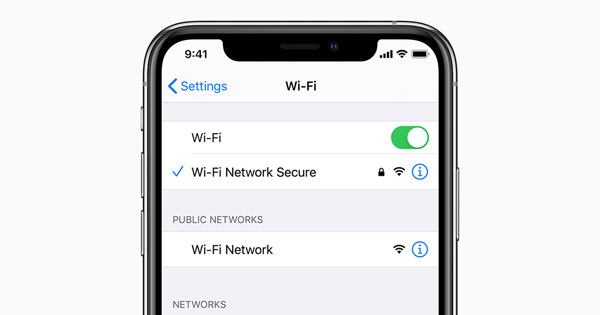 Tip 3. Update Instagram to the Latest Version
Step 1:Go to App Store and then tap on the 'Update' at the bottom of the page
Step 2:You can choose 'Update All' or scroll down to find the Instagram below and update it individually.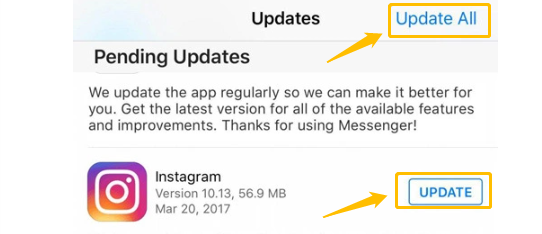 Tip 4. Uninstall and Reinstall Instagram
If the Instagram stories not working problem still can't fix after restarting the device and checking the connection, try deleting and reinstalling Instagram
Step 1: Tap and hold the Instagram app icon on the home screen until it wobbles
Step 2: Tap the X on the application to delete it. Instagram will save your photos and profile information.
Step 3: Go to the App Store and reinstall Instagram, then log in with your account and password.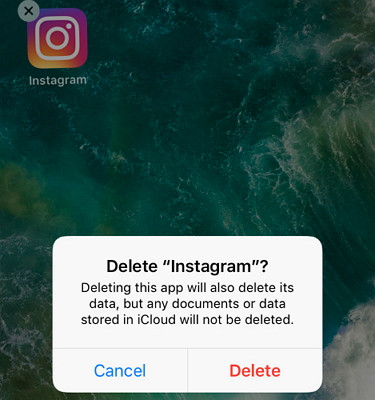 Tip 5. Check the Date & Time Settings
You should also make sure that the time and date on your iPhone/ iPad are set correctly. Here are the detailed steps to correcting them.
Step 1: Go to 'Settings' > 'General' > 'Date & Time'
Step 2:Select your time zone
Step 3:Change the correct date and time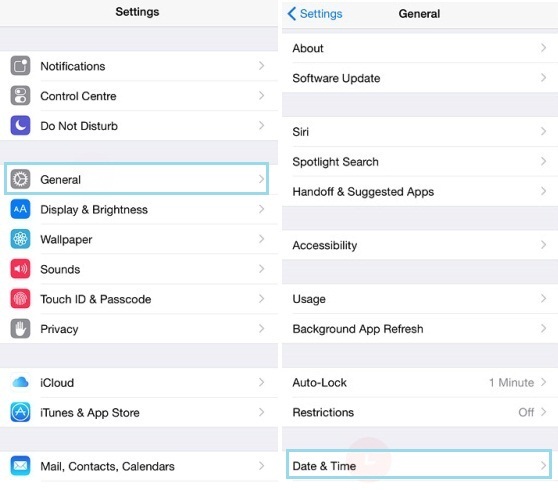 Tip 6. Check the Storage Space and Clear the App Cache
If your iPhone/iPad space is insufficient, there will also cause some problems with the apps. Clearing the Instagram app cache shouldn't make any difference to loading Stories so it is worth trying.
Step 1: Go to 'Settings' > 'General'
Step 2: Click on 'iPhone Storage' to check how much space is left.
Step 3: Once all the storage and data has loaded, scroll down to find "Instagram" You should see the apps' total size.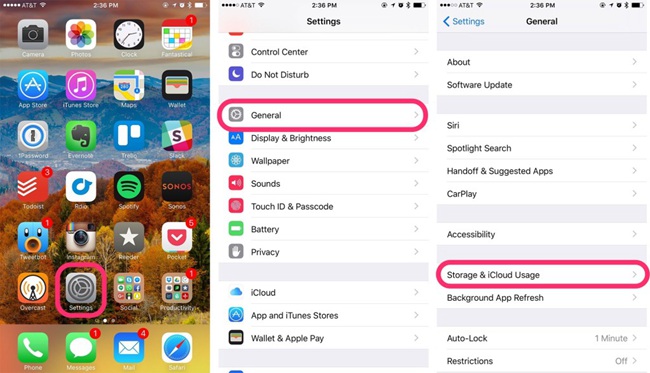 Tip 7: Fix Instagram Stories Not Working with iOS System Repair Tool
If you have gone through all the above steps and still can't fix Instagram stories not working, here I will recommend you to use the TunesKit iOS System Recovery software which can help you effectively fix more than 150+ iOS issues without any data loss and the complicated operation of backing up. It can fix many iOS issues like iPhone echo problems, iPhone safari not working, stuck on the white Apple logo, 'iPhone is disabled. Connect to iTunes' error, etc.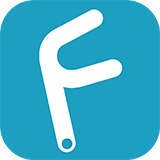 Characteristics of TunesKit iOS System Recovery:
Fix Instagram stories not working without data loss
Repair different tvOS/iOS issues at home
Provide Standard Mode and Advanced Mode
Easy to use with friendly interface
Supports the lateset iOS version including iOS 16
Try It Free
600,000+ Downloads
Try It Free
600,000+ Downloads
In the next part, we will show you how to fix Instagram stories not loading on iPhone with TunesKit iOS System Recovery step by step.
Step 1

Open TunesKit and connect your iPhone with computer

First, you need to open TunesKit on your computer. Then connect your phone with computer via a USB cable. After your phone has been detected by your computer, press 'Start'.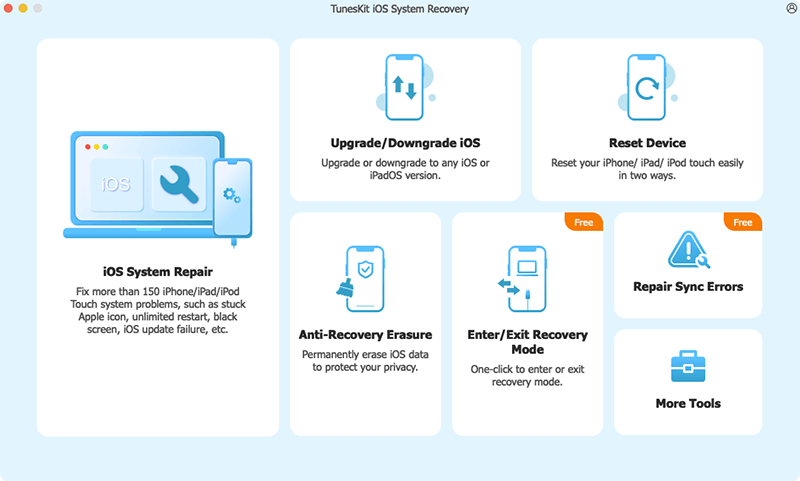 Step 2

Choose a repairing mode and download firmware package

Here are two modes you can select. Standard Mode can solve the common iOS issues and repair the iOS system without data loss. And the Advanced Mode can fix more serious issues but it will erase all data on your phone. To fix Instagram stories issues, you should select Standard Repair mode first.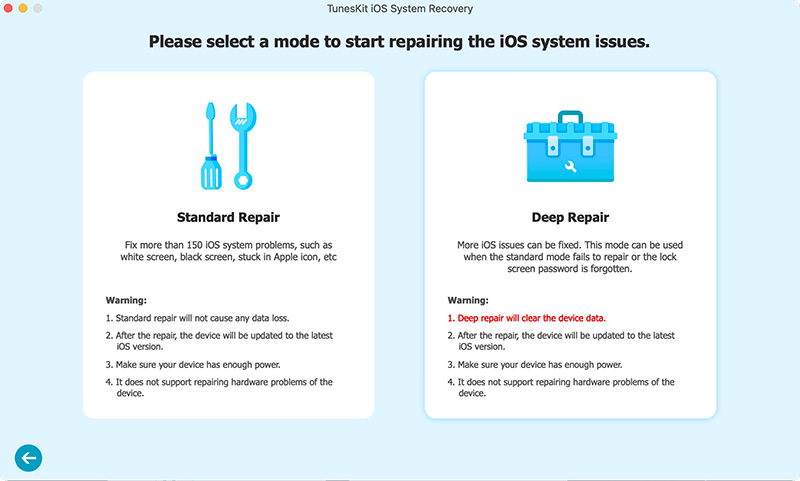 Then you need to confirm your device info is correct and press "Download" to download the firmware package.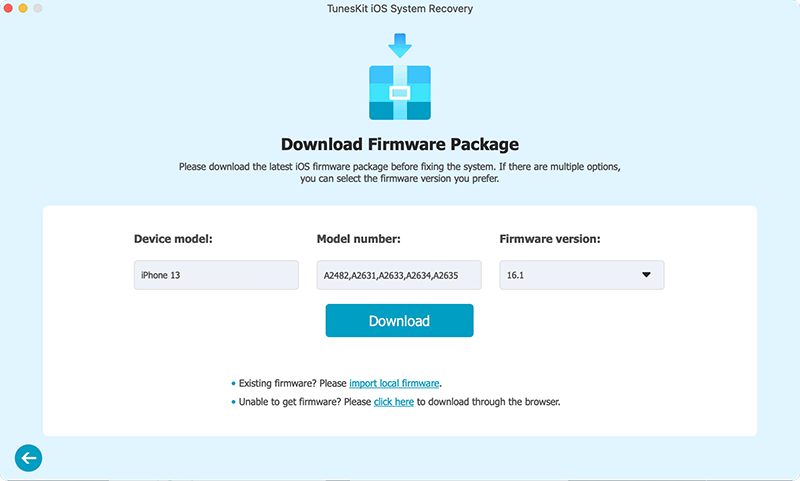 Step 3

Fix Instagram stories not working

When recovering, make sure your iPhone keep connecting with your computer.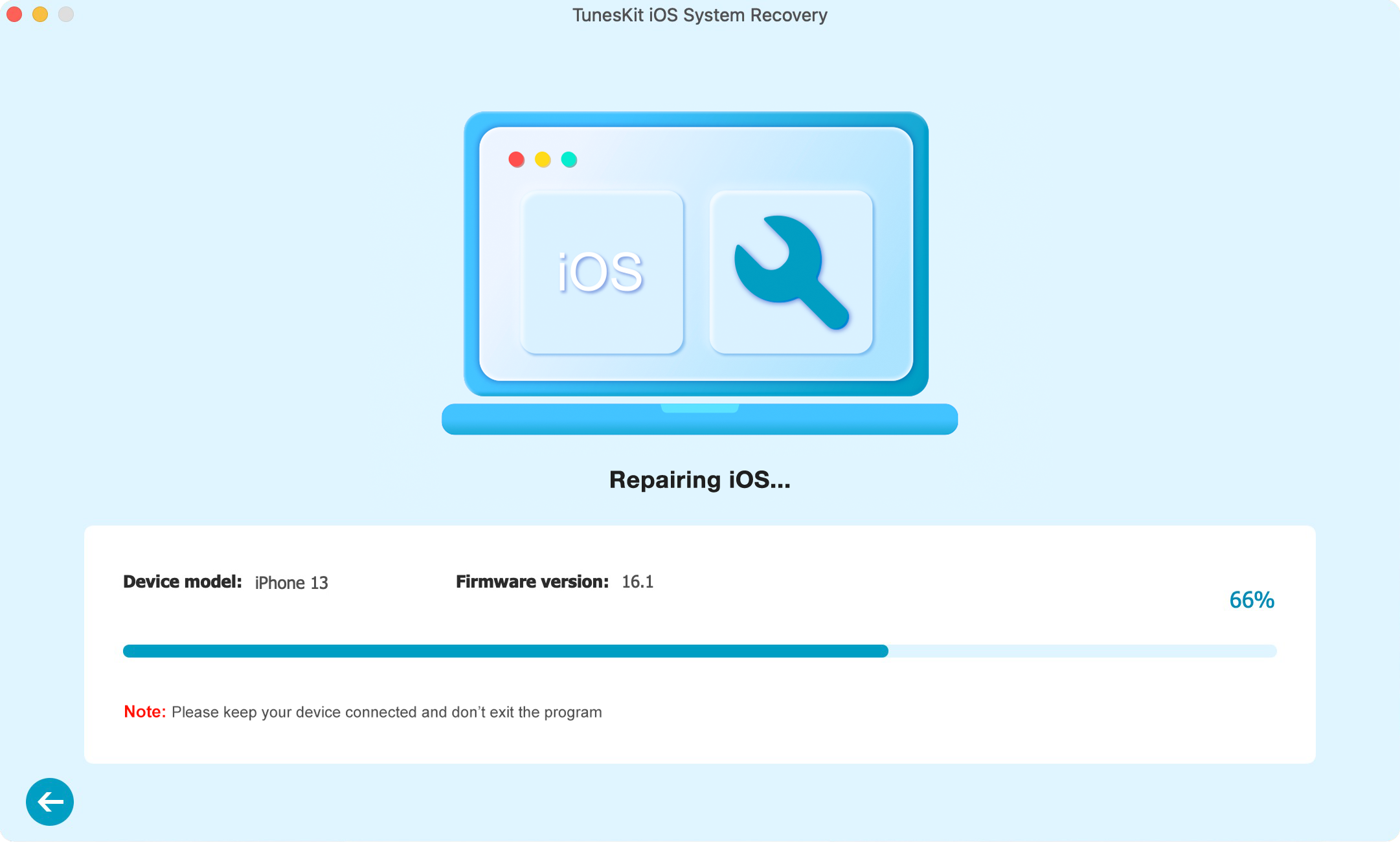 TunesKit can fix all the iOS issues without any data loss. It also provides you the function one-click to enter/exit for free. It will also help you downgrade iOS and fix iTunes error like iTunes error 54, iTunes error 39.
Tip 8. Update iOS System on Your Devices
If the iOS system in your device hasn't been updated to the latest version, it will cause your devices to slow down and some programs don't work. So you need to update the iOS system to fix this problem.
Step 1: Go to 'Settings' > And find 'General'
Step 2: Then tap 'Software Update'
Step 3: Choose 'Install Now'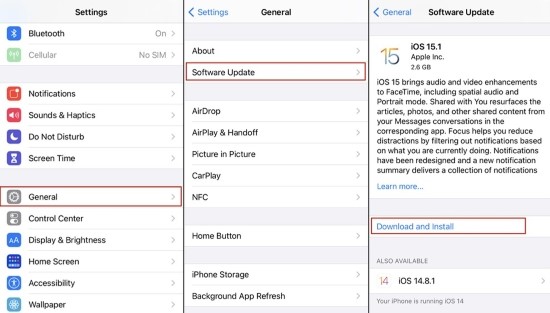 Tip 9. Reset Network Settings
Resetting network settings is the final resort for users to fix Instagram stories not working on their iPhones. After resetting the network settings on iPhone, the Bluetooth, Wi-Fi, Cellular, and VPN settings will be set to factory resettings. You can reset the network settings via Settings > General > Transfer or Reset iPhone > Reset Network Settings.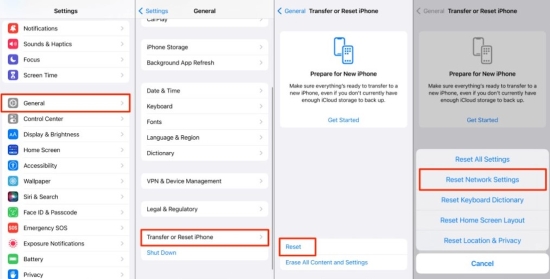 The Bottom Line
Experiencing Instagram stories not loading on iPhone/iPad may hinder you from watching your friends' latest trends. These 9 top solutions are good to fix your problem. And tools like TunesKit iOS System Recovery are helpful when it comes to fixes without data loss. Try it for free!