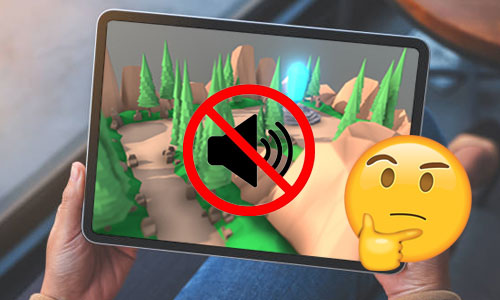 Playing games on an iPad is enjoyable, as its large screen brings more engaged feelings than an iPhone. However, some users reported that they cannot hear in-game sounds while playing games on their iPads, though they have pressed the volume up button. No sound for games on iPad which will affect your gaming experience, and you may be looking for solutions. So that's why we are here. In this post, we will go over how to fix no sound on iPad games. Let's get started.
Part 1: How to Fix No Sound for Games on iPad
Method 1. Turn Up the Game Volume or iPad Volume
The first reason for games on iPads no sound could be that you have not turned on the sound settings in games or for turning up the volume on your iPad. When you turn on a game and find that it has no sound, first check in the game settings that the game sound is turned on. Then press the Volume Up button on the iPad or swipe up in Control Centre to turn up the volume.
Method 2. Quit and Relaunch the Game
The second reason for no game sound on iPad is a fault or error in the app causing the game to not work properly and have no sound. In this case, relaunching the game is the solution. Please force quit the game and then restart it.
To force quit the game, swipe up from the bottom of the iPad screen and hold it until the app switcher appears, then find the game app and swipe upward to close it.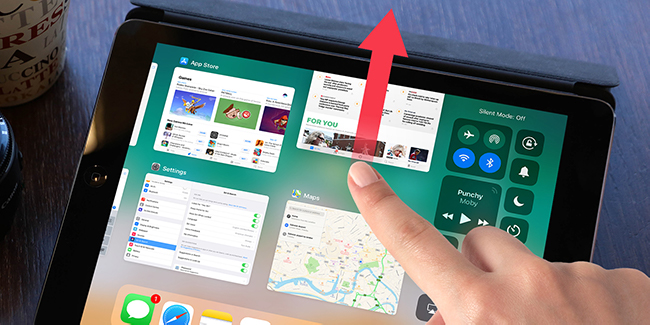 Method 3. Uninstall and Reinstall the Game
When the errors from the game app cause no sound from games on iPad, in addition to restarting the game, it's also possible to resolve the problem by upgrading the game app to the latest version. You can either uninstall the game and then re-download it from the App Store, or just update the game directly to the latest version.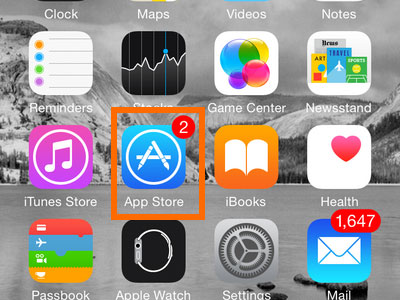 Method 4. Disable Settings
If your iPad still has no sound after reinstalling the game, it is possible that the iPad has been set to mute. iPad has various options to stop the sound being made, such as mute mode, do not disturb mode, headphone mode, etc.
For example, you can look at the side of your iPad to see if it has the Silent Switch turned on, or swipe down the Control Center to see if Silent Mode or Do Not Disturb is enabled.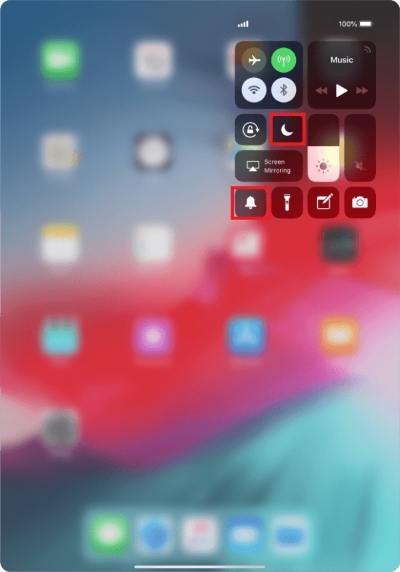 Method 5. Reset All Settings
In case you find after checking that none of the options regarding muting are switched on, or you are not sure if you ever inadvertently made the setting. The fastest way to restore these settings is to reset all of them. This option will not erase the contents of your iPad, so you don't have to worry about losing any data.
To reset all settings, go to Settings > General, and click on Reset All Settings.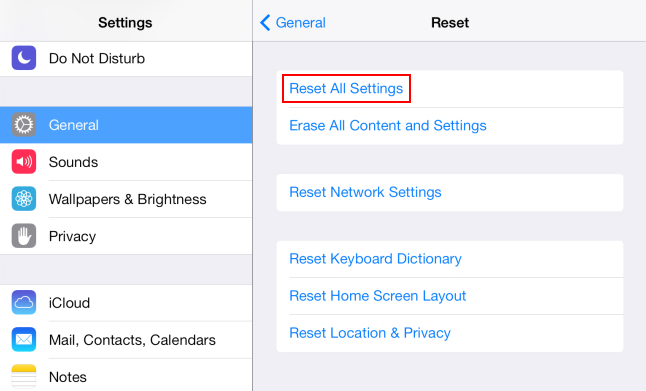 Method 6. Restart iPad
Next, having ruled out gaming apps and sound settings as the root cause of no sound for games on iPad, it's time to suspect the iPad system. If there is a sudden glitch or error in the iPad system, it is also possible that the game will not sound. Therefore, the glitch can be fixed by restarting the iPad. This is also a common-sense solution. It works very well for most users and does not result in data loss.
To restart an iPad without Home button: Press and hold the Volume button and the Top button untill the Power-off slider appears, drag the silder to turn off the iPad. Then press and hold the Top button until the Apple logo appears.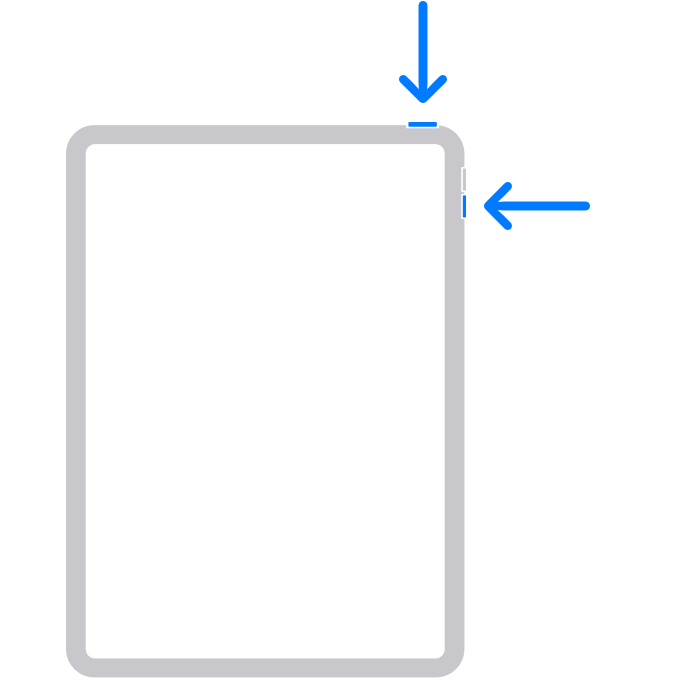 To restart an iPad with Home button: Press and hold the Top button untill the Power-off slider appears, drag the silder to turn off the iPad. Then press and hold the Top button until you see the Apple logo.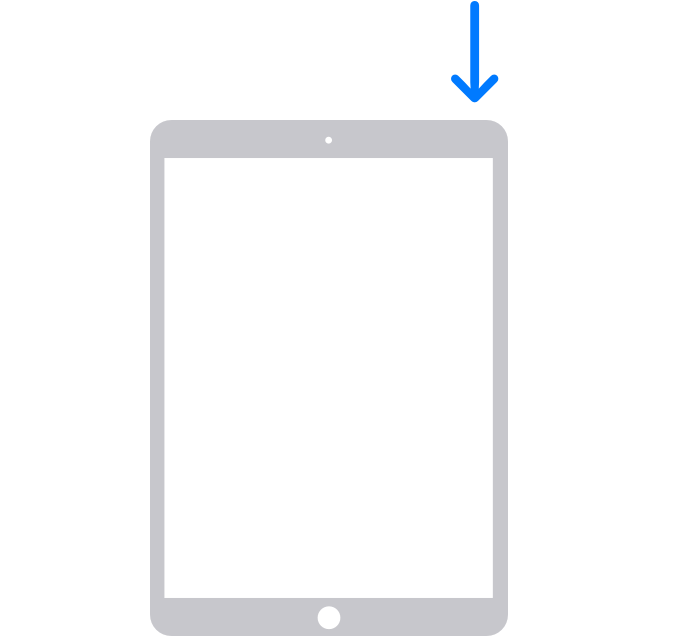 Method 7. Update iPadOS
Using an iPad running an older version of iPadOS can also crash and produce no sound on iPad games. It is recommended that you check your iPad for software updates and upgrade it to the latest version for the game app to run smoothly.
Step 1: Put your iPhone into recovery mode and connect it to your computer using a lightning USB cable.
Step 2
: Launch the latest version of iTunes or Finder on your computer. after a few seconds your device will be displayed in the program, click on the Restore option to start recovering your phone.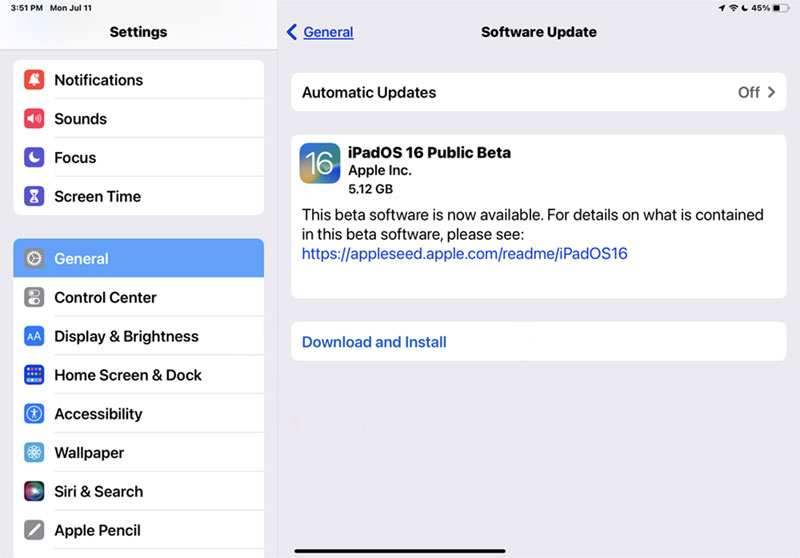 Method 8. Fix No Sound for Games on iPad via Third-Party iOS Repair Tool
If the issue persists, you should consider trying a third-party iOS system repair tool to get the iPad no sound in games fixed. TunesKit iOS System Recovery is desktop software available on Windows and Mac. It has the ability to fix iOS system problems from various iOS devices such as iPhones, iPad, iPods, Apple TVs, etc. without losing data.
With its help, you are able to repair more than 150 iOS system issues with a few clicks, such as no game sound on iPad, iPad sound not working, iPhone no sound while charging, and more. Moreover, it features four major parts for you to repair, restore, update, and downgrade your device.

Features of TunesKit iOS System Recovery:
Easy-to-use and intuitive user interface
Fix no sound for games on iPad caused by system issue
Compatiable with Windows and Mac
Provides four major sectors to use
Fix more then 150 iOS issues without data loss
Step 1

Launch TunesKit iOS System Recovery

Launch TunesKit iOS System Recovery to your computer. Then connect your iPad to the PC using a lightning USB cable.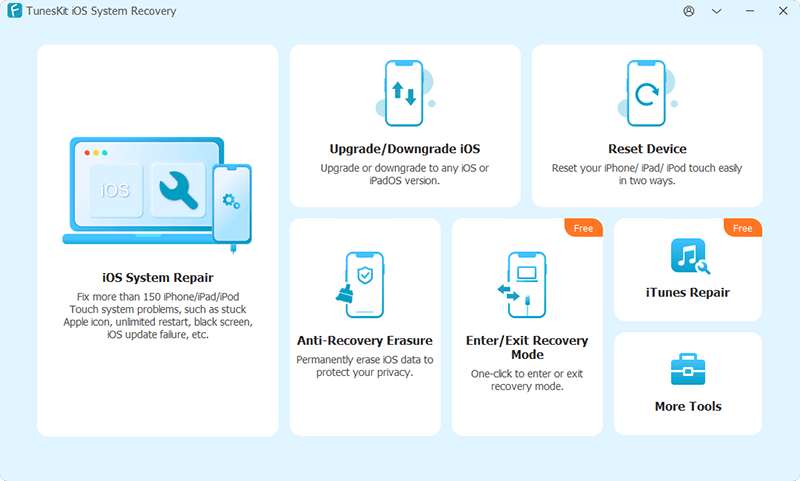 Step 2

Select Standard Mode

Tap the iOS System Repair mode and click on Start, then choose Standard Repair to get to the next step.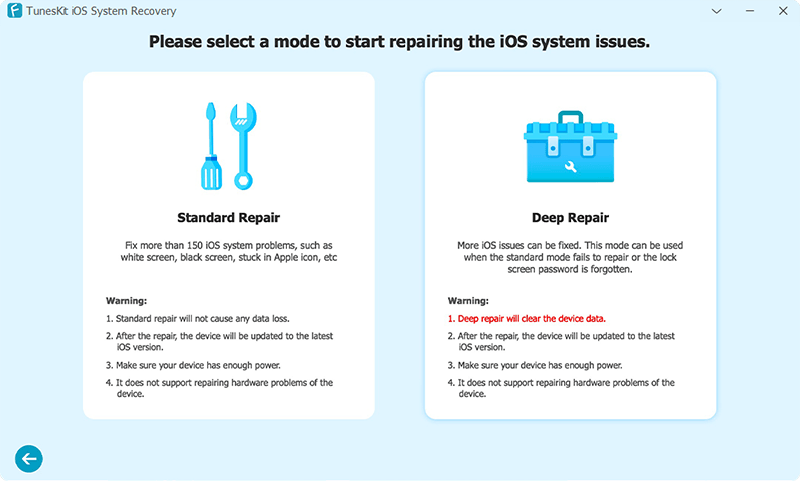 Step 3

Download firmware package

Folloe the prompts to put your iPad into recovery mode, then check your device info and select the firmware version, then tap the Download button.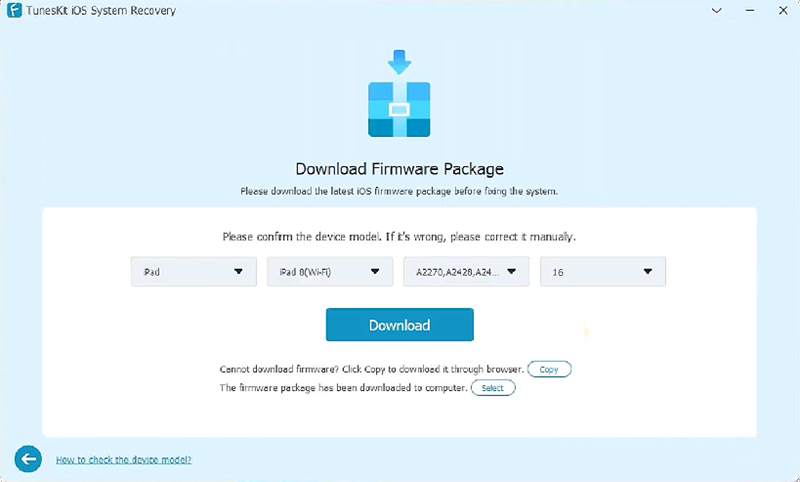 Step 4

Fix Google not working on iPhone

After the download, click on Repair to start restoring your iPad. The process will take a few seconds before the work done.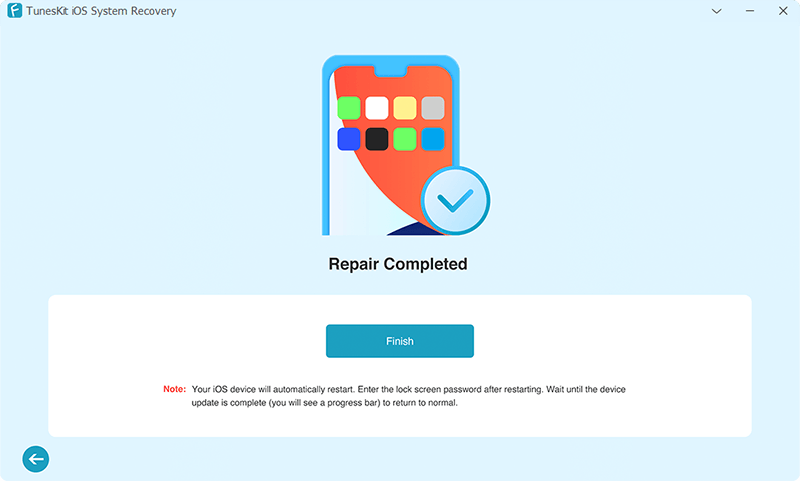 Part 2: Conclusion
Now you have 8 effective methods to fix no sound for games on iPad. We know how tedious it can be to play a game without hearing the sounds. That's why we recommend TunesKit iOS System Recovery to help your get rid of the condition. By the way, this tool is capable of fixing other iOS issues commonly encountered by iPhone users. Please leave your comments below if you have any questions or suggestions.

Brian Davis has covered tech and entertainment for over 10 years. He loves technology in all its forms.