iPhone no sound on calls issue can be found in many iPhone models such as iPhone 12/11/XR/XS and other earlier versions. This matter stops people from normally contacting their friends or family members, which can be indeed annoying. Well, just take it easy, you can continue reading to get more information about this problem.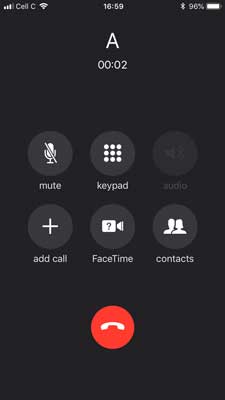 Part 1: Reasons about iPhone can't hear callers
At first, let's look at the reasons behind it. The problem of the iPhone can't hear calls is actually quite common, which can result in various causes. The following scenarios are some common ones.
1. iOS system glitches and errors.
2. Some wrong settings.
3. iPhone's hardware issues.
Part 2: Full solutions to resolve iPhone no sound on calls
Now let's move on to the fixes to no sounds on iPhone calls. Firstly, we would like to introduce the greatest method and it can definitely deal with your problem with 100% success rate.
2.1 The best way to fix iPhone can't hear calls - Using TunesKit
To resolve iPhone can't hear caller issue, the most effective way is to use related professional iOS system recovery applications, for example, TunesKit iOS System Recovery. This third-party tool can bring your iPhone back to normal no matter whether it has no sound when dialing, not working issues such as its power button and the like, or other intricate problems. Moreover, it can also fix other errors on iPad, iPod and more iOS devices. What's more, there is no need to worry about data loss as the software has 2 repairing modes including the Standard and Advanced modes.
Video Guide: How to Fix iPhone No Sound on Calls
The 3 easy steps to solve iPhone has no sound on calls are as presented here through this program with simple interface and customer-friendly feature.
Step 1: Open TunesKit iOS System Repair for Windows and connect your iPhone with your personal computer by virtue of a USB cable. Then tap on the "Start" option and choose the "Standard Mode" appears in the following screen. Finally follow the instruction to put your iPhone into DFU mode.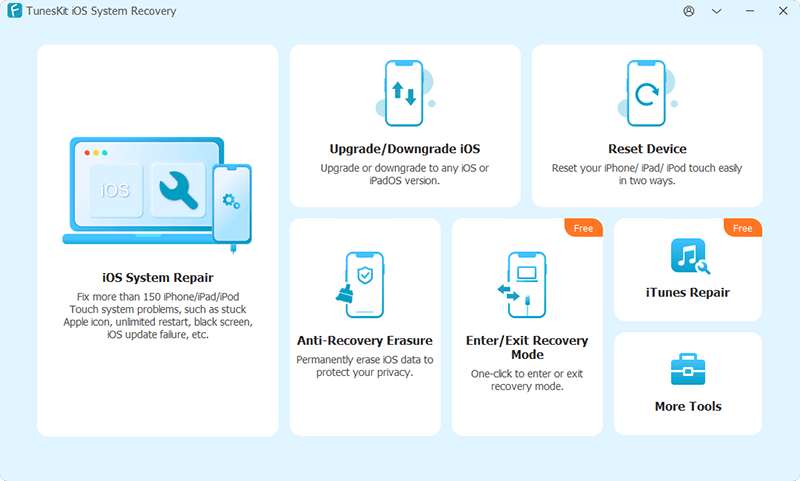 Step 2: Confirm the device model, iOS version and other related information. After checking the information is right, click "Download" button to let the program download and verify the firmware package matched with your iPhone.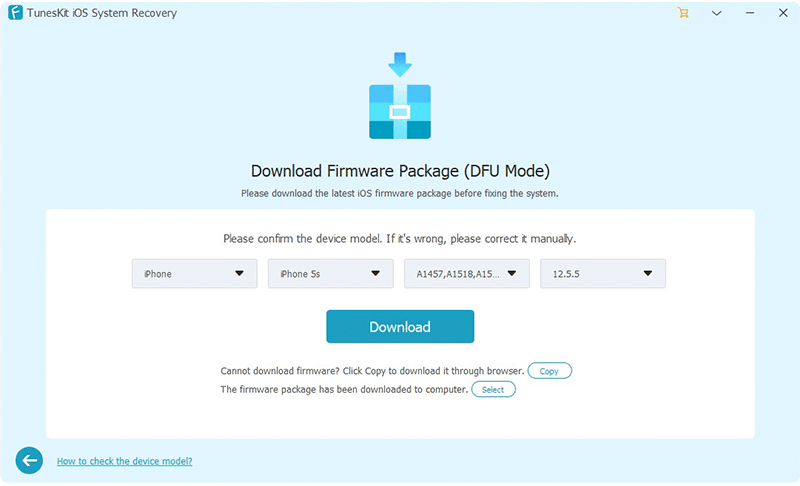 Step 3: When the firmware package download is completed, press the "Repair" button to fix the iOS system. after the process is finished, your iPhone has no sounds on calls will be fixed without data loss.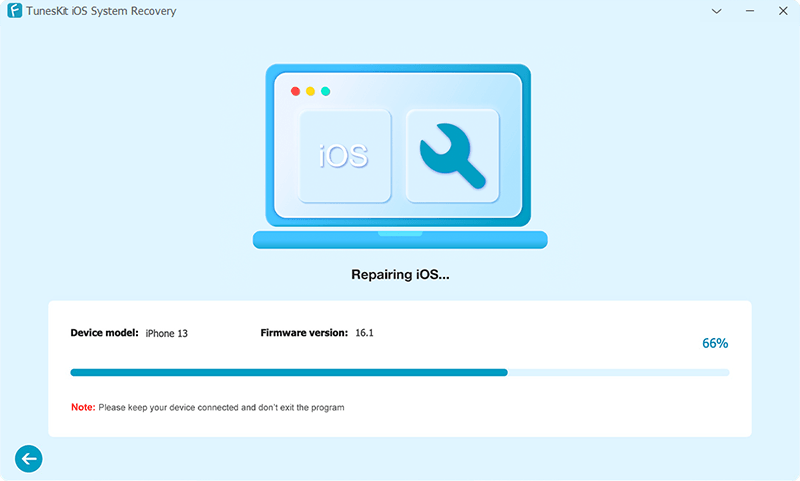 2.2 Other possible fixes to iPhone no sound on calls issue
You may wonder about more potential solutions to fix iPhone can't hear caller problem, so we listed some below. But it should be noted that they may not help.
1. Remove iPhone's case
The case on iPhone may be responsible for the no sounds on calls, as the protector might accumulate some dust and debris that clog the iPhone receiver and microphone. If it is this case, you need to take off the case and clear out the particles, then trying out calling to check whether you can hear the sound on calls.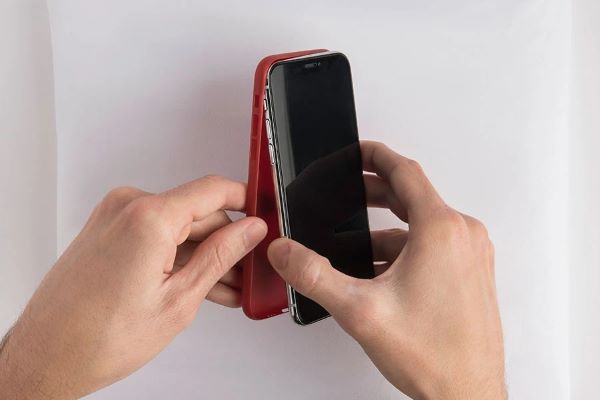 2. Unplug your headphone
Also, you can see if your iPhone is in the headphone mode, because the device sometimes still gets stuck in headphone although you removed the jack. You can plug in and out headphone of iPhone for several times until it is recognized disconnected to disable the headphone mode. And if necessary, clean out the particles and debris in the headphone jack.
3. Adjust volume level
If your device volume is at its lower level or the ringer is mute, your iPhone can't hear callers will happen. So, you can check your volume settings and adjust the volume to a higher level by going to the Settings > Sounds > Ringer and Alerts.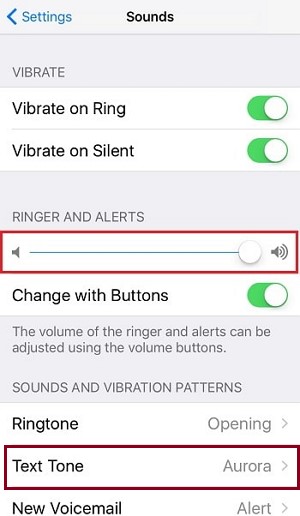 4. Turn off Bluetooth
The Bluetooth being abled could also give rise to the iPhone can't hear callers and block the sound. So make sure you have turned off the Bluetooth by heading to the Settings of the device, and find the Bluetooth to toggle it off.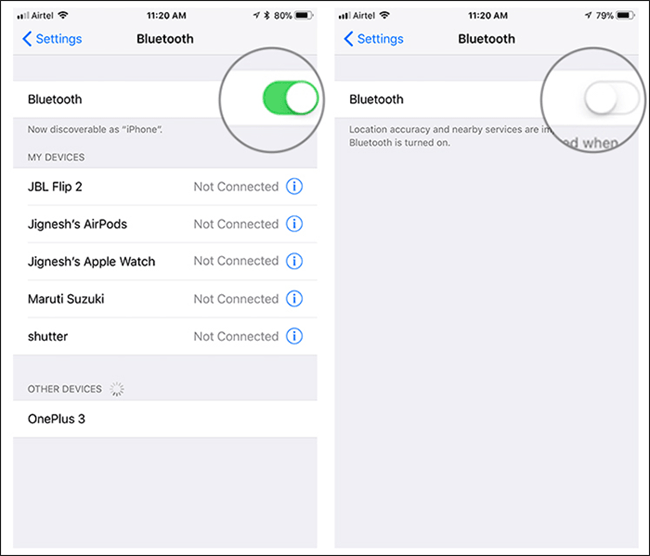 5. Check audio/network settings
When you did some wrong settings such as turning on the Silent Mode and Do Not Disturb, The iPhone can't hear caller is a sure thing. Thus to avoid this situation, it is suggested that you should disable the Silent mode and locate the Do Not Disturb button in the Settings of iPhone, then switch the option off. Besides, you could also switch the Airplane mode on and off to see if the Wi-Fi network or cellular data works well.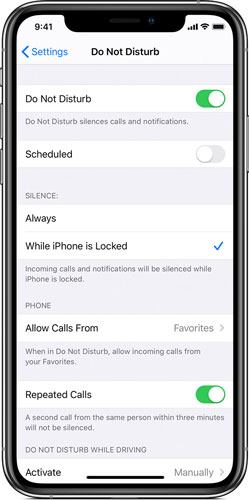 6. Hard reset your iPhone
If there is still no sound on calls of your iPhone, then you possibly have to hard reset the device to resolve this problem. You can try the following procedures according to your iPhone models.
For iPhone 6 series, simultaneously hold the Home and Sleep buttons until the Apple logo appears on the screen.
For iPhone 7 series, press the Sleep and Volume Down buttons in the meantime until the Apple logo is shown on the interface.
For iPhone 8 and later, first swiftly hold the Volume Up and Down buttons, then press down the Power button until the Apple logo pops up.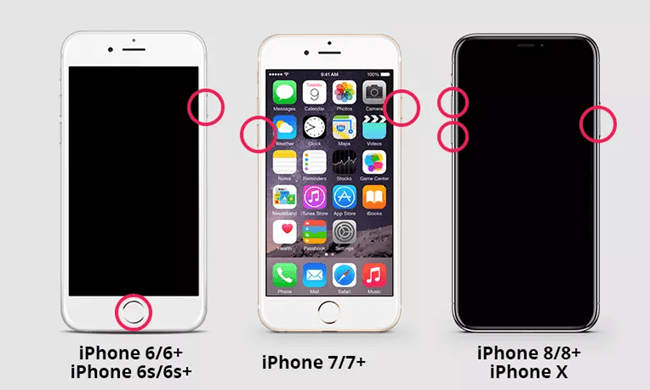 7. Update iOS version
The final solution to solve iPhone can't hear calls problem is to update your iOS system to the latest version. This might fix your issue. Before updating, make sure you've backed up your data in case of any data loss. After that, you can navigate to the Settings > General > Software Update. If there is a pending update, just tap the Download and Install.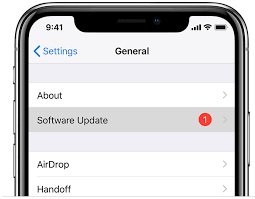 Part 3: Conclusion
The above 8 ways and their operations are introduced to work out the problem of iPhone on sound on calls. Basically, the first method - using TunesKit iOS Repair Tool can completely let you get out of the trouble as long as there is no physical damage. If you have any other questions or better recommendations, please be free to connect us.

Brian Davis has covered tech and entertainment for over 10 years. He loves technology in all its forms.