iPhone Activation: New iPhone Won't Activate? Fixed!
6 mins read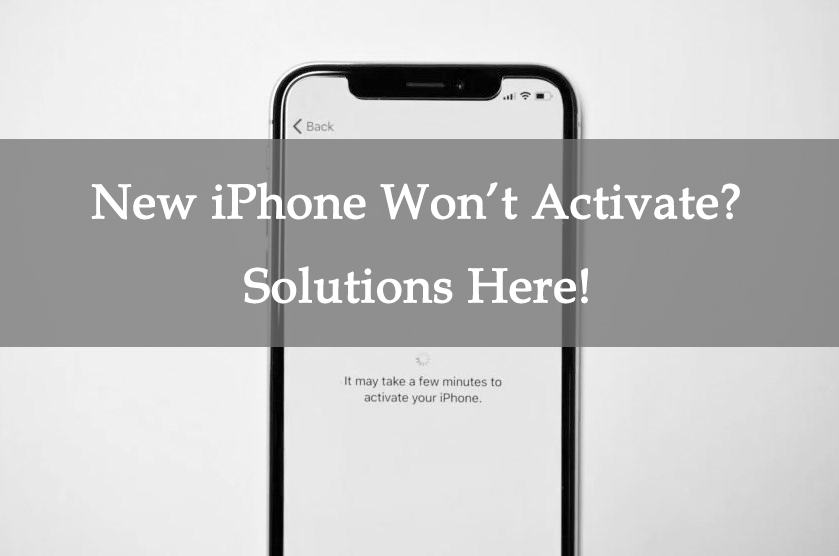 It's a cheerful thing to buy a new iPhone. The first thing we need to do when we buy a new iPhone is to activate it. iPhone can only be used when the system is successfully activated. But, annoyance comes instead of your temporary joy when you can not activate the new iPhone. You're not alone. There are also many people who got a message on their interface saying it cannot be activated because the server is temporarily unavailable, especially the new iPhone 14 Series. Or just stuck on the activating loading screen. New iPhone won't activate? Why does it happen? How to fix the issue on your iPhone? This post will help you figure out these puzzling things with easy-understanding words.
Part 1: Why is my new iPhone not Activating?
Activating is the first step to accessing a new iPhone. Sometimes, it will have various issues making you fail to activate your iPhone. The probable factors lead to the problem are summarized:
1. The SIM card is unavailable. If your SIM card is not supported with your iPhone, or you do not place it in the right place and cannot be detected by the device, your iPhone will not be successfully activated.
2. iCloud Server is offline. iCloud Server will offline and cannot provide users with iCloud service when plenty of users enter to the iCloud Server or when bugs and issues happen on itself. In this case, you will be stuck on the activating interface and cannot activate your device.
3. System issues. If this iPhone didn't programmed well before selling or you haven't operated it in the right way while you tried hard to activate your iPhone, system issues may come into your device.
Part 2: How to fix if a new iPhone won't activate?
Solution 1: Check your SIM card
A SIM card is used to send the Activation Strategy to Apple Server, which includes your SIM card information, and activate the cellular network on your iPhone. You cannot activate a new iPhone if there is no SIM card detected by the system. You can use a SIM card needle to open the SIM card tray and check if it's placed correctly. And if there is a scratch on the chip, it cannot be detected either. You can insert your SIM card to another device and see if it can be detected successfully.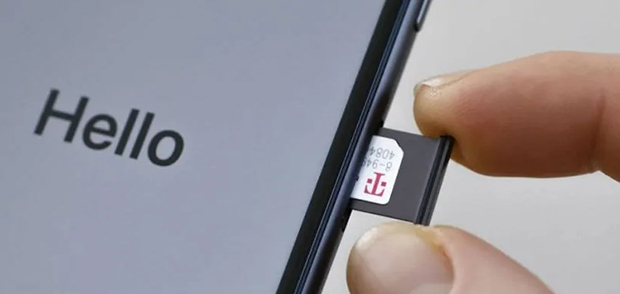 Solution 2: Restart your iPhone
The activating program may have a problem due to your multiple attempts and running for a long time. System and program issues can be fixed sometimes when you restart your iPhone to refresh the system. Press and hold the iPhone buttons to shut down your new iPhone and launch it again. After rebooting, go to activate your new iPhone again.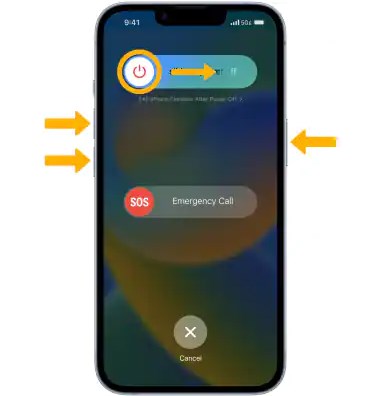 Solution 3: Activate your iPhone with iTunes
iTunes is another official way to activate your new iPhone if you cannot activate it on your device itself. If you're a Windows user, you need to download iTunes first. Connect your new iPhone with a USB cable, and then launch iTunes. Normally, your device can be detected automatically and ask you to activate your iPhone. If there isn't any tip popping up to ask you to activate it, go follow the steps here:
1. Find the iTunes window on the left, and click on your new iPhone.
2. Then you can see the option for activating showing on, click on it.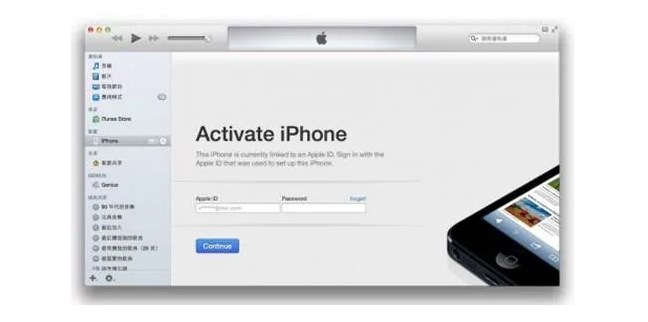 Solution 4: Connect to WiFi
When the network and signal are too poor, your new iPhone won't activate. You can start over your settings and go to WiFi settings. Choose a WiFi and enter the passcode to connect to it. Then, go ahead to activate your new iPhone and see if it's working.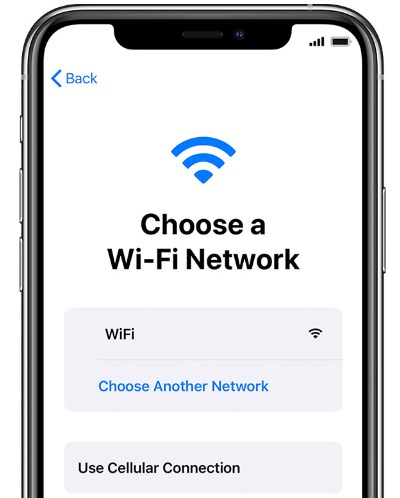 Solution 5: Fix your iPhone with TunesKit iOS System Recovery
If there is a system issue on the iOS system, you may not be able to activate your new iPhone. Since you haven't activated your iPhone, the most common solutions to fix the bugs and issues on the iOS system cannot be used for your new iPhone. Therefore, you need to use a third-party iOS system repair tool to help you fix your system.
TunesKit iOS System Recovery is highly recommended in this post. With its Standard Repair, the issues can be fixed and without data loss or damage on your iPhone. Unlike those illegal tools, TunesKit iOS System Recovery focuses on helping iOS users handle over 150 system issues on iPhone, iPad and iPod. In response to dealing with issues occurring in various scenarios, such as my new iPhone won't activate, iPhone screen frozen, stuck on settings, iPhone no service, iPad cannot connect to WiFi, apps keep crashing and more system issues, this tool has provided you a fully detailed guide of each feature. iOS 16 is already supported. In addition, if you encountered the system issue related to factory reset, Recovery Mode and iOS upgrade and downgrade, TunesKit iOS System Recovery is also working.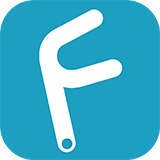 Key Functions of TunesKit iOS System Recovery
Fix 150+ iOS issues on iPhone, iPad, iPod touch
Simple interface & Easy to use
High success rate & Unlimited usage within validity period.
Compatible with the latest iOS 16
Try It Free
600,000+ Downloads
Try It Free
600,000+ Downloads
The following comes with the specific steps to fix your iPhone with TunesKit iOS System Recovery.
Step 1:

Connect Your iPhone

To successfully handle the issue, using a USB cable to connect your iPhone to a PC and keeping connected in the process are required. Go ahead to iOS System Repair on the interface.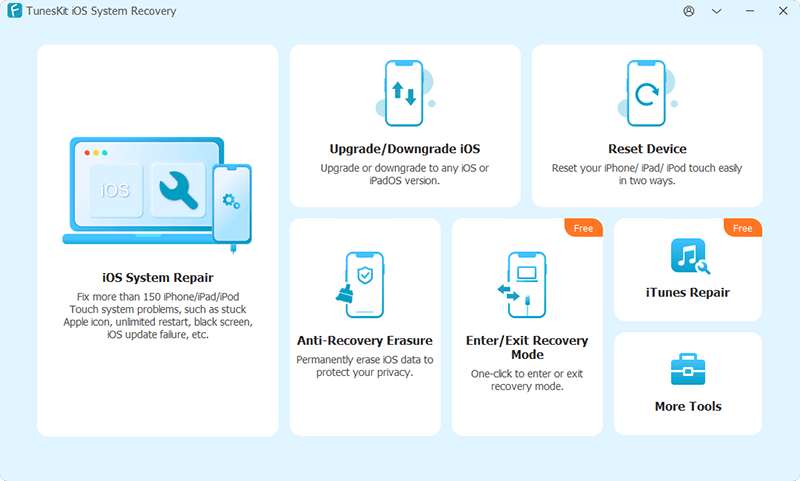 Step 2:

Select the repair type

Select Other Problems. It's recommended to choose the Standard Repair first, which will not cause any data loss. If the issue cannot be handled, go to Deep Repair. It can give your system a deep repair, but it will cause data loss.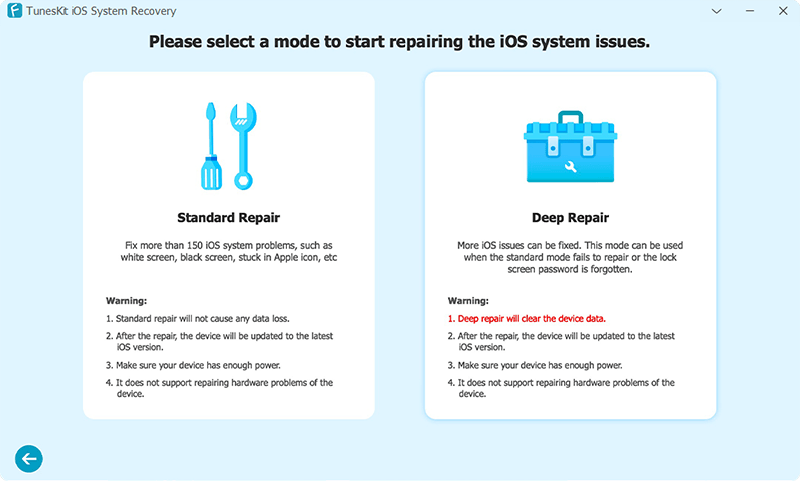 Step 3:

Download the Firmware Package

Next, check your device info. And click Download to install and verify the firmware package on your system. When the firmware package gets ready, you can click Start to fix the issue that your new iPhone won't activate.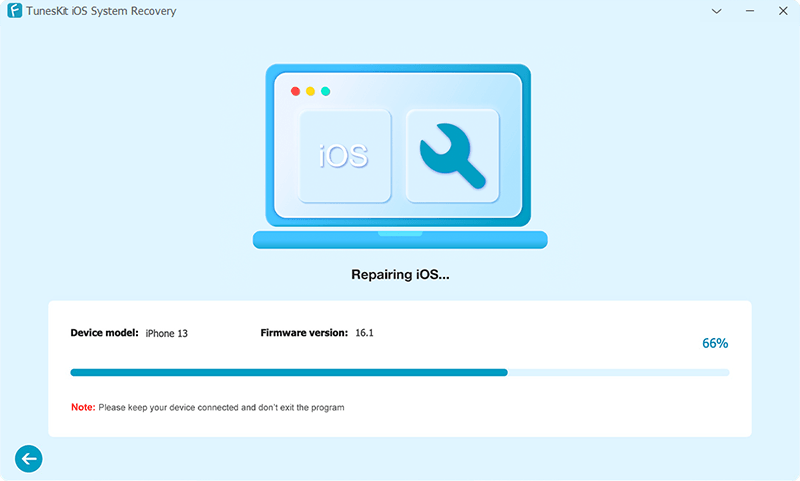 Solution 6: Check Apple's System Status
If the iCloud Server is busy or bugs happen on itself, the activation service cannot be used on your iPhone. When Apple totally fixes the bugs on the server, you can access it again. All the system status of Apple can be searched on its website. Go to Apple.com and find Support. Enter system status then you can see all the system status from the chart.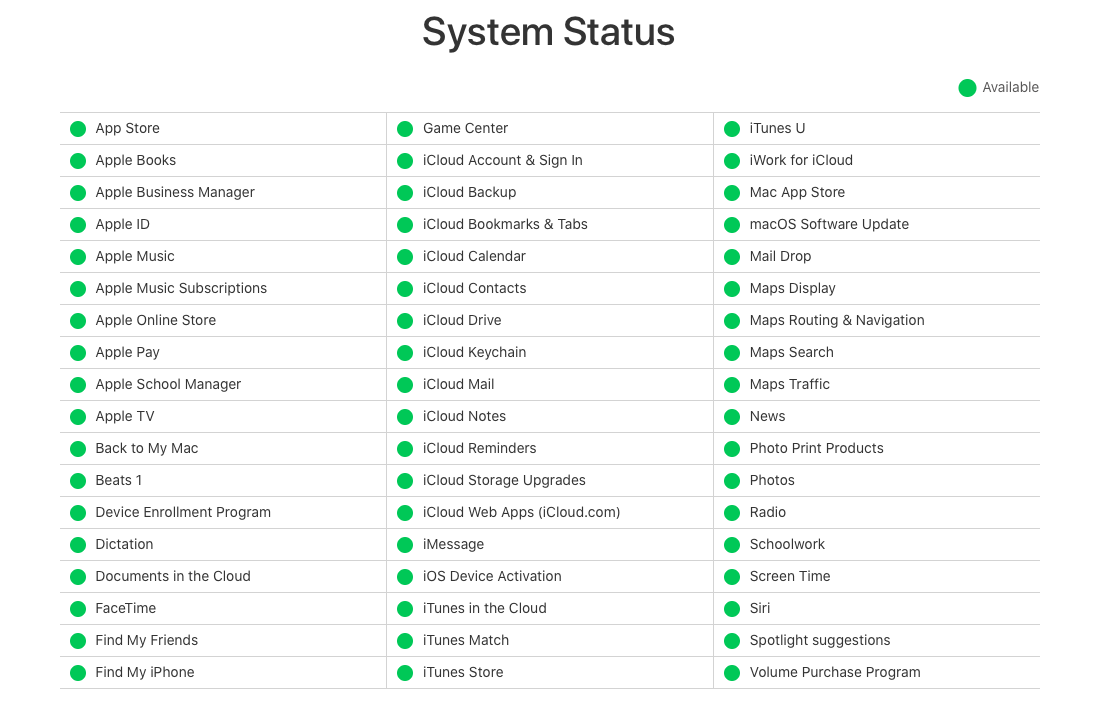 Part 3: Conclusion
By reading through this post, have you figured out why your new iPhone won't activate and how to fix the issue on your iPhone? You can give TunesKit iOS System Recovery a try if you fail in other methods. If you need any further information about this tool, please do not hesitate to contact us.