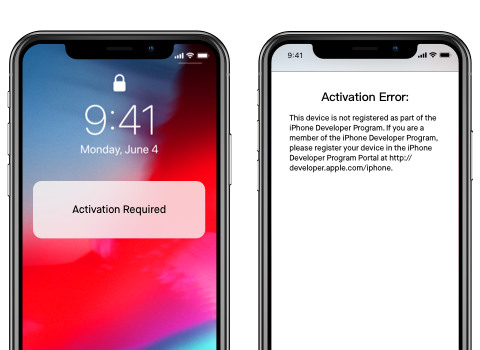 There are millions of smartphone users around the world and this number keeps on rising every day. iPhones are among the best-selling smartphones in the market along with Nokia, Samsung and Oppo. Known for the optimal performance and premium quality, iPhones are known to stand the test of time and offer satisfactory service to most of their users. That said some users have encountered issues that are expected when dealing with any device of this nature. Among the most common issues is the iPhone activation problem. So what does this error mean and is there a way to resolve this once and for all? Below is a detailed guide on how to fix iPhone activation error that will answer these questions and so much more.
Reasons for Activation Error
- There is an overload in the activation service and your request is unavailable at that moment.
- You have not inserted your SIM card or the SIM card has malfunctioned. The error may also come up if the SIM card is not inserted correctly.
- Change in default settings after restarting your iPhone.
Whatever the reason, it is easy to tell when your phone is not able to activate as a message with this information will be displayed on your screen.
Common Solutions to Fix iPhone Activation Error
1) Give It Some Time
You iPhone may be unable to activate simply because the Apple activation service is busy. In such a situation, it pays to be patient. Try to activate your phone after a few minutes and see whether you will be successful this time.
Go to the system status page and see whether the iOS device activation box is green. If it is not, try to activate your phone at a later time. You can also remove the SIM card from the phone and put it back in the tray before you can try to activate the phone again.
If you encounter the same problem, it is time to move to the next step.
2) Check Your SIM Card
Ensure that you have already inserted you SIM card correctly. Check if the iPhone is unlocked and ensure that the SIM Card matches your phone. For your phone to activate your phone successfully your SIM must match your phone and your phone must be unlocked.
To be sure about your SIM card status, get in touch with your carrier. Your card and phone can be activated remotely and the process takes just a few seconds.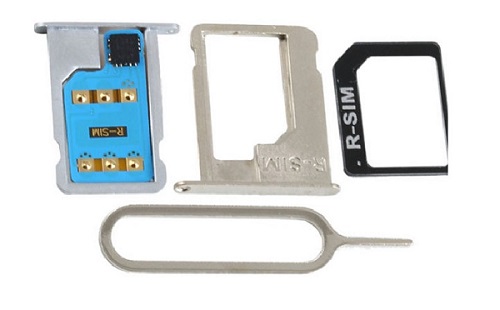 3) Check Your Connection
For activation to be complete, you must have Wi-Fi connection. Ensure that your phone is connected to a Wi-Fi network. You need to go a step further check your online settings. It is possible that your settings could be blocking the Apple website address.
Activation may sometimes fail if you are using cellular data. This may because the data is restricted or if the connections are not reliable. In such a situation, you are better off connecting to Wi-Fi or waiting until your connections are stable.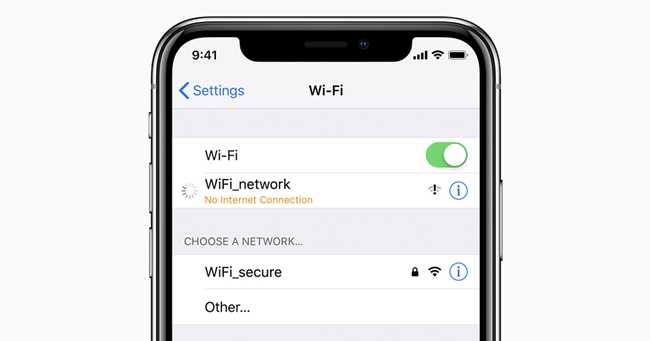 4) Restart Your iPhone
This is the easiest way to fix the iPhone activation error. Restarting your device may help eliminate unwanted malware and bugs. It may also help automatically reconnect your phone to the Wi-Fi.
For iPhone X or newer models, you should press and hold the Side button and Volume Up(or Volume Down) button until the slider appears on the screen; Drag the slider to turn off the device. Next press and hold the Side button until the Apple logo appears.
For iPhone 8 and earlier devices, press and hold the Side (or Top) button until you see the slider; move the slider to turn it off, and then press and hold the Side (or Top) button again to turn it on.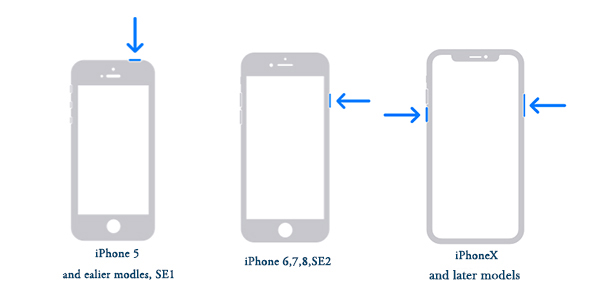 5) Use a Third Party iOS System Recovery Program
Sometimes, all the above solutions may not bear fruits. When this happens, the only option you have left to use is a third-party iOS system recovery software. There are quite a number of iOS system recovery software you can use for this purpose. One of the best third-party iOS system recovery software you can use to fix an iPhone activation error without data loss is the TunesKit iOS System Recovery. This iOS system recovery program works perfect on both the Mac and Windows which means that as long as you have a computer you can use it. It is both easy to use and quite efficient when solving iOS system problems.
To use it all you have to do is follow these simple steps:
Step 1: Switch on your computer and download TunesKit iOS System Recovery software from the internet and install it on the same computer in readiness for use.
Step 2: Connect your device to the computer and launch the program. You then click on the Start button and then select the Standard Mode. Once this is done switch your iPhone to the DFU mode or recovery mode with one click.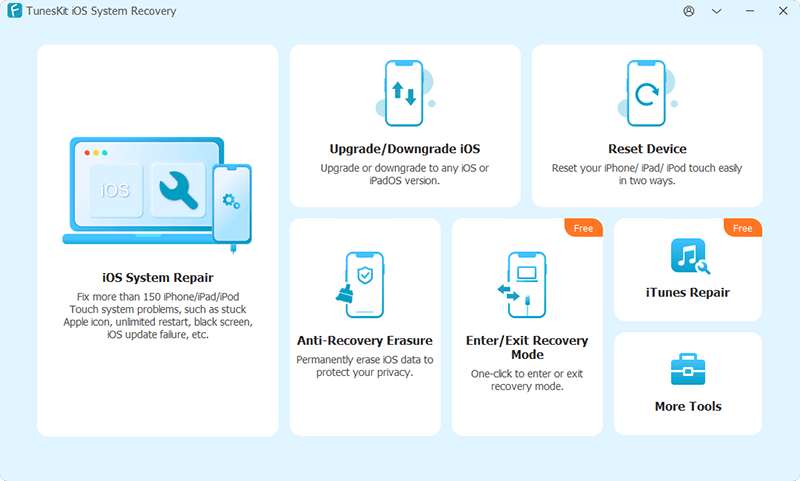 Step 3: Now download the right firmware package by going to identify your device tab and check all essential information regarding your phone. Sometimes, your phone may automatically update this information. You are free to correct this information if you feel that any of it is inaccurate. It is important to ensure that all information filled at this stage is accurate. The information will be used to update your phone to the latest iOS available. Any wrong information may affect the operating system choice and it is your phone that will suffer at the end of the day. It is important to be patient at this stage because the download process may take some time.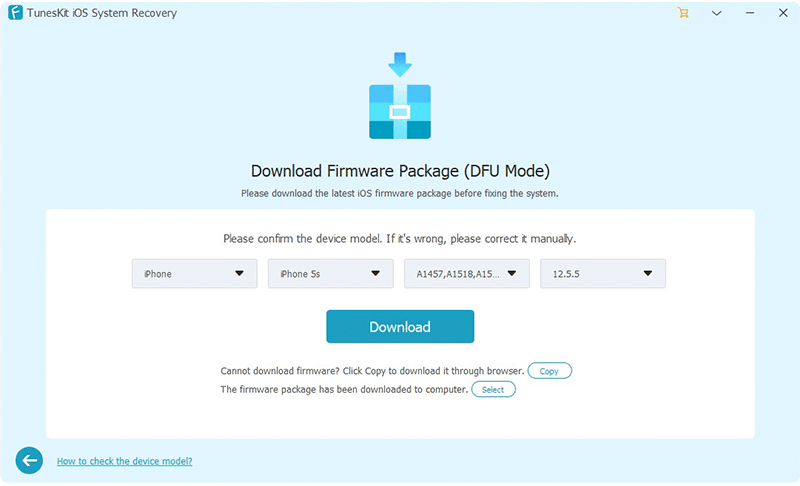 Step 4: Fix the iPhone activation error by pressing the Repair button when the firmware package has been downloaded. This will start the process of fixing the error problem and may take a couple of minutes.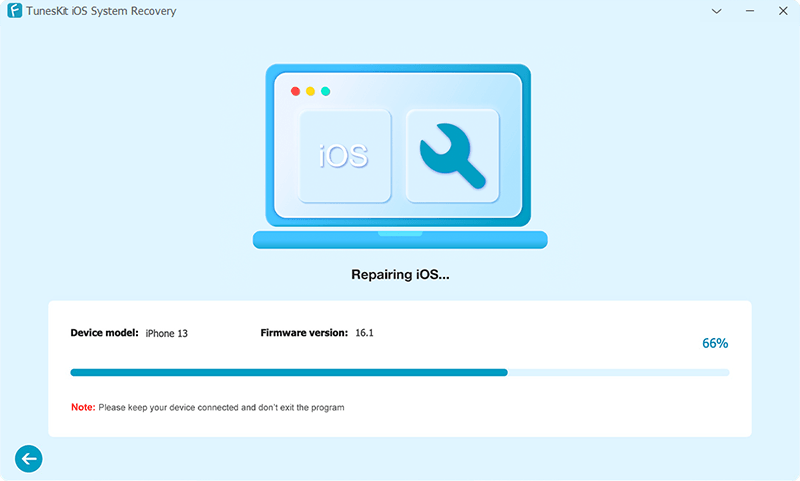 6) Get in Touch with Apple Support
If all the above step steps have failed, you may want to get in touch with Apple Support. The support team will immediately check your device and guide you on how you can fix the activation issue.
Conclusion
This is how you fix iPhone activation errors. In most cases, the above steps will help the activation issue once and for all. These types of errors are easy to deal with and more often than not, you will have your phone back in no time at all, especially when you use TunesKit iOS System Recovery, an easy-to-use yet powerful iOS repair tool to recover iOS system with no risk of data loss. In case all efforts are not successful, you can get help in the nearest Apple store near you.

Brian Davis has covered tech and entertainment for over 10 years. He loves technology in all its forms.