Top 5 Solutions for iPhone Error 6
4 mins read
Preview: "The iPhone could not be updated. An unknown error occurred (6)." Did you get a text like this when you were trying to update or restore iPhone? If your answer is YES, unfortunately, you got the iPhone error 6. Take it easy. This passage will provide you with full guides about this error. we will introduce the possible reasons and the 5 most useful solutions for you.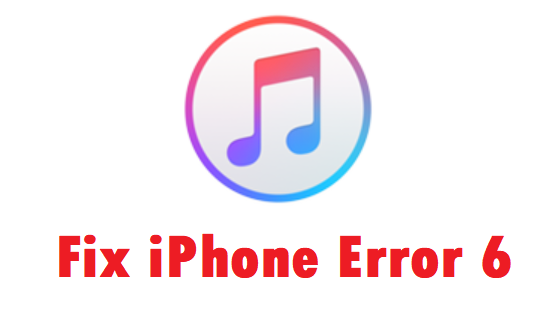 Reasons for iTunes error 6
This error appears usually when you are updating or restoring your iPhone, especially when you just jailbroke this iPhone. The reason behind this phenomenon is a lot such as iTunes finding threats on your iPhone. For users who do not know much about it, it is hard to figure out the specific reason for their error. Be it as it may, we still have some methods which are not only easy to understand and use, but also workable for this error even when you have no idea about the reason.
Fixes for iTunes error code 6
After searching on the internet, talking with people who have this problem, testing different methods for days, we got 5 best solutions for this error in the end. Now, let's look through them one by one.
Fix 1. Change USB cable and computer
The iTunes error 6 can be caused if you do not use the USB cable properly. You need to check the status of the USB cable. If you find it is broken, change another one. You can change another computer and have a try again because problems with the computer might cause this error too.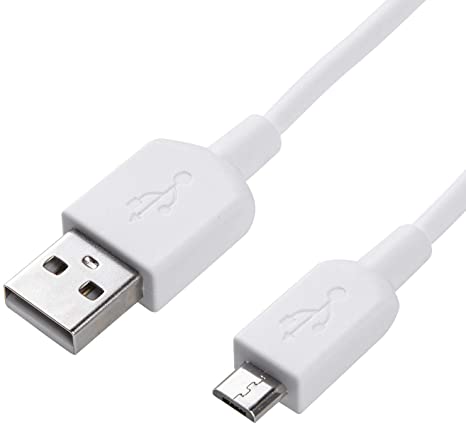 Fix 2. Uninstall and reinstall iTunes
Sometimes, this error 6 on iTunes is related to iTunes itself. You need to check for the version of iTunes first. You need to follow this route: launch iTunes, click the Help button and tap the Check for Updates button.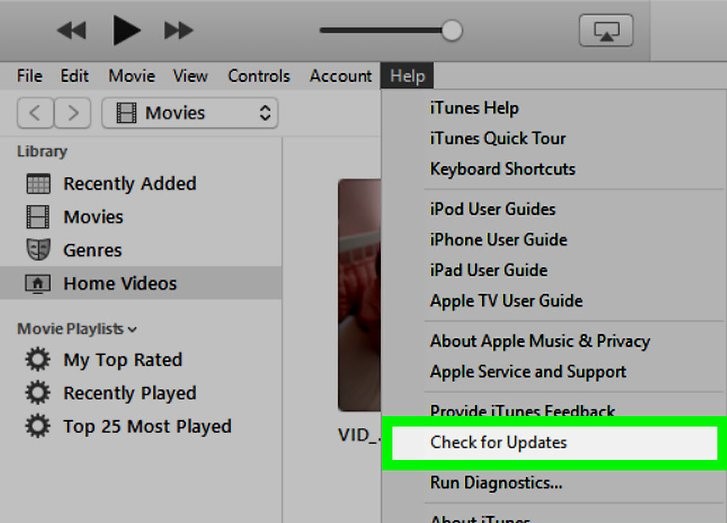 If you find it is the newest version or you cannot fix it when you update iTunes to the latest version, try to uninstall and then reinstall it. You can refer to this guide.
Step 1. Click the Start button, Control Panel, and Uninstall a Program button.
Step 2. Choose and delete iTunes and related software components in the following order: iTunes > Apple Software Update > Apple Mobile Device Support > Bonjour > Apple > Application Support (32-bit and 64-bit)
Step 3. Reinstall iTunes from the official website of Apple.
Fix 3. Best solution – iOS system repair tool
The method with the highest success rate to fix this error is to use an iOS system recovery software such as TunesKit iOS System Recovery. This software can fix 50+ iOS system issues, including iPhone error 6, iTunes error 1009, iPhone stuck on black screen, white screen, frozen screen, disabled screen, boot loop screen, iOS update failure, restore error, etc. Devices that it can repair include iPhone, iPod touch, iPad, and Apple TV.
Moreover, it offers two modes for users to choose: Standard mode and Advanced mode. Generally, TunesKit suggests its users use Standard mode to fix most of iOS system issues. Fix under this mode will not cause any data loss. Users can use Advanced mode to fix relatively serious issues.
3 steps are listed here telling how to use TunesKit to fix the problem with iTunes error code 6. Let's start by downloading and installing this software for free.
Step 1. Turn on TunesKit
Connect the iPhone with your PC with an original USB. Now you can turn on TunesKit iOS System Recovery. Click the Start button.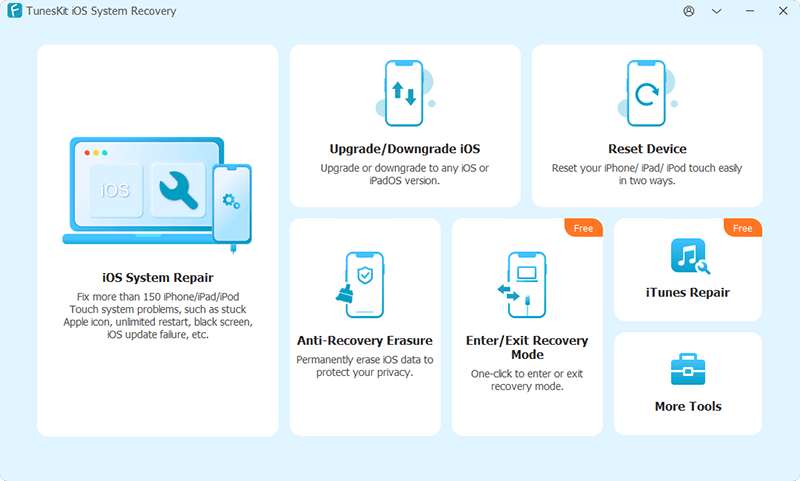 To fix iPhone error 6, you need to choose the Standard mode. Tap the Next button.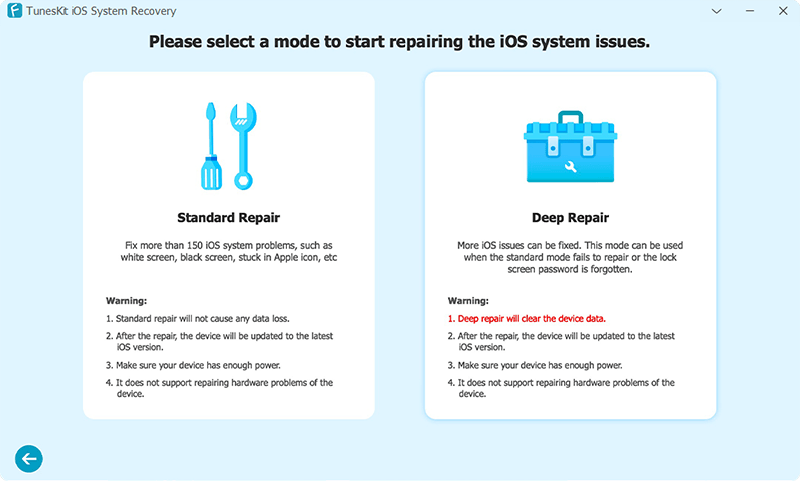 Step 2. Download firmware package
Read and check the information of your iOS device. When you ensure that all of them are correct, click the Download button.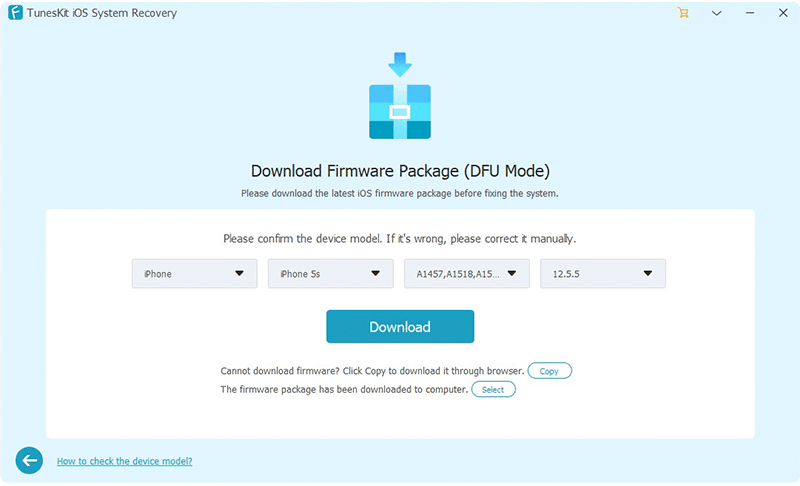 Step 3. Fix iTunes error code 6
Click the Repair button on this page and wait until it says repair completed.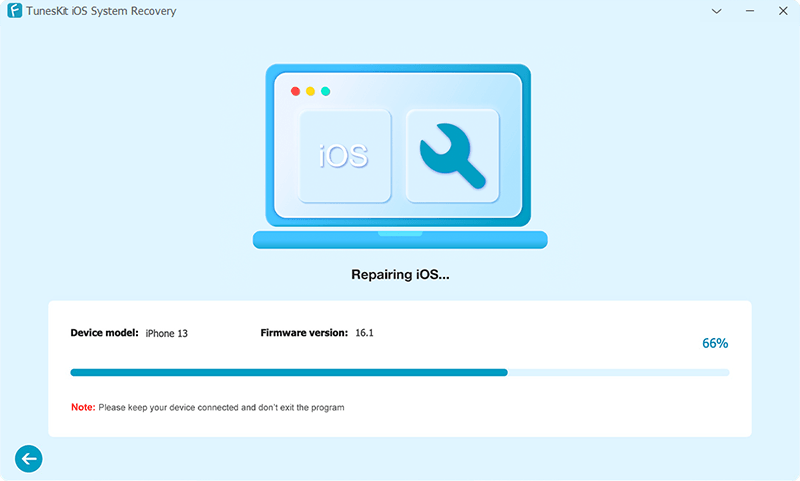 Fix 4. Delete .ipsw file
There is another magically workable method – deleting all the .ipsw file. Just go to the following guide. Different operating system has different route.
For Windows 10 & Windows 8: Users > USERNAME > AppData > Roaming > Apple Computer > iTunes
For Windows Vista & Windows 7: You need to go to iPhone Software Updates after you get to the iTunes.
For Mac: Library > iTunes > iPhone Software Updates
Find all the .ipsw file and then delete them. Check whether iTunes error 6 has been fixed.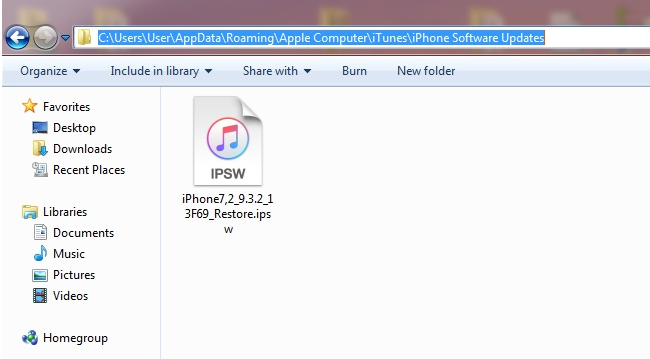 Fix 5. Install security software
The attacks from internet may occur to you at any time. It is always necessary to resort to security software to get their protection. If you did not do that, you put the iPhone under the danger of the outside virus. When iTunes detects these threats, it will give you the error code 6 to warn you.
To avoid this situation and kill the iPhone error 6, you are suggested to install a security program that you think is reliable. There are plenty of security protectors on the internet such as Dr. Web, NQ, Zoner, TrustGo. Use it to scan your iPhone. When the threats are cleaned, update or restore iPhone again.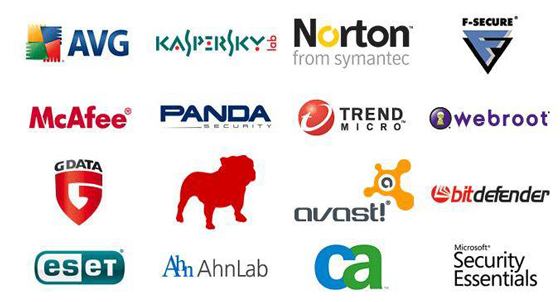 Final thoughts
In the daily usage of iPhone, you are highly recommended using Antivirus software to protect iPhone. You should also use original USB cable, download files from the official website and install an iOS system repair tool like TunesKit in case of sudden iOS glitches attack.