Top 6 Solutions to Tackle iPhone Error 1009
4 mins read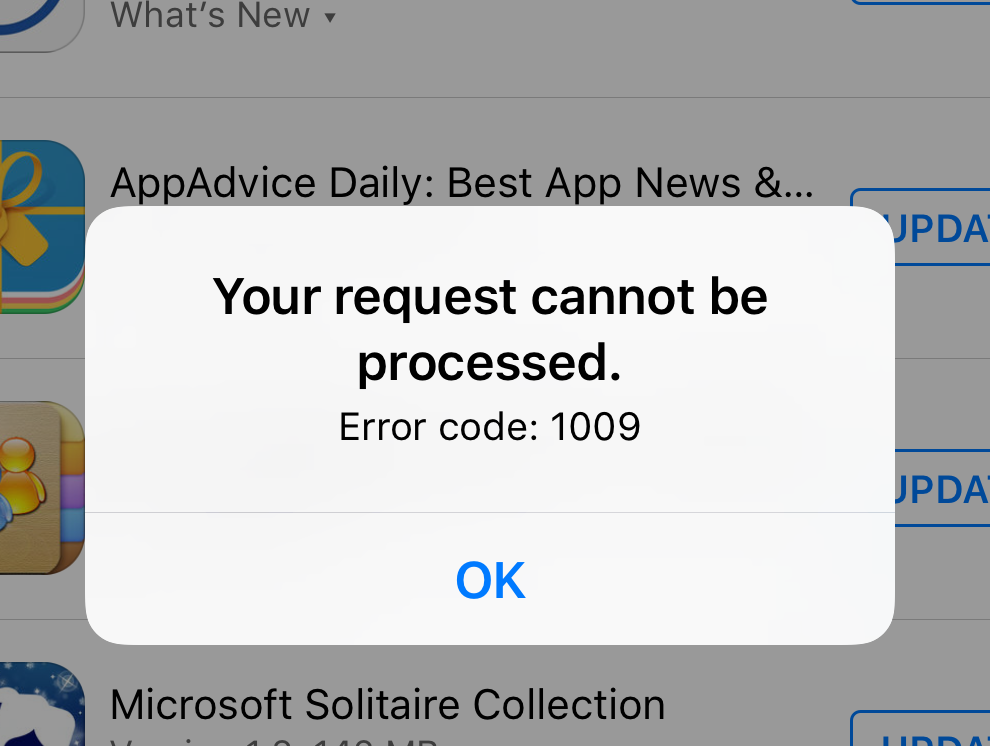 Entering 2020, online activity increasingly relies on phones and the apps installed on phones. The number of apps in the App Store increases every single day. Downloading apps become a normal activity when people surfing the internet.
However, have you met such a situation: When you were downloading apps from App Store, an error message - Error Code 1009 - showed up. And you found that you could not go on to download or update apps. This is really frustrating. Thousands of people received this error code recently and most of them have totally no idea about what they should do. Hearing that, we decided to write a tutorial about how to fix iPhone error 1009 and share it with everyone who is trapped in this error.
Solution 1. Try to Download Another App
Why should we download another app? Does it have any help for fixing the error 1009? You may want to ask. As a matter of fact, we are aimed to find out the real reason for this error. When you download another app successfully, it means the app instead of iOS has some problems. In this case, you should contact the app and communicate with other users of this app. If you cannot download other apps, go on to read other solutions in this article.
Solution 2. Check the Proxy Settings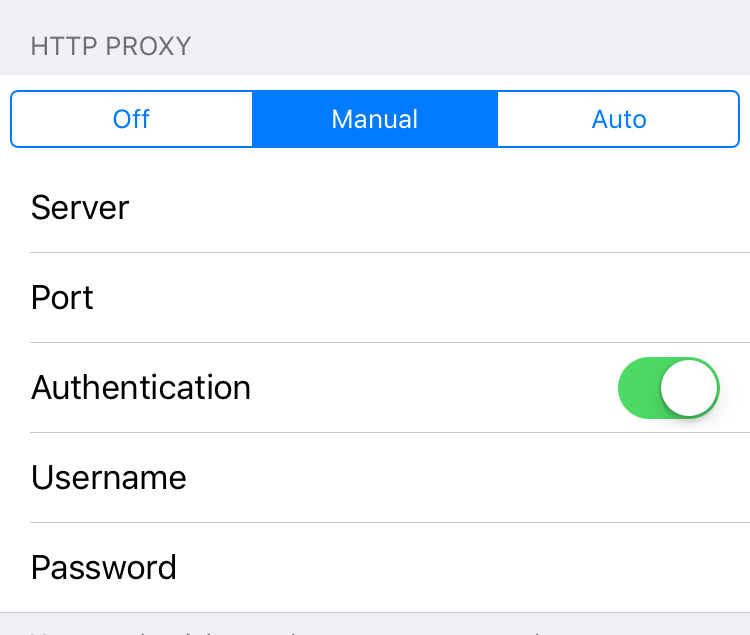 iOS allows you to set up a proxy and all the network requests from your iOS device will go to a proxy server. This feature can help you hide IP or get access to websites that are obstructed in your region. This 1009 error might be caused by proxy settings. It is necessary for you to check it and reset it when you find something is set incorrectly. Follow this guide to reset proxy settings:
Step 1. Get into the Settings app and Click the Wi-Fi.
Step 2. Click the Wi-Fi your iPhone is connected to.
Step 3. Scroll down to find HTTP Proxy settings.
Step 4. Choose the Manual option and then the Server option.
Step 5. Enter the IP address and tap the Port option.
Solution 3. Solve Error 1009 with TunesKit
A good choice to fix this glitch is to use an iOS system recovery software such as TunesKit iOS System Recovery . This software can fix 50+ iOS system issues, including iPhone stuck in headphone mode, black screen of death, white screen, red screen, frozen screen, disabled screen, boot loop screen, iOS update failure, restore error, etc. And it allows you to use it to fix any iOS system issues on iPhone, iPod touch, iPad, and Apple TV. It offers two modes for users to choose: Standard mode and Advanced mode.
Standard mode: Used to fix some common issues, like iPhone stuck in recovery mode and black screen. Fix under this mode will not cause data loss.
Advanced mode: Used to fix relatively serious issues, like disabled iPhone. Using this mode will cause data loss.
3 steps are listed here to help you understand how to use TunesKit to fix the problem with error code 1009 quickly. Why not download it and try?
Step 1

Turn on TunesKit

Connect the iPhone with your PC with the help of an original USB cable. Start TunesKit iOS System Recovery. Click the Start button.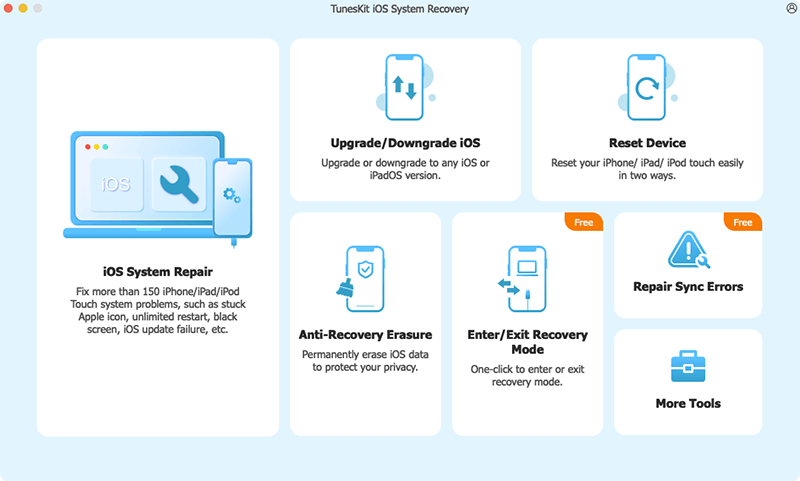 To fix error 1009 iPhone, you need to choose the Standard Mode. Tap the Next button.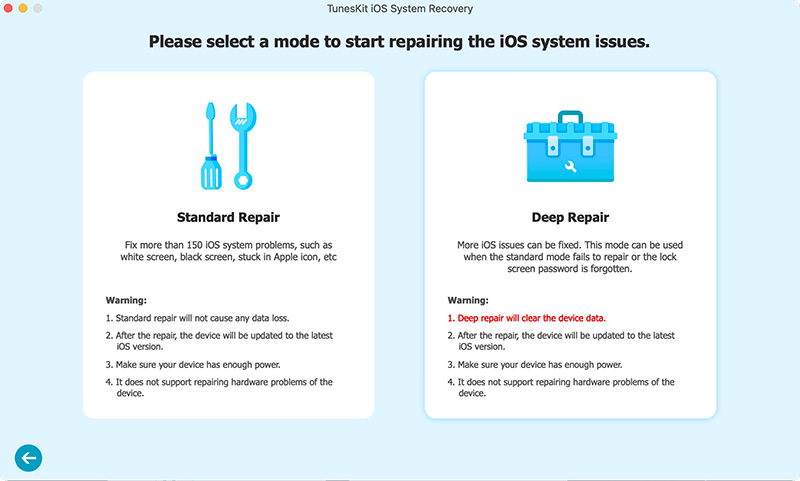 Step 2

Download Firmware Package

Read and check the information given by the software. When you are sure that all of them are correct, click the Download button to download the firmware.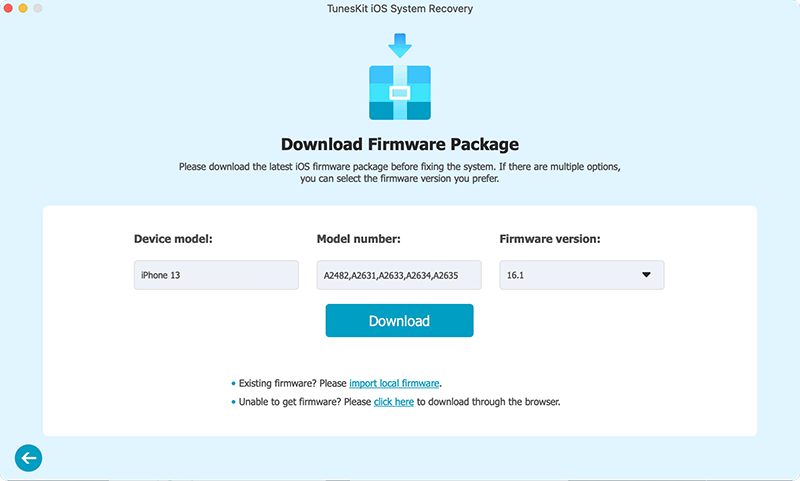 Step 3

Fix Error 1009

Click the Repair button and wait until it says repair completed.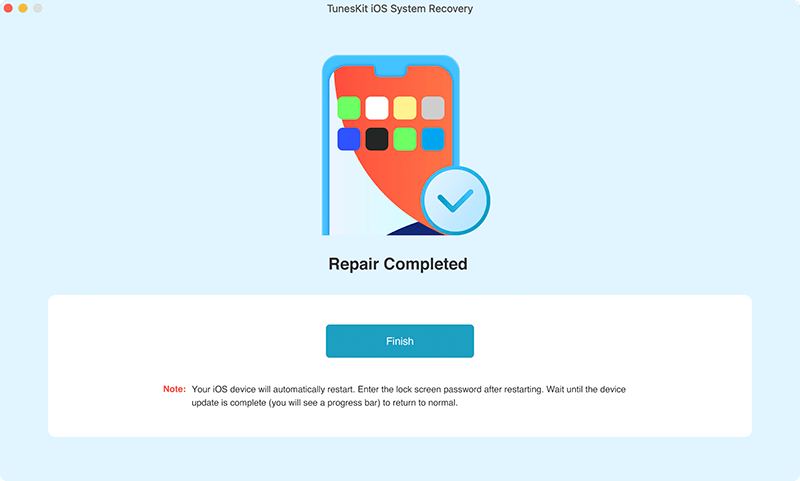 Solution 4. Fix Error 1009 iPhone by Checking IP
Sometimes, you cannot download some apps when you are in some specific areas. According to your IP address, the app may stop your downloading. At this time, configuring VPN service can cast off this error. Just check the guide below:
Step 1. Get into the Settings app and click the General option.
Step 2. Click the VPN and then the Add VPN Configuration.
Step 3. Fill in details and turn off the Proxy.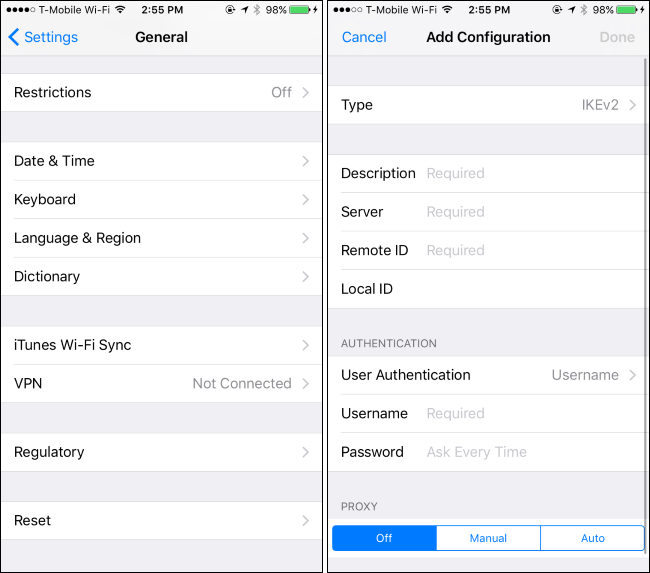 Solution 5. Verify Apple System Status on the Internet
It is possible that App Store server is down and furthers to cause the error 1009 in iTunes. To know if it is the App Store server that makes this problem happen, go to the Apple system status websites to check.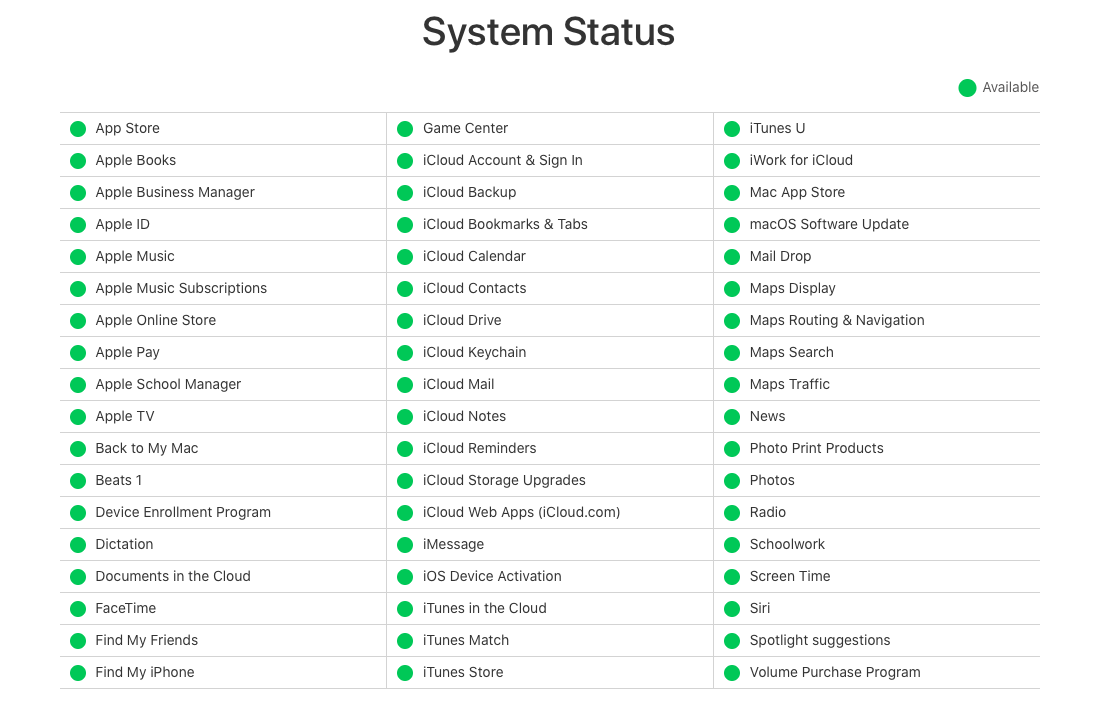 Solution 6. Set Time Zone Correctly
When you are in other countries to travel, work, or study, the time zone should be changed. Otherwise, this iTunes error 1009 may occur to you. To fix it, you just need to correct the time zone.
Go to: Settings > General > turn off the Set Automatically option> set it manually.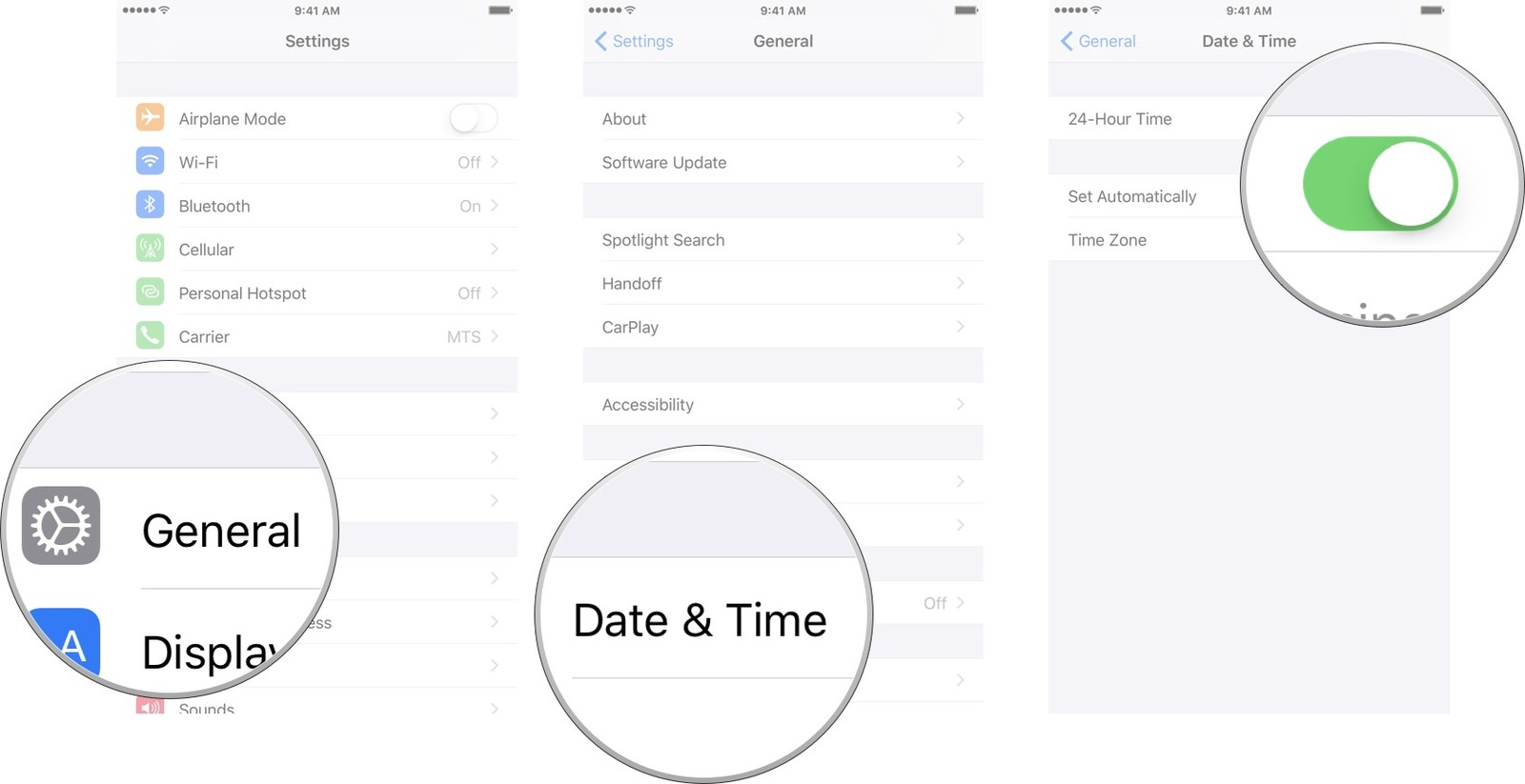 Conclusion
Check the 6 solutions above. You can try the easy ones first, like downloading another app. If you want to use the most effective one, just use TunesKit to fix the iPhone error 1009 without data loss.