Top 5 Ways to Fix iPad Power Button Stuck or Not Working
4 mins read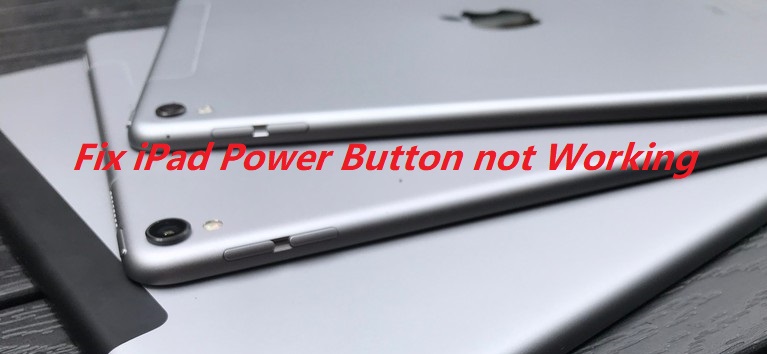 The power button, or sleep/wake button as many people call it, is an important part of the iPad. The button can be used to turn on/off your device or to perform a soft or hard reset. In some cases, the button, if used frequently or broken, will be stuck or may not work at all. The leading factors which cause this issue can include software glitches or hardware damage. Facing an unresponsive power button, you may wonder how to fix it. There are little things you can do when the button is seriously damaged and you have to contact Apple to repair the button. But if the button does not suffer from any hardware damage, several effective ways can help you fix the iPad power button not working.
Here, we will describe the top 5 ways to fix the issue for you. Whether your button issues are caused by hardware or software problems, you can find a way out.
Solution 1: Take off your iPad Case
Nowadays, more people tend to select a case to protect their iPad. If you do not have the iPad case, just skip down to the following solutions.
Sometimes, a cheap iPad case can let your iPad fail to work well. Some users once reflected that the iPad power button can get normal once they take off the iPad case. Hence, users may try this way first to check if the power button can work again.
Solution 2: Use iOS System Recovery Software (No Data Loss)
As software or system issue is the common reason for the iPad not working. We will introduce a powerful system recovery software for you to fix the iPad power button issue. TunesKit iOS System Recovery is such a tool. It is designed to solve any iOS system issues and turn your device back to normal status. If you have found that your iPad keeps stuck or not working for a longer time than expected, it is feasible for you to consider TunesKit.
TunesKit can fix more than 30 iOS system problems with a few clicks. All your iPhone, iPad, iPod Touch and Apple TV can seek help from TunesKit if they get broken due to system issues. For example, if your iPad gets stuck in the Apple logo, it can fix it with three simple steps. Besides, it can help you downgrade iOS beta to the last stable version.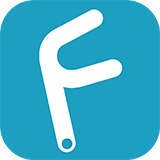 Characteristics of TunesKit iOS System Recovery:
Fix iPad power button without data loss
Repair different tvOS/iOS issues at home
Fix iOS system issues at a fast speed
Easy to use with friendly interface
Try It Free
600,000+ Downloads
Try It Free
600,000+ Downloads
Steps to fix iPad power button not working
Do not leave and just keep reading. Download TunesKit and check the following steps:
Step 1: After opening TunesKit, you need to use a USB cord to connect your iPad to the software on your computer. Wait for a while to let your computer detect the device. Then, click Start.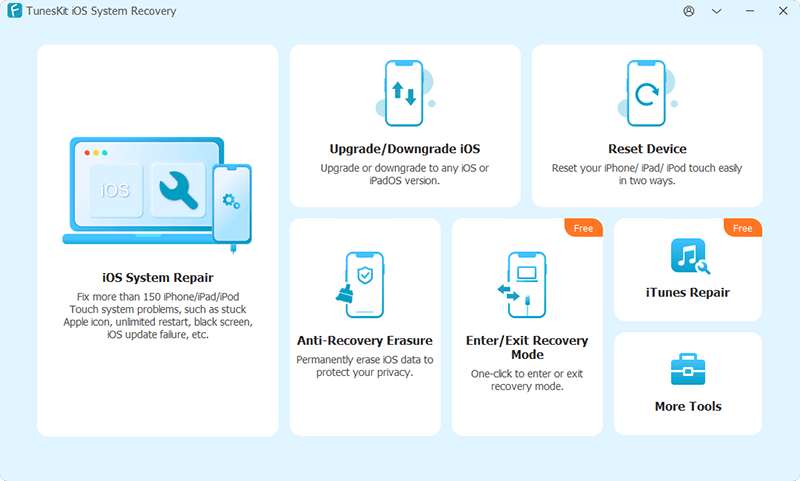 Step 2: When you see two modes are shown, just select Standard Mode without data loss and click Next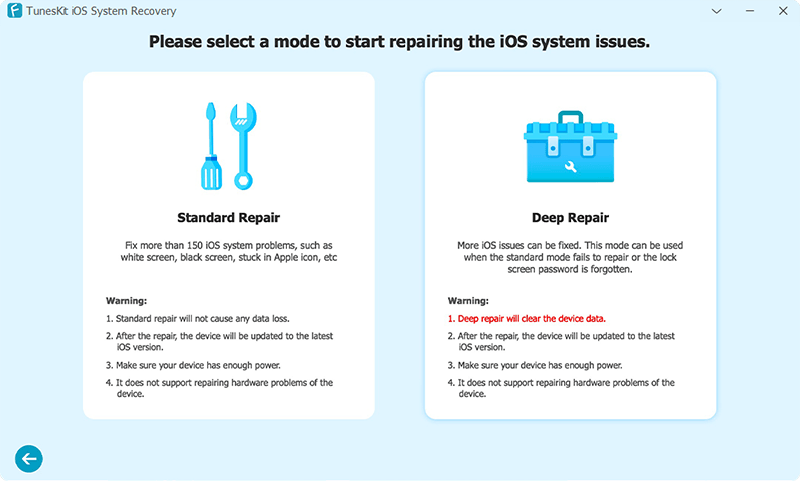 Step 3: Now, an interface will occur to let you download firmware package. Check the device mode and then click Download. When the firmware package is downloaded, click Repair to start to fix the iPad power button not working.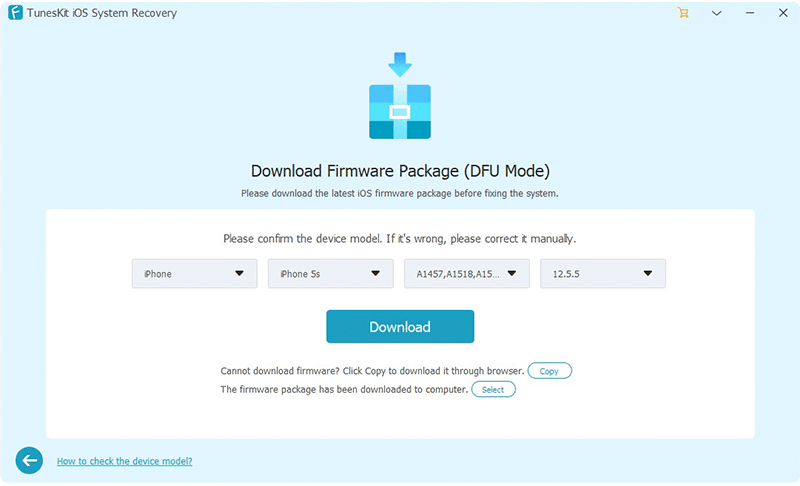 More Tips: if the Standard Mode is not useful, choose Advanced Mode with data loss and then follow the same steps above. And do not forget to back up your iPad data to iCloud.
Solution 3: Restore Your iPad through iTunes
If you are finding another better way to fix your iPad power button not working caused by system issues, you can resort to iTunes and check the following steps.
1. Use a USB to connect your iPad to the computer and open iTunes;
2. Make sure your iPad is selected from the left menu in iTunes;
3. Click the Restore button in the center of the iTunes Summary tab;
4. iTunes will ask if you are ready to Restore the iPad, this will wipe all of your data and settings from the device. Click Restore.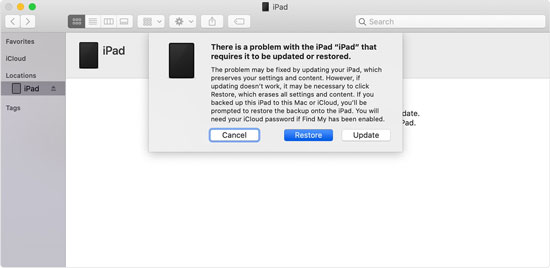 Solution 4: Turn on AssistiveTouch
If your iPad power button is stuck and you can't press it down, you can set up a virtual button on your iPad's display. This means that you need to use AssistiveTouch to set up the virtual button! AssitiveTouch is a temporary solution when the physical buttons on your iPad are broken or malfunctioning.
How to turn AssitiveTouch on: Open Settings and find Accessibility > AssistiveTouch. Then, turn on the switch to the right of AssistiveTouch. A virtual button will appear on your iPad's display.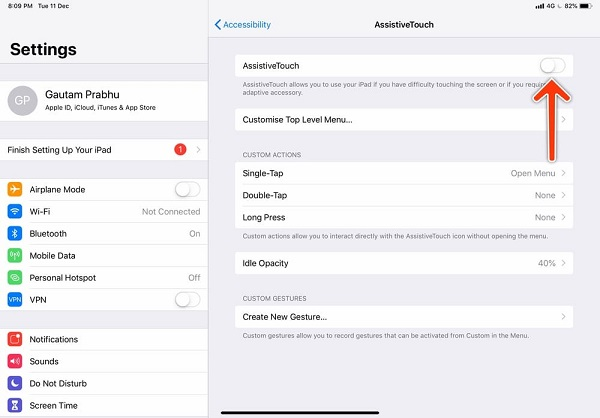 How to turn your iPad off by AssitiveTouch: Press the virtual button and tap Device. Then, press and hold Lock Screen until slide to power off appears.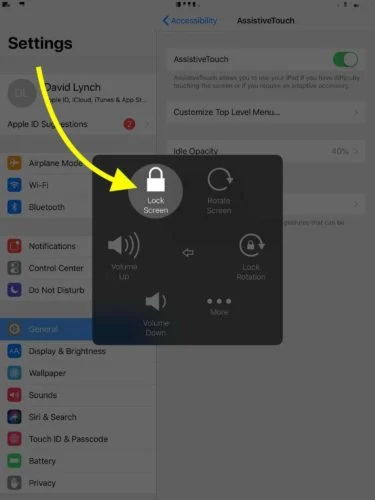 More tips: How to shut down your iPad without the power button
Just open the Settings app from your home screen and then hit General > Shut Down. But be careful that you cannot power the iPad on after shutdown if your iPad power button is not working.
Solution 5: Contact Apple to Get the Power Button Repaired
If you are ready to get a new power button or your iPad power button is seriously damaged, you can contact Apple Help Center to repair the button.
Conclusion
This tutorial tells about what you can do when your iPad power button is stuck or not working, you can check a suitable solution. Among the five methods, TunesKit may be the most effective tool to fix your iPad power button not screen at a fast speed, and can ensure 100% safety. Just try it.