When touch ID suddenly goes dormant, panic and resilience are bound to take on immediately. This is because of the major role that this feature bigot. Touch ID is actually Apple's fingerprint sensor that is used for identification. It is through this feature that you are able to unlock your device and log in to various apps. Besides upgrading to a higher iOS version, touch ID sensor not working may also be as a result of an in-properly calibrating fingerprint, damp fingers, a dirty home button among others. We have gathered useful ways on how to fix this mess. Try them out to get off the hook.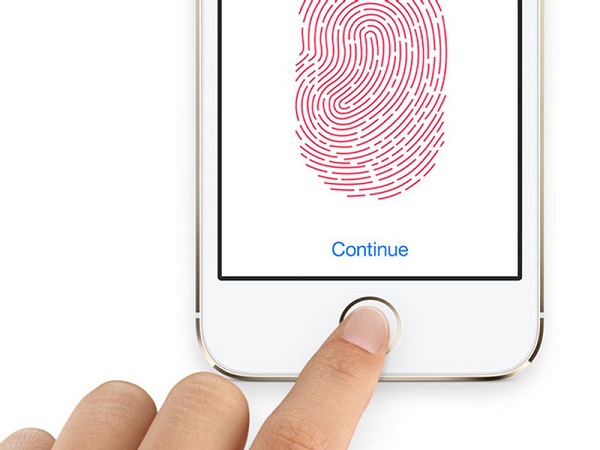 1. Clean and dry iPhone's Home button
Make it an effort to maintain a clean Home button at all times. Dampness and moisture are believed to cause non-functioning touch ID. In the event that you realize this drawback, this tip should be the first on your mind. By use of a clean dry cloth, wipe the screen of your phone in a gentle manner.
2. Ensure your fingers are dry
Any liquid or sweat on your fingers could also lead to touch ID not working. This is simply because dampness can interfere with the scan process leading to a hang-out on the buttons. Ensure your fingers are dry whenever you handle your phone. If not so, even the Apple logo could end up hanging for quite a long time.
3. Restart your iPhone
This is like refreshing the phone's memory. Simply press and hold the Wake/Sleep button from your iPhone's screen. When the slider appears, drag it to switch off your phone. Once off, press and hold Sleep/Wake button once more to turn the phone on and continue texting or making all those important calls.
4. Re-enable the 'iPhone Unlock' and 'iTunes' features
To do this, go to 'Settings' from the home screen of your phone. Then tap on 'Touch ID & Passcode'. It will prompt you to type in your passcode. Correctly type it and then toggle off 'iPhone Unlock'. Toggle off 'iTunes and App store' as well and wait for about three seconds before you turn ON the two features again.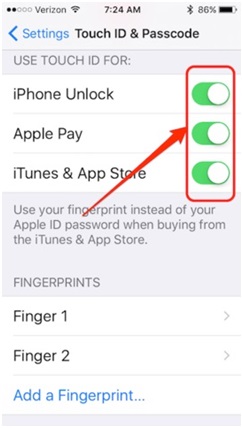 5. Delete and re-add your Touch ID fingerprints
Fingerprints also have a major role when it comes to touch ID sensor not working. They are a sensor themselves and hence you may have to wipe and re-add them for a better swipe functionality. To do this, go to 'Settings app' and then tap on 'Touch ID & Passcode'. Enter your passcode and then tap on any finger. Next, tap on 'Delete Fingerprint' to remove them. Once the screen is wiped of fingerprints, tap on 'Add a fingerprint' to re-add them. Set up a new fingerprint and off you go.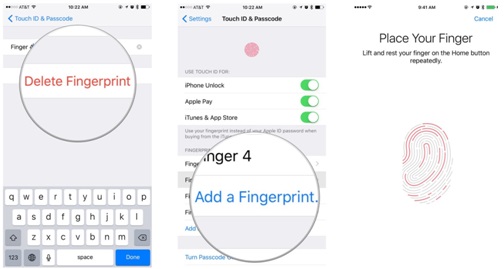 6. Update to the latest iOS version
Phone features keep on advancing with new technology. A higher version of iOS could be of help especially if touch ID is not working on your currently lower operating system version. Go to 'Settings' and tap on 'General'. Next, click on 'Software update'. Check for updates and then go to 'Download and install the latest iOS version. If you are not the cables being, simply do this wirelessly.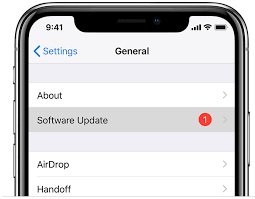 Note: An iOS upgrade may lead to data loss if an error happened during the upgrading. Please back up your iPhone before updating, or use TunesKit iPhone Data Recovery to recover lost data without backup.
7. Downgrade iOS 12 to iOS 11 or 10
It could also turn out that your iPhone is not able to keep to the standards of higher versions. This is especially if you upgraded it from iOS 10 and then suddenly you realized that touch ID not working in iOS 12. If you experience such issues, this is the time to downgrade your iPhone to a lower version. You'll find that the features become more stable leading to Touch ID working properly.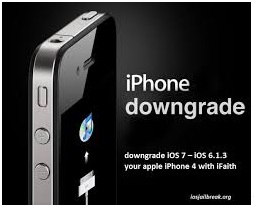 8. Ensure the Home button is not covered
The other cause for touch ID not working could be as a result of the Home button being covered. This comes about when you use a screen protector and could be you don't fix it well in place. The moment the protector covers your phone's home button then there will be interference and no sensitivity on the screen.
9. Factory reset your iPhone
Factory resetting your phone is a good move of coming up with a fully clean software. Resetting will erase all the data within your phone, refreshing every memory in place. However, remember to back up your data with iTunes before you do a total reset or use TunesKit iPhone Data Recovery to recover lost data after restoring to factory settings.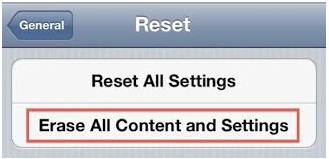 10. Apple support
If all the above tips yield no fruit, then it could be a software kind of problem. The Apple team is always available to handle tougher issues like touch ID not working even after several searches for a solution. Heed directly to their web page and engage an online assistant by posting all the questions you need to be solved. You may also call the technical team toll free and have an in-depth conversation.
The Bottom Line
It is breathtaking to know that there are simple ways to solve touch ID not working problem. Furthermore, these tips do not require you to have any tech-knowledge to push through. Besides, you won't even need to spend a dime on any of the above solutions. Returning your phone back to normalcy can be that easy and quick. The availability of third-party software such as Tunskit iPhone Data Recovery even makes it simpler to unlock any tough potential.

Brian Davis has covered tech and entertainment for over 10 years. He loves technology in all its forms.