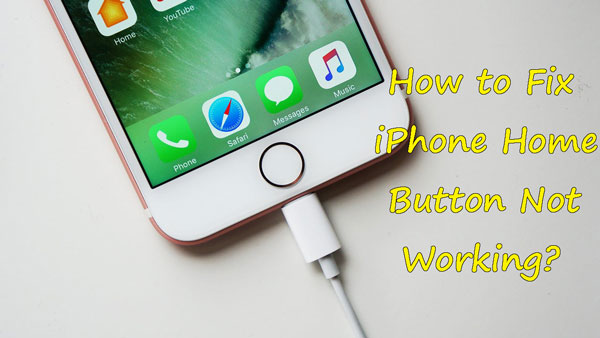 With the upgrade of iPhone models, the Home button on iPhone is gradually replaced by full screen. But there are still some iPhone 7/8 and other older versions users complain that their iPhone Home button not working suddenly. Don't worry, as next we are going to discuss the reasons that cause the problem and introduce 8 useful fixes to settle your iPhone Home button not working.
Why is my iPhone Home button not working
"Why is my iPhone Home button not working" is also a frequently asked question online and people are usually looking for the reasons behind it. Actually, there are several situations that can explain this problem. The first possible cause could be the software issues, namely, the corrupted software leading to the unworking iPhone Home button. Then the Home button on your iPhone 7/8 or other models becomes wear and tear. Finally, the physically-dislodged Home button can also make it not work on iPhone.
What to do when your iPhone Home button stops working
After understanding what may give rise to the matter we discussed above, now let's get right to the solutions to solve the iPhone Home button not working.
Solution 1. Fix iPhone Home button with iOS repair tools [No Data Loss]
When it comes to something getting not working on iOS devices such as iPhone, the first effective and quick way to fix it is to use professional iOS system repair tools, for instance, TunesKit iOS System Recovery. Similarly, this software can not only resolve your iPhone 7/8 Home button not working without any data loss, but also can deal with other 150+ kinds of iOS issues like iPad Home button not working, iPhone screen problems, Apple errors, etc. Besides, it also has other attractive features as below.

Characteristics of TunesKit iOS System Recovery:
Fix iPhone 7/8 Home button not working without data loss
Repair different tvOS/iOS issues by yourself
Provide Standard Mode and Advanced Mode
Easy to use with friendly interface
Supports the latest iOS version including iOS 16
The following steps will show you how to fix iPhone Home button not working by using TunesKit iPhone Unlocker.
Step 1

Connect iPhone to Computer

When an iPhone's Home button not work, chances are that it needs an iOS repair. Simply download TunesKit iOS System Recovery and install it to your computer. Then through a USB cable, connect your iPhone to the computer. Then click on the "Start" button and choose the "Standard Mode" for the app to start the repair process.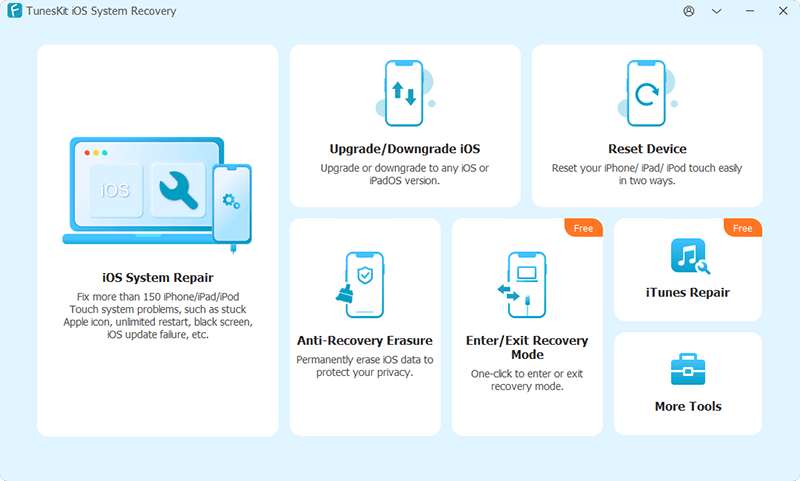 Step 2

Download Firmware Package

Confirm your device's model and then click on the "Download" button at the far right on the bottom of the screen to download the latest firmware package natched with your iPhone.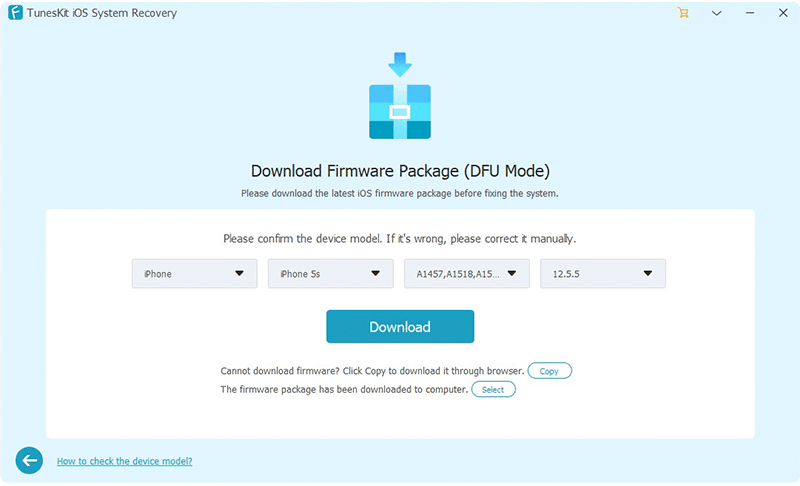 Step 3

Fix iPhone 7 Home button Not Working

You then need to click on the "Repair" button to enable the system do a complete repair of your iPhone. You should then be able to use your iPhone's Home button normally.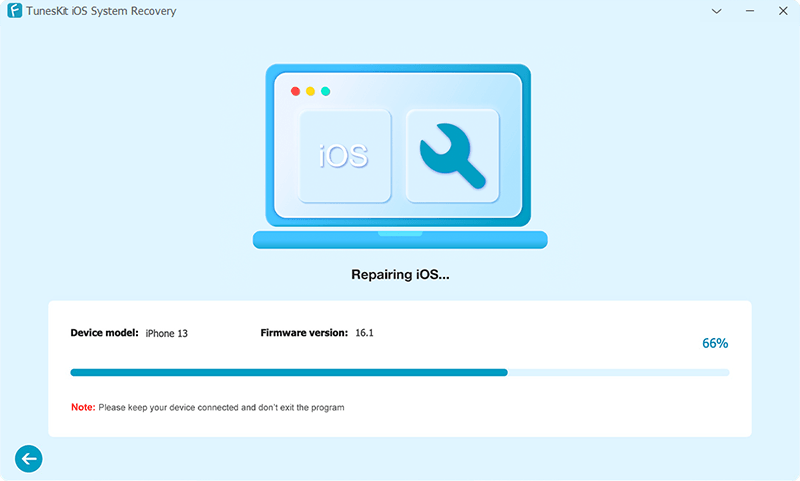 Solution 2. Make the iPhone Home button clean
Apart from the first workable method, you could try some other fixes to iPhone Home button not working, for example, clean your iPhone's Home button. Why does this way may take effective? Because it might turn dirty with some dust accumulated in it, it's important for you to take a cotton soaked with a drop of alcohol and to rub it. After that, see whether the Home button on your iPhone works again.
Solution 3. Force restart your iPhone to fix iPhone Home button not working
Force restarting your device may also do wonders in fixing iPhone 8 Home button not working.
To force restart iPhone 7: Keep holding the Volume Down and Side button meanwhile. Release both buttons when you see the Apple logo appears on the iPhone.
To force restart iPhone 8: Press the Volume Down button and release it quickly. Then, click on the Volume Up button and release it quickly. Keep holding the Side button until your iPhone appears the Apple logo.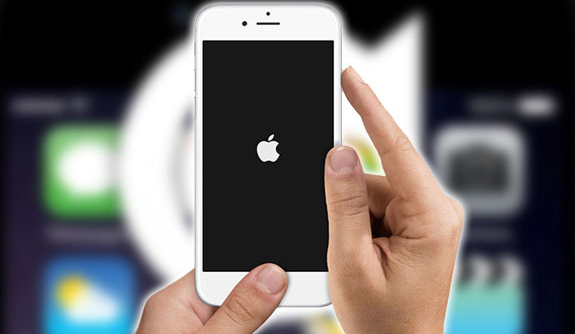 Solution 4. Calibrate the iPhone Home button
To fix your iPhone Home button not working, you could try out calibrating the Home button. After the calibration, your iPhone 7/8 Home button will get more responsive.
Step 1: Launch any default app on your iPhone.
Step 2: First hold down the Power button until the "slide to power off" is displayed, then press down the Home button till it automatically turns back to the main interface.
Step 3: When the app is closed, use your iPhone's Home button to check if it performs well.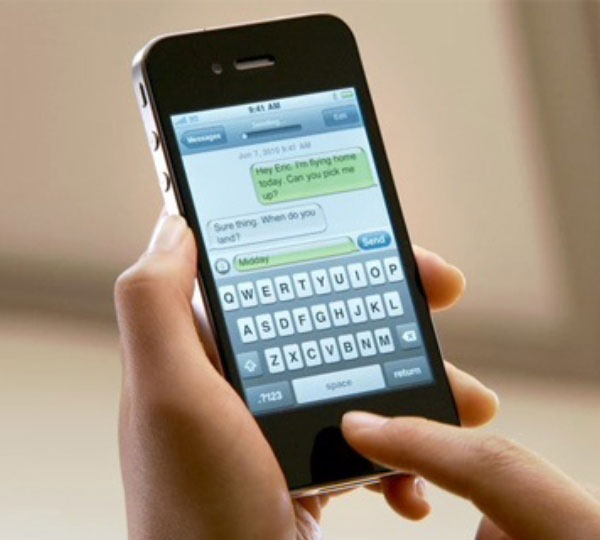 Solution 5. Use on-screen Home button
Your iPhone Home button still not function? In such a case, you are suggested to use an alternative Home button – Assistive Touch to temporarily operate it. But this will not let you get out of trouble forever.
Steps: Open Settings on your iPhone and click on General > Accessibility > Assistive Touch options, then switch it on to let the Assistive Touch appears on the screen.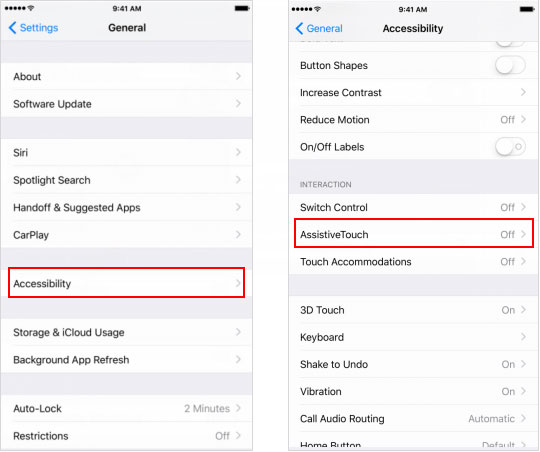 Solution 6. Restore iPhone via iTunes
iTunes can be used to fix most iOS devices' software bugs, so restoring your iPhone by virtue of it can make your iPhone Home button work. But before the following steps, you had better back up your data first as this method will delete all information on your iPhone. Or you could use related iOS data recovery applications to get the lost data back.
Step 1: Launch the latest iTunes and connect your iPhone 7/8 to computer.
Step 2: Go to Summary > Restore iPhone.
Step 3: Tap on Restore button again.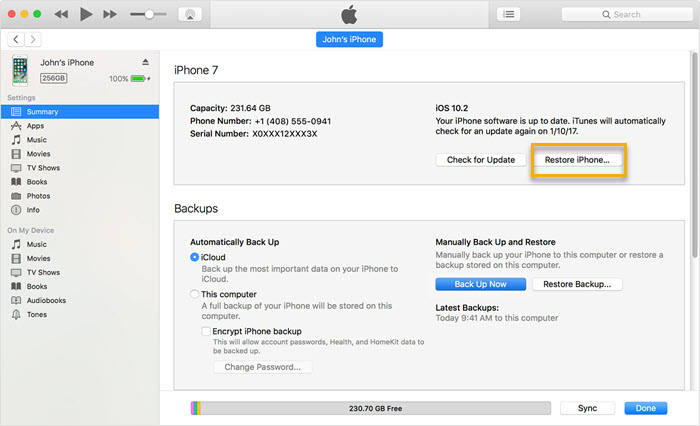 Solution 7. Repair Home button from Apple
If you want to make your iPhone Home button work properly again, the best choice for you is to turn to a Genius Bar and get the Home button repaired. By doing so, the Apple experts will help you replace a brand new Home button and keep it working well. Nevertheless, this method is usually cost a lot since the iPhone component is expensive.
Solution 8. Update iOS Version
Sometimes a simple iPhone software update will save your iPhone from iPhone Home button not working issue. If you are using an old version iOS software, your iPhone will have bad compatibility with the operating system, which will cause minor bugs like the Home button problem you are now encountering. You can update your iOS system via Settings > General > Software Update.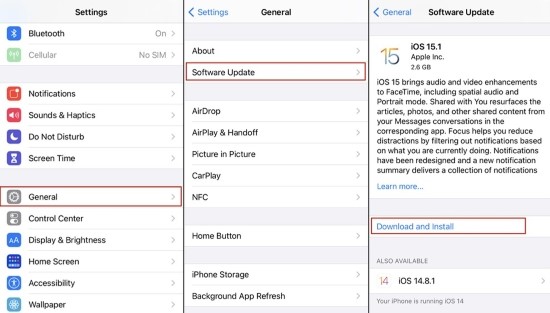 Final words
As for the question of how you can actually fix your Home button not working on iPhone 7/8, this article, which introduces the most complete and useful tips, is definitely valuable for you to read. In the end, if you have anything you don't understand, please contact us or comment below.

Brian Davis has covered tech and entertainment for over 10 years. He loves technology in all its forms.