[Top 6 Ways] Fix iPhone 13/12/11 Volume Low on Bluetooth
Posted by Brian Davis on Jul 26, 2022 11:41 AM • Category:
Restore iPhone
5 mins read
"Recently my iPhone 12 volume low on Bluetooth, too low to have a conversation so I am unable to use. Previously it worked fine, nothing has been changed on my phone that I am aware of. How do I restore the volume on Bluetooth?" - From an iPhone 12 user
Bluetooth is the better way to receive or make a call while driving, riding a bike, listening to Spotify, Apple Music, etc. So, it is annoying to experience low Bluetooth volume on your iPhone. The long-term effects of listening to loud music may be detrimental to your ears, but it's fun. Software and hardware should not restrict your right to damage your ears at will.
Leaving aside the jokes, it's frustrating and impractical to have your iPhone reduce the volume of your Bluetooth headphones or speakers at random. Whatever the loudness of the music you're listening to. So let's take a look at what causes iPhone Bluetooth volume low, and what you can do about it.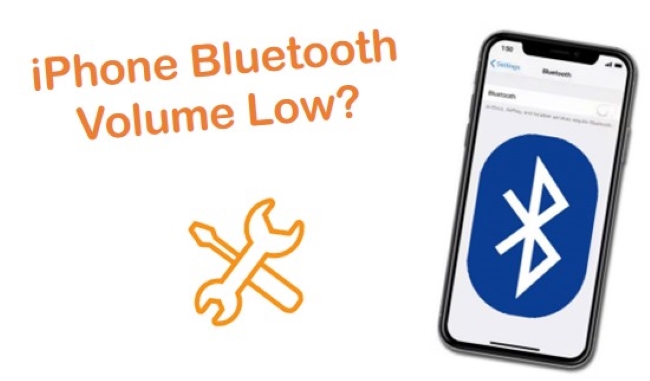 Part 1. Why Is My Bluetooth Volume So Low iPhone?
Both hardware and software reasons can contribute to the low volume of iPhone devices. Below are a few of the main reasons:
Misconfigured device settings
Volume lowered via in-app settings
Clogged speakers
Outdated iOS
Software glitches
Damaged hardware
Part 2. How to Fix Low Bluetooth Volume on iPhone?
Way 1. Use the Side button to Make Changes
Remember to use the volume up button to increase Bluetooth volume when using your iPhone with a Bluetooth accessory. There is a maximum volume, but the sound is limited. It is important to check if the iPhone volume limit has been applied. We will now move on to removing the volume limit, which is called reducing loud sound.
Way 2. Reduce Loud Sounds
A new volume-limiting feature was introduced with iOS 14 instead. As you listen to your music, this feature automatically lowers the volume to a safe level for your hearing. Because Apple believes it is its responsibility to protect your ears. That may be the reason why iPhone Bluetooth volume low in car. However, users have now been able to disable the "Reduce Loud Sounds" feature following extensive negative feedback. Due to its default setting, you'll have to disable it manually. You can do that by following these steps:
Step 1. Go to Settings.
Step 2. Tap Sound & Haptics → Headphone Safety.
Step 3. Disable the Reduce Loud Sounds option.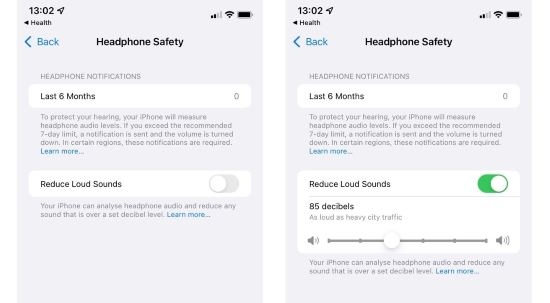 Way 3. Change High EQ for Music
Enhance sound quality with specific EQ settings. To change, go to Settings → Music → EQ → Late Night [Music app]. It is also possible to use this EQ setting with Spotify. In the case of third-party apps, however, we can use the app settings.
Sound Check can be turned off by going to Settings → Music → Sound Check → Turn off Toggle. Increasing the volume by 20% is possible with this setting.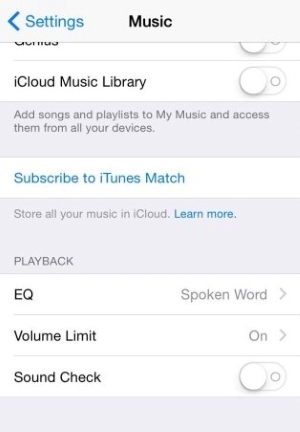 Way 4. Turn off Headphones Notifications
While we eliminated the Reduce Loud Sounds option, your iPhone will still notify you to keep the volume low. Considering we're already here, we can also disable these notifications. You won't be able to solve Bluetooth headphones volume too low on iPhone this way, but you'll be able to keep your Lock Screen cleaner and avoid being constantly prompted to do so. The following steps will help you disable these notifications:
Step 1. Head to Settings.
Step 2. Head over to Accessibility → Audio/Visual.
Step 3. Turn the Headphone Notifications option off.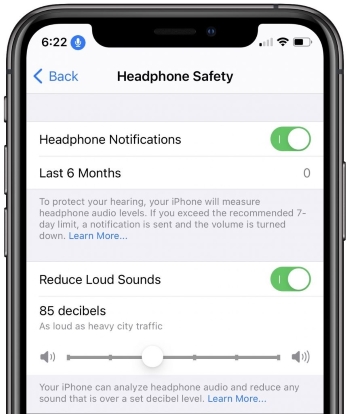 Way 5. Adjust Bluetooth Volume on the Device
iOS devices usually combine their volume controls with external devices, unlike Android devices. Your iPhone's volume will also change if you press the force sensor on your AirPods to change the volume. However, some Bluetooth headphones allow you to adjust the volume independently of your phone. Bluetooth devices are intended to be used with iPhone in specific ways, so how you use them depends on their makers.
Hence, if you don't use AirPods, you can adjust the volume by pressing your Bluetooth headphones' physical buttons. There may be a way for your headphones to adjust the volume independently of your iPhone. A low-volume setting on your headphones will also result in a low-volume sound in your ears. That's why you feel iPhone volume low on Bluetooth.
Way 6. Use the Top-Notch iOS Repair Tool - TunesKit iOS System Recovery [Hot]
A premium solution like TunesKit iOS System Recovery might be your best bet if you face this sort of problem often. As well as fixing the Bluetooth problem on your iPhone, such as iPhone Bluetooth not working, iPhone keeps disconnecting from Bluetooth. This versatile software can also fix over 150+ iOS-related problems without losing any data, such as the iPhone back button not working, the iPhone speaker not working, and more. Regardless of what the issue is, it can be resolved within 10 minutes or less.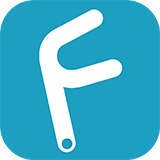 Highlights of TunesKit iOS System Recovery:
Fix iPhone Bluetooth volume low issue without losing data
Repair 150+ iOS system problems on iOS devices
Support iPhone, iPad, iPod touch, and Apple TV
Available for Windows and Mac systems
Try It Free
600,000+ Downloads
Try It Free
600,000+ Downloads
Here's a detailed guide to show you how to use TunesKit iOS System Recovery:
Step 1

Installation and Connection

Plug your iPhone into the computer with an original Apple USB cable and launch TunesKit iOS System Recovery. Wait for your iPhone to recognize and click Start.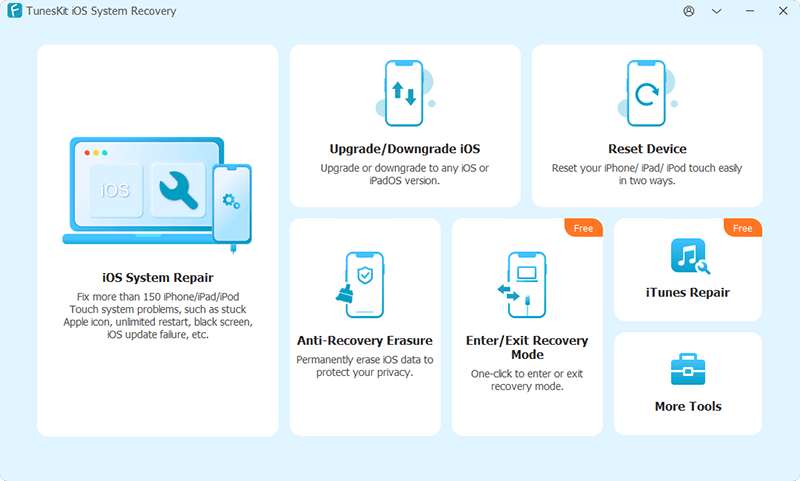 Step 2

Set a Repair Mode

Two recovery modes display on the screen. simply click on Standard Mode to repair your issue. Click on the Next button to continue.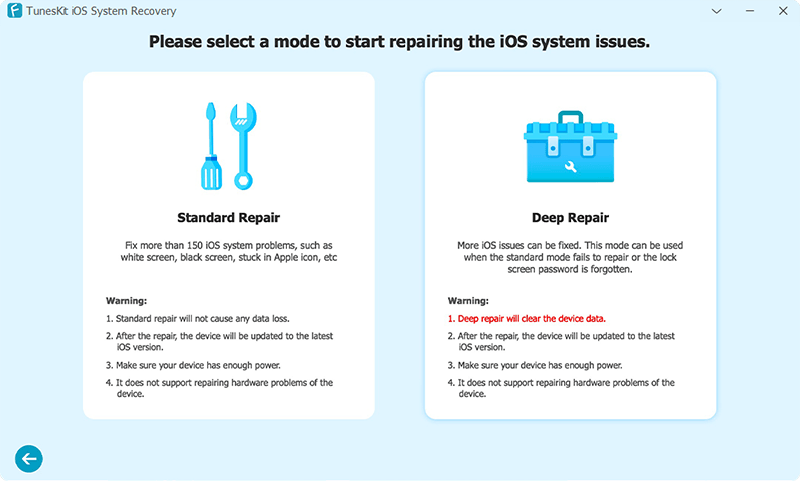 Step 3

Download Correct Firmware Package

Please check if you have the correct firmware package, if not, please correct it manually. "Download" the appropriate firmware package.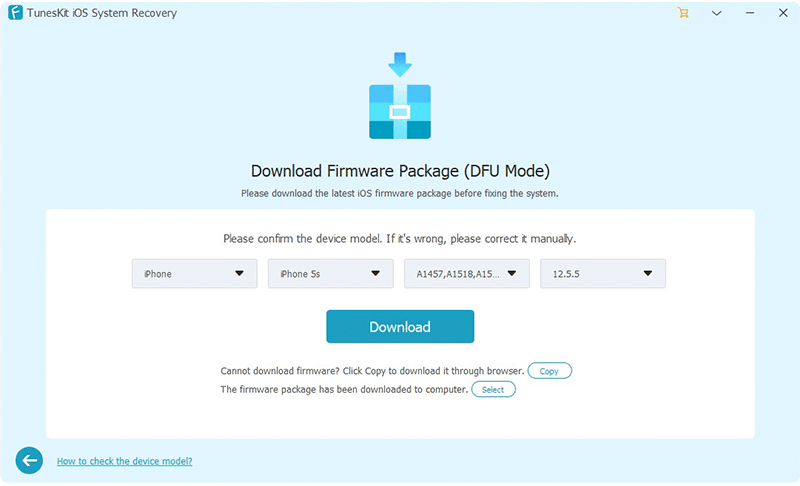 Step 4

Repair iPhone Bluetooth Volume Too Low

Once the downloading process has been completed, click the Repair button. This problem will be automatically resolved by the software. To avoid any further issues, keep your iPhone connected to the computer throughout the entire process.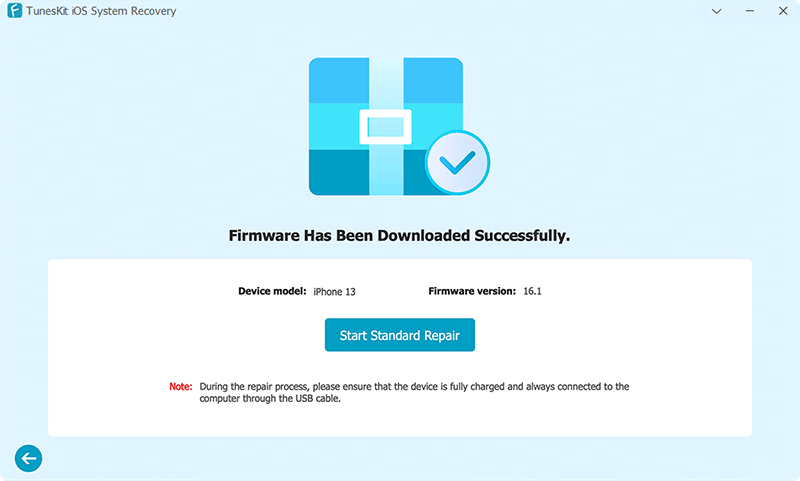 Part 3. Closing Words
There you go. Hope you enjoyed this article and gained some insight into why your iPhone Bluetooth volume low. It is possible that the solutions mentioned above have provided you with the best results so far, and are completely safe for you to employ. TunesKit iOS System Recovery is your best option for handling iOS-related issues quickly and effectively. Below is the comments section for you to leave any questions, comments, or suggestions.