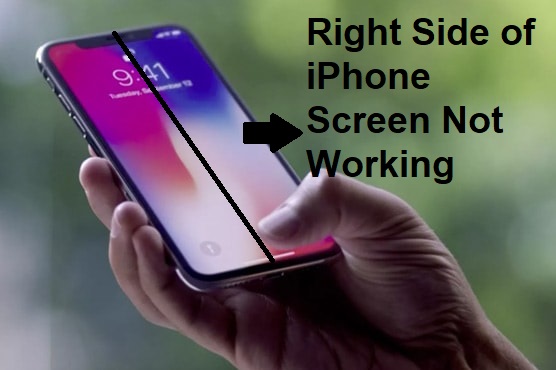 When you are touching the iPhone screen, you might find that the screen is unresponsive. You touch it with larger force but nothing changes. Then you find only the right side of the iPhone screen not working. This really puzzles you since you did not cause any damage to the screen. why only a part of the screen has this problem? Of course, the thing you want to know most is how to fix this problem. That's just what this passage is going to talk about.
The iPhone half screen problem is usually related to physical damage or software problems. If you are sure that there is no physical damage or water damage on the iPhone recently, you can use the suggestions below to fix the iPhone. Otherwise, the hardware of the iPhone may be the reason that causes the right side of the iPhone screen not working. In this case, letting Apple repair your iPhone is more sensible.
#1. Remove the protector and clean the screen
Let's start with the easiest methods to fix the iPhone right side of the screen unresponsive. Many of you use a protector to protect your iPhone in case the iPhone breaks easily when a sudden drop or water damage happens to it. But the protector may break away from the screen. Usually, only a part of them detaches from the iPhone screen and makes this part of your iPhone screen unresponsive. So, what you need to do is take it off.
Maybe you do not use a protector at all. Nonetheless, you contact the iPhone screen with your fingers directly. The oil, dust, and other trash will be left on the screen. These things can make your iPhone screen insensitive or even unresponsive. Just pick a clean cloth to remove them from your screen.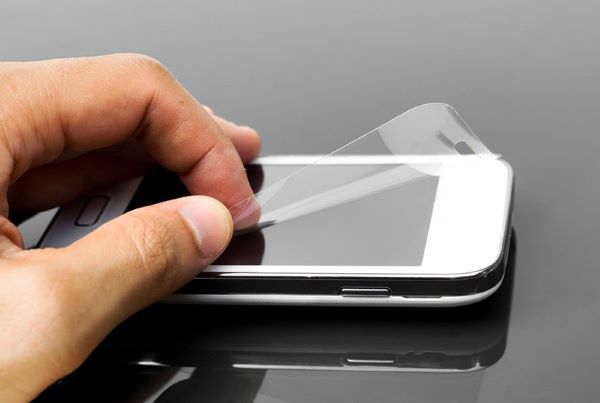 #2. Fix right side of iPhone screen not working with 100% success rate
Resorting to iOS system repair software like TunesKit iOS System Recovery may be the solution with the highest success rate for this error. TunesKit iOS System Recovery can fix 50+ iOS system issues, including iPhone black screen of death, blue screen, disabled screen, iOS update failure, and more on iPhone, iPad, iPod touch, and Apple TV. TunesKit suggests using its Standard mode, which will not cause any data loss, to fix common issues. And while users have some serious issues, they are highly recommended using the Advanced mode.
If you want to know whether it is useful, the best solution is to download it for free and try it by yourself. You can follow the 3-step guide below.
Step 1. Turn on TunesKit and choose the Standard mode
Connect the iPhone with your PC. Turn on TunesKit iOS System Recovery and tap the Start button.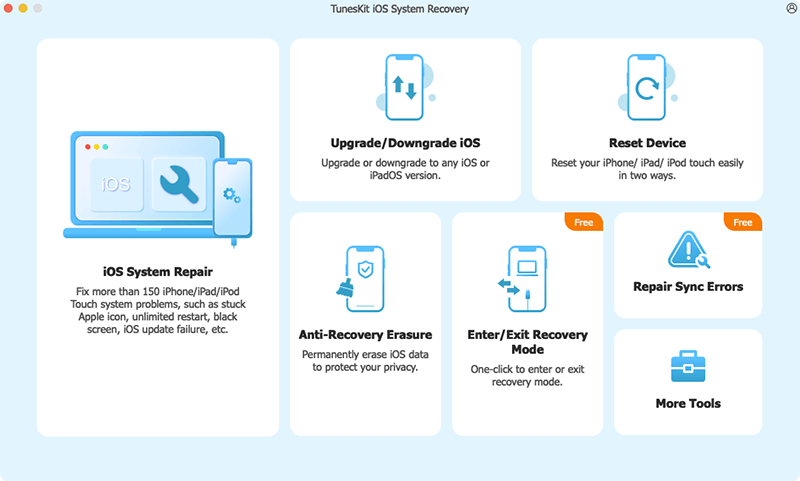 To fix the iPhone right side of the screen unresponsive or other common issues, you need to choose the Standard mode. Tap the Next button.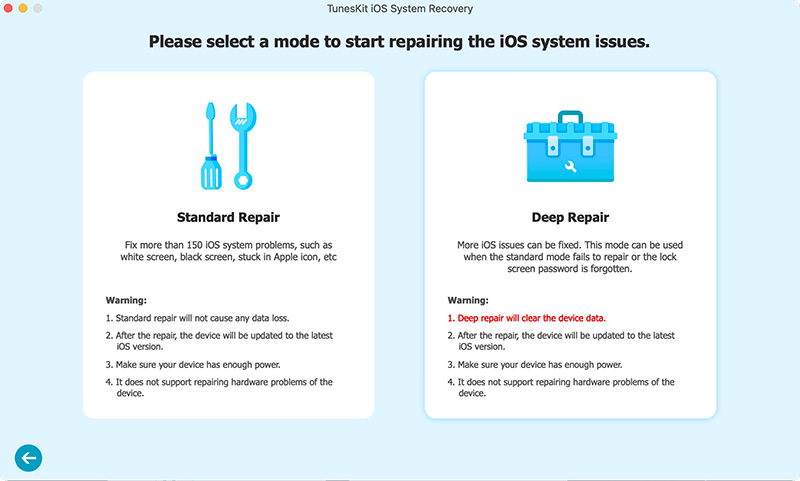 Step 2. Download firmware package
Check the information given on this downloading firmware page. When you are sure that there is no mistake, click the Download button.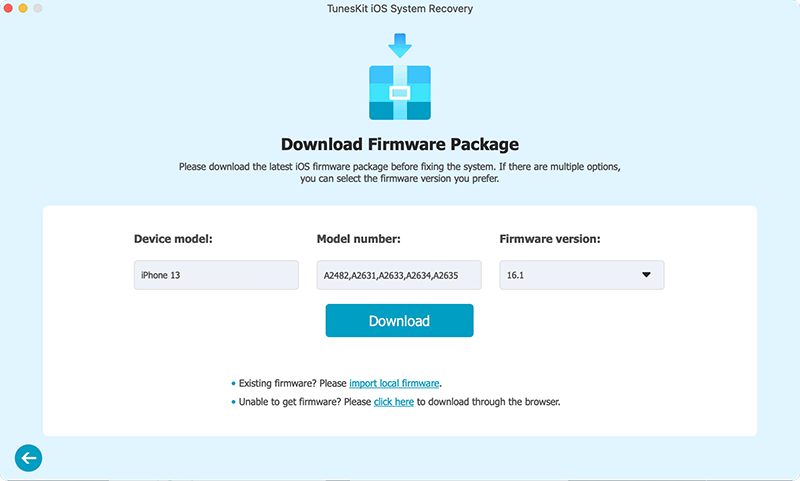 Step 3. Repair right side of iPhone screen not working
Finally, choose the Repair button and wait until this software tells you the repair is finished.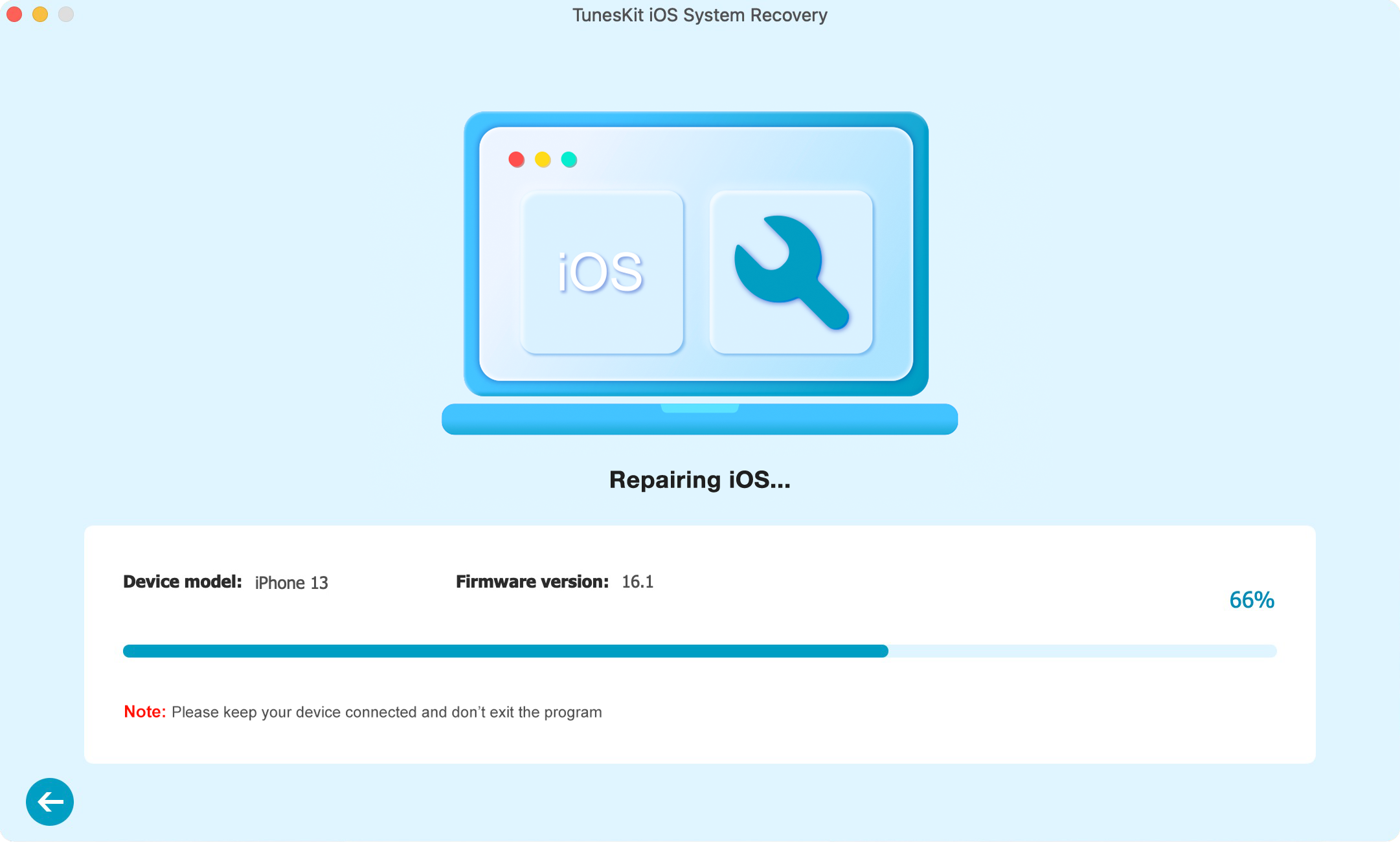 #3. Update iOS with iTunes
When a portion of iPhone screen is unresponsive, there is a chance that you can fix this problem by updating iOS. But you'd better use iTunes to update, which is more stable. To update iOS with iTunes on the computer, you can follow this: Summary > Check for Update > Update.

#4. Force reboot iPhone to fix
Some software problems of iPhone can be solved by a simple and common operation - force reboot iPhone. When you notice that the right side of iPhone screen not working, just try to hard restart it. Mostly, the small bugs will be removed. Even if the result is not satisfying, you will not lose anything except for two or three minutes.
Noted that the ways to hard restart iPhone are varied with different models of iPhone. I write this guide for those who never do this operation. Press and hold the (top button for iPhone 5, and earlier models; side button for iPhone 6, 7, 8; either volume button and the side button for iPhone X, 11, 12) until the power off slider appears on iPhone. Drag this slider and wait 30 seconds to turn off iPhone. Hold the (top button for iPhone 5, or earlier models; side button for other models) until the Apple logo appears.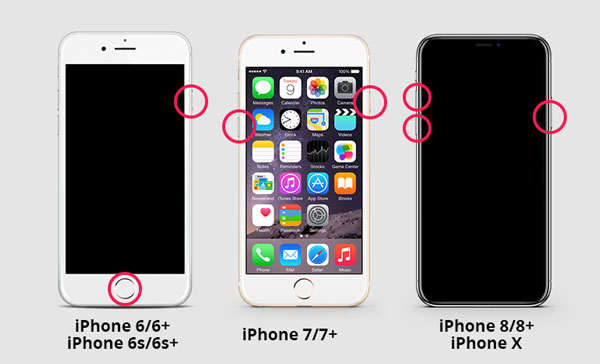 #5. Reset all the settings
Resetting all the settings is a method used universally to fix software problems on iOS devices including the iPhone. It's not a complete removal of iPhone settings which only removes all of your preferences for Wi-Fi, Bluetooth, Do Not Disturb, Notifications, General, and the like. You can reset all the settings by following: Settings > General > Reset > Reset All Settings. You need to enter the passcode to make iPhone know it is you who do this action.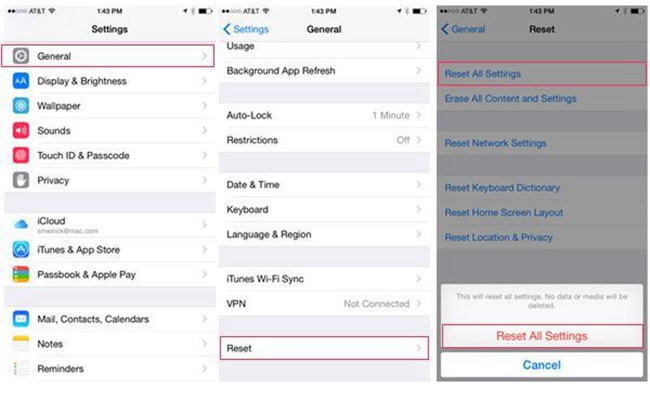 #6. Restore with DFU mode
DFU mode, designed by Apple to fix iPhone by yourself when your iPhone gets some problems. You can restore iPhone with DFU mode to fix the iPhone right side of the screen unresponsive. But there is a thing you need to pay attention to. This action will bring everything on your iPhone to the factory state. So back up your iPhone before you perform this. Now I will teach you how to restore iPhone with DFU mode.
Step 1. Launch iTunes and turn off iPhone. Use a USB cable to connect the iPhone and computer.
Step 2. Press the (Home button for iPhone 6s or earlier; Volume Down button for iPhone 7 or 7 Plus; Top button for others) until the iPhone screen changes to the DFU mode.
Step 3. Tap the Restore iPhone button on the iTunes screen.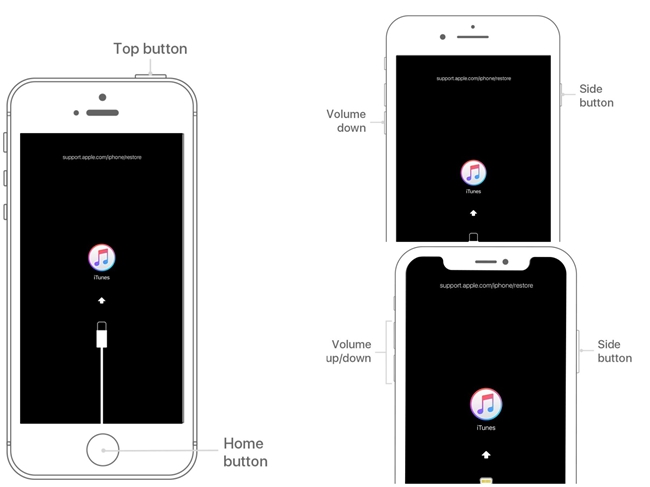 Video tutorial
Conclusion and advice
Whatever models of iPhone you use, you can try the methods listed in this passage. Take care that some of them will cause data loss such as restoring with DFU mode. For those methods, you need to back up all your data in advance. Some of them will not touch your data or settings, like using TunesKit iOS System Recovery and you can just use them to fix the right side of iPhone screen not working without any worry.

Brian Davis has covered tech and entertainment for over 10 years. He loves technology in all its forms.