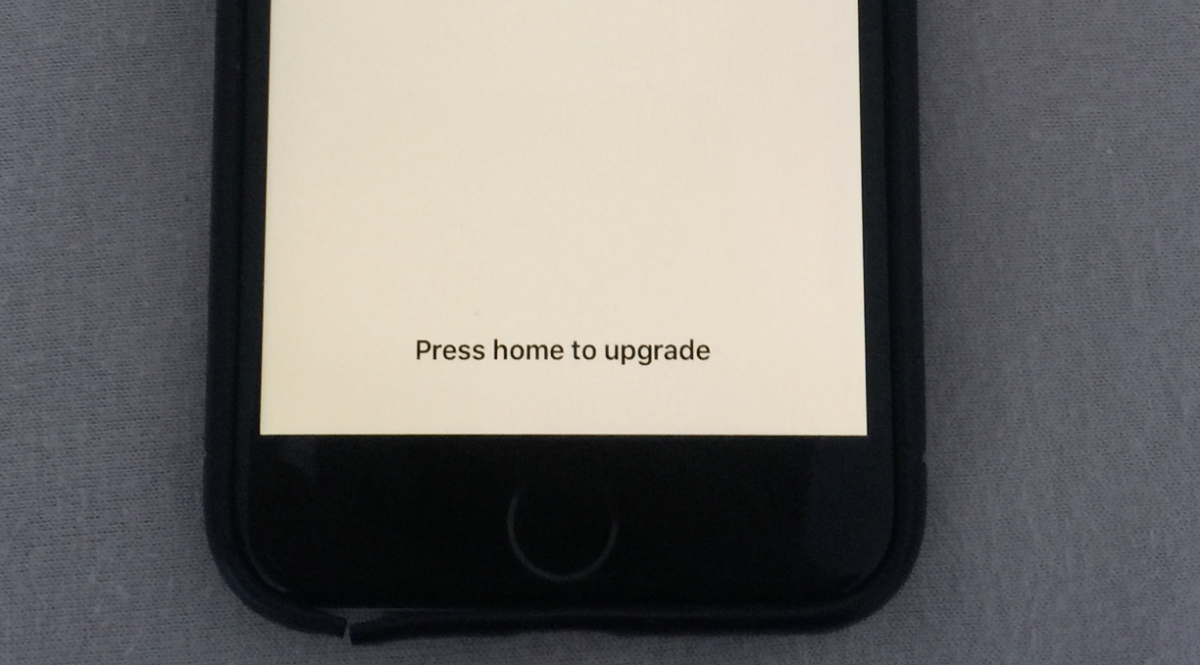 When the latest iOS is released, most iPhone users will choose to upgrade their iPhone. However, some of them find that there is a problem with their iPhone, that is, iPhone stuck on press home to upgrade. This message shows again and again, and they can't get out of it even they press the Home button several times. What an annoying problem!You have this issue, too? Then you cannot miss this passage which is aimed to solve this problem and will provide some helpful advice for you.
Tip 1. Press the Home Button and Try Again
Why not try to upgrade again to fix iPhone press home to upgrade issue? Press the Home button of iPhone and click the Try Again button on iTunes. If that does not work, disconnect your iPhone from computer and start your update from the very beginning.
Tip 2. Restart iPhone
Restarting iPhone is always a simple and useful solution to fix iOS system problems. iPhone press home to upgrade issue is of no exception. Although most of you know how to restart your iPhone, we provide a simple guide below for those who are not sure.
For iPhone X and later versions, press the Side button and Volume Up (or Volume Down) button and keep this action for a while. Release these two buttons when the slider to power off appears. Then drag the slider. To turn it on, just press the Side buttons. Release it when the white Apple logo shows.
For iPhone 8 and former versions, the steps are almost the same. The only difference is that you should press and hold the Top (Side) button to let the slider and Apple logo appear.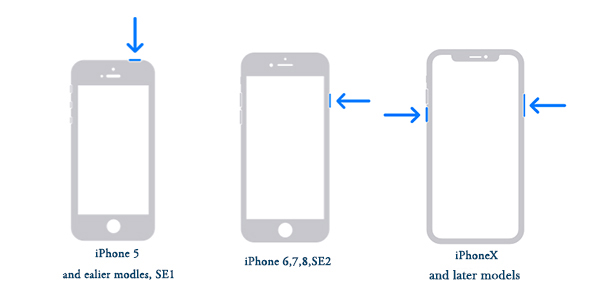 Tip 3. Force Restart iPhone
Force restart your iPhone when you find your iPhone trapped in press home to upgrade. This is a stronger fix compared with restarting it. The operation steps are not known to most people like the former one, so we present a guide here.
For iPhone 8 and the later ones, you can press the Volume Up button and the Volume Down button. The next step is pressing and holding the Side button until the Apple logo is shown.
For iPhone 7 and 7 Plus, hold the Volume Down. Meanwhile, hold the Power buttons. You should release them when you see the Apple logo come out at the screen.
For iPhone 6s and the earlier ones, press the Home and Power buttons at the same time. Release these two buttons when you see the Apple logo come out at the screen.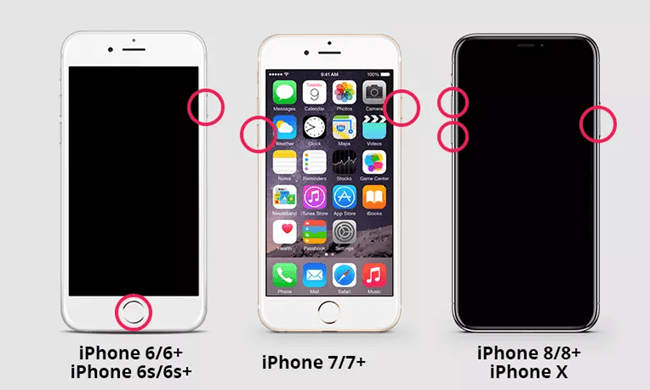 Tip 4. Restore iPhone with iTunes
The iPhone press home to upgrade issue may still exist even if you use the tips above. In this case, it is a nice option to restore your iPhone. iTunes is a tool that can help you do this. Check the version of iTunes and make sure it is the latest version. For those who do not know how to do, just check the procedures below.
Step 1. Turn off iTunes if it is running. Connect the iPhone with computer and open iTunes.
Step 2. Select your iPhone. Click the Summary button and Restore Backup button.
Step 3. Choose the backup and you should just wait for a while.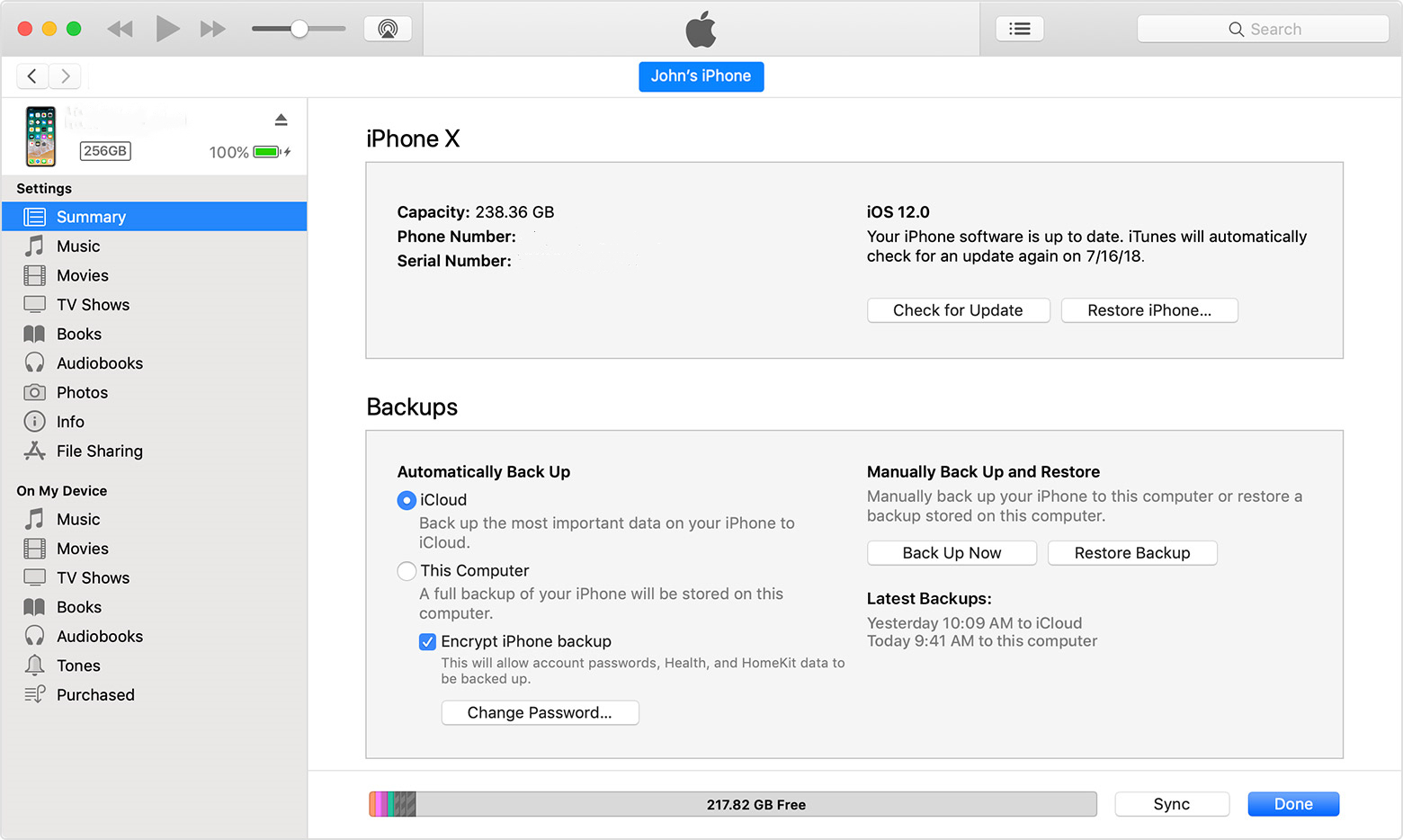 Tip 5. Use a Useful Tool to Fix iPhone Trapped in Press Home to Upgrade
I know that some of you cannot fix your iPhone with the methods above. You need to ask for help from some iOS system repairing programs. TunesKit iOS System Recovery is a good one. This powerful software is the ultimate tool for iOS system problems which is able to repair over 50 kinds of iOS system issues. Problems can be easily solved such as iPhone stuck in DFU mode, black screen, white screen, and other issues. Assuming that your iPhone, iPad, iPod touch, or Apple TV meet any system problem, it is a good choice to get help from this tool. This software is useful for its two repairing modes. One is Standard Mode (fix simple issues without data loss) and the other is Advanced Mode (fix complicated issues).

Key Features of TunesKit iOS System Recovery
Fix iPhone press home to upgrade issue with no data loss
Repair 50+ iOS system problems on iPhone, iPad, iPod
Fully support the latest iPhone
Intuitive interface and simple to operate
Available for both Windows and Mac platforms
Now let us tell you how to use this tool.
Step 1

Launch TunesKit

First of all, you should connect the iPhone with your PC. Start TunesKit. And you can enter the Recovery Mode with a simple click on the Enter Recovery Mode button of this page. You can use this function no matter when you need to enter Recovery mode. Click the blue Start button to the next step.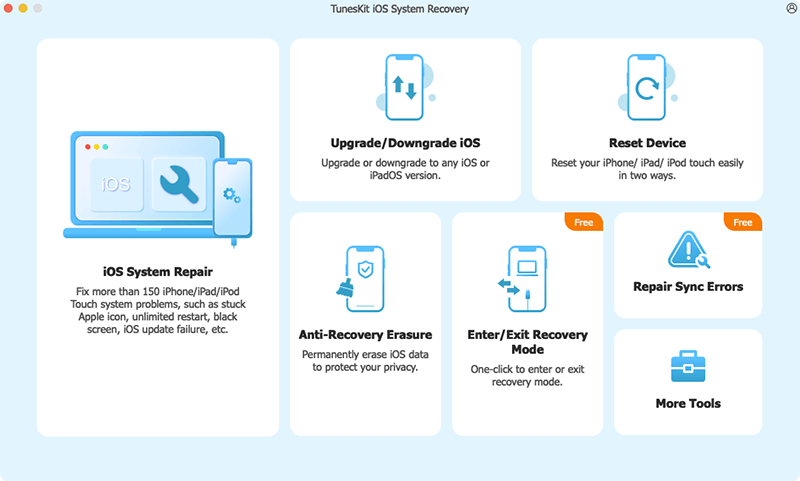 Step 2

Choose the Standard Mode

There are two modes can be chose on this page. Choose the Standard Mode to fix some common issues like yours. Tap on the Next button.

(Note: This mode will not create any data loss.)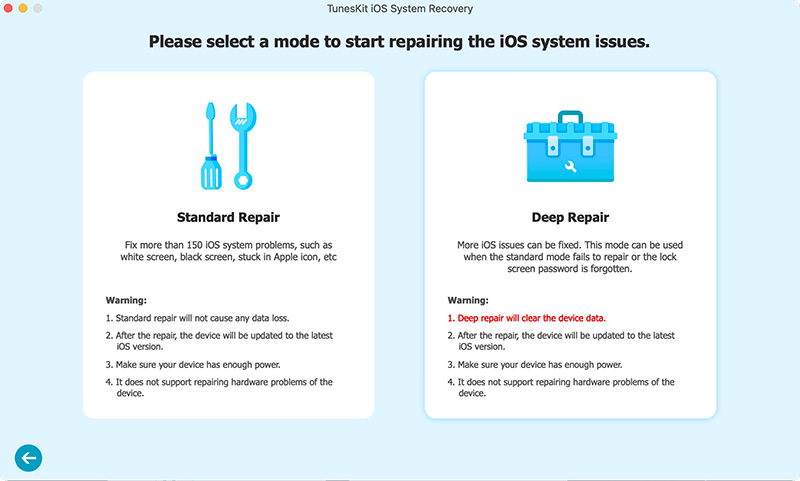 Step 3

Download the firmware package

Read the information of your iPhone and correct the wrong ones. Tap on the Download button in order to download firmware package. The software will begin to download.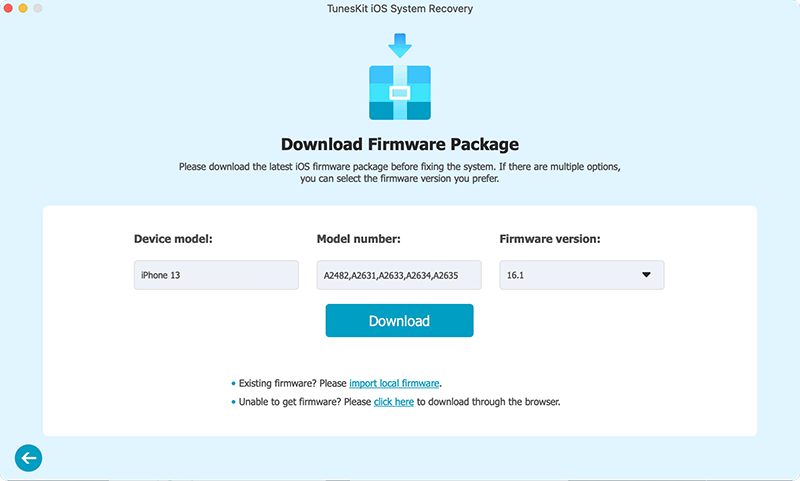 Step 4

Click the Repair Button

When the downloading of the former step is over, you just need to click the Repair button and wait.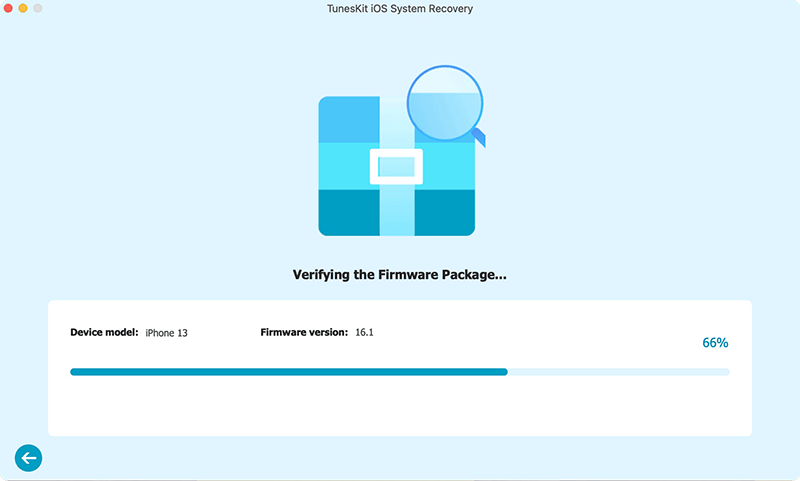 The Final Thoughts
Among the 5 methods we provided, which one can fix your iPhone stuck on press home to upgrade problem? Share with us at the Comment. In addition to this problem, iOS updates may lead to many other problems like iPhone stuck on loading screen, iPhone stuck on Apple logo, etc. You can use TunesKit to fix them if these issues occur to you.

Brian Davis has covered tech and entertainment for over 10 years. He loves technology in all its forms.