Fix iPad Shows Battery with Red Line: Get Five Ways
5 mins read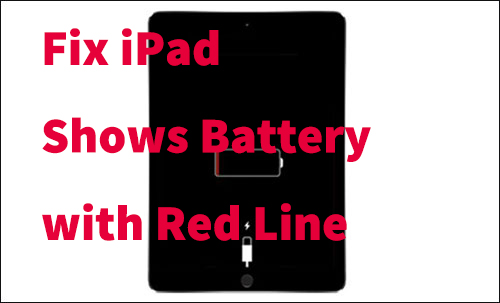 There is no denying that battery is an essential part of any electronic device. Apple devices including iPad follow the same principle. Without an effective battery, a device can not be launched and opened. However, even for the best battery brand, they may run out of battery, in low battery level or be seriously broken. Recently, we have found that in Apple Community some users reported their iPad would always show a battery with red line. More seriously, they tried to charge it overnight, but nothing changed, only showing battery with red line on iPad screen.
To this end, in order to solve users' questions, we will focus on introducing how to fix iPad shows battery with red line. If you are confronting this battery issue, try to refer to the following information.
Fix 1: Recharge Your iPad
In common cases, if your iPad shows battery with red line, this means that your iPad has not enough charge to boot. What you need to do is to recharge the iPad for a longer time. To perform a recharge, just follow this:
• Make sure you are using an original Apple charger;
• Connect your device to the end of the USB cable charger and then plug the charger into the wall or a USB port on your computer. Wait for at least one hour to have enough battery level;
• Next, if completing charging, check if your iPad can reboot.If you discover that iPad shows battery with red line but not charging, you can try the second fix.
Fix 2: Force Restart Your iPad
According to some reliable information online, applying force restart can be an effective way to fix most common iPad issues. To force restart, different ways are needed based on different models of iPad.
If your iPad has a Home button, try to simultaneously press the Power and Home buttons for several seconds until the device shutdowns and restart itself. When the Apple logo appears, you can release the buttons.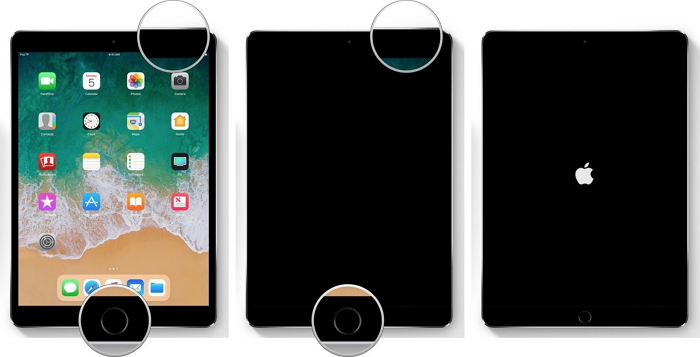 If your iPad has not a Home button, try to press and quickly release the Volume Up button, and then press and quickly release the Volume Down. Next, press the Power button before your iPad reboots.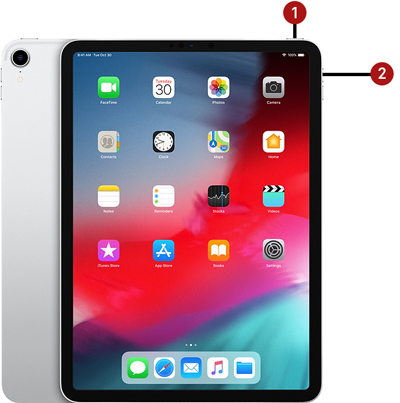 Now, after your iPad reboots, you need to confirm if iPad gets normal. If the issue still can not be fixed, this reflects that your device is facing more serious issues, and you can check out the following fixes.
Fix 3: Restore iPad via iOS System Recovery Software (No Data Loss)
When your iPad is stuck on showing battery with red line, it is feasible for you to resort to a third-party iOS System Recovery tool. This kind of software can turn your iPad to normal status. You do not need to doubt its security, as it will ensure 100% security and can avoid any data loss.
Among varied iOS system recovery software, here we want to recommend TunesKit iOS System Recovery. TunesKit, tested by the market, has now grown into powerful desktop software. The secret of its popularity lies in its higher success rate and faster processing speed. Most users are satisfied with its functions and features. To fix your iPad shows battery with red line, TunesKit will deal with this issue with simple steps. It aims to provide a one-stop solution that can fix more than 30 iOS system issues of iPad, iPhone, iPod Touch and Apple TV. Amazingly, if your iPad is also stuck on Apple logo, black screen, recovery mode, etc, it can give you help.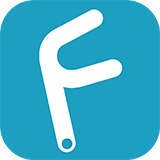 Characteristics of TunesKit iOS System Recovery:
Fix iPad shows battery with red line without data loss
Repair different tvOS/iOS issues by yourself
Provide Standard Mode and Advanced Mode
Easy to use with friendly interface
Try It Free
600,000+ Downloads
Try It Free
600,000+ Downloads
A step-by-step guide
Now, we are going to prove how TunesKit will fix iPad shows battery with red line easily. Do not miss the simple steps. Before, you can download the Mac or Windows version of TunesKit and prepare a USB cord.
Step 1: Connect iPad to computer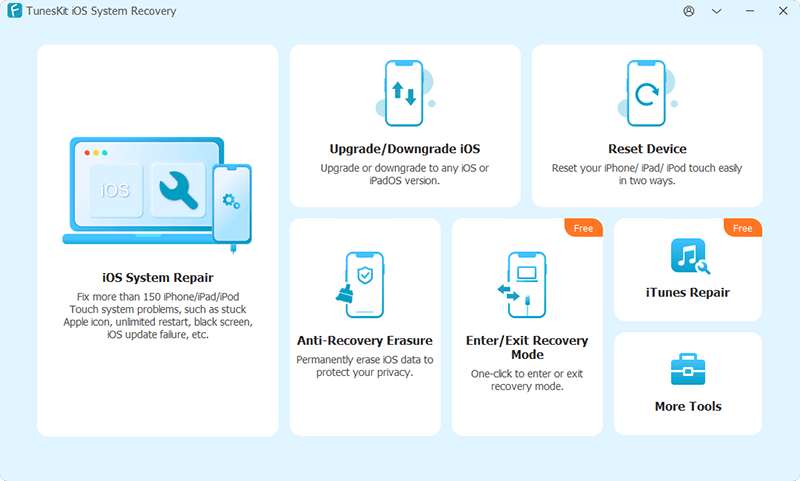 First, open TunesKit on your computer. Then, connect one end of the USB cord to your iPad and the other end to the computer. Wait for several seconds to let TunesKit identify your device. If successfully connected, click the blue button Start.
Step 2: Select a mode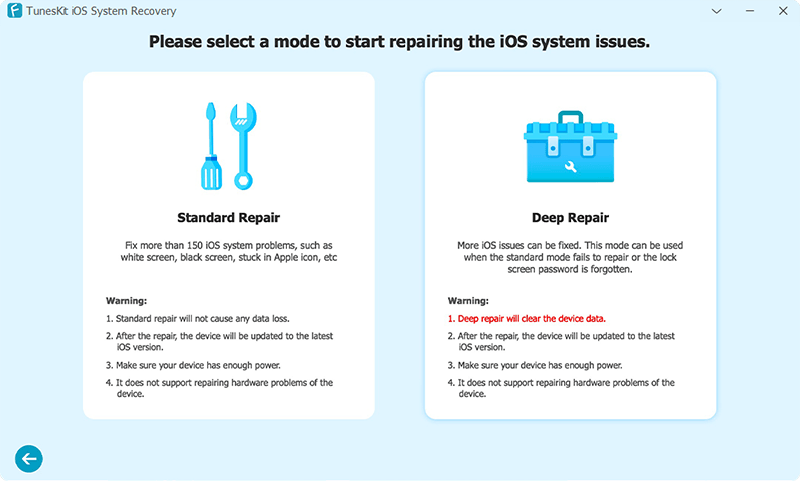 Now, a new interface will occur for you to choose a mode. Here, we recommend you to select Standard Mode, as this will not cause any data loss. Then, click Next.
Step 3: Download firmware package and start to repair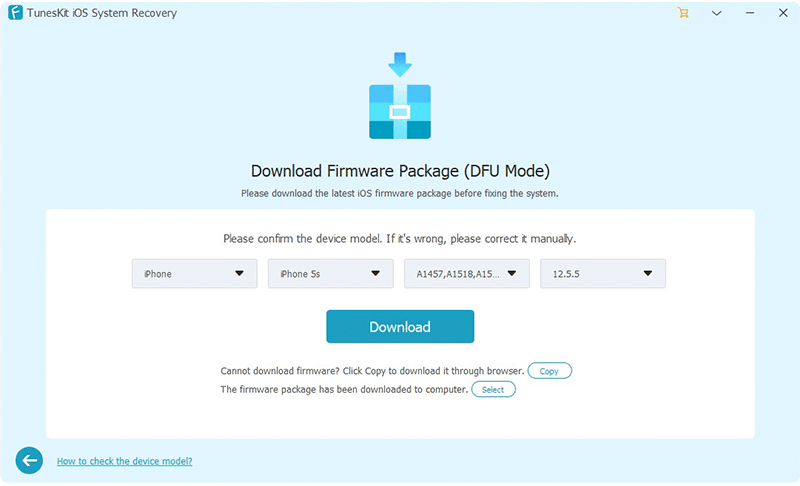 Lastly, you need to download the firmware package. If the device mode is correct, click Download. If not correct, you can change the mode manually, and then click Download. Wait for a while, and click Repair when the firmware is downloaded. After repairing, you can see your iPad will not show battery with red line.
Fix 4: Restore iPad via iTunes (Data Loss)
To fix iPad shows battery with red line, you can also try to restore the device with iTunes. But this method will erase your data, so you need to back up your iPad before trying this. As for how to use iTunes, just do this:
• Launch the latest version of iTunes on your computer and use a USB cord to connect your iPad to the computer;
• Make sure your iPad is chosen from the left menu in iTunes;
• Click the Restore button in the center of the iTunes Summary tab;
• iTunes will ask if you are ready to restore the iPad. If you decide, click Restore.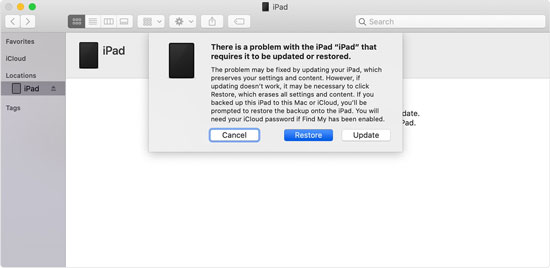 Fix 5: Contact Apple Help Center
If all of the above-mentioned methods fail to work well, this may convey such a message: your device hardware suffers from failure. That is to say, your battery may be broken and needed to change to a new one. In this case, you' d better contact Apple Help Center to repair your battery of iPad.
Final Thoughts
When your iPad shows battery with red line, we highly recommend you to try all these ways one by one. They are both effective methods. But according to our close study, TunesKit can be the best option. Whenever you face iOS system issues, it can lead you to fix these issues at home.