The Internet today provides us with a variety of video cutter software; all meant to help remove unwanted segments of raw video footages, trim videos or even shorten the length of the videos. In other instances the software will go beyond that, they will convert raw footages to quality videos. At the same time, there is quite a number of crap video cutter software on the Internet too; you just have to be a little bit careful and way your options. Equally, most video cutter freeware will tend to have watermarks on their final video pieces; which is inconveniencing and annoying sometimes. In that case, this article will seek to identify the top 6 free video cutter no watermark software for you. Scroll right down!
1. TunesKit Free Video Cutter
It is unquestionably a standout amongst other best free video cutter software available on the Internet today. The software is an easy to use tool that helps you cut video footages into desired lengths, remove unnecessary of the original video or even join several video clips into one video. This is all possible without compromising the quality of the raw clip.
TunesKit Free Video Cutter comes with an inbuilt video editor that allows you to crop, rotate, merge or even add subtitles to the original video file. It also has a whole range of amazing effects at your disposal. It allows one to export and cut a number of video formats ranging from AVI, MP4, MPEG, VOB, WMV, ASF, RM, RMVB, 3GP among others.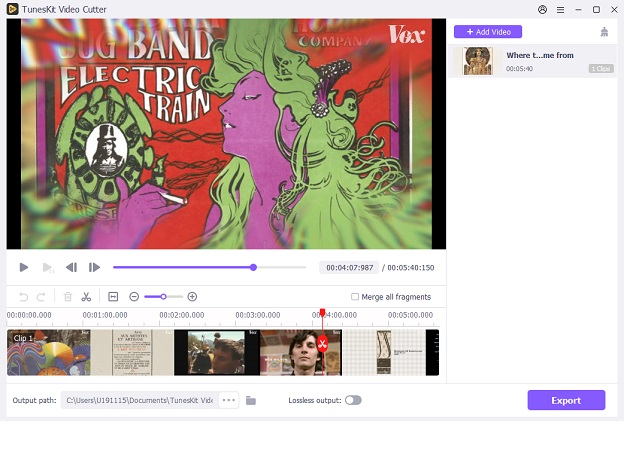 Note: If you're seeking for a more powerful video cutter, you can upgrade it to the Pro version - TunesKit Video Cutter, so that you can enjoy more features of this tool and cut videos without quality loss.
Pros
Video cutting process does not compromise video quality
Offers a range of video editing features
Supports many video formats
Cons
Only merges video clips from the same source
2. Gihosoft Free Video Cutter
Gihosoft is a free video cutter software designed to support multiple video formats which include AVI, MPEG, MPG, VOB, WMV, 3GP, MOV and MP4 to mention a few. The program is compatible with Windows 2000/XP/8/7/Vista/8.1/10 operating systems. Like TunesKit, Gihosoft allows you to easily crop video clips to your desired length without much ado. The program provides you with a user guide right after launching it making a favorite for many young video editors. You just need to add the media file, set the duration and save the file after the trimming.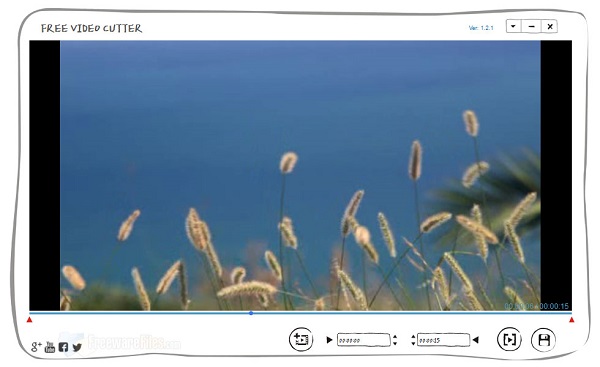 Pros
It supports a variety of video formats
Easy to use
Cons
It only offers basic cutting options
Sometimes the saving and cutting may be slower than usual especially for length video clips
3. OpenShot
OpenShot is a fantastic and awesomely designed video cutter software with no watermark. It is available for Linux, Mac and Windows OSs. It allows users to quickly cut video clips to their desired size as well as animate them. It also supports a whole range of input and output video formats. Besides, this tool has an in-built video effect engine that allows you to adjust video details as well as title editor for your video clip.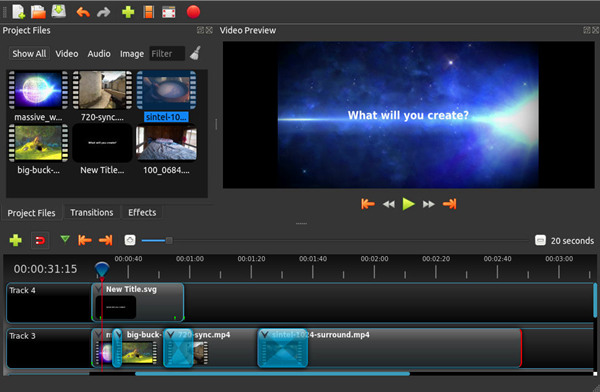 Pros
Inbuilt video player that allows user to watch trimmed video results
Allow a wide range of video formats
It is easy to uses
Cons
Cannot optimize videos for mobiles and other portable devices
4. Pavtube
Pavtube is one of the most popular free video cutter software among other free software. The software is exceptional in that it has no watermarks, no time limitation and it is entirely free on the Internet. In addition to that, the software has inbuilt editing features that help editors adjust the video and audio codec, video resolutions, frames, and bitrates. In essence, the program offers more than just video cutting.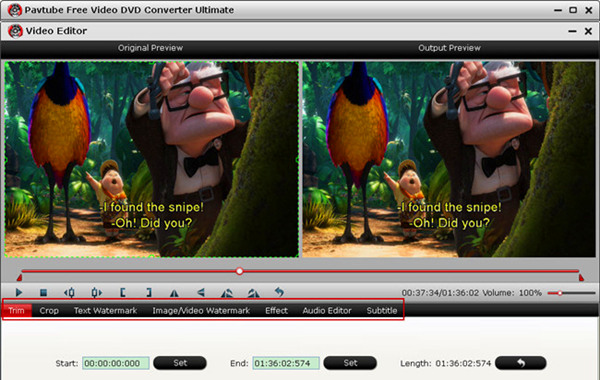 Pros
Supports a wide range of video formats
Outstanding output video quality
Allows for lossless trimming
It is fast in terms of functionality
Cons
Challenging for beginners due to unfamiliar labels and controls
5. Weenysoft
Weenysoft is similar to Pavtube as far as additional video editing abilities are concerned. The program supports a wide of video formats. It is highly compatible with PCs using Windows XP, Vista, 7 and 10 operating systems.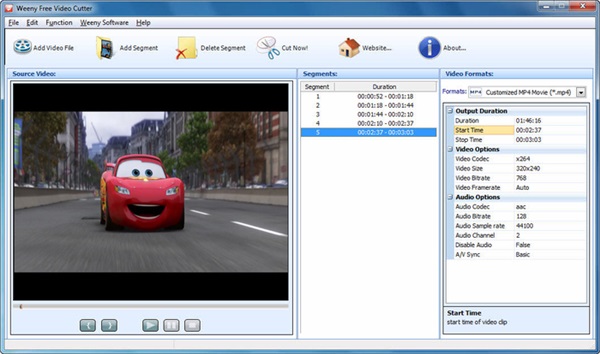 Pros
Supports many file formats
It is free and easy to use
Cons
Video quality maybe comprise during cutting
Timeline is hard to slide and hence difficult to accurately trim a video
6. VSDC Free Video Editor
VSDC Free Video Editor is a professional video cutter software with no watermarks. The program is profoundly known for is it intuitive UI. VSDC is a non-linear video editor and also allows users to apply visual and audio effects to enhance quality if need be. It also has masking abilities (blurring and hiding), which help highlight various parts of the video.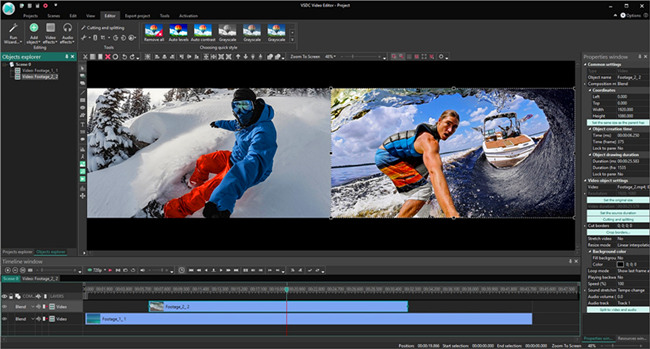 Pros
No automatic video watermark addition
Step by step user guide is provided
Easy to export 4K and HD videos
Cons
Challenging for beginners as it has so many features
Conclusion
Normally, free video cutters have limited abilities. However the above 6 software have most of the features video editing has to offers; no watermarks on cropped clips, a wide range of file support, easy to use among other notable benefits. If you are not ready to make payment for software without watermark, then the above 6 are some of the best options available on the Internet this 2019.

Nick Orin is a review writer, software geek and Mac OS enthusiast. He spends all his free time in searching useful software and gadgets to share with others.