Top 10 Best Video Cutting Software for 2020 [Pros and Cons]
Posted by Nick Orin on Jul 3, 2020 10:21 AM • Category:
Cut Videos
5 mins read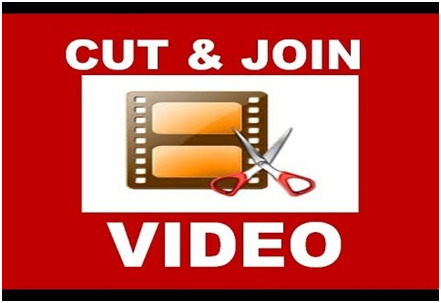 Probably, you keep wondering how YouTubers get to shot some stunning and impeccable videos. Well, it is not that they are so perfect at it; it is just that they use the best video cutting software there is! Video cutting software are designed to help you remove undesirable video parts from an original video clip. The internet furnishes you with an opportunity to realize stunning video for social media and personal use. This article will provide you with well researched and tested 10 best video cutting software in the market today. Get yourself comfortable!
1. TunesKit Video Cutter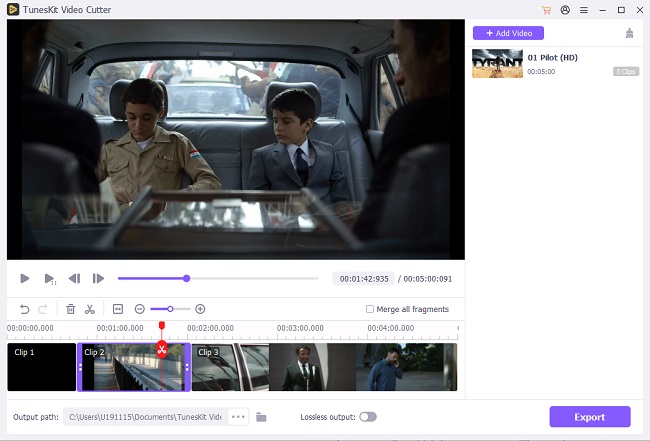 It is undoubtedly the best video cutter and joiner software available on the internet. TunesKit is a multifaceted software with a video cutting tool that supports video trimming for most popular video formats such as FLV, MP3, WMA, M4R, MP4, MPEG, AVI, etc. Besides trimming, it also has video joiner feature that allows you to join cut videos into one video without losing the quality of the original video clip.
Its inbuilt video editor presents user with an opportunity to customize videos for a more personalized touch. It is also possible to convert your video to any desired format. The cutting speed is just remarkable; up to 60X speed.
Pros:
• It is super-fast.
• Supports a lot of video formats.
• 100% quality guaranteed.
• Malware free.
• Easy to use.
Cons:
• It offers Free Version, but can't output to other formats.
2. Joyoshare Media Cutter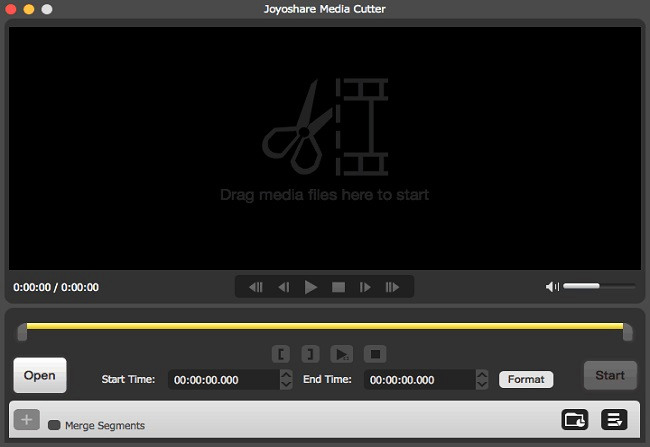 Joyoshare Media Cutter is somewhat one of the best video cutter software available for video editing beginner. It allows one to cut and join any video parts from an original video clip. The program supports a range of video formats including; MP4, MOV, VOB,WMA, WAV, etc. to mention a few. Audio file cutting are also possible on this platform. The program is available for both Mac and Windows users.
Pros:
• Video preview on full screen is possible.
• Malware free.
• Easy to use.
Cons:
• Few editing features.
3. Gihosoft Free Video Cutter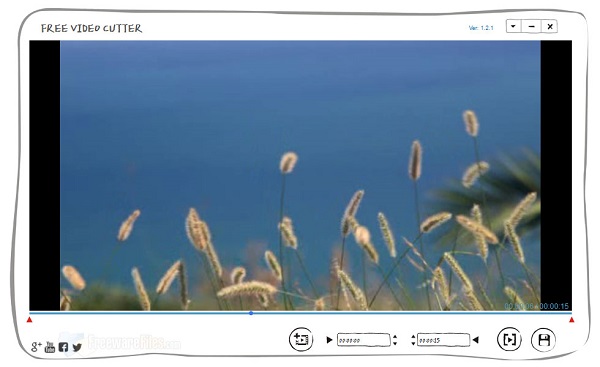 Gihosoft is an excellent free video cutting tool available for both Windows and Mac users. The software has immense layout that makes video cutting and trimming easy. All you need is to import the video file, select the desired time range and then proceed to save the file. It also supports plenty of video formats such as 3GP, MOV, MP4, MPEG, MPG, etc.
Pros:
• Support popular formats.
• Video quality is retained.
Cons:
• Cutting process is relatively slow.
• Ability is limited to video cutting.
4. Movavi Video Editor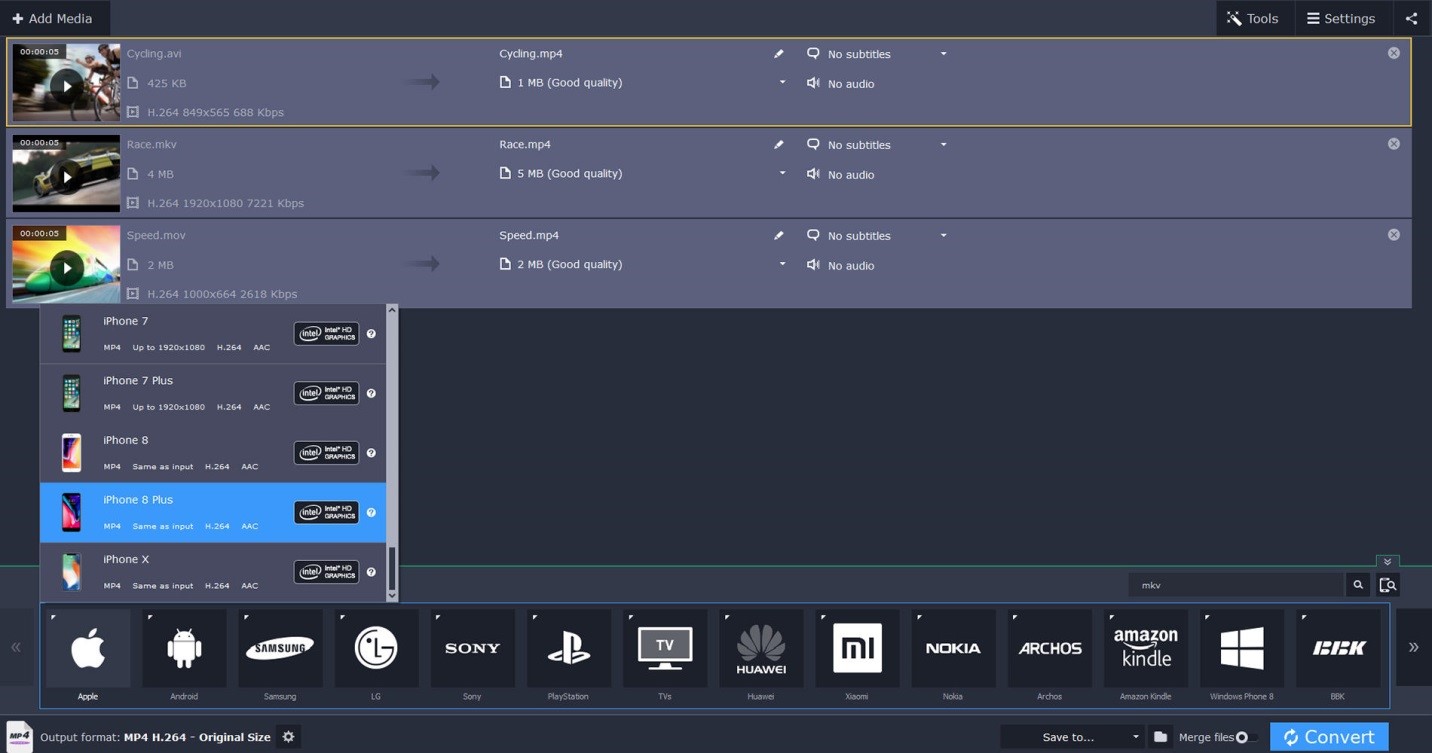 This program offers you an incredible video editing experience which great feature as video cutting, video joining, audio editing,video filtering, to mention a few. All that is required from you is to import and place you video on a timeline from which you can select the unwanted and useful parts of the clip. Using the audio editor it is possible amplify the quality of audio on the particular video. Movavi also supports a variety of popular video/ audio formats.
Pros:
• Easy to use.
• Nice software layout.
• Responsive interface.
Cons:
• No audio meters.
• Wanting import facility.
5. Wondershare Filmora9 Video Editor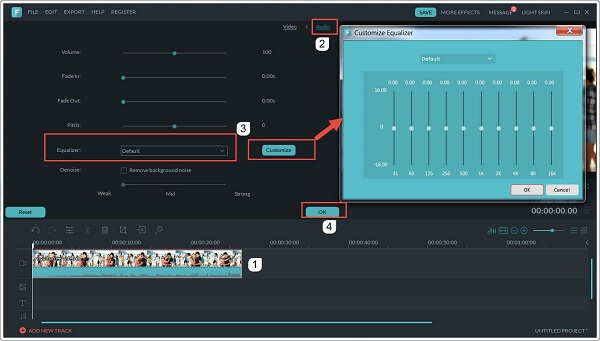 Its intuitive interface makes it one of the best video cutting software for both beginners and enthusiastic video editors. Wondershare has a great video editing tool that allows for video cutting of clips of up to 4K resolution. Apart from cutting, it is also possible to merge different video clips into one clip. The program is rich with over 800+ stunning effects, Video Stabilizer among other cool features to make your video outstanding.
Pros:
• Simple to use.
• 4K support.
• Has a free trial.
Cons:
• Cutter mode allows for only one video at a time.
6. VSDC Video Editor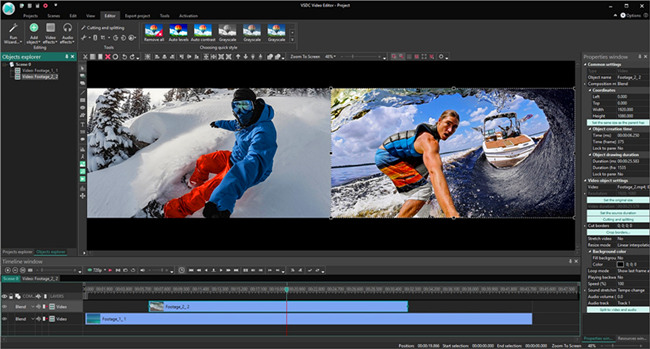 Unlike many other cutting software, VSDC Video Editor stands out as one of the most user friendly video cutting platform especially for beginners. It provides you with a clean interface and hence a smooth video cutting and editing experience. It also has a wide format support including MTS, M2TS, TS, MOD, MP4, M4V, 3GP etc. With its incredible tools such as filters, overlays, transition effects it is possible to realize stunning videos.
Pros:
• Intuitive interface.
• Friendly to beginners.
Cons:
• Technical support is not free.
7. Weeny Soft Video Cutter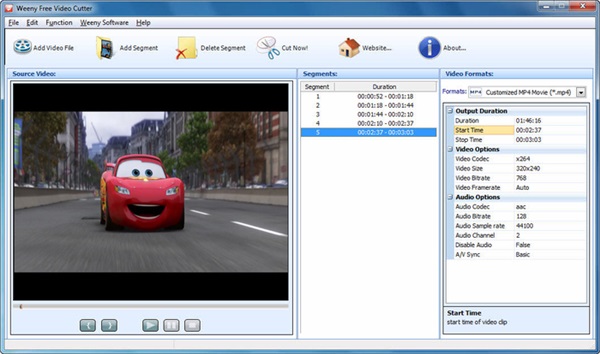 It's a free program used to cut video into smaller or remove unwanted video part on an original video clip. It supports a whole range of video file formats including; 3GP, FLV, MP4,AVI, RM, to mention just a few. Unlike most open-source video cutting software, Weeny furnishes you with an opportunity to fine tune your video using video codec as well as bit and frame rates. However, it is only available for Windows OS users.
Pros:
• Supports lots of file formats.
• It is free.
• Easy to use
Cons:
• Compromised video quality output.
8. VideoPad Video Editor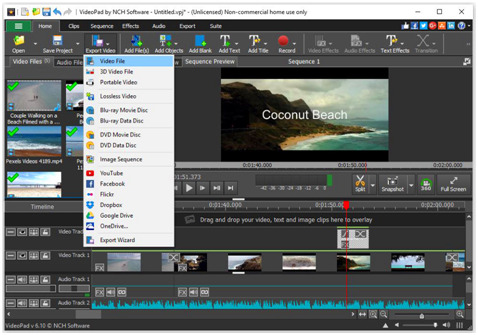 It is distinctively one of the best video cutting software professional video cutting tools in the market. The software comes in two versions i.e. home edition and Master edition. The master edition is an immense premium tool offering some of the video editing abilities such as Fast Editing, over 50 effects & transitions, seamless support for multiple video outputs among others. All you need is to drag and drop to cut undesirable video part from your original clip.
Pros:
• Available for Windows and Mac users.
• Easy to learn and use.
• Extensive video output formats.
Cons:
• Lacks some advanced features especially the free version.
9. Video Edit Master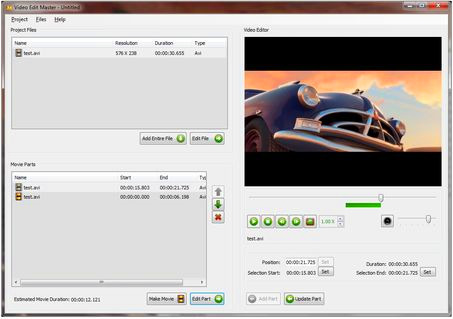 Video Edit Master is a highly rate and probably one of the few best video cutter and joiner software available for you for free. The program is fairly easy to use when cutting, trimming and joining video files. Additionally, it has some basic video editing feature that will get things done for you. However, it only supports AVI and MPEG video files. Quality is relatively good.
Pros:
• Simple to use.
• Program runs perfectly.
Cons:
• Only supports AVI and MPEG files.
• No extensions or converters.
10. MediaFreeware Free Video Cutter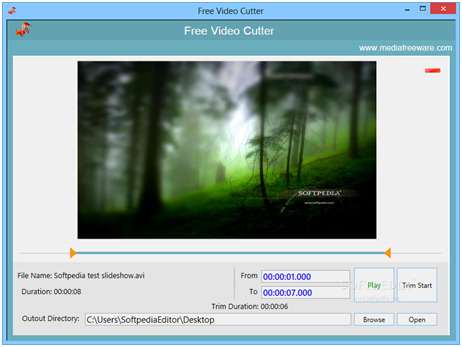 Here is another freeware program designed to facilitate accurate and easy video cutting process. To cut a video, all you need to do is import your file and set slider bar on the part you want to cut then chose the output format you desire and finally save the clip. The software allows for file formats such as MOV, MP4, AVI, among others. The cutting process is reasonably fast
Pros:
• Interface is simple.
• Has a preview option.
Cons:
• Few editing features.
Conclusion
The above list provides with the best video cutter and joiner software with an account of their different feature and abilities. Your choice should be motivated by your needs; what do you want to achieve with software? Feel free to test the out!