New Guide: How to Remove Device Management on School iPad?
Updated by Brian Davis on Jun 27, 2023 4:30 PM • Category:
Unlock iOS
5 mins read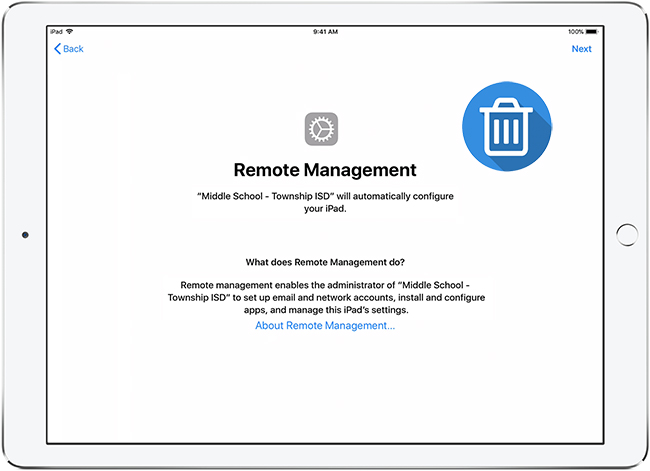 Nowadays, many schools offer iPads to teachers and students for work and study. This can not only improve the teaching and learning process, but also provide an edge of technology. In order to protect the school file and restrict the use of students, school administrators may set Mobile Device Management on school iPad, which is not convenient for users to do various things they want.
Then, how to remove device management on school iPad? If you have the same question, you are suggested to read through this page and find the answer.
Part 1: Something About Device Management on School iPad
1. What Is Device Management on School iPad?
Device management on school iPad is generally set by school administrators to control the users' devices remotely. There is no doubt that MDM can protect the files and confidential information of school. However, it's a hassle for users to use their devices with a lot of limitations on notifications, network connections, file sharing, USB connections, etc. Users can't get rid of device management even by resetting their devices.
2. How Does Device Management Work on School iPad?
School administrators can set an MDM profile using the special feature of Apple devices to manage iPads and iPhones. It's up to administrators which limitation they want to set on the iPad. Once the profile is set, the device will be under control remotely. The profile is often controlled by the IT department of the school, which is hard for users to remove without entering the login information.
3. Potential Risks of Device Management on School iPad
MDM on school iPad can restrict users from doing various kinds of things, making them unable to use the devices at liberty. Besides, as administrators can access the controlled devices remotely without the users' permission, their privacy may be threatened.
Part 2: How to Delete Device Management on School iPad
Tip 1: Removing MDM by Asking for Help from the School IT Department
As it's not convenient to remove device management from your iPad without entering the credentials, the most direct way for you is to contact the IT department of the school that manages your iPad if you have a legitimate reason. With the help of school IT administrators who have full access to manage the MDM system, you can remove the profile within several minutes without losing your data.
What you need to do is to explain what problem you are encountering due to the MDM restriction, and why you need to remove it. If they agree to remove the device management, your iPad will be free from restrictions, and you don't need to worry about how to delete a device management on iPad anymore. However, if they don't agree, or you can't contact the IT department, you might try other methods below to help you.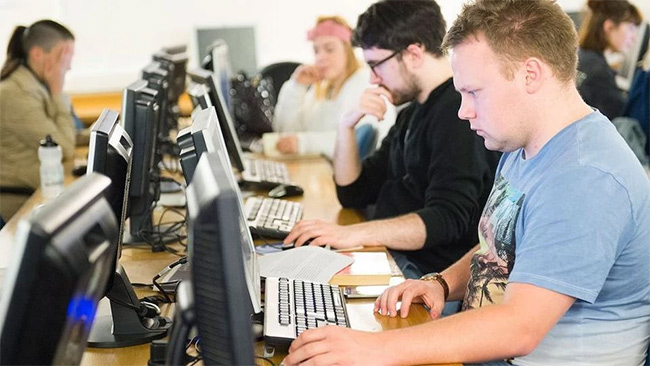 Tip 2: Delete Device Management by Jailbreaking Your School iPad
The second method for how to delete device management on school iPad without password is to jailbreak your school iPad. Nevertheless, you need to be aware that jailbreaking your devices will make it vulnerable to resist potential risks, like virus attack, hidden bugs, and system issues. If you don't mind this risk, you can take the steps in the following to remove device management from school iPad.
Step 1. Download and launch Checkra1n software on your PC.
Step 2. Put your school iPad into DFU mode according to the on-screen instructions. After that, use iProxy and expose the SSH port on your school iPad via USB.
Step 3. Run "cd../../" to access the root directory of your school iPad.
Step 4. Run "cd /private/var/containers/Shared/SystemGroup/", and you can find the folder that your school MDM files are placed in.
Step 5. Then, you need to execute the command "rm-rf systemgroup.com.apple.configurationprofiles/", and the device management will be deleted after a while.
Tip 3: Use TunesKit iPhone Unlocker to Remove Device Management on School iPad
Don't want to take risks to remove device management with complex steps? You are suggested to try our most recommended effective third-party tool – TunesKit iPhone Unlocker. Compared with the second method, TunesKit is a professional software for iPhone/iPad/iPod unlocking that is 100% safe with simple steps. With the help of TunesKit iPhone Unlocker, you can bypass iPad MDM, and remove MDM from iPhone easily and instantly by yourself, making you free from the hassle of being limited.
What's more, this software can also be conducive if you are locked out of your iOS devices by screentime passcode, or you forgot your Apple ID to sign in the Apple account. No matter which scenario you are in, you can get into your iPhone/iPad/iPod touch with TunesKit iPhone Unlocker within several clicks.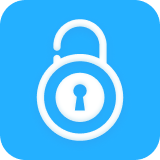 Why Choose TunesKit iPhone Unlocker?
Fully compatible with most iOS device models
Delete device management on school iPad easily
Unlock iPhone/iPad/iPod touch with simple steps
Supports the latest iOS version including iOS 16
Try It Free
600,000+ Downloads
Try It Free
600,000+ Downloads
Now, let's take a look at how to remove device management from school iPad with TunesKit iPhone Unlocker.
Step 1. To start with, download TunesKit iPhone Unlocker from the official website. Then, make your school iPad connected to the computer, and click on the Remove MDM option to proceed.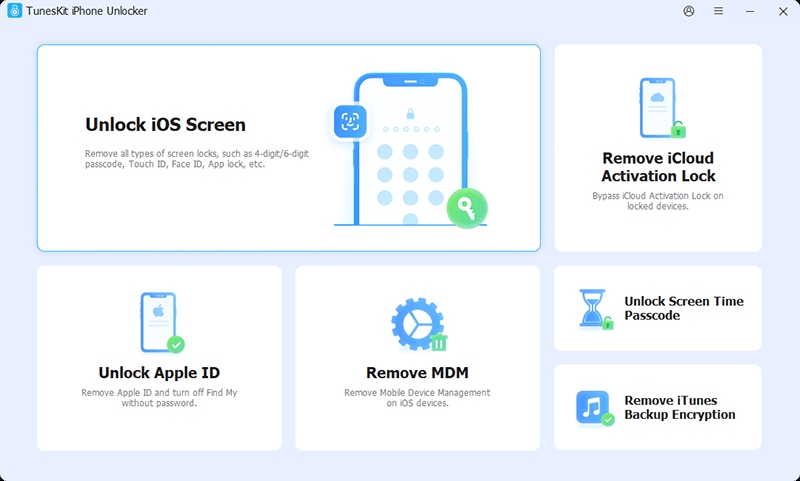 Step 2. On the next interface, tap on the Start option to allow TunesKit to bypass device management from the school iPad.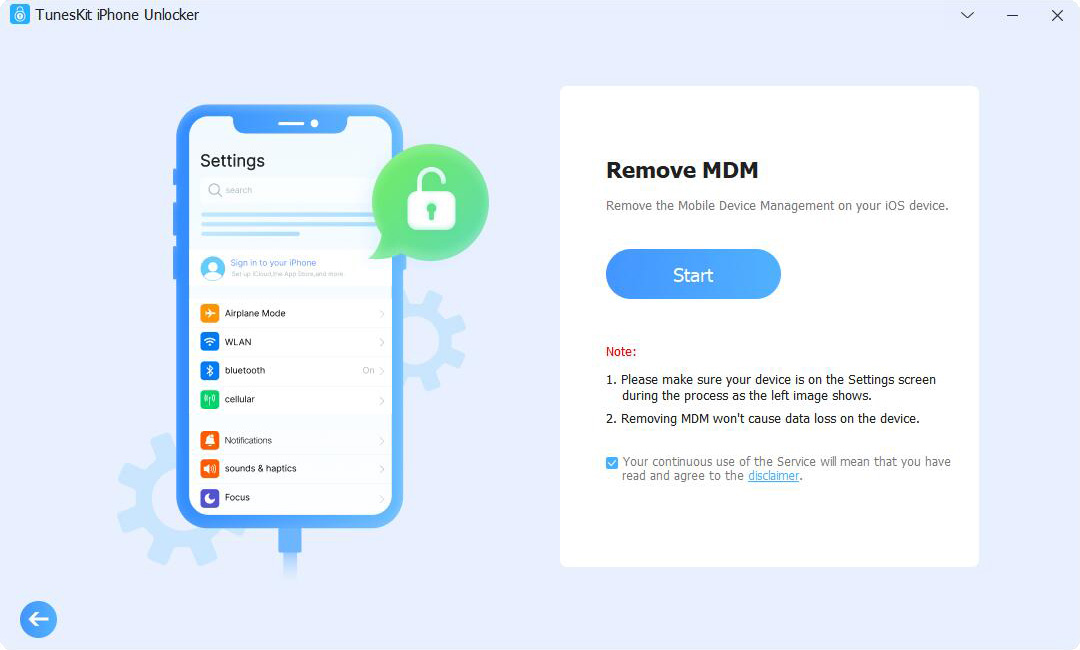 Part 3: Conclusion
In this post, we have told you some knowledge about device management on school iPad, and introduced some viable methods for you to deal with the problem of how to delete device management on school iPad. From my perspective, compared to other two methods, using TunesKit iPhone Unlocker is the most convenient for you with fewer and easier steps. You can download it from the button beneath and give it a try.