How to Reset Your Apple ID Password? Get the Finest Solutions Here
Updated by Brian Davis on Aug 24, 2022 5:00 PM • Category:
Unlock iOS
8 mins read
An "Apple ID" is required when using Apple devices or Apple services. In essence, Apple ID is your Apple account that allows you to log into iCloud, make purchases, get support, track lost items, and more. Every Apple device requires an Apple ID to keep everything synchronized and authenticate your identity. All Apple devices require an Apple ID to be set up.
However, there are times when you forgot Apple ID password or they are compromised. For your own security and peace of mind, you should switch it now. No matter whether you can't remember Apple ID password or just need to change it for some reasons, just keep your eyes feast on below you'll know how to reset Apple ID password in 7 different ways.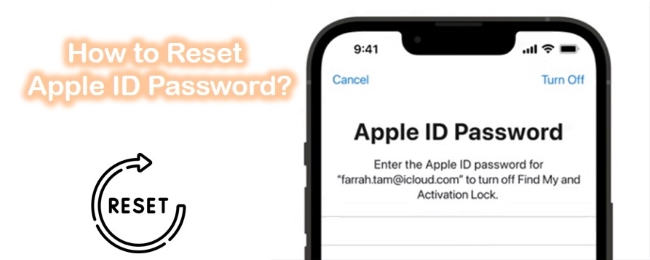 Part 1. If You've Enabled Two-Factor Authentication
The two-factor authentication (2FA) restricts access to your account to trusted devices and the web. An iPhone, iPad, or iPod touch, running in iOS 9 or later, or a Mac running OS X El Capitan can be the trusted devices. A six-digit verification code will be sent to your phone number when you sign in to a new device for the first time. This code confirms that you are trusting this new device.
Way 1. How to Reset Your Apple ID Passcode on Your iPhone, iPad
If you still remember the Apple ID passcode, the first way we recommend to you is to sign in to your Apple ID to change your Apple ID password via your Apple device. This method, however, requires a passcode set up on your Apple device (or a password set up on your Mac). Make sure you have iOS 10 or later installed on your device before continuing.
Note: Again, this method only works if you remember your password. Instead, if you forgot Apple ID password, you can choose other methods we listed below to reset it.
Step 1. Head to iPhone Settings.
Step 2. Tap your name → Password & Security → Change Password.
Step 3. The onscreen instructions will guide you through the process of resetting your password.
Step 4. Please enter your passcode if necessary. Once you have entered a new password, you will need to confirm it by typing it again.
Step 5. On the right corner of your phone, tap on Change.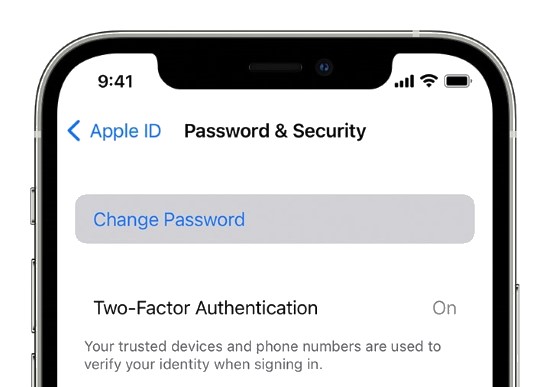 Way 2. Use a Trusted Mac to Reset When You Can't Remember Apple ID Password
A trusted Mac can also be used to reset your Apple ID. Here are the steps to follow:
Step 1. In macOS Catalina or later, choose the Apple menu → then go to System Preferences → hit on Apple ID. For the earlier versions of macOS, go to System Preferences → iCloud, click on the Account Details, and click Security.
Step 2. Now, click on the Password & Security option, then click on Change Password. A password may be required for an administrator's account, so enter it and click OK.
Step 3. Your new password needs to be entered in the dialog box that appears. You will need to enter it again in the field labeled Verify. After that, click Change. You will be prompted to enter the new password when you next use your other devices.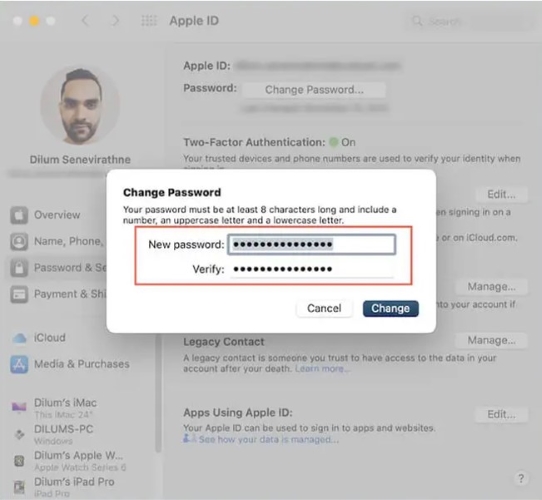 Way 3. Use Apple Support App to Reset When You Can't Remember Apple ID Passcode
Apple Support allows you to reset your Apple ID password on another device by using a friend or family member's iDevices.
Step 1. The Apple Support app must be downloaded first.
Step 2. You should see Passwords & Security under Topic.
Step 3. Tap on Reset Apple ID password → Get Started → A different Apple ID orderly.
Step 4. You need to enter the Apple ID for which you want to reset the password. Click on the Next option, then follow the instructions until you receive a confirmation message.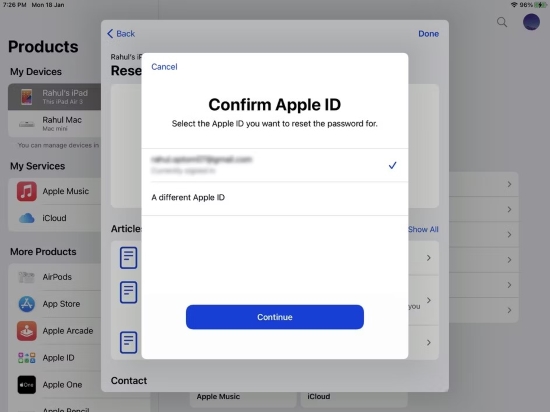 Note: When you can't download the Apple Support app for an iOS device running iOS 9 to iOS 12, try using the Find My iPhone app.
Part 2. If You Use Two-Step Verification
There was a two-step verification option before 2FA was introduced by Apple. This is done by sending a short numeric code via SMS to other devices with the Find My iPhone feature in iOS. These codes could not be received by Macs. The two-step verification feature is available if your device runs iOS 9 or OS X El Capitan.
Way 1. How to Reset Your Apple Account Password on the iForgot Website When You Forgot Apple ID Passcode
A web browser can be used if you don't have a trusted device to reset your password - but the process may take some time. You will be redirected to a trusted device whenever possible when you use your web browser. Resetting your password may be easier and faster if you have access to one of your trusted devices soon. Here's what to be done:
Step 1. Visit Apple's iForgot website. Click Continue after entering your Apple ID.
Step 2. On the main screen, the phone number associated with an Apple ID is displayed by Apple. (There are no numbers shown, only the last two digits are visible.) Click Continue and enter the phone number associated with your Apple ID.
Step 3. You will see a dialog box on your trusted devices with a 2FA login. The website also displays a list of your Apple devices. When the Reset Password message appears, click Allow.
Step 4. Click Continue after entering your device passcode or macOS admin password. Replace your current password with your new one, re-enter it in the Verify field, and click Next, followed by Change. Password changes have been made to your account. Re-enter it in multiple places if necessary.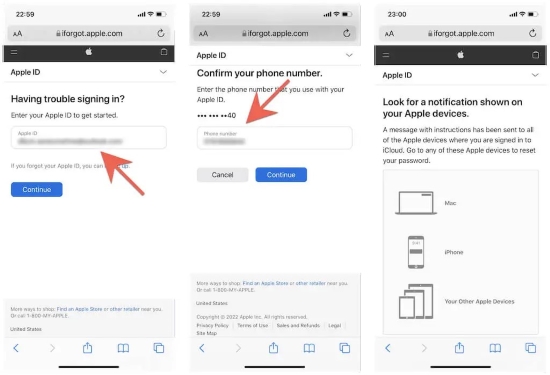 Way 2. Use the Top-Notch Tool to Reset Apple ID Password—TunesKit iPhone Unlocker [Hot]
Resetting your Apple ID password is not a big deal. Many users have experienced this problem. When none of the above problem-solving techniques work for you or are successful, don't start pulling your hair out. Nothing to worry about and your device shouldn't be thrown away either. In order to simplify this process, our professional technicians have developed software that enables you to easily reset your Apple ID password even when you forgot it.
TunesKit iPhone Unlocker is highly recommended in this situation. This app searches the device's root folder and locates the Apple ID password. After deleting the Apple ID password-protected files, these files become blank. In my experience, it is the quickest and most efficient method of removing Apple ID passwords. Moreover, the program can reset any password for your iDevice so that you can regain access to your device quickly, regardless of the complexity of your encryption password. It can be used to fix Apple ID password not working, factory reset iPhone without Apple ID password and unlock iPhone without Apple ID, etc.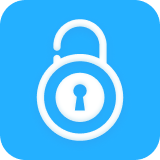 Key Features of TunesKit iPhone Unlocker
Easily reset Apple ID password
Fully compatible with most iOS device models
Available on the latest iOS version including 15
Unlock iPhone/iPad/iPod touch with ease
Easy-to-use feature and user-friendly interface
Try It Free
600,000+ Downloads
Try It Free
600,000+ Downloads
Now, taking a closer look at the steps to reset Apple ID password with TunesKit iPhone Unlocker.
Step 1

Installation and Connection

Download and install TunesKit iPhone Unlocker first. Now, plug your device into your computer. Launch the program, and you will see several functional panels on the screen. In this case, simply choose the Unlock Apple ID option.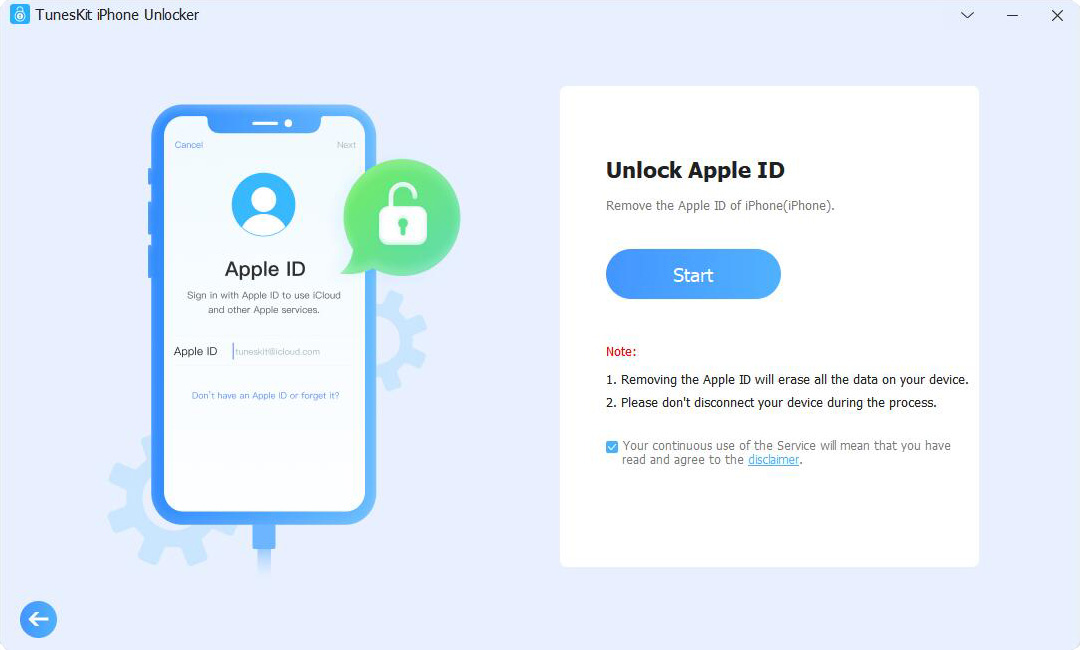 Step 2

Check Your Phone Settings

If the Find My iPhone feature is turned on, you must ensure that the passcode is set up on your device and that two-factor authentication is switched on. If your device's Find My iPhone feature is deactivated, you can move forward to the next step and immediately click the "Start" button directly.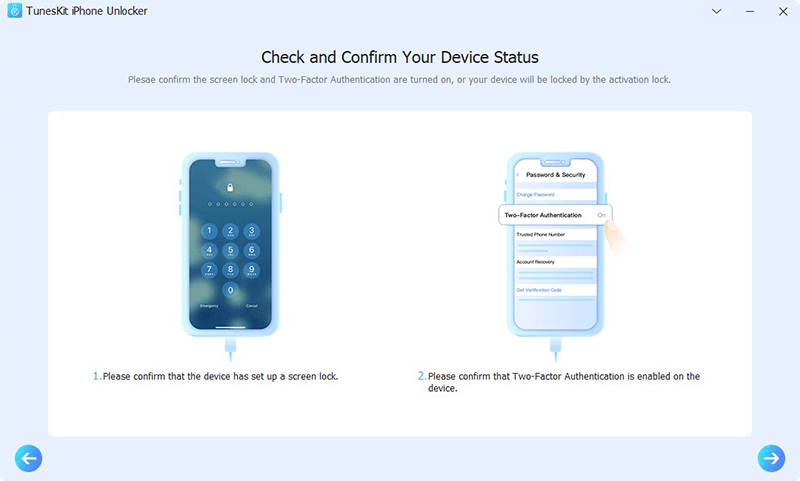 Step 3

Reset Apple ID Password

In this step, please check your device information carefully and you should download the matched firmware package. TunesKit iPhone Unlocker will begin downloading the compatible firmware and resetting the Apple ID.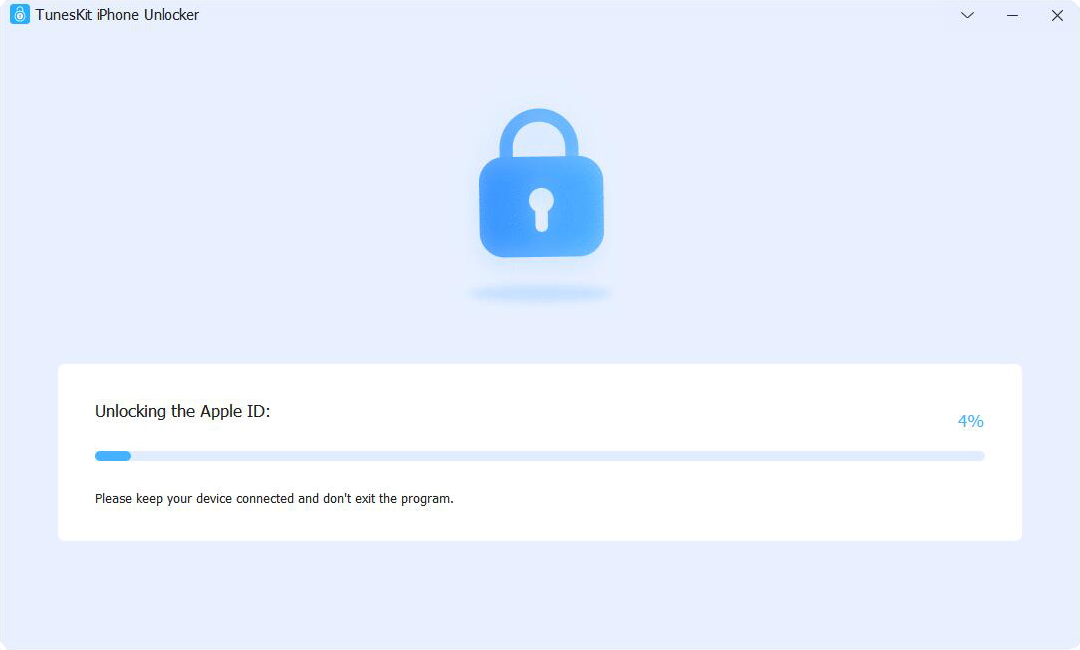 Part 3. Add Recovery Information for the Future
If you are having trouble signing in or resetting your Apple ID password, account recovery is your last hope. These are the recovery options offered by recovery:
Recovery Keys
Since Apple switched to 2FA, most users are no longer able to recover their recovery keys (except for legacy two-step verification accounts that have been upgraded to 2FA). Nevertheless, iOS 14 introduced recovery keys again. If you want to reset the password, you must have your recovery key and any trusted device at your disposal.
Recovery Contacts
If you get locked out of your Apple account, you can regain access to it with the help of your families and friends. A validation code can be received from these contacts and provided to you. You can go to Settings to add a recovery contact on your iPhone or iPad. Simply open the Settings app → tap on [Your Name] → Password & Security → Account Recovery → Add Recovery Contact.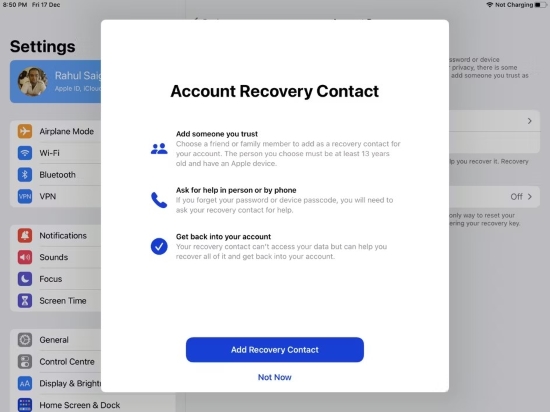 Part 4. FAQs about Reset Apple ID Password
Q1. If I forgot my Apple ID password, how can I find it?
As we said before, you can use a trusted Mac, an Apple Support app, an iForgot website, or a third-party tool to reset your phone password. We highly recommend you to use TunesKit iPhone Unlocker as it does not require any computer knowledge to use and has a high success rate.
Q2. What causes Apple password reset to take 3 days?
In most cases, if you can log in using your password, the automated password recovery is canceled. To provide greater security, Apple now uses an automated system that takes 3 days.
Q3. If you want to reset your Apple ID password, how long does it take?
Your Apple Account can be recovered within hours, days, or even weeks depending on the severity of the situation. The purpose of this is to ensure that your account is isolated from people who might try to compromise it.
Part 5. Wrap up
Forgetting your Apple ID password can be extremely frustrating when trying to access the iDevice service. Luckily, we believe you've known how to reset Apple ID password after going through the methods we listed above. All you need is to follow the steps above carefully. By the way, to save time, we highly recommend TunesKit iPhone Unlocker as your top choice. Only when you use this software, you will feel how convenient and powerful it is. Hope this guide helps you.