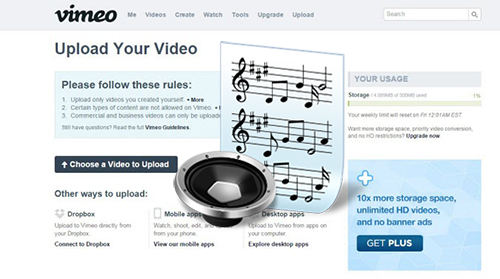 Gone are the days when you had to purchase CDs and audio tracks to listen to your favorite hit song. Today, you can easily extract your preferred audio from various video applications such as the Vimeo video app. All you need to do is have the Vimeo application on your PC or mobile gadget and then use a convenient tool to download that audio. While there are numerous Vimeo downloaders in the market today, you only want to settle on nothing but the best. Hence a review of top five Vimeo MP3 downloaders are listed here for your reference.
1. TunesKit Audio Capture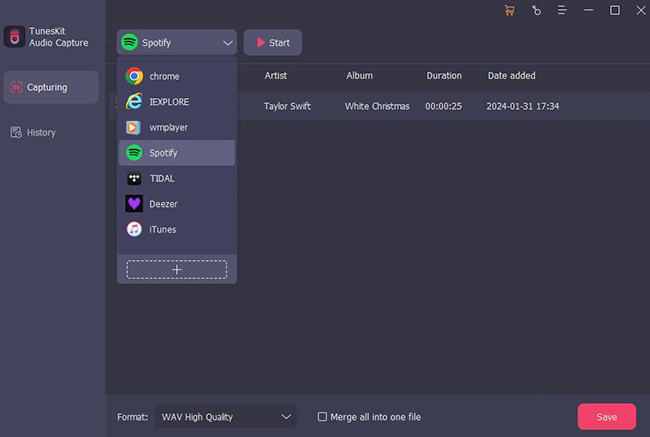 TunesKit Audio Capture ranks the first among the best Vimeo audio downloaders in the market. It dominating features include the production of high-quality audio sound from the source, including the live streams. You do not have to worry about downloading multiple tracks simultaneously when you have TunesKit Audio Capture. The reason is that this software not only allows the simultaneous download of numerous tracks, but also supports independent saving of these multiple downloaded tracks without interfering with their quality. At times, you want the freedom to save audio according to your liking and not as per the site, right? Well, you get to enjoy this freedom before you can export your music to your preferred location only with the TunesKit Audio Capture software.
Pros:
High-quality music
Allows simultaneous audio download without quality interference
Supports tag edit before exportation to the preferred destination
Supports a variety of formats
Cons:
The software is not entirely free as some actions do not become enjoyed unless you pay
2. Free Music and Video Downloader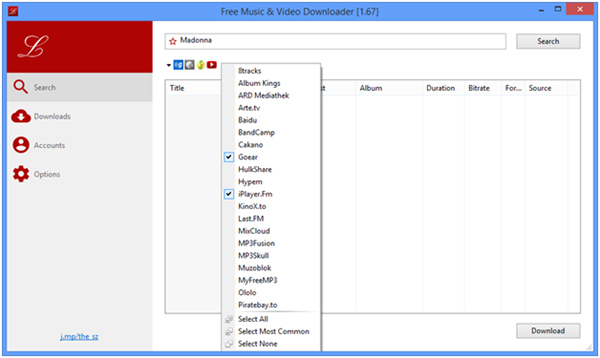 When it comes to downloading audio from video websites, you do not want anything that will be harsh on your pocket. If you agree with this statement, then, Free Music and Video Downloader from SnapFiles is what you need. You will love the fact that it has great search optimization, which eases your selection of songs you need downloaded. Particularly, it does not accept only the song titles, but you can search for the needed audio using the name of the artist in case you can't remember the name of the song. Also, there are no advertisements which make your experience even greater while using this Vimeo MP3 downloader. The reason is that various advertisement pop-ups can become such a mood-killer during the download process.
Pros:
It is free and no advertisements
Preview option provided
Supports numerous sites besides Vimeo
Excellent and fast music search
Cons:
The interface is not that great
Search results are unfiltered
Lacks album downloads
3. 4k Video Downloader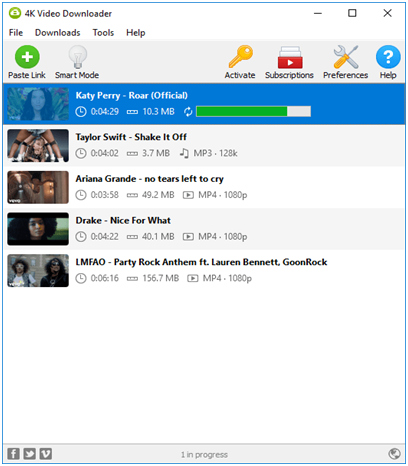 This is another Vimeo audio downloader. Not only is it highly customized and powerful, but it is equally easy to use. It functions through pasting any Vimeo URL, selecting keep the audio, and choosing your preferred output format, location, and quality before clicking the extract button. You will love the fact that it offers a variety of great formats, including the MP4, MKV, M4A, 3GP, MP3, and OGG. In case you want the video downloaded, from the name you can tell that the software allows Vimeo video downloads too.
Pros:
Supports downloads of both audio and videos
Allows the download of entire Vimeo playlist/LI>
Has a functional free version
Excellent output quality/LI>
No expertise needed for its operation
Supports a variety of formats/LI>
Works through proxy
Cons:
It is quite demanding for PC performance
Full functionality is only limited to the paid subscribers
4. Apowersoft Audio Recorder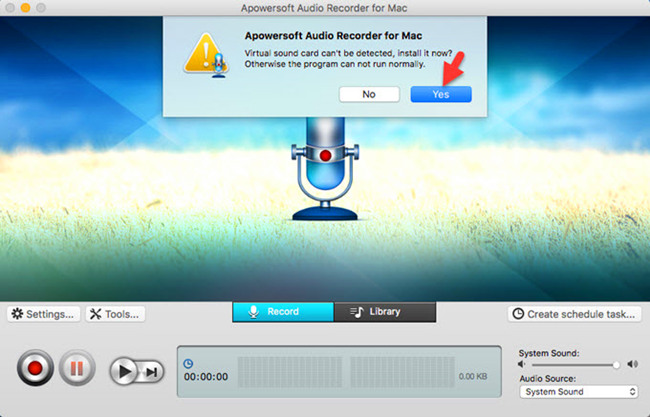 Perhaps, this Vimeo to MP3 downloader is just what you have been looking for in the market. Apart from offering you your desired audio quality, it also allows you to edit the audio using free audio editing tools. The editing tools are not the only free feature that you enjoy because you can freely use the software the first time and gauge the quality. If the CD ripper and audio converter feature do not excite you, you are likely to become excited by its inbuilt radio offering more than 35 music genres thus you can come up with your music library faster than normal.
Pros:
Included embedded player
Supports several audio formats including WAV, OGG, AAC, MP3, FLAC
Comprises a free trial version
Allows users to keep ID3 tags
Cons:
Does not support batch conversion hence cannot download multiple tracks simultaneously
Restrictive to 128kbps recordings
5. Wondershare Streaming Audio Recorder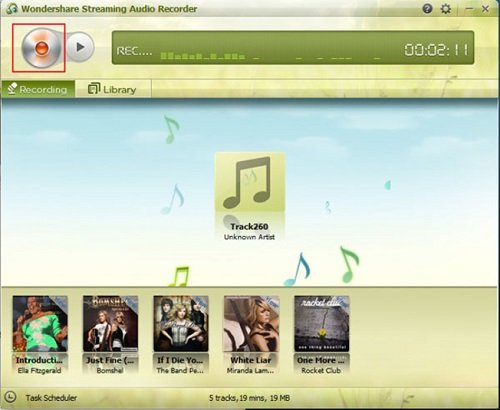 The last download Vimeo MP3 software on our list today is the Wondershare Streaming Audio Recorder. Therefore, if none of the above options have excited you, this should play the magic. From the name, it is easy to tell that the software is designed in a way that allows users to extract mp3 audios from Vimeo live streams, which are a plus. While it allows automatic downloads or recording, you need first to ensure that you have completed the setting process. The reason is that the automatic feature becomes functional once the setting has become done. Also, there are no legal issues associated with this software; hence, you can enjoy using it without any fears.
Pros:
Automatic recording
Supports live streams
Convenient for both MAC and Windows
Has a free option
Capable of deleting advertisements automatically during the download process
Excellent quality output
Cons:
The free option is limited
May require the installation of a virtual soundtrack
Conclusion
Most if not all of this Vimeo MP3 downloader will not function or become installed in the absence of an internet connection. Therefore, you need to ensure that you are within reach of a stable internet connection, especially while downloading your preferred application. Additionally, you can try all these options, but for the sake of being cautious about the storage space on your device, it is essential only to pick the video downloader that works best for you. It is also normal for one downloader to work best for you and not for the other. Therefore, knowing the option that works best for your device is a key factor.

Nick Orin is a review writer, software geek and Mac OS enthusiast. He spends all his free time in searching useful software and gadgets to share with others.