How to Convert and Download Audiobook from Scribd with Scribd Audiobook Downloader
Updated by Adam Gorden on Jul 29, 2022 6:00 PM • Category:
Record Audio
6 mins read

Scribd is an American online e-book and audiobooks provider that holds millions of books for its subscribers to enjoy. Unlike many other platforms that only provide content for the paid-for users, Scribd provides a free trial for new users, but it doesn't allow downloading audiobooks to the computer no matter whether you pay for it or not.
Fortunately, we have found the best Scribd audiobooks downloader, which allows you to record and download audiobooks from Scribd to the computer. Now continue reading and learn how to download audiobooks from Scribd.
Part 1. Download Audiobook from Scribd: What You Need to Know
1. Scribd Free Trial (30 days)
For now, Scribd offers the same 30-day free trial as most of its competitors. The 30-day free trial enjoys the same content as the paid plan, so you have unlimited access to all audio books, e-books, magazines and sheet music.
Onething you need to be aware is that Scribd requires you to sign up for a free trial with your credit or debit card. Don't worry that you'll be charged, this is in order to continue your listening service without interruption after the free 1-month trial ends.
2. Scribd Subscription Plans
"Paying before listening" is a common business mode for audiobook services. Compared with other giants of this sector, for example, Audible, charges $14.99 per month with limited books, and Kindle ($9.99/month), the subscription fee of Scribd is reasonable enough.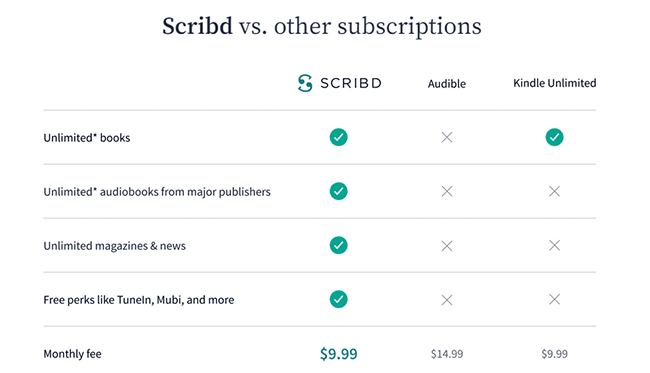 3. Supported Regions and Platforms
Scribd is available worldwide, and it now supports a wide range of multimedia devices, including Windows, macOS, Android, iOS, iPad, Fire tablet, and more. Unfortunately, e-ink readers like the Kindle Paperwhite or Nook Simple Touch are not supported.
4. Scribd Membership Cancel
To cancel your subscription, you need to go to Sribd on your desktop. Once logged in, go to your Account Settings page, where you will see a button saying End my membership. Just go ahead and confirm to stop paying, then you'll receive an email noticing that your Scribd subscription has been cancelled.
Obviously, if you cancel your membership, you won't be able to keep the audiobooks you've downloaded. That's why we're here showing some possible ways to help you download scribd audiobooks to computer.
Part 2. How to Download and convert Scribd Audiobook to MP3
After getting familiar with the subscription plan of Scribd, you must desire to figure out how to download audiobooks from Scribd for offline listening? The answer is TunesKit Scribd Capture.
TunesKit Scribd audiobook downloader is able to capture Scribd audiobook and other audios from different sources and stored them into MP3 and other formats, including FLAC, M4A, M4B, WAV and AAC. Equipped with a built-in editing tool, which can cut the unwanted segments of the Scribd audiobook downloading and edit the ID3 tags.

Key Features of TunesKit Scribd Audiobook Downloader:
Record and download audiobooks from Scribd to MP3
Preserve the original audio quality of the Scribd audio
Support simultaneous multi-track recording, trimming and merging
6 different formats (MP3, FLAC, M4A, M4B, WAV and AAC) are available
Try It Free
600,000+ Downloads
Try It Free
600,000+ Downloads
How to Record and Download Scribd Audiobooks to Computer
You might have guessed how to download Scribd audiobooks without a subscription. That's right, we are going to record the live audiobooks with TunesKit Scribd Audiobook Downloader. Since the recording has the same quality as the original audio, the recording is somewhat equal to download audiobook from Scribd. You are free to do other things on your computer, because TunesKit Scribd Capture focuses on recording only one audiobook from Scribd.
Step 1Launch TunesKit Scribd Capture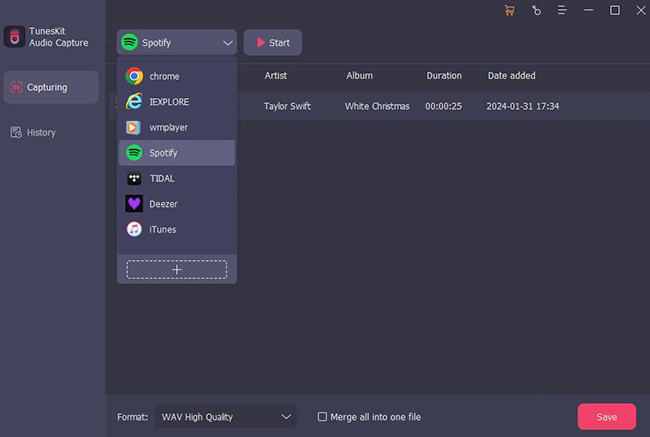 Launch the TunesKit program, and you will be able to see its main interface where the list of target programs in the window. Explorers like, Chrome, Safari and IE Explorer/Microsoft Edge, will be automatically added to the list as shown in the image. But to use other explorers to download Scribd audiobooks, you need to drag and drop the explorer on TunesKit Scribd to add the explorer to the list.
Step 2Configure Scribd Audiobook Output to MP3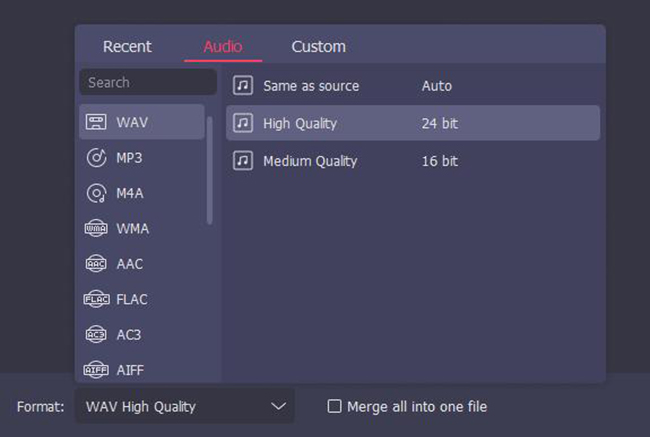 Before recording begins, some preparations must be made. The first thing is to manage the output configuration. Click the Format icon at the right bottom to adjust Scribd audiobook recordings output format to MP3, and others like sample rate, codec, etc. For users who are not familiar with all the musical terms, the Preset drop-down menu can help you choose the quality of the recording at ease. To save the recording tracks in specific folder, just go back to the main interface and open the Preferences menu at the upper right corner.
Step 3

Start to Record and Download Audiobook from Scribd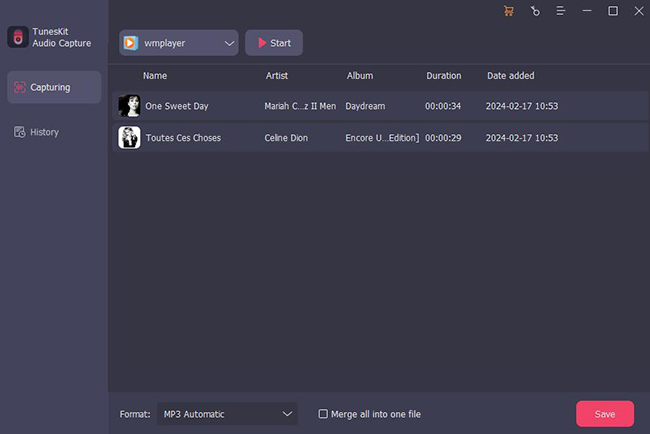 Select the browser with which you want to open Scribd, and TunesKit Scribd Capture will open it for you (note that: if you have already launched this browser, this newly opened window will replace the previous one). Then play audiobooks of Scribd in the browser, and the recording process will start in a few seconds. You are free to tune down the volume of the browser and do other things, the recording will not be affected.
If you want to record multiple tracks at the same time, you can play these tracks simultaneously, and each of them will be recorded as an individual track. After finish recording what you want, press the Stop button to end the recording process on Scribd audiobooks.
Step 4

Trim Recorded Scribd Audiobooks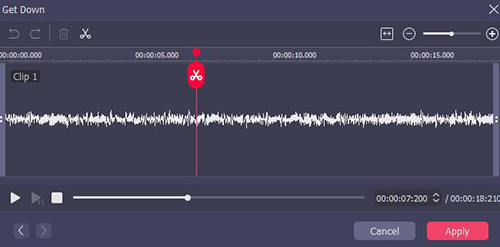 When you have finished recording, you can click the Edit button at the rear of each track to open the trim window. You can cut one recording into multiple segments or merge all recordings and clips into one file. This is to eliminate ignored advertisements or other interruptions. In addition, you can rename the tracks or edit the ID3 tags of the music, including title, artist, album, etc.
After all is done, tap the Save button to store the tracks in local storage.
Part 3. How to Record and Download Scribd Audiobooks for Free
The freeware we are going to use is the famous Audacity. Equipped with many astonishing features, Audacity enjoys a high reputation among music lovers. It is able to record sound from both the microphone and the speakers of the computer. Therefore, it can be used to record Scribd audiobooks for free.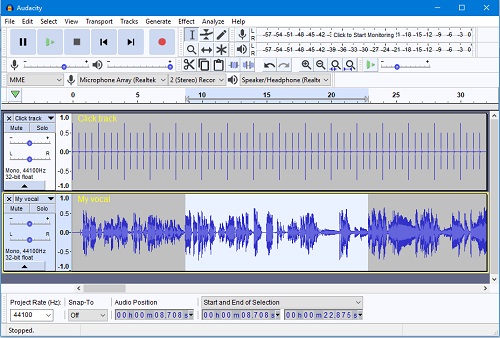 Step 1: Install and open Audacity on your computer.
Step 2: Open the audio drop-down host menu. It's near the upper-left side of the Audacity interface and usually has MME as the default selection. Select Windows WASAPI in the menu, which sets Audacity to record audiobook on Scribd from the browser on the computer.
Step 3: Open the audio input menu, which is next to the right of the Windows WASAPI box. Choose Speakers (loopback), which ensures that Audacity will capture the audiobook form Scribd without recording sound from the microphone. If the audiobooks are playing through headphones, you should click Headphones (loopback) here instead.
Step 4: Tap on the Record button and play the Scribe audiobooks you want to download. Be careful not to play other audios on the computer, or the downloaded audiobooks will mix up with the noises.
Step 5: When it finishes, click on the Stop button, and hit File > Save as MP3 to export the recorded Scribd audiobook.
Part 4. How to Downlaod Scribd Audiobook on Phone
If you prefer to listen to Scribd audiobook on the mobile, you can also directly install the Scribd app from the app store and download Scribd audiobooks to your phone. Here are steps below: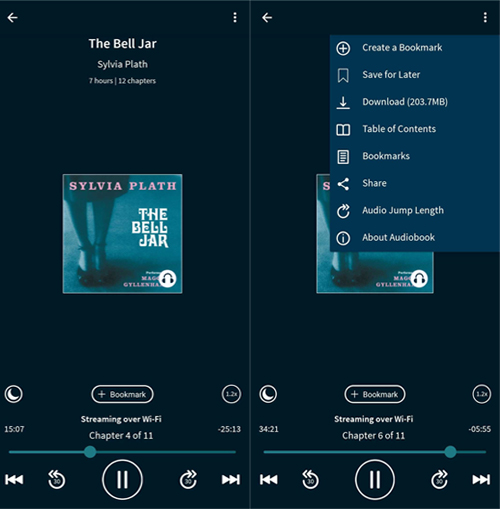 Step 1: Go to Google Store or Apple Store to install Scribd app to your phone.
Step 2: Log into your paid accout, find your favorite audiobook by entering the title into the search bar.
Step 3: Click on the target audiobook, hit the three dots icon on the upper right, and select Downlaod. After that, you can get the downloaded Scribd audiobook in Library.
Part 5. Conclusion
With the above three Scribd audiobook downloaders, all can successfully help you download audiobooks from Scribd. TunesKit Audio Capture offers better efficiency and convenience, but you need to pay a small amount of money, while Audacity is completely free, but not as easy to use. And the Scribd app, of course, needs a paid subscription to download your favorite audiobooks. All of them have their own strengths, and it is up to you to decide which one to use.