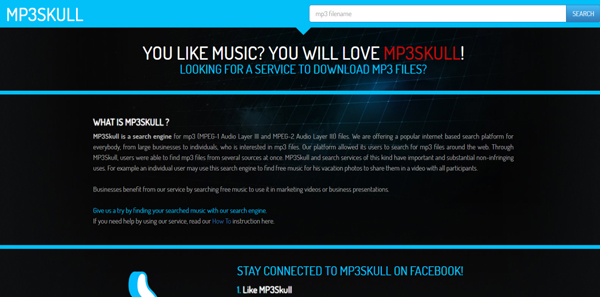 Have you ever heard of MP3Skull? MP3Skull is a music website that allows users to search for the songs and download their mp3 files, providing a great platform for music-lovers to enjoy free music.Except for music, the website also serves as a showcase for some of the popular videos and movies which own the highest number of download record.
However, users are more or less bothered by the limitation of the download format, and some songs have only online playing links but no download links. Therefore, to help those in need, we will introduce the methods of free MP3Skull music downloads for any songs with online playing, as well as download MP3Skull music into different formats.
Free MP3Skull Music Download into Any Formats of Files
Though being an amazing free music website, MP3Skull has two major limitations. Firstly, only mp3 files are available for downloading. Secondly, some songs don't have download links. So if there is a way in which you can download whatever music you can find on MP3Skull in different formats? Fortunately, the answer is yes. To achieve this, we need the help of TunesKit MP3Skull downloader.
What is TunesKit MP3Skull Downloader:
TunesKit MP3Skull Download is essentially a music recorder that can record from almost all the software on your computer. Its operating mechanism is basically ripping the data of the playing audio files, which means the recording is free of sound quality degradation.
Also, thanks to its recording technology, a recording track will only focus on one audio source, which means each track won't mix up with either other sounds unrelated to the specific song or other recording tracks. In addition, 6 formats of recording are provided, including MP3, WAV, FLAC, ACC, M4B, M4A, to cater to different playing platforms and devices.

Key Features of TunesKit MP3Skull Downloader:
Record streaming audio from MP3Skull
Preserve the audio quality and track information
Support multi-track recording, trimming and merging
Multiple formats: MP3, WAV, FLAC, ACC, M4A, M4B
How to download MP3Skull music with TunesKit MP3Skull Downloader
TunesKit Audio Capture is one of the most powerful and awesome audio recording tools, which is designed to record and capture any sound playing on your computers, such as streaming music from streaming music application and web browser, and songs from media players.
With built-in innovative and advanced audio recording and re-encoding technology, TunesKit audio recorder enables you to capture multi-track audios from MP3Skull. And you the recorded music can be output in multiple popular formats, like MP3, AAC, M4A, WAV, FLAC, and more so that you can play them on any device for offline listening.
Steps to record and download MP3Skull with TunesKit MP3Skull Downloader
Step 1

Install and launch TunesKit MP3Skull Downloader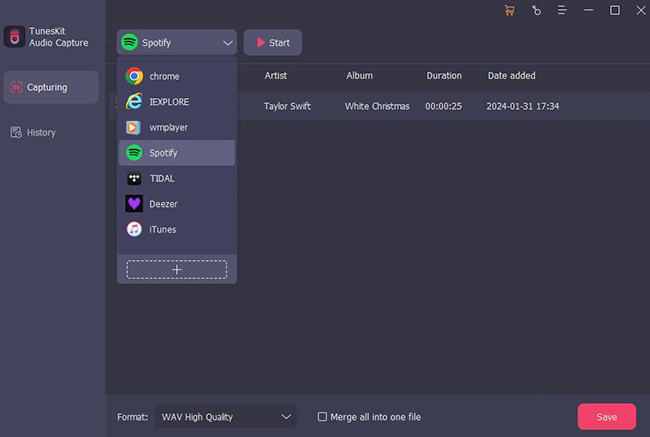 Before you purchase it, TunesKit MP3Skull Downloader allows you to download and install the trial version to test its performance. The first window you see after launching the software is the main interface. Check whether the Explorer you want to open MP3Skull with is in the list; if not, you can click the "+" button or drag and drop to add the wanted programs into the list. Besides, in this step, you can choose the output format and adjust other output options by clicking the "Format" button.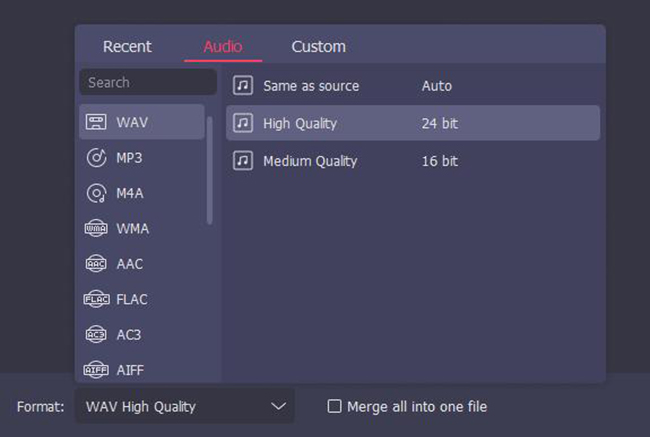 Step 2

MP3Skull music download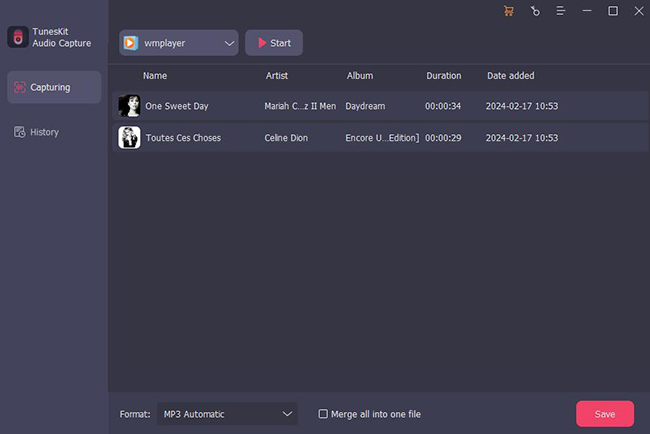 Tap the icon of the web browser in the main interface, the browser and a recording window will be opened automatically. Enter the MP3Skull website and search for the songs you want, then play them. The recording should start after 1-3 seconds (the time lag will not affect the integrity of the songs), and the title as well as ID3 tags of the songs should be identified after 20 - 35 seconds. When recordings are finished, click on the Stop button at the right bottom.
Step 3

Edit recorded MP3Skull tracks by cutting and trimming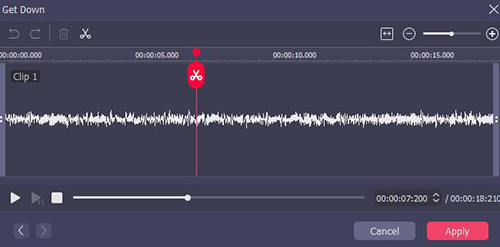 In the recording result window, you can click the Edit icon at the rear of each recorded track to open the editing window, where you can start to strip and cut recorded Amazon audio tracks flexibly. By edit and trimming, you can make ringtone or cut advertisement segments, etc. Also, you can edit the ID tags like title, artist, album, year, etc. according to your needs.
Step 4

Stop and save recording music tracks from MP3Skull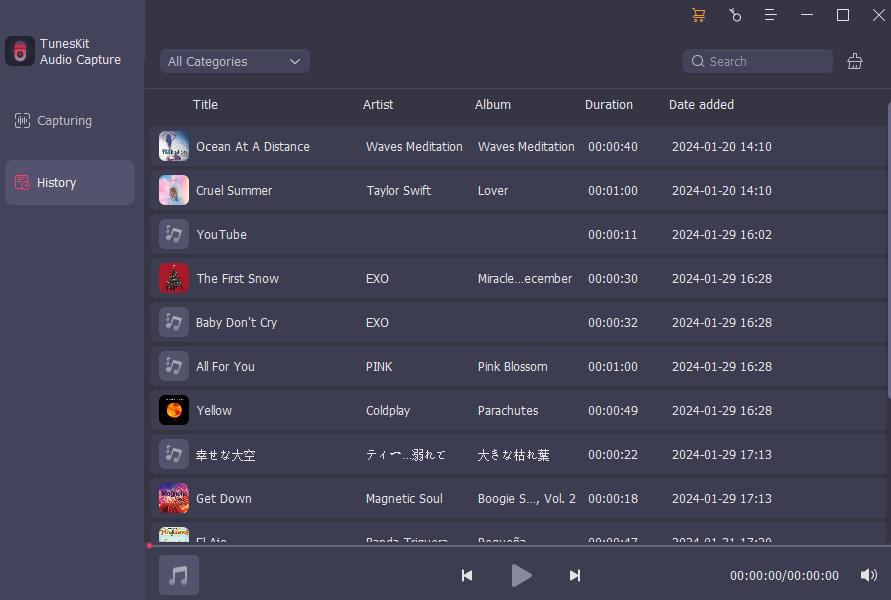 To stop the recording process, there are two methods for your choice. You can stop playing MP3Skull songs or quit the web browser directly to end this recording process. After back to the main interface, you can open the History window to see the tracks you have downloaded and entered the folder they are saved.
MP3Skull Free MP3 Downloads: Official Way
As mentioned at the beginning of the passage, MP3Skull is designed to let users download MP3. To download, you just need to follow these steps:
Step 1. Open https://mp3skulls.to/, which is the official website of MP3Skull.
Step 2. Type in the song you want to download at the top to search it. Among the search results, find the one you want and click the Download button.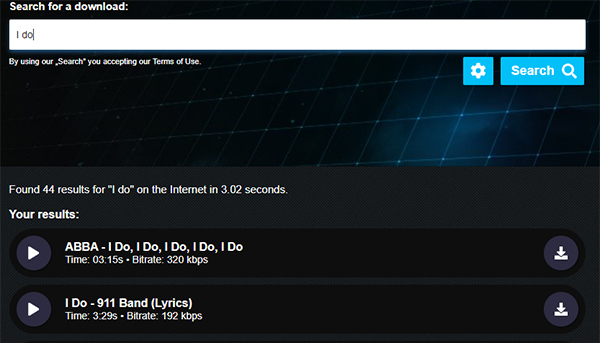 Step 3. A download page will pop out, where you should click the blue block circled on the page below. Then the music will be downloaded.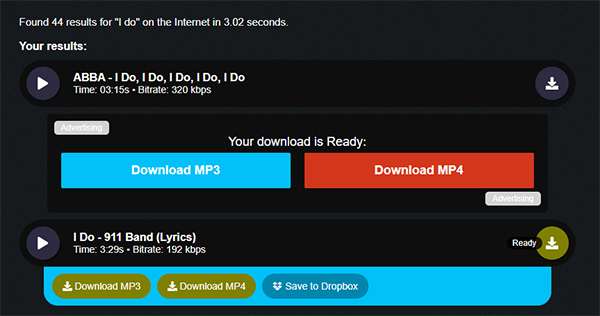 Conclusion
Each of the two methods listed above has its own merits. Direct downloading from MP3Skull is obviously more convenient, so it is good enough if the download link of the song is available and all you want is an mp3 file. However, if the song only has play link or you want FLAC, WAV, M4A, then TunesKit MP3Skull Downloader is the best tool you can resort to.