[2019 Review] 10 Best Alternatives to Audacity
Posted by Nick Orin on Aug 14, 2019 1:34 PM • Category:
Reviews
6 mins read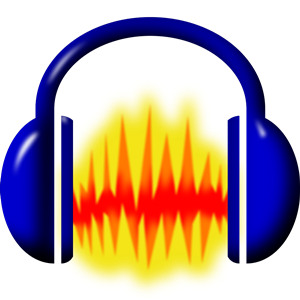 Are you an aspiring YouTuber looking to upload your first video? Alternatively, are you an amateur singer looking to improve the quality of your recordings? If you are one of the aforementioned, then this post is for you.
There are numerous applications for editing your audios with Audacity being the most popular. This application is free and incorporates advanced features that allow you to edit your audios in various ways. Audacity can be used to join or trim audios, remove noise and conduct spectrum analysis. In case Audacity doesn't seem to serve you right, there is a wide array of options to choose from. Among the Audacity alternatives include:
Top 1. TunesKit Audio Capture (Windows & Mac)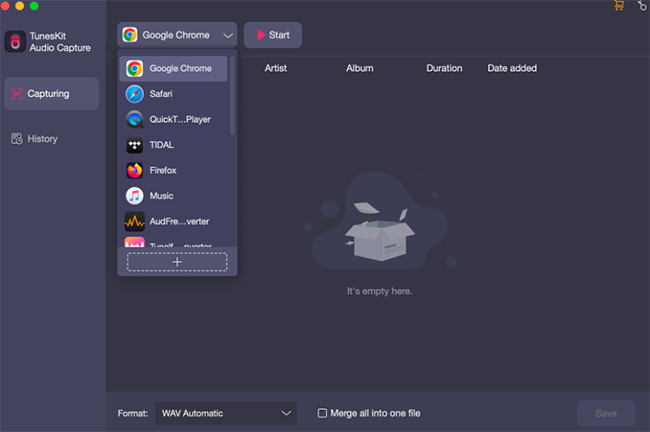 TunesKit Audio Capture is a highly revered audio editor and offers exciting features that make the editing experience fun and effortless. With this Audacity alternative, you can record any audio playing on the computer with high quality, such as streaming music, radio, background music in the game, etc. After that, you can perform a myriad of editing tasks. Once you have completed editing the audio you can save it in a wide range of formats like MP3, WAV, AAC, FLAC, etc. In addition, the edited audio retains its ID3 tags thus you are assured of enjoying audio with unscathed quality.
Pros:
1. Keep original quality and ID3 tags for audio;
2. Lets you capture multiple audios simultaneously;
3. Lets you to split, cut and mix captured audio tracks.
Cons:
1. The free trial version only allows users to record audio for one minute.
Top 2. AudioDope (Windows)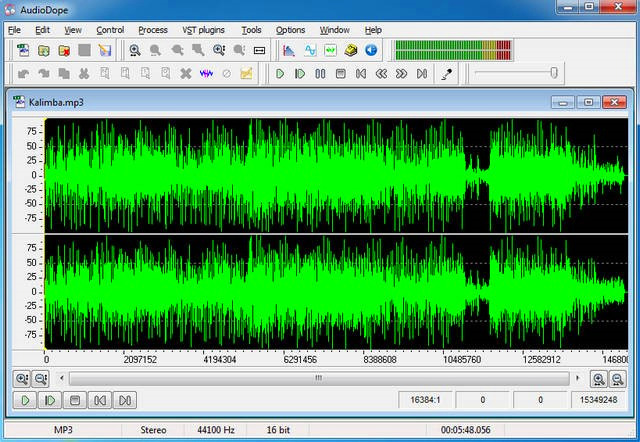 As much as AudioDope is not loaded with numerous features, this Audacity alternative can still get the job done effectively. This program contains numerous audio effects that allow you to modify your audio file and modify each track separately. Also, there are numerous in-built tools like frequency analyzer and tone generator that enhance your editing experience. AudioDope also supports VST plug-ins and allows you to create ringtones from your audios.
Pros:
1. Can record sound from any available source;
2. Can filter sound for high or low;
3. Allows for processing of different channels separately.

Cons:
1. Only works with Windows operating system.
Top 3. WavePad Audio Editor (Windows & Mac)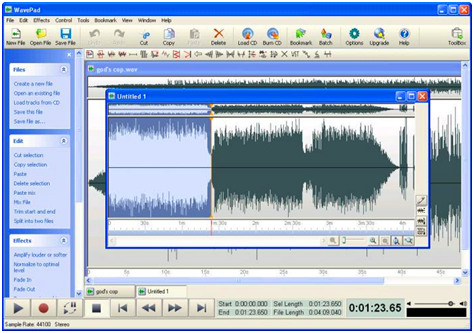 This is arguably one of the simplest applications but it also has amazing features. With WavePad, you can perform simple editing functions like audio trimming and advanced tasks like echoing, reverbing and normalizing the audio track. Additionally, WavePad also offers features like text to speech and voice changers which help you work on audios that require multiple voices on it. Amazingly, this alternative to Audacity helps you edit the audio in your videos without having to separate the audio and video.
Pros:
1. Can process and convert multiple files simultaneously;
2. Comes with lots of great tools such as voice changer, speed synthesis and spectra analysis among others;
3. Allows you to save processed files on portable devices.
Cons:
1. Is not compatible with Linux.
Top 4. WaveShop (Windows)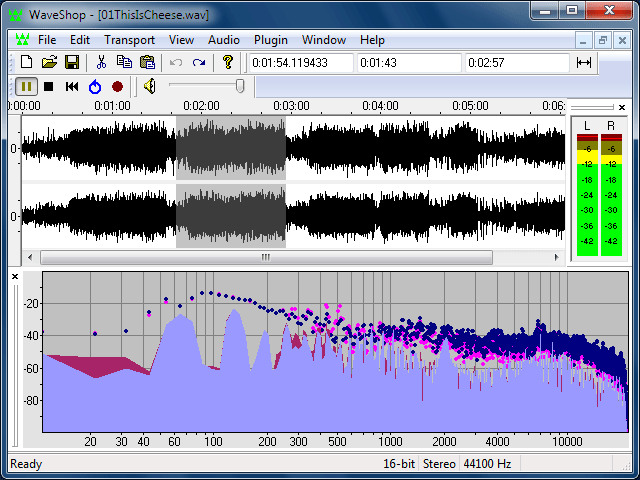 WaveShop is another great alternative to Audacity. This audio editor is famed for its unique feature of real-time previewing of the audio. With this feature you can achieve a fine-tuned audio. Moreover, the multi-selection tool allows you select various parts of the audio and apply effects on it. In addition, the advanced memory management system will come in handy in enabling you to edit large files for longer periods without compromising on the audio quality. Also, you will be able to analyze the spectrums and receive support for VST plug-ins.
Pros:
1. Has the capacity to edit large files even those exceeding 4 GB;
2. Has Unlimited undo;
3. You record anything without any limitation.
Cons:
1. Only compatible with 64 bit Windows.
Top 5. Nero Wave Editor (Windows)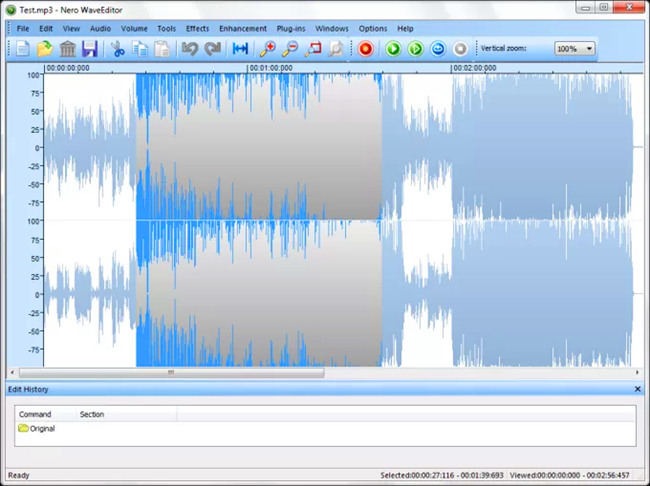 This alternative to Audacity is undoubtedly one of the most powerful audio editor tools available. With this application, you can edit files with resolutions as high as 24-bit/192kHz. With more than 30 in-built processors, you can rest assured of achieving the highest quality in your audios. This application supports VST plug-ins and can comfortably handle files larger than 4GB. Other key features are: vinyl restoration and recording, automatic file conversion and mixing and real-time editing that doesn't compromise your audios.
Pros:
1. Has a great user interface and is easy to use;
2. Allows for unlimited undo;
3. Allows you to save the frequently used settings via the Preset Manager.
Cons:
1. Is only compatible with Windows operating system.
Top 6. Adobe Audition CC (Windows & Mac)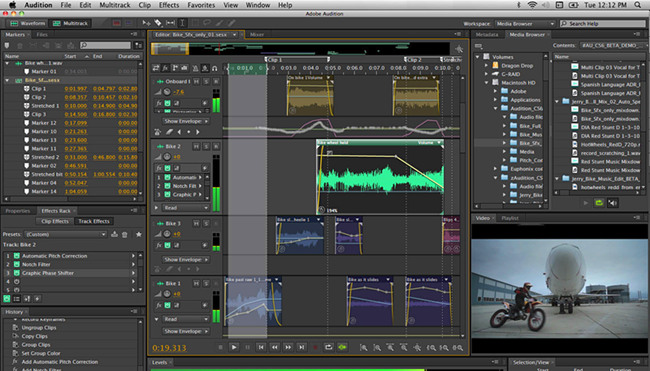 This software is one of the most powerful audio editors and allows you to conduct simple audio editing and complex tasks like full music production. Even with its incredible power Adobe Audition has proven to be easy to use thanks to its user-friendly interface. The features of this Audacity alternative Mac allow it to handle anything that you throw at it. The features of this audio editor include: multi-track editing, auto ducking which uses Adobe's AL technology to lower the volume of background tasks thus improving vocal quality and clip editing. More to that, there are various plug-ins available which allow it to perform well. Also, this audio editor is able to support almost all the audio formats available.
Pros:
1. Is fast and easy to use;
2. Has lots of features which makes it quite powerful.
Cons:
1. Subscription based which can be very expensive in the long run;
2. Complex for beginners.
Top 7. FL Studio (Windows & Mac)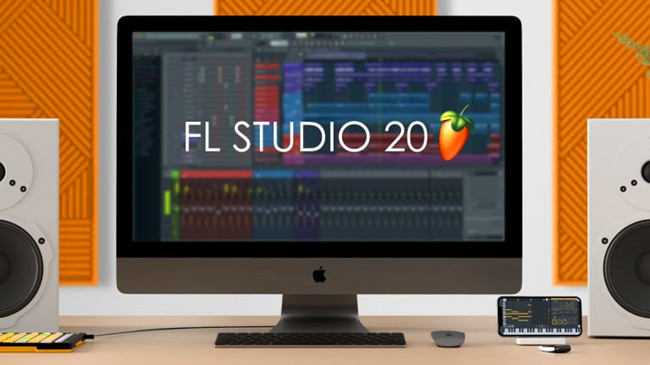 This is arguably the go to software for pro editors and producers. Having been in use for more than 20 years, FL Studio has been used by some of the most revered names in the world of music. Apart from the common features found in most audio editors this Audacity alternative for Mac also comes with advanced features that allow you to add a myriad of effects for quality music production.
Pros:
1. Lots of great features;
2. Free update forever and easy to use;
3. Supports fast workflow.
Cons:
1. The process is a bit clunky and can be messy at times.
Top 8. Logic Pro X (Mac)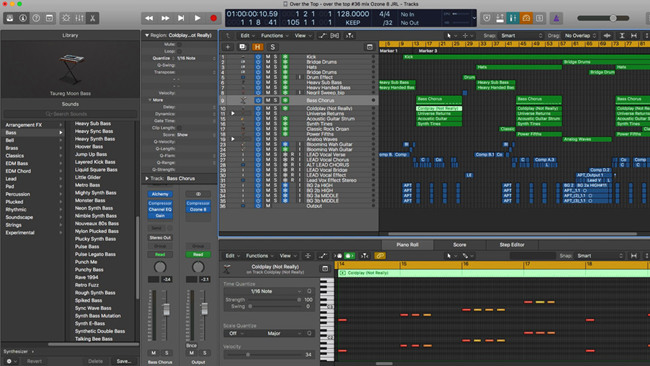 Logic Pro X from Apple is no doubt the perfect Audacity alternative for Mac users. Being one of the oldest production and audio editing software available, you are assured of an exceptional outcome. With this software, you will enjoy advanced features such as: multi-track editing, audio plugins for advanced reverb and vintage EQs. Since this software is designed by Apple, it is bound to work flawlessly on any of your Mac devices despite the version.
Pros:
1. Very powerful tool for making podcasts and other recodings;
2. Very simple and easy to use user interface;
3. Lots of great features.
Cons:
1. Not compatible with Windows.
Top 9. Ardour (Windows, Mac & Linux)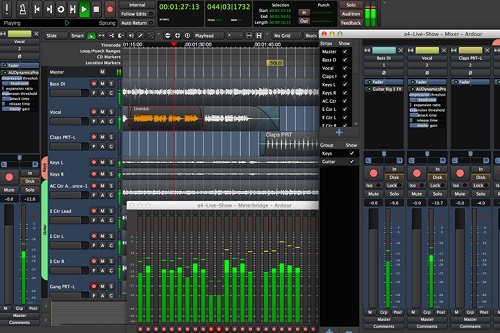 This audio editing software is designed for use on all operating systems available. The popularity of this Audacity alternative emanates from its simple recording interface which requires you to simply plug a microphone to your device, open the software and record. With this feature, you are able to see and monitor your recording wave thus you are able to adjust the input gains to achieve the best audio quality.
Pros:
1. Allows you to copy, cut, paste, delete, move, drag, rename, drop snapshot and zoom music videos;
2. Allows for unlimited undo/redo;
3. Allows for unlimited tracks, plugins, and inserts.
Cons:
1. So complicated that users need lots of time to learn.
Top 10. Wavousar (Windows)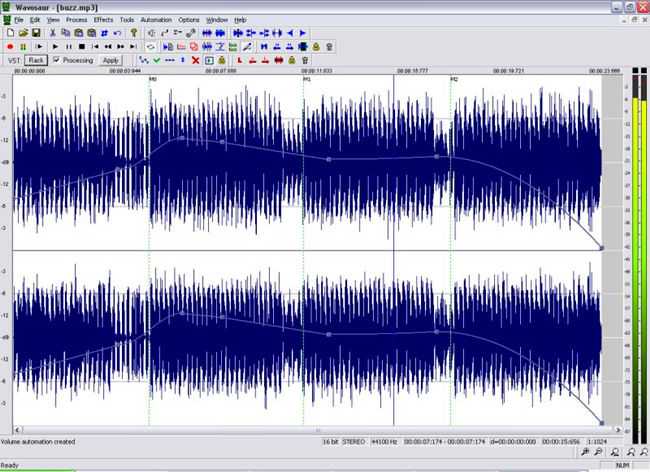 Wavousar ranks highly among the alternatives to Audacity. In fact, this is arguably the lightest audio editor with a size of 1 MB. The small size of this audio editor shouldn't be used to gauge its performance as it is packed with an array of incredible features. With Wavousar, you can edit more than one file in a single session. The batch processing feature allows you to inject VST effects to an entire folder of audios and record audio from the sound-card input of your PC. Furthermore, you can use Wavousar to export files as text and use them in software programs like Excel and MATLAB.
Pros:
1. Allows for the processing of multiple files simultaneously;
2. Offers a number of processing options such as insert silence, fade in and fade out among others;
3. Supports multi-channel files, VST plug ins and real-time effects.
Cons:
1. Support Windows operating system only.
Conclusion
With the numerous audio editors available, finding the perfect one can prove to be a daunting task. But with this list, you no longer have to undergo the pain of experimenting with the various Audacity alternatives. Simply choose an editor that meets your requirements and get down to work.