Best Methods to Use SoundCloud with Rekordbox
Posted by Adam Gorden on Apr. 8, 2020 6:15 PM • Category:
Record Audio
4 mins read
In order to create even more way for Djs to level up their workflows, SoundCloud has been rolling out a series of new DJ partnerships with leading DJ software, including Serato DJ, Virtual DJ, DEX 3, Native Instruments, and Pioneer DJ. That means SoundCloud's extensive catalog of more than 200 million tracks is available on those audio software makers.
Now Djs can connect SoundCloud to Rekordbox as SoundCloud officially launched its integration with Pioneer DJ's Rekordbox if you are using a SoundCloud Go+ subscription. Now we'll talk about how to mix SoundCloud tracks with Rekordbox no matter you are a SoundCloud Go+ subscriber or not.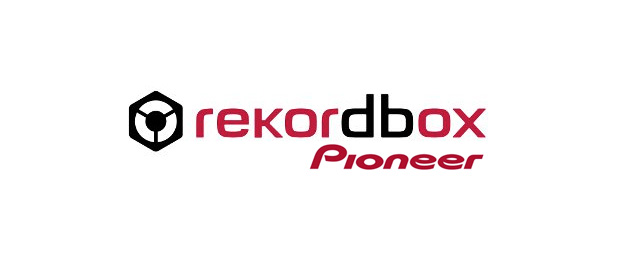 Part 1. How to Connect SoundCloud to Rekordbox
To access SoundCloud's extensive catalogue within Rekordbox, you will need a SoundCloud Go+ subscription, as well as a Rekordbox subscription. New users to SoundCloud Go+ and Rekordbox are eligible for a free 30-day trial. If you are an active user to SoundCloud Go+, you could start mixing SoundCloud's millions of tracks using Rekordbox. Here's how:
How to Link SoundCloud to Rekordbox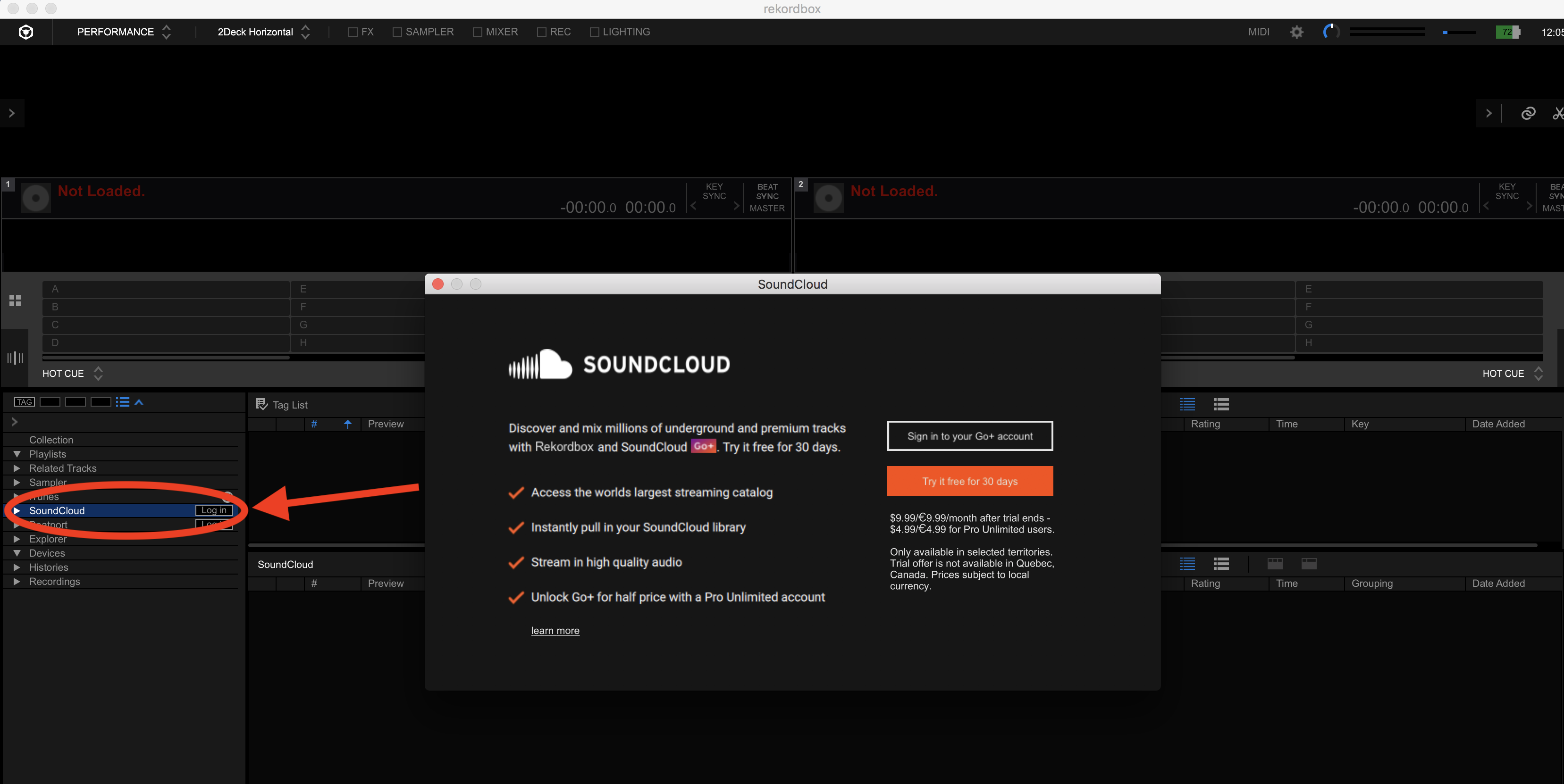 1. Click [Log in] next to [SoundCloud] in the tree vide of the browser panel.
2. Click [Sign in to your Go+ account] and then your web browser launches and the SoundCloud sign in window is displayed.
3. Log in to an account with SoundCloud Go+. When log in is completed, the SoundCloud library loads onto Rekordbox.
How to Use SoundCloud with Rekordbox
1. Restart your Rekordbox app to pull in tracks from your SoundCloud playlists.
2. Search, mix and stream from SoundCloud's catalog of official releases on Rekordbox.
Note: Please note that SoundCloud contents are only accessible through the performance mode on Rekordbox.
Part 2. How to Import SoundCloud Tracks to Rekordbox
Pioneer DJ's rekordbox can seamlessly connect to SoundCloud, enabling creators to instantly stream and mix SoundCloud's massive catalog, but this service is only for those users to SoundCloud Go+. How to use SoundCloud tracks on Rekordbox even without Rekordbox SoundCloud Go+? TunesKit Audio Capture could be a good option.
TunesKit Audio Capture is an excellent streaming music recorder which can not only help you record any audio playing on the computer but also convert streaming music tracks to several popular audio formats. With the help of TunesKit software, you could save music from SoundCloud you want with ease.

Key Features of TunesKit SoundCloud Playlist Downloader
Record unlimited number of music tracks and podcasts from SoundCloud
Convert the recorded SoundCloud streaming music to plain audio formats
Preserve the recorded audios with the original audio quality and ID3 tags
Support multi-track editing like cutting, trimming, merging, and splitting
Try It Free
600,000+ Downloads
Try It Free
600,000+ Downloads
You could have a try of the trial version of TunesKit software first and then decide whether you need to use it. Go to TunesKit Audio Capture website and download it to your computer. Then follow the below steps to begin recording music from SoundCloud.
1

Open TunesKit Audio Capture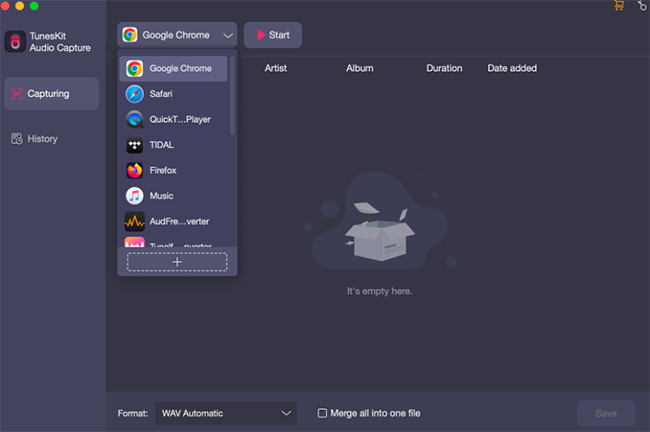 Launch TunesKit music recording software, and you need to check the following basic settings for recording SoundCloud streaming music. In the main interface of TunesKit, there is a list of the installed programs like browsers, streaming services, and other programs. Please make sure the web browser you use to enter into SoundCloud is in the list. If not, you can click the "+" button to add any program directly.
2

Set the SoundCloud audio format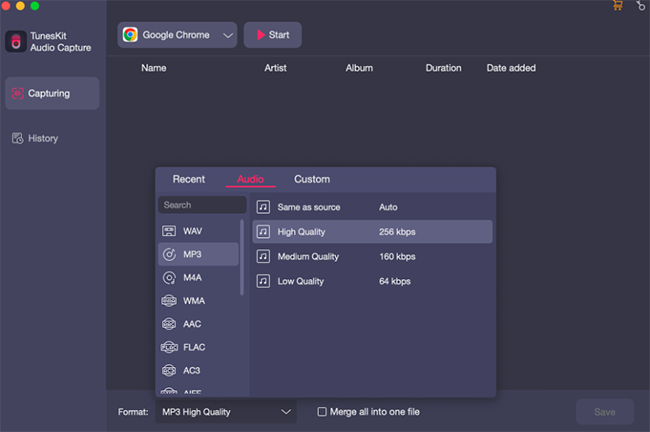 Before recording music tracks from SoundCloud, you need to configure the output audio formats. You need to click the "Format" button to define the output format for recorded SoundCloud streaming songs. There are up to six audio formats including MP3, FLAC, AAC, WAV, M4A, and M4B for you choose from and you could set it as MP3 files. You also could adjust the value of bit rate, sample rate, and channel.
3

Begin to record SoundCloud to MP3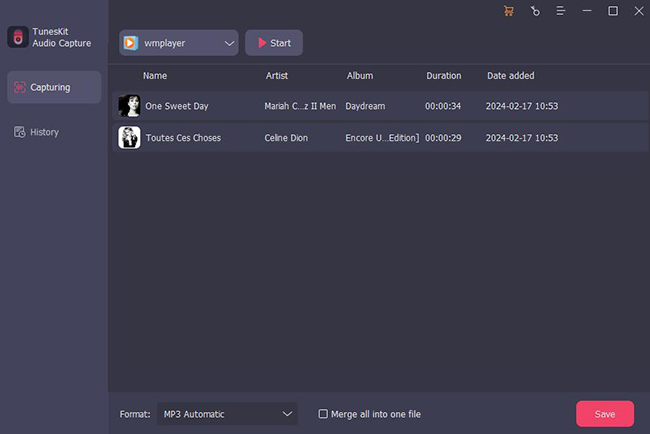 Simply touch the web browser to enter into the home page of SoundCloud from the program list. Then you can login in SoundCloud with your register account. Now, you can start to discover any streaming music that you'd like to listen to offline. Once found out, you can play these songs. After that, TunesKit audio recording software will automatically capture and download playing SoundCloud audios with high quality.
4

Save SoundCloud streaming tracks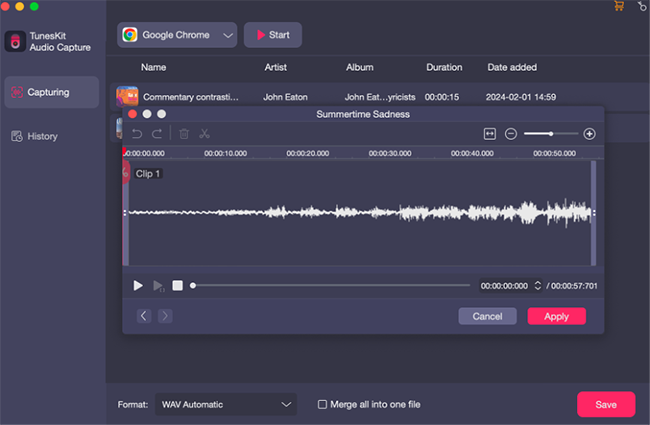 Once all SoundCloud audio tracks are recorded successfully, you can stop the capturing process by stop playing SoundCloud streaming music. With built-in extraordinary audio editor, you could click the "Edit" button at the rear of each track and then it will pop up a window where you can customize SoundCloud tracks. After customization, you need to click "Save" button to convert SoundCloud songs to your computer.
2. How to Add SoundCloud Tracks to Rekordbox for Mixing
All the tracks you love have been recorded from SoundCloud, then you could prepare to mix SoundCloud tracks with Rekordbox. Here's the steps which guide you with how to add SoundCloud music to Rekordbox for playing.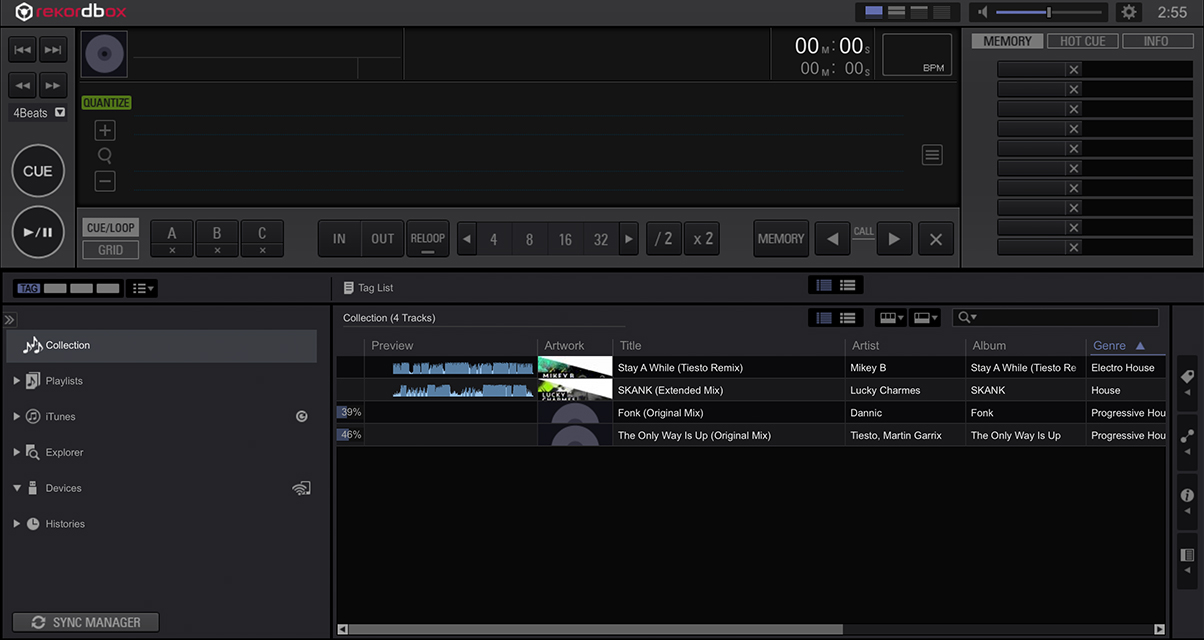 1). Open iTunes on your computer and upload SoundCloud streaming tracks into iTunes.
2). Go back to Rekordbox and click on the arrow to expand the tree after going to the iTunes.
3). Then choose to look for SoundCloud tracks within your entire collection (All Tracks), or in playlists that you've made in iTunes.
4). Rekordbox will import these SoundCloud music files into its own collection and add the track data and waveforms after you choose the SoundCloud music songs and playlists you want to add to Rekordbox.
Except for uploading SoundCloud tracks into Rekordbox from iTunes, you could also transfer SoundCloud tracks to Rekordbox from hard drive.