How to Get Free Audiobook Download
Posted by Adam Gorden on Aug 15, 2022 4:00 PM • Category:
Record Audio
5 mins read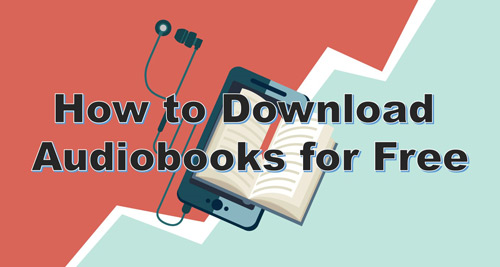 Q: "Hey Guys! I am wondering in search of software for downloading audiobooks for offline listening. I use websites for audiobooks, but sometimes, an internet connection interrupts, and the motion breaks up. I need to download audiobooks on my computer, so I can easily listen to them anytime, anywhere. Please suggest to me the best choice for offline audiobooks. Thank You."
Are you having issues with online audiobooks? If yes, you are at the right place. This article will provide you with the best method to download audiobooks for free. Moreover, we will introduce you to the top websites that offer audiobooks with good sound quality so that you can enjoy listening to audiobooks without any website issues. Read the article and download a free audiobook.
Part 1. How to Download Audiobooks for Free
Audiobooks on websites provide an online listening experience. You can face multiple issues while listening to online audiobooks. You might have unstable internet or sometimes no internet at all. It is good to download audiobooks offline as local audio files so you can listen to them anytime.
We recommend you use the TunesKit Audio Capture on your Windows or Mac computer. This recorder can capture audiobooks in audio formats like MP3, FLAC, WAV, etc. And it also provides the option of editing and customizing the audiobook files. What's more, it downloads audiobooks in high lossless quality.

Key Features of TunesKit Audio Capture
Download audiobooks to MP3, M4A, AAC, RLAC, WAV, and M4B
Convert audiobooks losslessly and ID3 tag attached
Support merging, cutting, and editing the audiobooks download
Capture audio from online streaming sites and desktop apps
Try It Free
600,000+ Downloads
Try It Free
600,000+ Downloads
The process for recording audiobooks via TunesKit Audio Capture is simple. Follow the given step-by-step tutorial to record audio from website and enjoy audiobooks offline.
Remember: Install and launch the TunesKit Audio Capture on your computer.
Step 1

Open TunesKit Audio Capture

After successfully downloading TunesKit Audio Capture, open it on your computer. Some programs like iExplore, iTunes, WMPlayer, and Chrome will appear on the main interface. If you want to record the content on any of them, click on it to start the process. If not, click on the '+' icon to add the target audiobook program.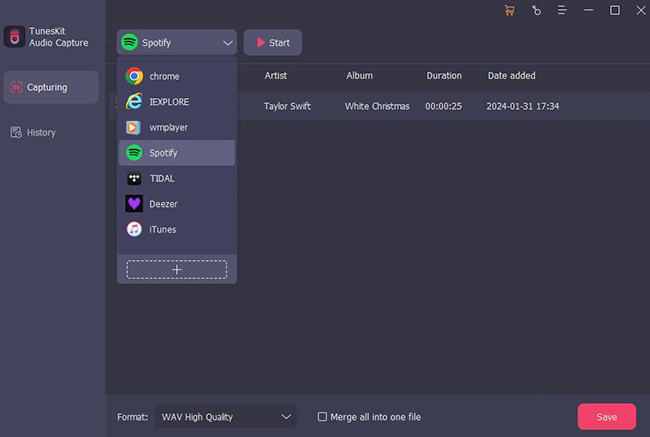 Step 2

Set Output Parameters for Audiobook Download

You can see a "Format" button on the bottom right corner of the interface. Click on it to open the settings panel. You can choose an audio format for your audiobook files. Also, you can set other parameters such as codec, channel, bit rate, and sample rate. After making the changes, click the "OK" button to close the pop-up window.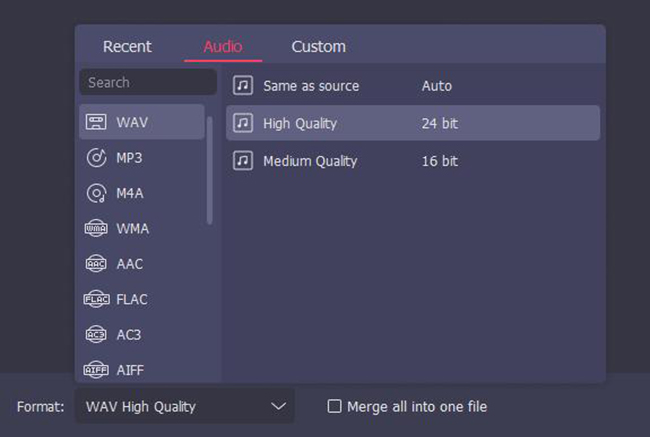 Step 3

Capture the Audiobook Tracks

Open the media program you selected for capturing audiobooks from the interface of TunesKit Audio Capture. The details of all the audiobooks you chose will appear on the page. Locate the audiobook and start playing it. As you play it, this program will automatically start recording the audiobook being played. If you are done with your recording, click on "Stop" button or quit the program.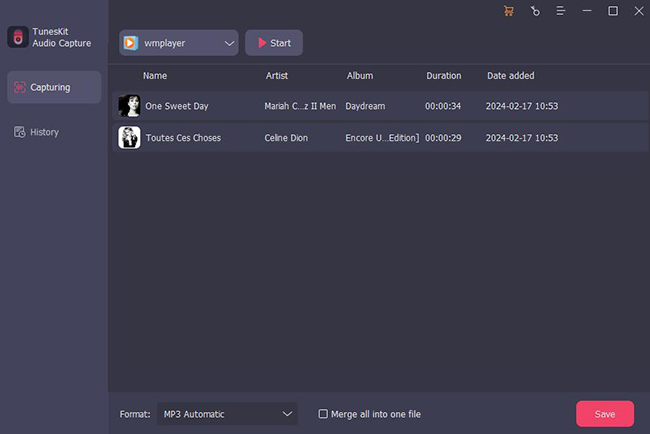 Step 4

Edit and Customize Recorded Audiobook

After recording the audiobook, click on "Edit" button on each track to cut or trim. You can trim it by moving the time length slider or entering the audiobook file's starting and ending times. You can also tap "Tag" to edit the information like title, artists, and year. You can merge them all into one audiobook file if there is more than one track. After that, click on the "OK" button and then the "Save" button.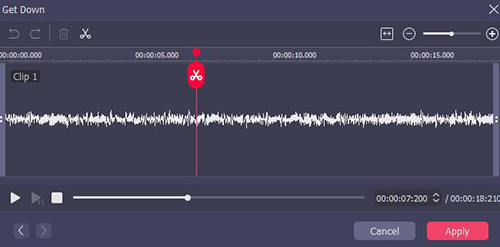 Step 5

Locate the Recorded Audiobook

You have now successfully captured your favorite audiobooks as local files on your computer. Click on the "Search" icon history icon to locate the recorded audiobook content. Now you can transfer the audiobook files from your computer to your mobile or any other device and listen to your favorite audiobooks offline.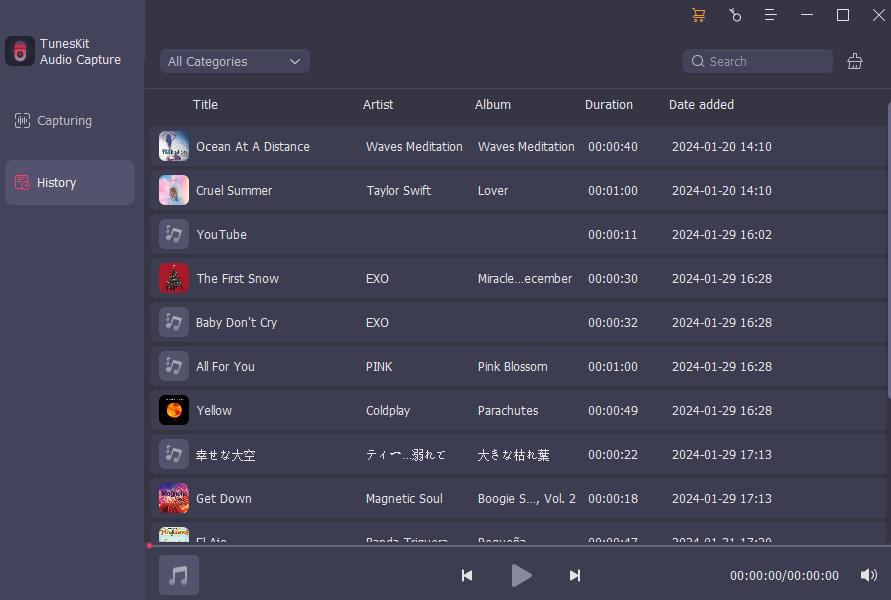 Part 2. Extra Tips: 5 Recommend Sites for Audiobooks Download
This section will provide you with the top websites for listening to audiobooks online and get free audiobook download.
1. Audible
Audible, a great option for audiobook lovers, is an amazing platform for listening to millions of audiobooks. People used to listen to audiobooks while working something physically. They can enjoy a massive library of audiobooks, podcasts, and other audio content.
Audible provides high-quality audiobooks and podcasts to its users anytime, anywhere. And it gives users with premium plans at reasonable prices to download audiobooks for free. And the new users will have a thirty days free trial with limited audio content.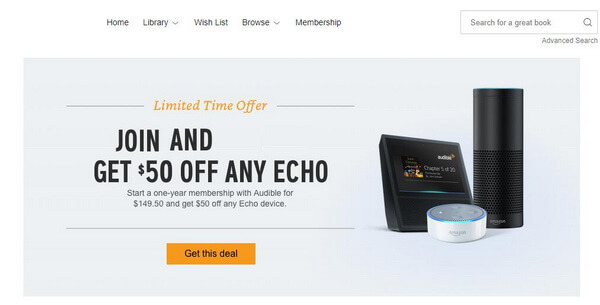 2. LibriVox
LibriVox is another best website for providing unlimited access to numerous audiobooks. Users can listen to and enjoy their favorite audiobooks online. Also, they can get free audiobooks download to listen to them later.
You can find every type of audiobook at LibriVox. It provides numerous audiobooks of literature in more than thirty languages. LibriVox is free for readers. They can enjoy an exceptional reading experience on LibriVox. You can also listen to audiobooks s via its application for Android devices.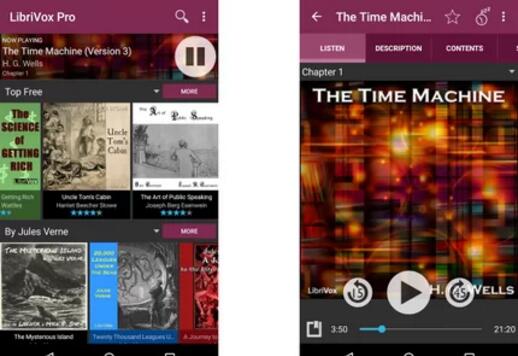 3. ThoughtAudio
The audiobooks on ThoughtAudio are a source of great appeal for readers of philosophy, history, and literature. Unlike other websites, ThoughtAudio offers limited categories of audiobooks. You can find various audiobooks related to classical literature and philosophy.
You can safely listen to and enjoy a wide range of audiobooks without any protection issues. Not only online listening, but ThoughtAudio offers audiobooks to download for free. The website is free of any Malware or Virus programs.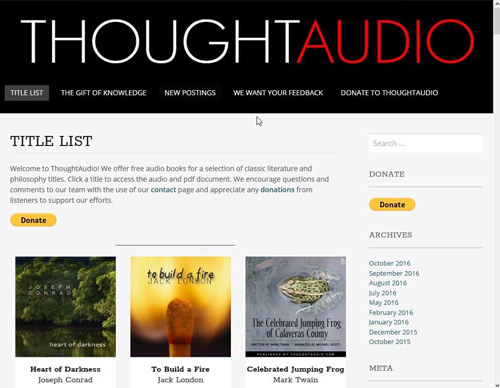 4. Storynory
Storynory is an amazing website that provides multiple categories for audiobooks. It has stories in audiobooks from all around the world. You can listen to audiobooks of Fairy Tales, Myths, Original Stories, History, Small Stories, Classic literature, and stories for kids.
Storynory is a good option for teachers to teach their students. It allows you to listen online or download free audiobooks on Android, iPhone, or computer. Meanwhile, Storynory offers audiobooks in many languages like English, French, and Spanish.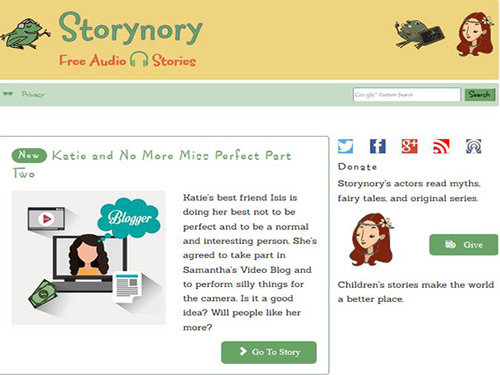 5. Lit2Go
Another top website for audiobooks is Lit2Go. It is an online provider of stories and poems from all around the world. You can listen to your favorite stories and poems and get free audiobook downloads in the form of audiobooks in MP3 format.
Coming with a friendly and easy-to-use interface, Li2Go offers extra information like word count, abstract, and citation for every audiobook. And it has multiple genres of literature such as historical, science fiction, adventure, magical realism, and gothic.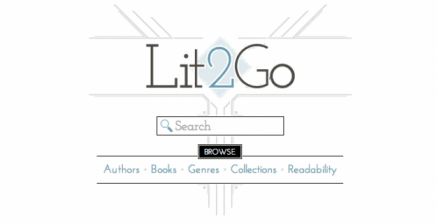 Part 3. Conclusion
Our world is changing day by day. Likewise, people prefer to listen to audiobooks to spend quality time with both ears and hands. They can enjoy audiobooks and work on other tasks by hand. And we have provided you with the top websites for your reference.
Moreover, it's good to download audiobooks on your device for an offline experience. Use TunesKit Audio Capture for recording and downloading audiobooks for free in high lossless quality. You can capture audiobook content in multiple audio formats via this powerful program.