How to Download iVoox Podcast and Audio via iVoox Downloader
Posted by Adam Gorden on Aug 30, 2022 2:00 PM • Category:
Record Audio
5 mins read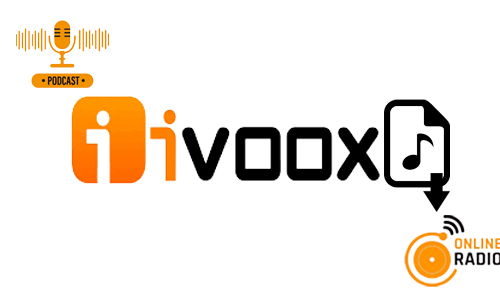 iVoox is an online digital platform that offers on-demand podcasts and radio. It welcomes podcasters to join the community and upload their content as iVoox Originals. This audio service mainly focuses on podcasts, radio, and music in Spanish, and you can switch to other language interfaces as well. As a visitor, you can subscribe to any producer and listen to any kind of audio show for free, and most of them support free downloads.
In this post, we will talk about the official way to download iVoox audio, such as podcasts, audios, MP3s, and others and introduce a third-party iVoox downloader to get iVoox download to MP3 or other audio formats. Let's start now.
Part 1. How to Download iVoox Podcast and Audio Officially
The official website of iVoox shows you different categories of audio content, including on-demand, online radio, and iVoox Originals. And it also features different sections such as Today's Picks, Sports, Science & Culture, History & Beliefs, Entertainment, Present & Society, Music, Wellness & Family, Business & Technology, and more.
All the content can be listened to and downloaded for free, except for subscriptions to your favorite podcasters and authors, which requires registration. Now you can read the steps to get iVoox podcast downloads.
1.1 How to Download Audio Content on iVoox to Computer Officially
Step 1. Access the iVoox official site and log into your account (or not).
Step 2. Find out the iVoox podcast or audio you want to download, click on it and go to the playback page.
Step 3. You'll see a Download option below the orange Play button. Click on it and scroll down until you see the Download in PC icon.
Step 4. Tap the button to start downloading. And the target iVoox audios will be downloaded to your computer in seconds.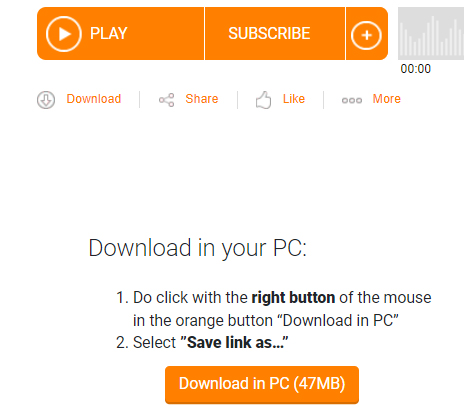 1.2 How to Download iVoox on iVoox Phone App
Listening to iVoox content from the iVoox phone app is faster and more convenient than the desktop when you are on the go or outside. On both Android and iOS devices, you can listen to the same content on the app version as well as download it for free. Here is the guide to downloading the iVoox podcast on phone.
Step 1. Go to Google Store or Apple Store to install the iVoox app.
Step 2. Launch the app and log into your account. Then locate the target iVoox podcast or radio you want to download.
Step 3. Tap the iVoox podcast and enter the player screen. Hit the three-dots icon on the upper right and select Download. Then you will find the downloaded iVoox content in Downloads.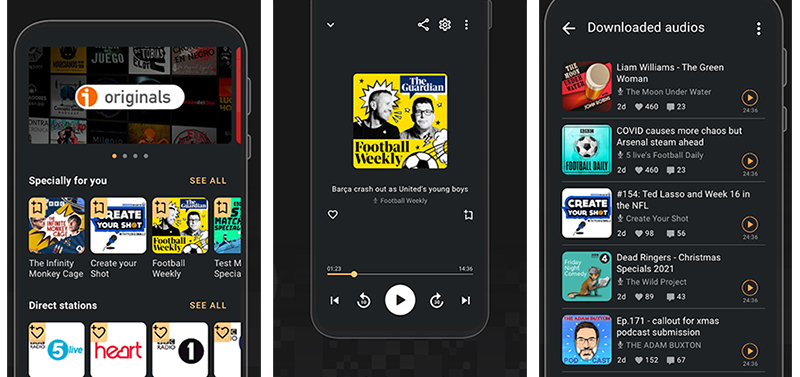 Part 2. How to Download iVoox Audio Content via iVoox Downloader
Although iVoox supports iVoox podcasts, audio, and other content for free, downloaded iVoox content is only supported in MP3 only and is not supported for batch download. What if you want to download them to not just MP3 format and create your unique playing sequence? No worry. We now show you a professional tool that can be the iVoox downloader, called TunesKit Audio Capture.
TunesKit Audio Capture is a powerful tool that has the ability to grab iVoox podcasts, radios, and other audio in high quality with ID3 tags attached. You can customize the output format of iVoox downloads such as MP3, M4A, AAC, FLAC, and others to transfer them to different devices for offline playback. Plus, you are allowed to merge, cut, and edit the ID3 tags of the downloaded podcast on its audio editor to make your unique iVoox audios download. Please read the tutorial on how to download iVoox audio via TunesKit Audio Capture.

Key Features of TunesKit iVoox Downloader
Download iVoox podcast, radio, music, and others in high quality with ID3 tags
Download iVoox content to MP3, M4A, AAC, RLAC, WAV, and M4B
Support merging, cutting, and editing the downloaded iVoox podcast, and audios
Support recording music from Tidal, Pandora, Deezer, and other online streaming sites
Try It Free
600,000+ Downloads
Try It Free
600,000+ Downloads
How to Download iVoox Audio via TunesKit Audio Capture
Step 1. Download and install TunesKit Audio Capture on your computer. Launch the program, and you will see some icons on the main screen. You need to check if there is an icon to access the iVoox website. If not, tap the + button to add the target program.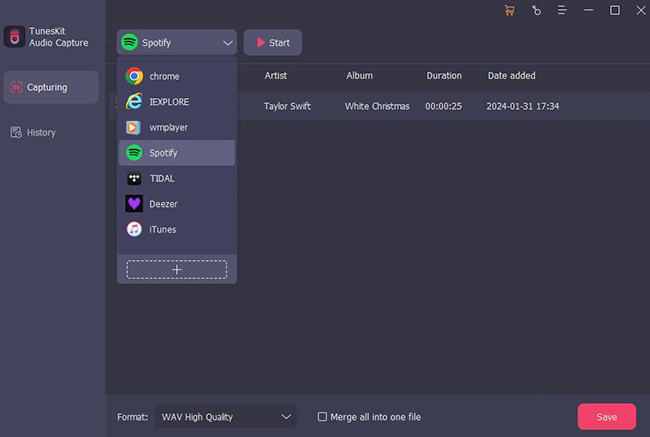 Step 2. Click on the Format button in the right corner. Here you can adjust the iVoox download parameters, including audio format, channel, codec, sample rate, and bit rate.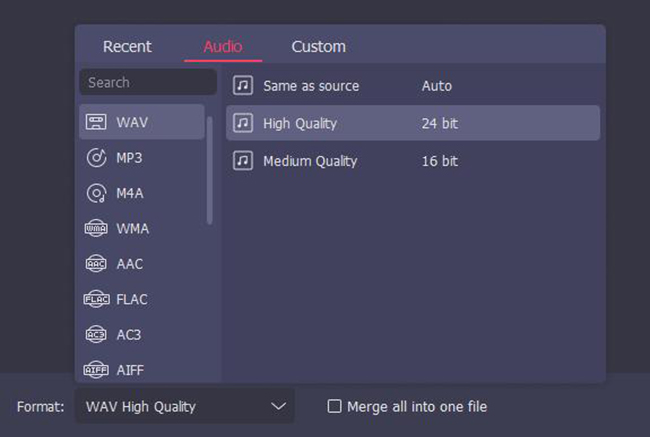 Step 3. Go back to TunesKit Audio Capture main screen and open the target program. Then visit iVoox web and search for the content you want to download. You can find out multiple iVoox podcasts and play them simultaneously. TunesKit Audio Capture will grab them respectively without affecting each iVoox audio downloading.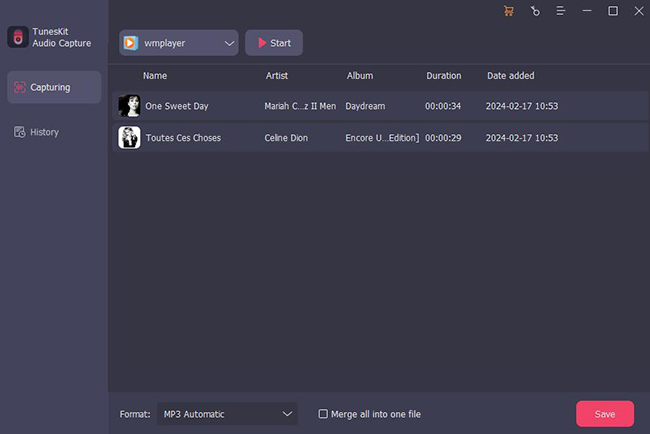 Step 4. When you finish, click the Stop button. You can see that each downloaded iVoox track will be in the History list. Tap the Edit button to edit them if you want to cut or change the ID3 tags. If not, simply click on Save and export the iVoox downloads to your computer.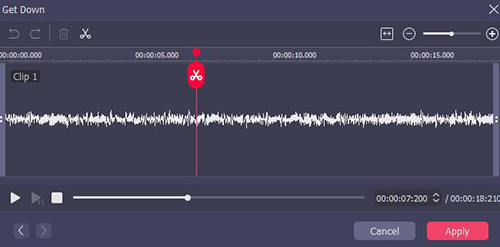 Part 3. FAQs about Downloading iVoox
Q1: Is iVoox free?
Yes. iVoox provides free listening and downloading from the website to your computer or from the iVoox app to your phone so that you can listen to your favorite content on iVoox anytime, anywhere.
Q2: How can I download iVoox to my computer?
You can direct download what you want from the iVoox website or app. If you need other formats instead of MP3, you can try TunesKit Audio Capture to download them to AAC, FLAC, and others in high quality.
Q3: How to listen to iVoox offline?
If you just want to listen to iVoox offline on your computer or phone, you can try the official way to download them. They are free. If you want to listen to iVoox offline on a different device incompatible with MP3, TunesKit Audio Capture could be the choice.
Part 4. Conclusion
iVoox has a large number of podcasts, radios, audiobooks, and other audio content. You can download the iVoox podcast or others via its website, iVoox app, and TunesKit Audio Capture. And here, we still recommend TunesKit Audio Capture as your first choice, which has the power to capture not just iVoox content but also other types of sound on your computer.