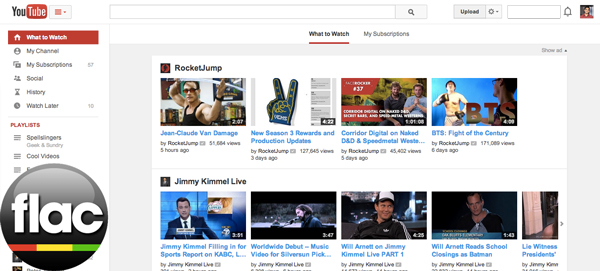 YouTube is the largest video website in the world, and there are thousands of music videos posted on the website. It provides users to listen to high-quality music online without any charges. But is it possible to download these videos on YouTube to FLAC files (rather than MP3 files which have bigger size and worse sound quality compared FLAC) so that we can enjoy them offline?
Yes, there are a lot of ways to do this, and many people know that using a converter or recorder is the most direct solution. However, in this article, we will provide the 2 most economical methods to convert YouTube to FLAC.
1. Best YouTube to FLAC Converter to Convert Youtube to FLAC
First of all, let's get familiar with the tool that we are going to use. TunesKit YouTube Audio Converter is a powerful streaming audio recorder in that it is able to record audio from any software, YouTube included, into FLAC files or other 5 formats, which are MP3, AAC, M4B, M4A, WAV. The original quality of the audio will be retained in the recording process, and ID3 tags will be automatically identified.

Key Features of TunesKit Audio Capture:
Record streaming audio from any website
Save all recordings to common audio formats
Preserve audio quality and track information
Support multi-track recording, trimming and merging
Support various audio effects like trimming
Now that we know the tool we need, you probably figure out how to convert YouTube to FLAC. Yes, what we need to do is to record the YouTube video into FLAC audios. Since the recording tracks have lossless quality, the recording process is somewhat equal to a conversion, except that recording needs more time.
Still, the efficiency of TunesKit YouTube Audio Converter is distinctively higher than most streaming audio recorders, because it can record multiple audio sources at the same time. Those recording tracks will not interfere each other. In addition, the software focuses on a single audio source when recording a track, so the recording will not be disturbed if you want to use your computer to do other things while recording.
Specific Guide to Record YouTube Video to FLAC
The next part is a guide for using the software, which will be helpful if you want to experience whether it is really good or not.
Step 1

Launch TunesKit YouTube Audio Capture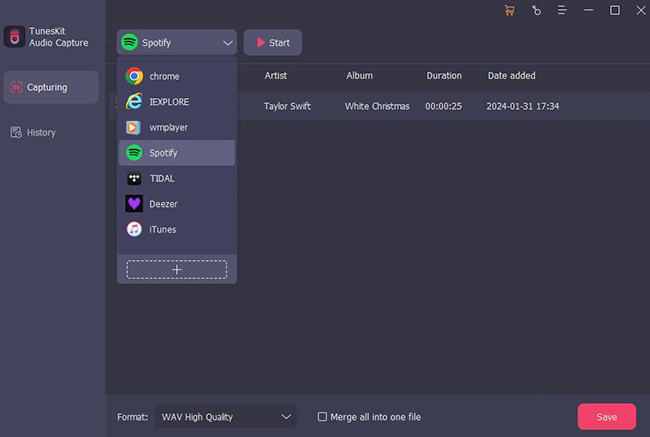 Launch the TunesKit YouTube Audio Converter on your Mac or PC (we suggest you not to open YouTube in advance). Then in the main window, you can see a default list of media programs installed on your computer, including a Web browser, Spotify, etc. We do not need to add any more apps to the software.
Then click the Format button at the bottom to select the output audio format in advance, including MP3, AAC, WAV, FLAC, M4A, and M4B. Other options, including sample rate, bit rate, can be managed to control the sound quality.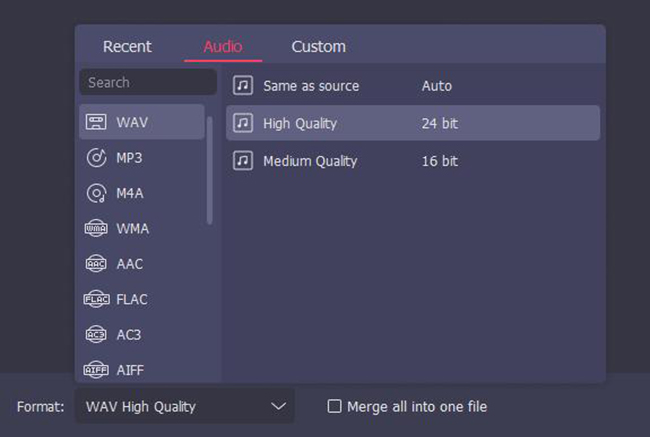 Step 2

Start Playing and Recording YouTube Audio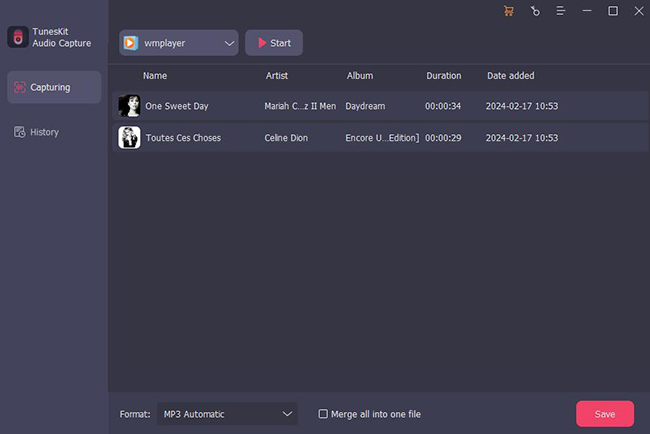 Click the browse, such as Chrome or Safari, then start playing the YouTube video that you want to record audio from, and the TunesKit YouTube Converter will automatically start recording until there is no sound playing.
When finished recording, stop the YouTube video and click the right bottom "Stop" button, you will be transferred to the list of recordings.
Step 3

Customize Output Audio Quality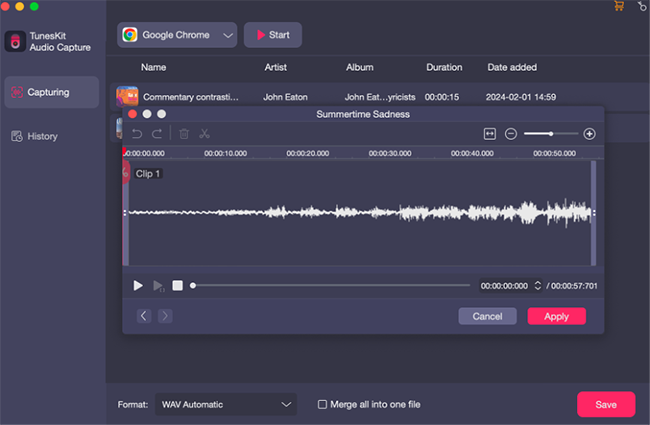 The trim function allows you to cut videos into segments, add special effects, audio effects, watermarks, etc. ID3 Tags can also be altered in this process.
Step 4

Save Recorded Tracks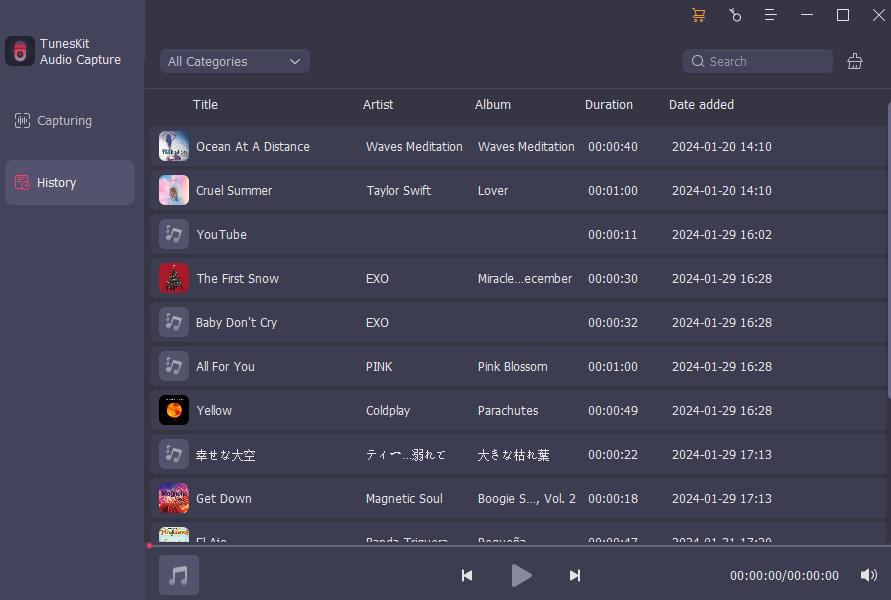 In the History menu under the main interface, recordings, archived by software, can be seen on the list.
Local folders where these tracks are stored can be entered through this window.
2. Using YouTube to FLAC Free Online Converter
The best substitute to record YouTube video to FLAC is using some online tools that don't install any software on your computer at all. Onlinevideoconverter.com is an online converter that converts the YouTube video to FLAC, MP3, WMV and many other formats of audios. Just follow these steps below and you will get a FLAC file of the target video.

Step 1. Go to the YouTube video page that you want to convert and copy its URL.
Step 2. Access the Onlinevideoconverter.com site and paste that YouTube URL into the text box. Then set the start time and the end time.
Step 3. Click the Start button to begin recording the YouTube audio.
Step 4. After conversion, click the Download button on the result page to download the YouTube audio as a MP3 file.
Conclusion
The two options we provided have their own different advantages. TunesKit YouTube Audio Converter provides higher efficiency and better sound quality, while Onlinevideoconverter.com is free of charge. Which one to choose is determined by your own needs.