10 Things to Do When iPhone Got Stolen
5 mins read
We live in a technological era whereby it is almost impossible to do without your iPhone even for a few hours. Your whole life is on it, be it people, memories, photos, bookmarks and most importantly personal information. At times you may not realize how important it is until it gets lost in a whisk of an eye. Thanks to Apple that has introduced numerous features to help out when an iPhone gets stolen or lost. Besides tracking your iPhone, you can explore the features to secure your data as well. This article is yet to show you what to do when your iPhone got stolen.
1. Use 'Find My iPhone' App to Track your Phone
Being free on Apple, this service is easily accessible and will work instantly as long as it is installed on your iPhone. It uses the device's built-in GPS to track your phone no matter how far apart you are. This service also brings forth more benefits that include lost mode to help track the device, a sound play and ability to remotely erase important data.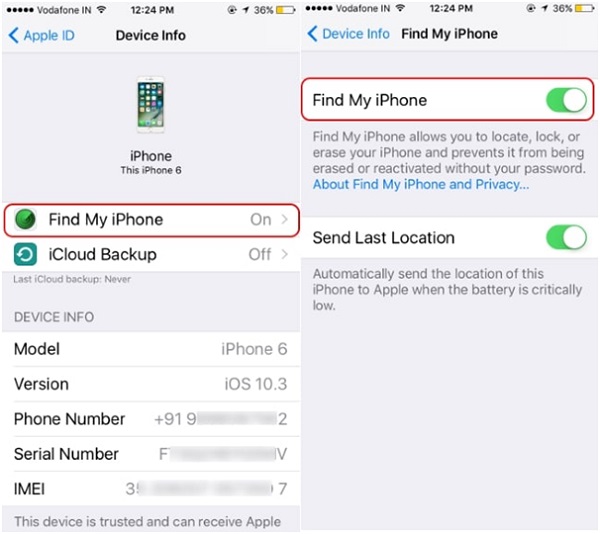 a. When your iPhone gets stolen, start the recovery process by clicking on 'Find My iPhone' app. You can use any device given that you are able to sign in to your iCloud account.
b. The app will avail a list of your devices.
c. Simply pick on the stolen iPhone. In a matter of time, you will be able to see it and track it from the available map.
d. Make it play a sound in case it is somewhere nearby for prompt access.
2. Remove your Cards from Apple Pay
This is to keep your important data from access by unscrupulous persons. If anyone was to access some vital information, you may end up losing lots of cash in a twinkle of an eye.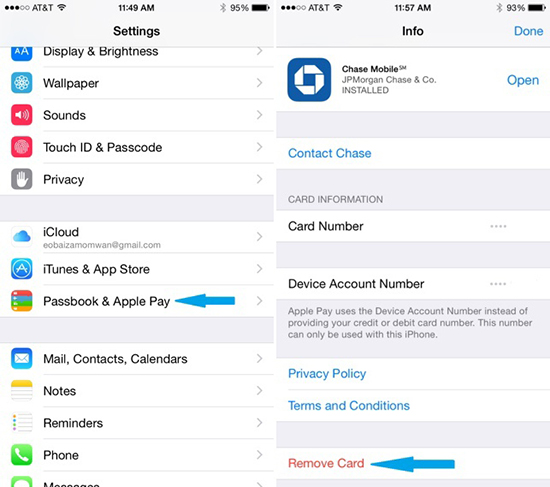 Step 1. Start the process by visiting iCloud.com and logging in with your username and password.
Step 2. Go to 'Settings' on the device that you are currently using.
Step 3. Click on 'My Devices' and then pick on the stolen iPhone.
Step 4. Once your list of cards is made available, click on a particular card and delete it to remotely erase it.
3. Report your Stolen iPhone to Carrier
There are companies that are ready to be at your service such as in times when your iPhone got stolen. Verizon, Sprint and T-Mobie are just but a few of such. Simply call the company to let them do an iMEI check and tie your account to the phone. They will then suspend further phone services for your safety. Besides, they can use the iMEI number to track your lost iPhone.
4. Change your passwords
Both your Apple ID and other social media passwords are of importance at all times. Besides, any scrupulous individual may use them to access personal information hence cause serious damage. Such individuals are usually very smart and can crack passwords within a very short time. To avoid this: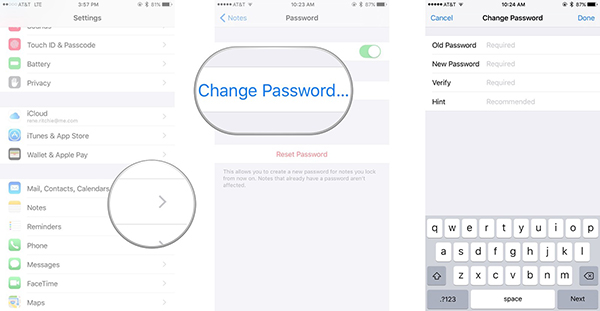 Step 1. Go to Apple ID settings and pick on 'Manage Your Apple ID'.
Step 2. Log in and then select on 'Password and Security'.
Step 3. Next, verify your identity and then click on 'Change Password'
5. Lock your iPhone and Delete data
Just as a locked door, a locked iPhone will prevent access until you unlock it. Use the 'Find My iPhone' App to not only lock your phone but add a passcode. This is a security measure that will avert any further access by the thief who is in a hold of your iPhone. You can go ahead and delete the phone's data such that no bean is spilled without your will.
Note: If you have made an iTunes/iCloud backup in advance, you can use Tuneskit iPhone Data Recovery to recover lost data from stolen iPhone selectively and instantly.
6. Use Lost Mode
The 'Find My iPhone' App has an added benefit of locking down your device via the 'Lost Mode' action.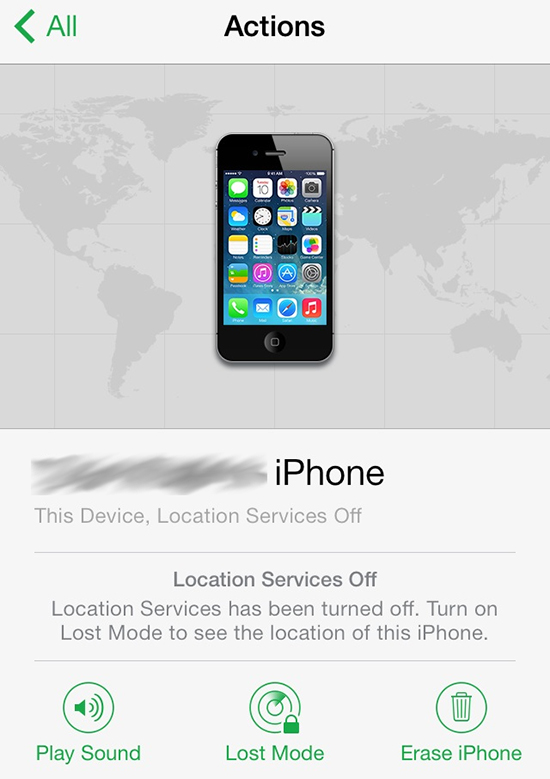 Step 1. Just go to Find My iPhone app, using any other device and click on 'My Devices'.
Step 2. Once a list of your available devices is populated, click on your stolen iPhone.
Step 3. Tap the 'Lost Mode' button to turn it on.
Step 4. Then enter a phone number via which you ought to be contacted once your stolen phone is recovered.
Step 5. With the 'Lost Mode' on, you will be able to see any movement on the map and track your stolen phone's location.
See more: A complete Guide to iPhone Lost Mode
7. Inform family members
It is important to let close family members and friends know that your iPhone is stolen. Besides letting them be aware, you can explore this opportunity and let them help in the search. A location map is a GPS system that will aid in tracking your device by following these simple steps.
1. From your end, go to 'Settings'.
2. Pick on 'Your Name'
3. Select 'iCloud' and sign in with your ID password
4. Go to 'Share my Location' and type in all the names of family and friends whom you want to help you in the search. This will enable a quick tracking of your stolen iPhone.
8. Get help from Police
Amidst all the efforts, it is still vital to get help from the police. Immediately you are able to track the exact location where your stolen iPhone is, ensure you don't go there alone. Collude with the police department that is next to the map location where your stolen phone is. Simply reveal to them the last location details to let them help in the speedy recovery of your phone.
9. Inform your employer
Probably, your company issued you with the phone in question. It such an iPhone got stolen, ensure you inform your employer as soon as possible. It is the norm for every company to have security measures in place. So, with prompt information, they'll be able to secure all the important data to avert unauthorized access.
10. Ping your iPhone
This works best if you have a paired Apple HomePod or Watch. You can use these devices to ping the stolen iPhone. From the HomePod or Apple Watch, swipe from the bottom to the top of the screen so as to lay out the 'Control Centre'. Check for the icon of an iPhone on the left-hand side of the Control Centre. Your stolen iPhone should show as curved lines. Tap on this button to ping the iPhone. Your stolen iPhone will ding each time you keep pinging. Continue with this until you are able to locate it.
In Conclusion
Given the high magnitude of phone usage, no one can stand losing a phone even for the shortest time possible. That is why we have summed up several ways via which you can be able to track your stolen iPhone. You will not only be able to track your phone but also manage to keep your confidential information safe from unscrupulous persons.