What is Lost Mode on iPhone? How to Unlock It?
Posted by Leonard White on Agu 14, 2023 12:35 AM • Category:
Unlock iCloud
5 mins read
"I lost my iPhone just now. How to turn on Lost Mode on my iPhone? What does it do on my iPhone? "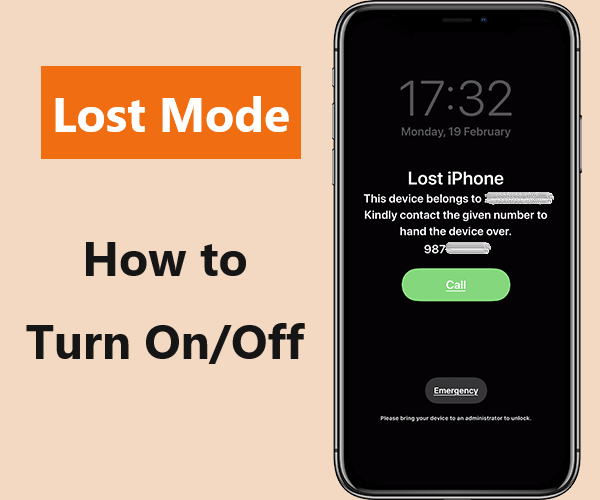 It is critical to turn it on immediately when you cannot find your iPhone. But what if you forget the Apple ID and passcode? You may wonder how to turn off Lost Mode on iPhone.
Don't fret, we have sorted out things you need to learn about Lost Mode on iPhone. Scroll down to read more!
Part 1: What is Lost Mode on iPhone
Lost Mode is a protection built in iPhone to keep your data safe when your iPhone is misplaced or stolen. Under the Lost Mode, no one can access your information on your iPhone, even if your screen lock passcode gets stolen.
It is turned on by the Find My iPhone feature, which enables you to locate the lost iPhone and erase the device if necessary. As long as it has power and it has a connection to a network, its location can be tracked by you.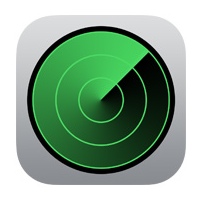 Part 2: What Does Lost Mode Do on iPhone
Once your iPhone is put in Lost Mode, the things listed below will happen:
1. The email associated with your Apple ID will receive a confirmation.
2. The lost iPhone will display a message saying the device is lost and how can others contact you to give it back. You can edit the message via Find My iPhone, and tick the option of receiving the updates of its location.
3. Though your iPhone can receive phone calls and FaceTime calls, it won't display any alerts or notifications, the alarms are also included.
4. Some services like payment cards will be disabled.

Part 3: How to Turn On Lost Mode on iPhone
You ought to turn on Lost Mode on your iPhone as soon as possible to avoid losses.
Here are the steps:

Step 1. Go to iCloud.com and sign in to your iCloud account.
Step 2. Tap on the "Find iPhone" icon and enter your Apple ID passcode again.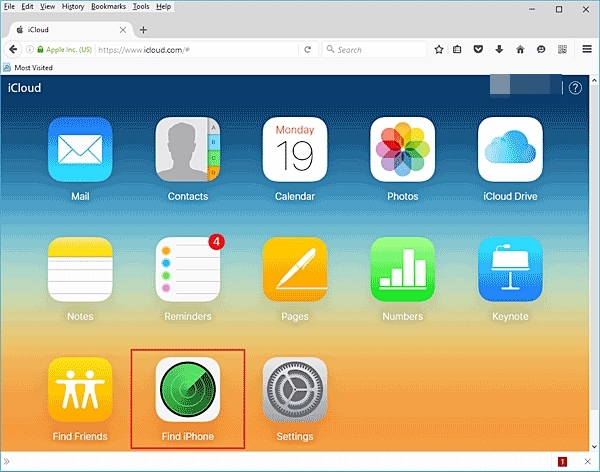 Step 3. After clicking on "All Devices", select the device you have lost.

Step 4. You can check the battery percentage and location last recorded. There are three options displayed, and you need to select "Lost Mode".
Notes. If your iPhone is probably displaced nearby, you can make attempts to the option "Play Sound". The option "Erase iPhone" is available when the device can't be expected to come back.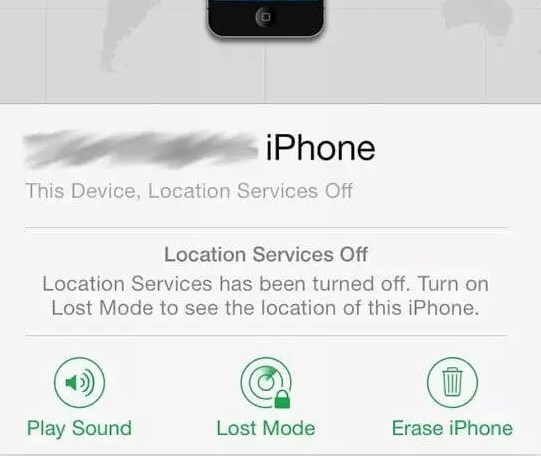 Step 5. Now, you can edit the message shown on your lost iPhone. Enter a phone number you can have access to so that someone who finds it can return it to you. Then, click "Next" and continue typing the message.
Part 4: How to Turn Off Lost Mode on iPhone
Method 1: Unlock iPhone in Lost Mode via iCloud
After you find your lost device, it has a similar process to turn off the Lost Mode on your iPhone:
Step 1. Visit iCloud.com and sign in to your iCloud account.
Step 2. Navigate to "All Devices" and select the iPhone.
Step 3. Tap on the "Lost Mode" icon.
Step 4. Confirming your selection, click the "Stop Lost Mode" twice.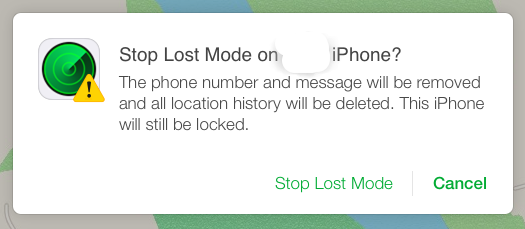 Method 2: Unlock iPhone in Lost Mode without Apple ID
If you can't remember your Apple ID or its passcode, TunesKit Activation Unlocker will be an unbeatable option for you to handle this.
TunesKit Activation Unlocker is a professional tool for you to turn off Lost Mode on iPhone or other iDevices without Apple ID. It specializes in diverse situations related to iCloud, such as removing Apple ID without passcode, bypassing iCloud Activation Lock, and turning off Find My without password. What's most important, is that it has a high success rate and supports both Windows and Mac.
Follow the steps below to turn off Lost Mode on your iPhone:
Step 1:

Connect Your iPhone to the Computer

Lauch the TunesKit Activation Unlocker on your computer. Then, connect your iPhone to the computer, and click on "Start".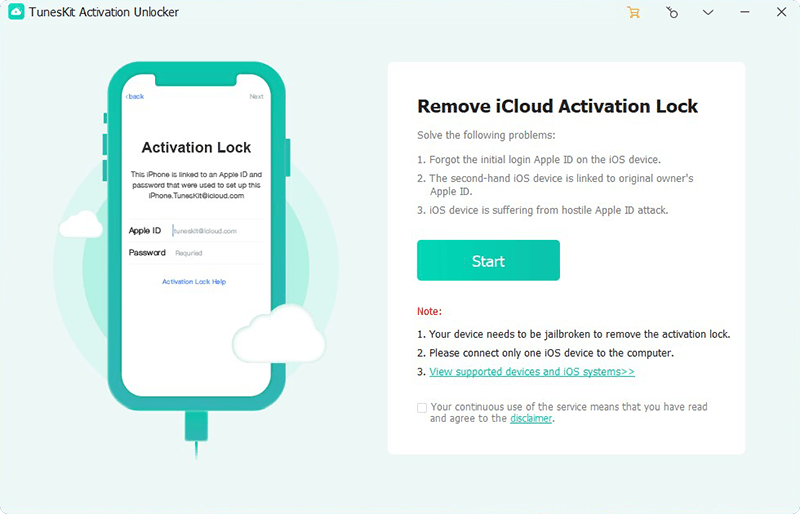 Step 2:

Jailbreak Your Device

A jailbreak tool will be downloaded. After that, you need to follow the tutorial to jailbreak your iPhone.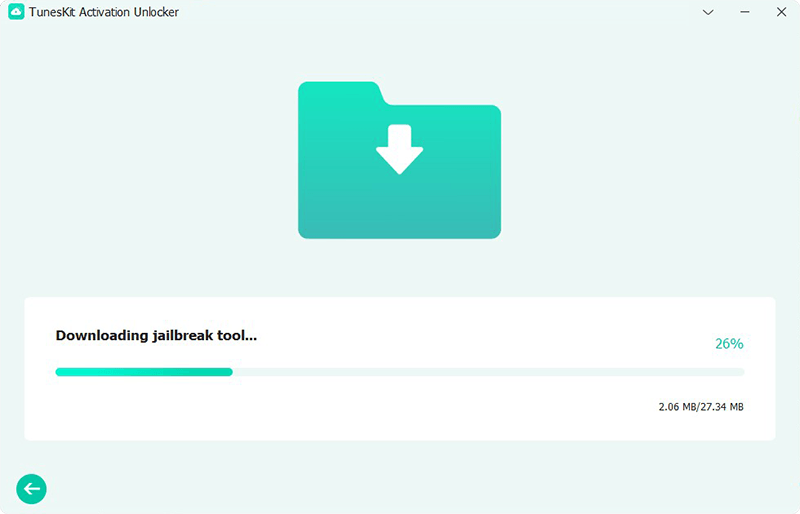 Step 3:

Turn Off Lost Mode on Your iPhone

After the jailbreak, you should restart your computer and launch the TunesKit Activation Unlocker again to continue. It will start to unlock your iPhone and turn off the Lost Mode.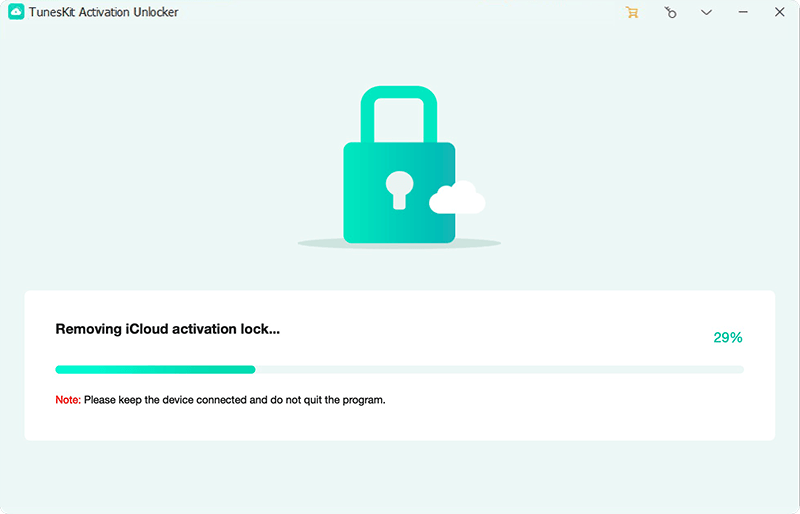 Part 5: Summary
Tips that may come in handy are displayed above. Now you may have learned about all the things you need about turning on or off the Lost Mode on iPhone.
When you have to confront such an issue, the TunesKit Activation Unlocker is one of your best choices. We hope you find your iPhone back and regain access to it successfully.