Pros and Cons of iPhone Jailbreaking 2019
5 mins read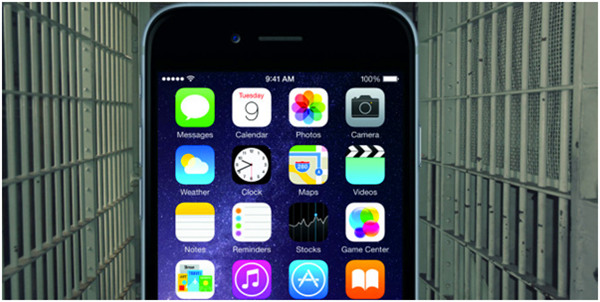 The iPhone is today regarded as the most uniquely designed classy and intelligent smartphone in the world. Millions of people love iPhones. As much as we there are happy users, there are also quite a number of unhappy ones who apparently are not pleased with many restrictions that come with the phone. We call them jailbreakers.
They are always trying to get around the restrictions. You are probably thinking of jailbreaking yours too and the big question now is: should I jailbreak my iPhone? Well, this article will help you make that decision by providing you with the pros and the cons of jailbreaking an iPhone. Before that, we first see what the jailbreaking really is.
What Is Jailbreak iPhone?
Usually, the iOS, which is the operating system for iOS devices, does not allow programmers or individual user to customize their phones. There are so many better alternative apps to the ones provided for iOS but it is frustrating that the OS always reverts back to the default App. iPhone users can only install Apps from the App Store. Apple Company also has tough security restrictions which sometimes are inconveniencing. These are some of the major restrictions that jailbreakers try to do away with.
So what is jailbreaking? Jailbreaking can be said to the process/act of removing or bypassing restrictions and limitations that come along with the usage of iOS. Currently, jailbreaking iPhone is legal in most countries. However, Apple considers such actions as a violation of its warranty; hence if anything goes wrong during or after iPhone jailbreaking it will be up to you to fix it.
Pros and Cons of Jailbreaking an iPhone
Sometimes it may be difficult for users to decide whether or not to jailbreak their iPhones. Thus we here list out some reasons why you should jailbreak your iOS device as well as some risks after jailbreaking iPhone. You can make a wiser decision after reading through it. Now let's look at the pros and cons of jailbreaking an iPhone as follows.
Advantages of Jailbreaking iPhone:
1. Access to an ocean of Apps
Perhaps this is one of the most important reasons that many people want to jailbreak their iPhone. A jailbroken iPhone can easily install Apps from other sources apart for iTunes App Store, so that jailbreakers can freely enjoy as many unauthorized apps as they want.
2. Free tethering
Usually, tethering your iPhone to your laptop for Internet services is chargeable. However, with a jailbroken iPhone the service is absolutely free with help from Apps provided for by the Cydia framework.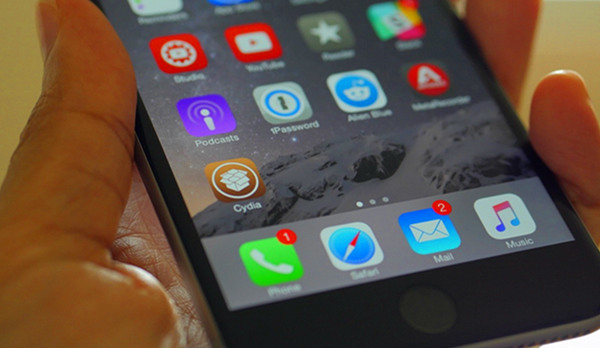 3. Easy iPhone customization
Besides, another advantages for a jailbreaking iPhone is that it enables uses to customize the control center as you like. After jailbreaking, you can easily customize your iPhone with desired themes, icons, wallpapers, and sound among others.
4. Access to iOS files
Jailbreaking provides iPhone users with a chance to access the workings of the iPhone and therefore making it easy to fix corrupt files on iOS devices.
5. Change wireless providers
The process helps users/ programmers make changes to the Subscriber Identity Module (SIM) card, hence making it possible to 'unlock' your iPhone at any time, according to your needs.
Disadvantages of Jailbreaking iPhone:
1. Dangers of corrupt Apps and security
The ability to install applications from foreign sources makes it vulnerable to malicious software attacks. This could damage your iPhone since a jailbroken iPhone has completely destoryed the protection that Apple has built on both iOS devices and iTunes App Store. Unfortunately, there are no antivirus applications for Apple iOS.
A jailbreak means that you tempered with the OS of the iPhone and there compromising the existing Apple security wall. Hence, you are not aware of the security status of the device.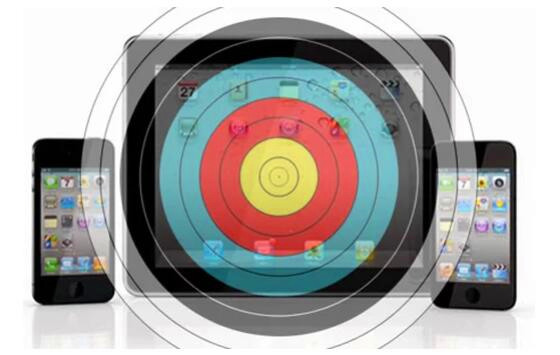 2. Invalid iPhone warranty and iOS update
As we mentioned before, once you perform a jailbreak on your iPhone, you automatically invalidate your warranty. Apple will no longer be in a position to help you in case anything goes wrong. In addition, it may be inoperable when you decided to update your iOS system to the new version since there are some unauthorized modifications in your device. Hence, you are left with the responsibility to decided whehter is good or bad.
3. Unstable system
After jailbreaking, I belive you'll install some other apps that are out of Apple ecosystem, which may makes iPhone system unstable. There are always possibilities to have repeated iPhone crashes. Make sure the app you'd like to installed is trusted by most people.
4. Risk of bricking iPhone
Jailbreaking iPhone is a complicated and dangerous process. If it failed, your iPhone may get bricked. Yet if there is not something wrong with hardware, your bricked iPhone can also be recovered via iTunes restore or DFU mode.
See also: 5 Ways to to Fix a Bricked iPhone
What to Consider Before Performing a Jailbreak on iPhone
After understanding the pros and cons of jailbreaking iPhone, if you have already made your decision to jailbreak your iPhone, it is important that first of all consider the safety of your data i.e. pictures, music, videos, SMS messages, notes, contacts among others. Once you perform a jailbreak you automatically lose all your data. Hence, it is paramount that you back up all your data before doing a jailbreak.
After the jailbreak, you can now proceed to retrieve your data with one of the best iPhone data recovery software named TunesKit iPhone Data Recovery. This program has the ability to recover all your backed up data and lost data within no time. And it is fully compatible with all iPhone models, as well as iPad and iPod touch. All you need to download and install the software on your PC or Mac and retrieve lost data from jailbroken iPhone in a few steps only.
See also: How to Restore Lost Data on iPhone After Jailbreaking
Conclusion
On the final take on the 'Should I Jailbreak My iPhone?' question is that performing an iPhone jailbreak is a risky move considering its pros and cons. Hence it is highly advisable that you only do that if you clearly understand its merits and shortcomings. Otherwise, the final decision is yours. Do what is right for you.