[2023] How to Fix a Bricked iPhone in 6 Ways
7 mins read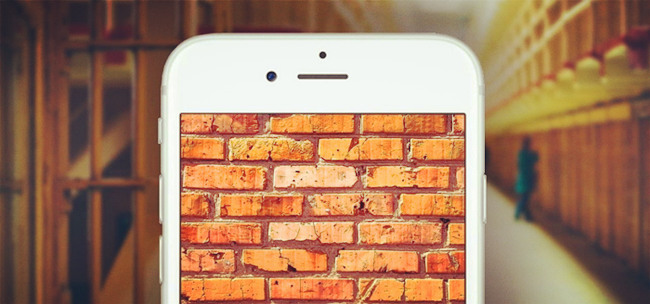 It may take many users by surprise what iPhone bricked really is all about. This only means that your phone is not able to turn on in whatever way. Unfortunately, when this happens, your phone activity is limited until you find possible solutions to fix it. And given the length of technological advancement, any small hitch with the normal operation of your phone can lead to lots of losses. Besides not being able to use your phone normally, you may also experience data loss. Let's elaborate more about what causes bricked iPhone and how to unbrick iPhone.
Part 1: Possible Reasons for Bricked iPhone
The major cause for this issue is your iPhone running low on storage space. Another cause for bricked iPhone is the act of upgrading it to an unstable version. Or your iPhone got attacked from malware such as virus. Sometimes, an unlimited power supply may also cause the bricked iPhone problem.
These leading causes will send your iPhone in a hibernated mode. The outward symptoms of this issue include a stuck Apple logo, a stuck spinning wheel, a black screen and probably being unable to turn on.
Part 2: How to Unbrick iPhone: 6 Solutions
There are various solutions that you can use to fix a bricked iOS device. So, if you are in this situation and wondering how to fix a bricked iPhone, then you are at the right place. The following solutions do not require extra effort; simply follow them to repair it.
Solution 1. Fix Bricked iPhone Without Any Data Loss
If your data are not backed up, then using this solution is the best choice for you. It's an advanced iOS fixing tool designed for iPhone, iPad, iPod and Apple TV users. TunesKit iOS System Recovery will see to it that your bricked iPhone is fixed while retaining all your saved data. No matter what iOS-related system errors you meet, such as iPhone stuck on loading screen, iPhone stuck on update completed, or iPhone won't turn on, this useful tool can be helpful to you. Using this tool, there is no need for you to worry about losing your data. Only by taking three simple steps, can you fix your iPhone bricked issue instantly by yourself.
What's more, if you also have the needs to enter/exit the Recovery mode, upgrade/downgrade your iOS system, or reset your device, this tool can be helpful to you. You can simply finish these operations within several clicks.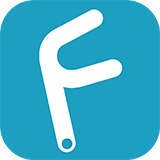 Key Features of TunesKit iOS System Recovery
Fix iPhone bricked issue efficiently without data loss
Two repairing modes: Standard Repair and Deep Repair
Support different iOS devices like iPhone, iPad and iPod
Compatible with all iOS versions including the iOS 16
Try It Free
600,000+ Downloads
Try It Free
600,000+ Downloads
The following is the detailed guide on how to fix a bricked iPhone without restoring by using TunesKit iOS System Recovery.
Step 1. Once you have downloaded TunesKit iOS System Recovery, install and then launch it on your computer. Next, connect your device to the computer using a USB cable. Then, wait until it is detected by the computer. Once it is detected, click the iOS System Recovery button to move to the next window. Choose the Standard Repair to fix your bricked iPhone. This mode is powerful enough for you to fix this issue, and it causes no data loss.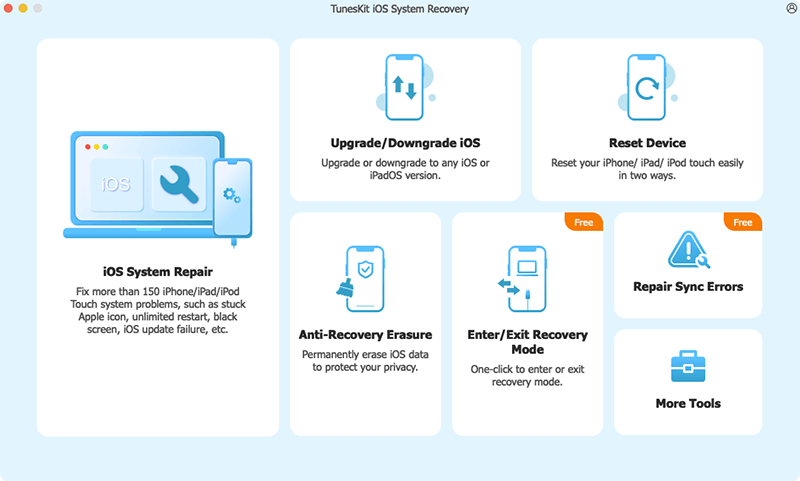 Step 2. In this step, a firmware package will be downloaded. You also need to choose the correct device model before downloading. When done, click on the Download button, which can be found at the bottom right of your screen. This will ensure that the right firmware is downloaded.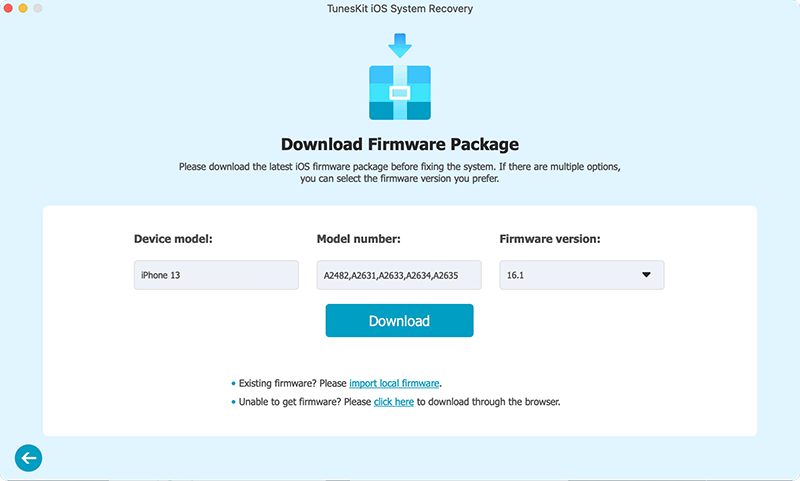 Step 3. The last step is to click on the Repair button to let the program begin the fixing process. This will ensure that your device gains its normal operation as before.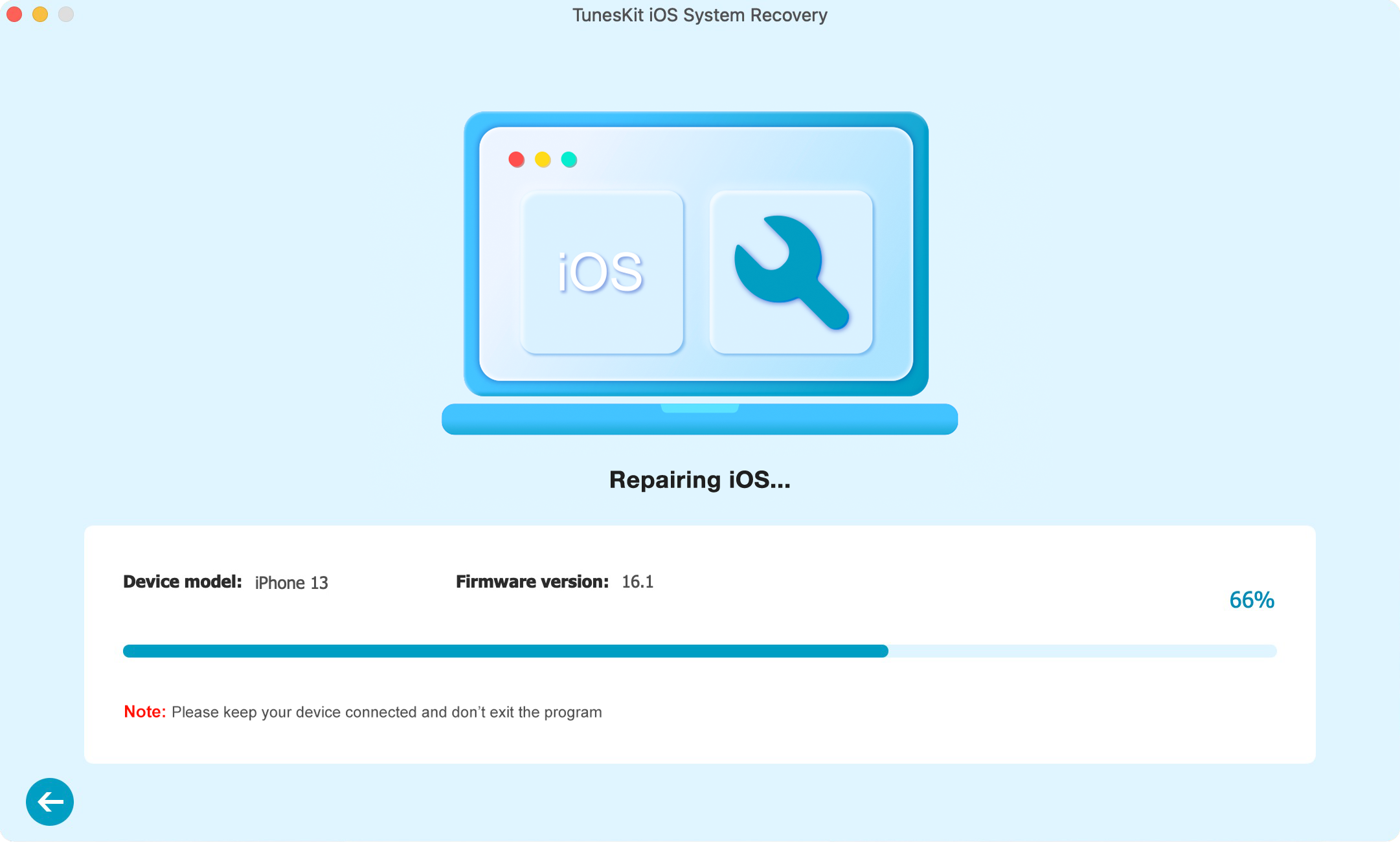 Note: In the event that you are not able to fix bricked iPhone using the Standard Repair, please note that you can also use the Deep Repair. This is meant to fix more complicated iOS issues.
Solution 2. Hard Reset Your iPhone
Hard resetting is another way that you can use for iPhone bricked. It's generally considered as one of the easiest ways to fix most common iOS problems. However, this method will manually break the phone's power cycle, making it lose some data in the process. Nonetheless, it will still help to restore your iPhone to normalcy. For different iPhone models, the steps are different.
(1) On iPhone 8, 8 Plus, X and newer devices,
Simply press Volume Up button and quickly release it. Do the same operation to Volume Down button. Then hold Power button for several seconds until the Apple logo shows up on the screen.
(2) On iPhone 7 and 7 Plus,
Press the Power and Volume Down buttons simultaneously, and hold them for about 10 seconds. Release them when you see Apple logo comes out.
(3) For iPhone 6s and older ones,
Start by holding the Power button together with the Home button at the same time. You should hold them until the Apple logo appears on your device's screen. Release the buttons once you see the Apple logo.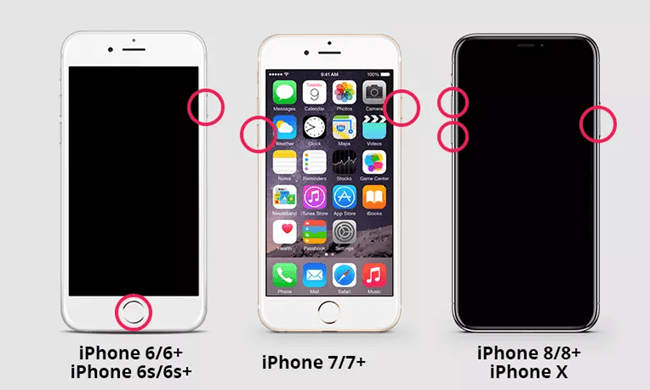 Solution 3. Charge Your iPhone
This is another possible solution for how to fix a bricked iPhone without restoring that you can depend on. Since unlimited power is a cause for iPhone bricked, it would be better to ensure that your iPhone is not deprived of the necessary amount of power. So, charging your iDevice is a good avenue for dealing with iPhone screen turning black or bricked.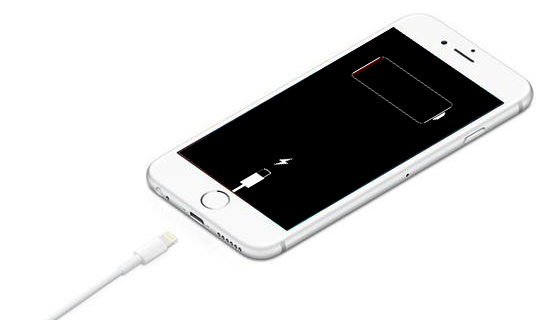 Solution 4. Free Some Space
This is how to unbrick iPhone that is running low on storage space. You definitely need to clear away either unused applications or items so that the bricked iPhone issue can be resolved.
Step 1. From your iPhone's screen, click on the Settings option.
Step 2. Then select the General option.
Step 3. The General tab will populate more options. Choose the Storage & iCloud Usage option.
Step 4. Then select the applications that are no longer in use and delete them. You'll be able to determine the capacity that you require by seeing the amount of space that is available and the much that is used. These are measured in gigabytes.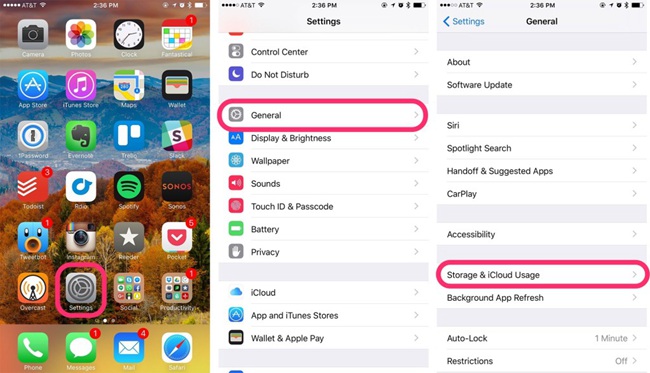 Solution 5. Restore Your iPhone with iTunes
iTunes is a tool that specially designed to troubleshooting iOS device problems. You can also use it to repair your system by following the quick steps below.
Step 1. Update iTunes to the latest version and then open it. Next, connect your iOS device to your computer by using a USB cable.
Step 2. The computer will show available devices on board. Choose your iOS device and then click on the Summary tab.
Step 3. There will be a list of available options. Choose the Restore iPhone option so as to fix your device.

Solution 6. Use DFU Mode to Restore Your iPhone
Using DFU mode is a useful tool for how to unbrick iPhone. This mode can help you restore your bricked iPhone to how it was when you last used it. Here are the detailed steps for you to fix iPhone bricked with DFU mode.
Step 1. Make your iPhone connected to a Mac or a PC with a USB cable. Then, put your iPhone into DFU mode according to its model.
iPhone 8 or later: Press and then quickly release the Volume Up button, and then do the same for the Volume Down button. After that, keep holding the Side button until the DFU mode screen is seen.
iPhone 7 or 7 Plus: Hold down the Top button along with the Volume Down button simultaneously. Then, don't release these two buttons until you see the DFU mode screen.
iPhone 6 or earlier: Press and hold the Home and Top buttons at the same time, and then let them off until you see the DFU mode screen.
Step 2. Launch iTunes on your PC and wait for your iPhone to be detected. Then, choose the Summary button.
Step 3. Click on Restore iPhone, and then your computer will try to reinstall the software on your iPhone.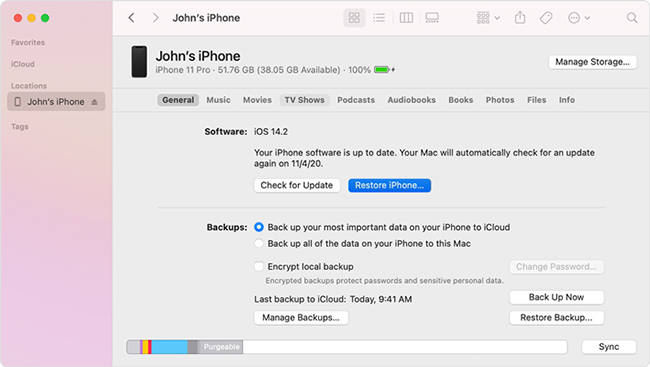 Part 3: Hot Questions about Bricked iPhone
Q1: What is a Bricked iPhone?
Generally, a bricked iPhone means that the software of it is corrupted to the point of no repair. It makes that your iPhone appears to be stuck in some wrongs states and disables you from using it. When your iPhone is bricked, your iPhone may be stuck on black screen, stuck on Apple logo, stuck in Recovery mode, etc.
Q2: Can I unbrick iPhone without iTunes?
Of course. You are allowed to unbrick your iPhone without iTunes. As mentioned above, you can fix your bricked iPhone with TunesKit iOS System Recovery without iTunes. It's truly simple for you to use this program to fix iPhone bricked without restoring.
Part 4: The Bottom Line
As you have learned, fixing a bricked iPhone does not require you to be a tech-savvy. These tutorials can lead you to the right direction of solving your iOS device issues. However, note that most of the solutions could also lead to data loss. It is, therefore, vital to put stern measures when trying to restore your device. These include having a backup on iCloud, iTunes or other cloud systems.
Furthermore, using the best tool is the ideal mode of doing such recoveries. TunesKit iOS System Recovery will not only manage to restore your iPhone but will ensure a 100% secure recovery while fully supporting all of your iOS devices. You can also download it for free and upgrade at your convenience.