5 Solutions to iTunes Error 0xE8000015
Posted by Brian Davis on Aug 18, 2019 6:50:11 PM • Category:
Restore iPhone
5 mins read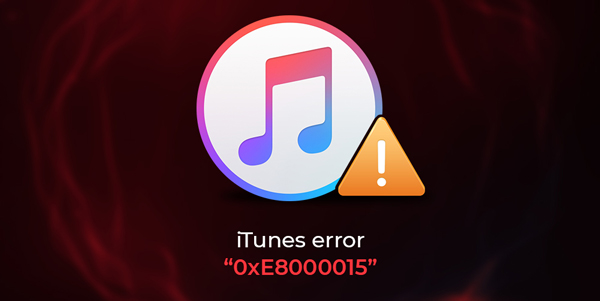 "When I was about to update my iTunes on my laptop, a notification pops out and the update fails. iTunes could not connect to this iPhone an unknown error occurred 0xE8000015"
Looks familiar? You try restoring or updating your iPhone with iTunes, and suddenly a notification pops up, saying that iTunes cannot connect to iTunes error 0xE8000015. It is always annoying to run into such iTunes issues, because they seem trivial but actually demand a large amount of time and effort to solve. If you are searching for solutions to this error, you will find the right one here. This article will provide 5 effective solutions to iTunes unknown error 0xE8000015.
1. Fix iTunes Error 0xE8000015 by Hard Reboot
You may not believe it, but a reboot is actually the fastest solution to a large number of problems. When encountering iTunes error code 0xE8000015, you can restart both your iPhone and computer and see if the erroneous notification pops out again. However, for iPhone, a normal restart may not be sufficient enough. Instead, try the hard reboot, which is more complete and will end all the programs.
Here is a guide to hard restart different models of iPhones:
1) iPhone 6 and its derivatives: hold down the Power button and the Home button simultaneously until the Apple logo appears. The whole process costs about 10 seconds.
2) iPhone 7 and its derivatives: hold down the Power button and the Volume button simultaneously until you see the Apple logo. The whole process costs about 10 seconds.
3) iPhone 8 and later models: Tap and quickly release the Volume up button, and then do the same to the Volume down button. Then hold down the Side button until the screen shuts off, which costs about 10 seconds.
2. Fix iTunes Error 0xE8000015 by Updating iTunes to the Latest Version
In some cases, due to their compatibility, the older versions of iTunes are the cause for the 0xE8000015 error of iTunes. Update iTunes on both your phone and computer will eliminate this cause.
To update iTunes on your PC:
1) Open the iTunes and find the "Help" menu, where you can see the "Check for Updates" button.
2) Click on it, and iTunes will automatically check for the latest version. If there is a newer version, simply updating it.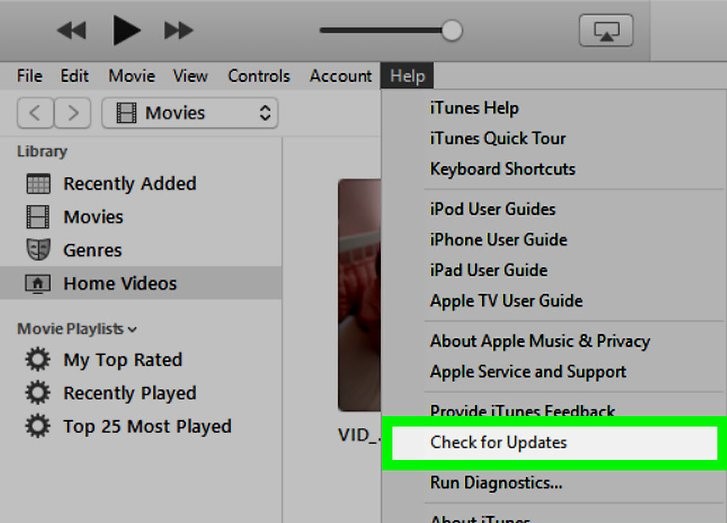 To update iTunes on your Mac:
1) Open iTunes and click on the iTunes menu.
2) Under the menu, tap Check for Updates.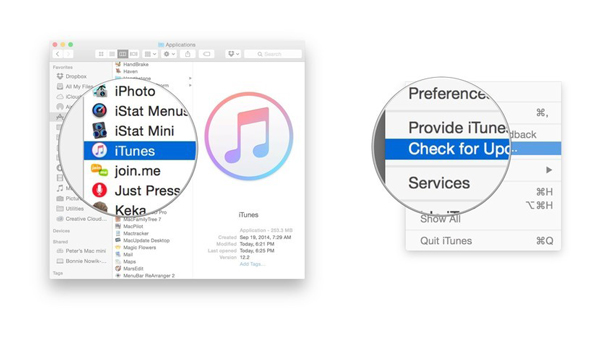 3. Fix iTunes Error Code 0xE8000015 with TunesKit iOS System Recovery
If the previous two methods fail, then it could possibly be that there are glitches or bugs on your phone. This is a complicated situation. After all, it's called "unknown error 0xE8000015", how can you tell which part or app on your phone is the glitched one?
Fortunately, there is a convenient option - TunesKit iOS System Recovery, an iOS system recovery tools. Though it costs a small sum of money, the software will definitely make your iTunes back to normal and save your time and efforts.
TunesKit iOS System Recovery is one of the best iOS system recovery tool. It guarantees to solve 30 more than iOS issues, iTunes unknown error 0xE8000015 included. The miracle it can achieve is that your data will remain intact after the recovery. Besides, the problem you restore your phone or update iTunes to resolve might get fixed during the recovery.
The rest main advantages of this software as well as its free trial downlinks are listed below.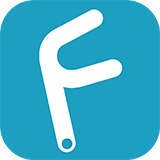 TunesKit iOS System Recovery Key Features
Resolve 30+ iOS issues, including iTunes error 0xE8000015
3 quick steps to finish the whole operation
No data loss in the Standard Mode
Lowest price among similar products
Try It Free
600,000+ Downloads
Try It Free
600,000+ Downloads
Tutorial of using TunesKit iOS System Recovery to Solve Error 0xE8000015
Step 1
Initiate TunesKit iOS System Recovery and connect your iPhone to the computer (recommend Made for Apple USB Cable). Press the Enter Recovery button to usher your phone enter the recovery mode, then just click the Start button to begin.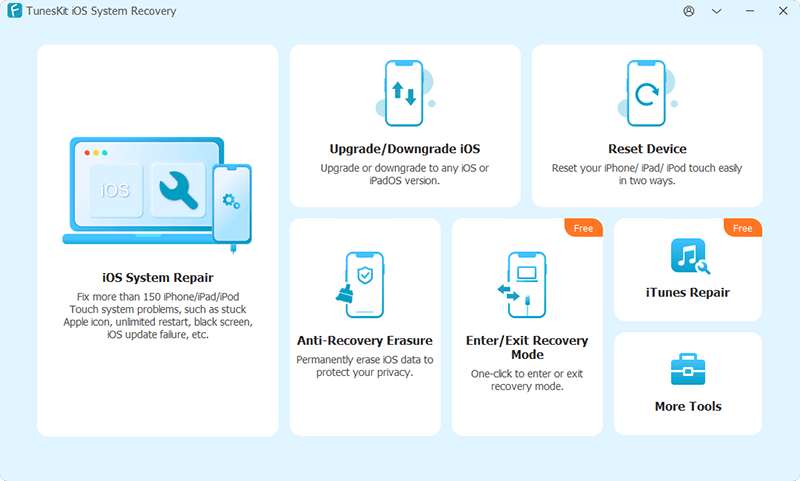 Step 2
Tap the Standard mode button to fix iTunes error 0xE8000015 without data loss. Be aware not to select the Advanced mode, which will erase all your personal data.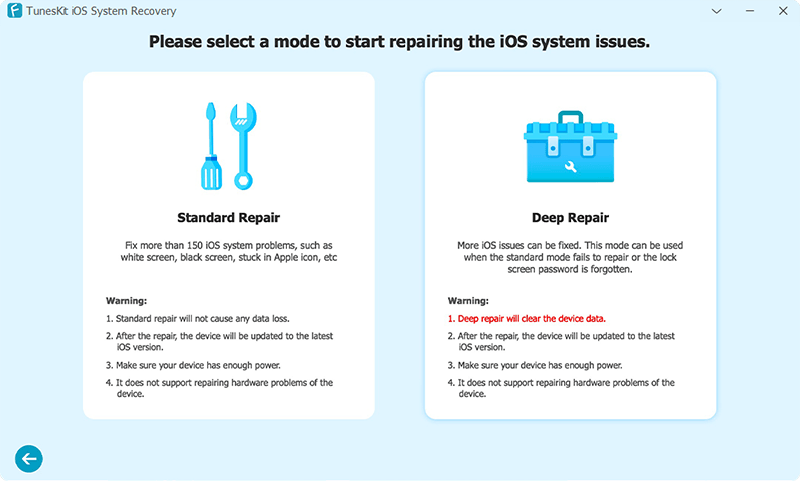 Step 3
Now, you should see the Download Firmware Package interface. Make sure all the info displayed is correct, then click the Download button to download the firmware suitable to your device.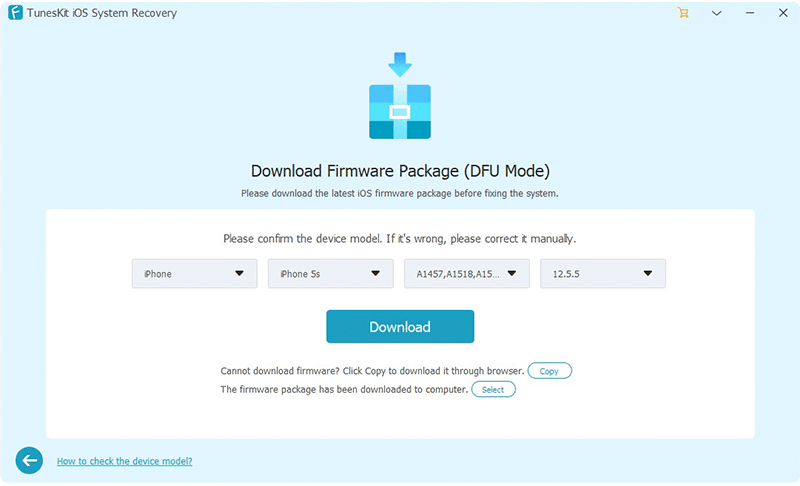 Click the Repair button to start recovering the iOS system. Be careful not to disconnect the device with your computer or it might brick.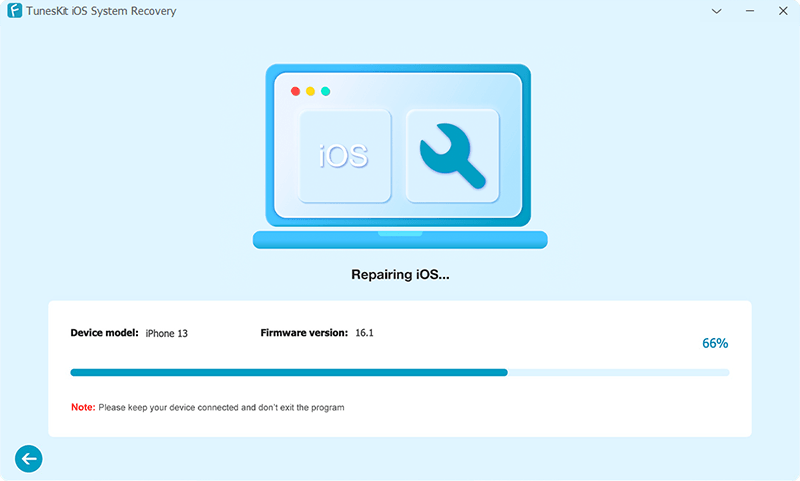 4. Disable Restrictions on iPhone to Fix iPhone Error 0xE8000015
This happens to those users who turn on the restriction option on their phones. Designed to prevent attacks or hijack of your data, the restriction will bock the access to certain contents, and iTunes access to your iPhone might be thwarted. You can try turning off the restriction by following these steps:
1) Open the Settings.
2) Open General Menu.
3) Scroll until you find the Restrictions button and tap on it.
4) You should be able to see the Disable Restrictions button on the top of the menu. Tap on it and type your password, then the restrictions will be turned off.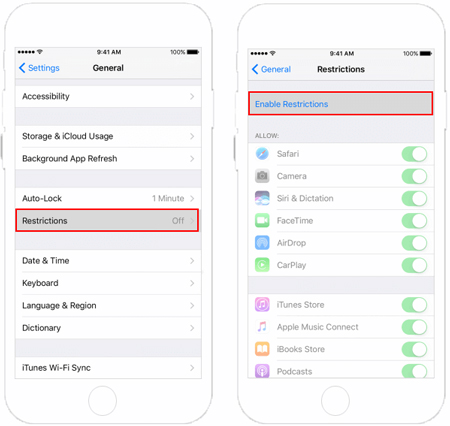 5. Resort to Apple Official Support to Resolve iTunes Error Code 0xE8000015
We have seen people on different forums telling those seek help to factory reset their iPhones or use iTunes to restore. Though it is natural for people to regard iTunes restore as the final solution, we do not recommend users to do so without professional guidance, because it will erase all the precious personal data. If the previous solutions do not succeed, the best and safest thing one can do is asking for assistance from Apple Support. The professional technician there will give you the most suitable suggestions.
Conclusion
Though with all these solutions, fixing iTunes error 0xE8000015 is still a cumbersome and time-consuming experience, so please be patient and cautious. At last, we sincerely hope you can get rid of the error as soon as possible.