A Full Guide to iTunes Error 50
Posted by Brian Davis on Dec 16, 2020 6:12 PM • Category:
Fix iOS Issues
4 mins read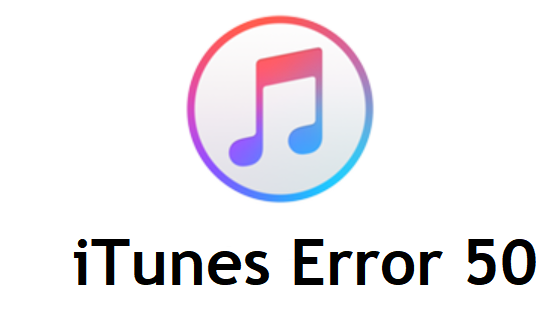 Have you ever used iTunes? iTunes is very powerful, which enables you to import, organize your files, and sync them to iPhone or other devices. It also acts as a store for users to download the apps they need. During the process of syncing files or downloading apps, a sudden error may occur to you suddenly. It stops the syncing or downloading, only leaving you a message. The iPhone cannot be synced. An unknown error occurred (-50).
This problem will be solved in this passage. But before I introduce some workable methods, let's drop by the reasons behind iTunes error 50.
Why iTunes error code -50 appears?
The reasons for this problem are mainly the following ones. You can check them and try to figure out the one that happened to your iPhone.
1. The unstable network connection leads to this bug.
2. iTunes fails to connect with Apple servers.
3. iTunes registry is corrupted.
4. iTunes is outdated.
5. Antivirus software functions mistakenly and causes it.
6. Unknown iOS system mistakes.
How to solve iTunes error 50?
Even though you cannot find out your problem, it is not a big deal. You still can try to fix your iPhone according to the methods below by yourself.
Tip 1. Fix iPhone system error with a professional tool
The iPhone system errors can lead to many frequently seen problems like iPhone error 6, iTunes error 27, iPhone stuck on apple logo. But you do not need to bring iPhone to Apple store. With a small but smart tool, you can fix it easily.
It is named TunesKit iOS System Recovery. This software can fix more than 50 iOS system problems including iTunes error 50. If you have an iPad, iPod touch or other iOS products, you can use it to fix the system errors that appear on them, whether it is serious or not. That's because this tool is loaded with two modes for different kinds of problems. Generally, you can use the Standard mode to fix most iOS system problems without data loss like iPhone stuck on Apple Logo. When you meet some serious ones, use the Advanced mode. If you want to give it a shot, just download and install it for free. Then check the 3 steps to use it.
Step 1. Since you have already installed TunesKit, now just open it. Choose the Start button.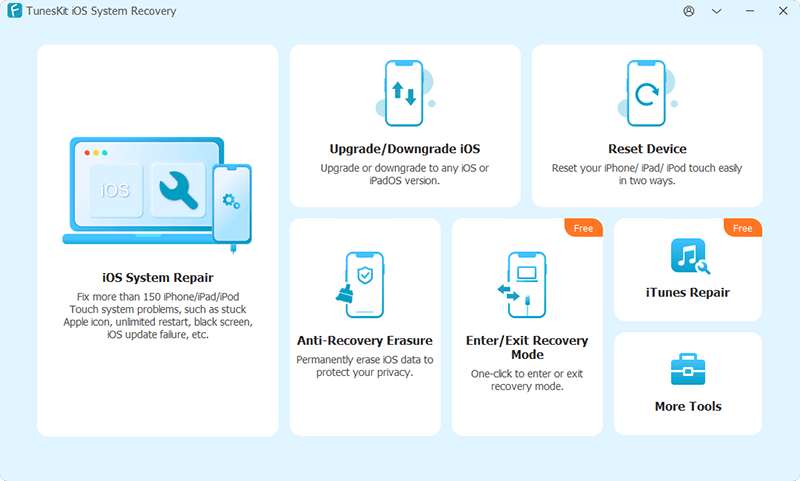 Step 2. Choose the Standard mode to fix the iPhone error 50.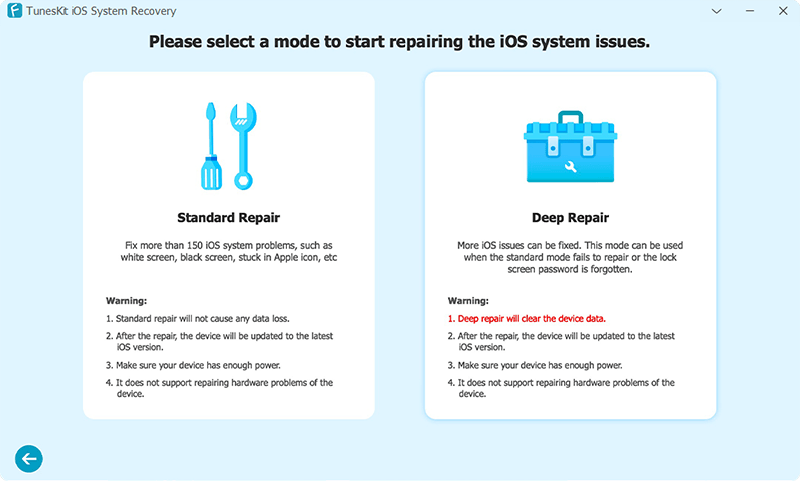 Step 3. Check the information. Keep in mind that correct all the mistake information before you download the firmware package. When it is done, click the Repair button to repair iPhone.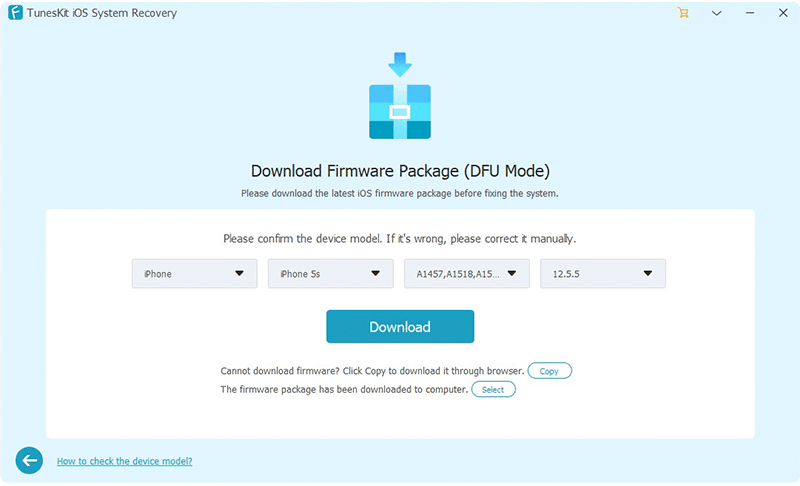 Tip 2. Check the internet connection
We already know that the bad internet connection might cause iPhone error 50. Hence, what you need to do is to check the network connection bar on your computer you use. You can switch to another Wi-Fi which is more stable to support the downloading or syncing.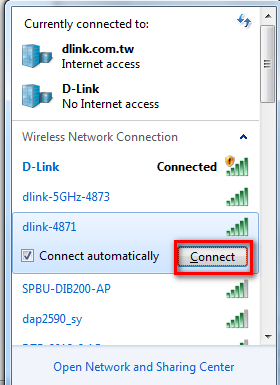 Tip 3. Repair iTunes registry on Windows
There is another reason which could make iTunes error -50 appear. That is the corrupt iTunes registry. To fix it, you need to follow the 3 steps.
Step 1. Launch the settings panel. Click the Update & Security and choose the Advanced Settings button as well as the Restart Now option.
Step 2. Choose the Troubleshoot button from the Choose an option button.
Step 3. Choose the Automated Repair button from the Advanced option button. Then just login in.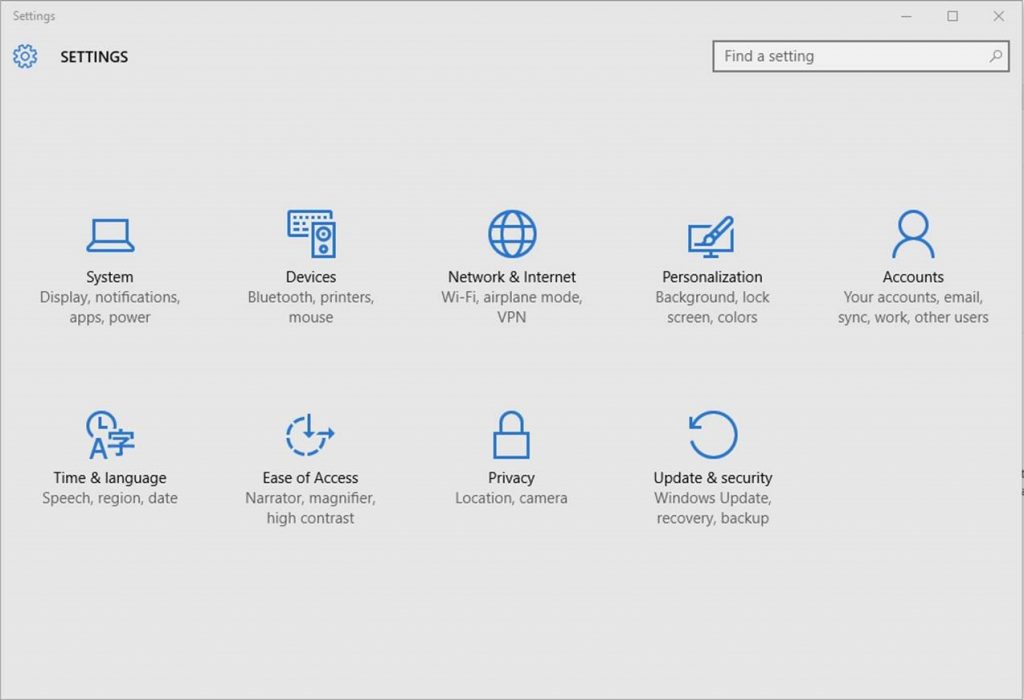 Tip 4. Update iTunes
As the former part of this article, there is the possibility that outdated iTunes results in the iPhone error 50. You are strongly recommended always keeping the iTunes or other apps updated to the newest version, which will diminish much trouble for you. Here I want to provide instruction for those who update iTunes for the first time. Just launch iTunes and click the Help button. Find out the Check for Updates choice.
Note: When you update iTunes, do not forget to check the iOS on iPhone. Keep it in the latest version, too.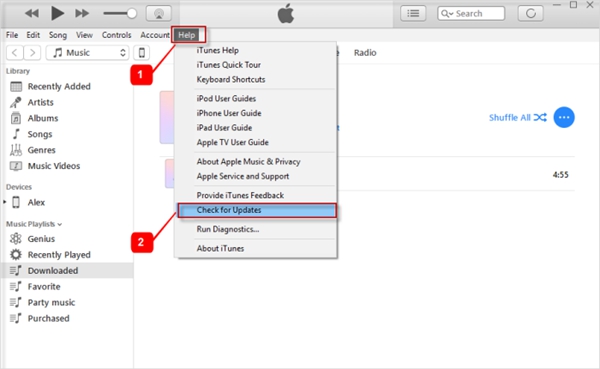 Tip 5. Shut down antivirus software
Most people tend to load antivirus software to protect their computer from being hurt by virus. They may never think about the antivirus software is a two-side sword which may stop the normal function of iTunes and give rise to iTunes error -50. It is worthy of trying to shut down the antivirus software and use your iTunes to see will the error pop up again. To close it, you only need to right-click the icon of your antivirus software appearing on the tray bar menu.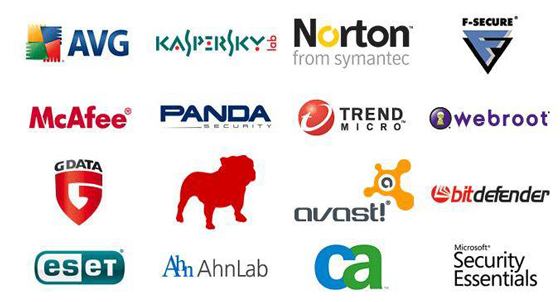 Other suggestions
There are some other suggestions that may work for iTunes error 50.
1. Check the SIM card.
Check the SIM card on your iPhone. You can get it out of the iPhone and insert it again to make sure it is put correctly.
2. Check the USB cable.
Make sure you use an original USB cable and it is not broken. Otherwise, I am afraid you have to change to another one.
3. Remove the Downloads folder.
You can also remove the Download folder with conflicts or timeouts. You can delete the irrelative files or remove all of them.
Final thought
You can follow these tips one by one. But if you are in a hurry, choose the first one directly - using TunesKit iOS System Recovery, which will not cause data loss and is very swift.