Effective Ways to Fix iPhone Keeps Restarting or Restarting Intermittently
8 mins read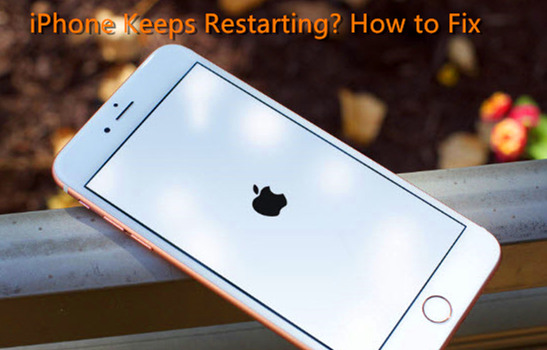 What do you do when your iPhone keeps restarting? Can this problem be fixed without compromising your device? Well, there are many causes to this problem. However, the good news is that the problem can be fixed. To get the right fix you need to identify the type of problem you are having. iPhone restart problems can broadly be classified into two:
iPhones Stuck on Restart - In this case, your phone is completely unusable as it keeps on restarting. The Apple logo appears and disappears on the screen again and again until the device runs out of power.
iPhone Restarting Intermittently - In this case, you get to use your phone for a while and then it restarts suddenly. This problem can be annoying as the phone will mostly restart when you are in the middle of something.
Part 1. Why Does My iPhone Keeps Restarting
Fault iOS Update - A fault iOS update will cause various iOS problems including like iPhone keeps restarting. While updating the iOS version on your iPhone, a stable connection is necessary.
Third-party app problems - If you have installed third-party apps on your iPhone, these apps can be the causes behind the restarting problems on your iPhone.
Illegal attack - You may encounter virus attacks while using a jailbroken iPhone. A jailbroken iPhone can download unauthorized apps, which may contain malware, and make your iPhone keeps restarting.
Hardware issue - Faulty hardware like chip or battery components on your iPhone is a reason behind the iPhone restarting problem. If your iPhone is dropped or water damaged, you can send it to a Genius Bar and get it repaired.
Part 2. How to Fix iPhone Keeps Restarting
If your phone is stuck on restart, here are the steps that you can take to have it up and running once again.
1) Remove the SIM-card
Your phone may be stuck on a restart loop because of a wireless connection problem. Since the SIM card connects the phone to the wireless carrier, removing it will sort the restarting problem. Removing your SIM card will have no effect on your device. Once the phone starts normally, you can insert the card back and continue using your iPhone as usual.
If removing the SIM-card does not help to solve the problem, you either need to replace your SIM card or hard reset your phone. Do not put back the SIM card before you have completed the next step.
2) Hard reset
A hard reset should only be done when necessary. To complete a hard reset on iPhone 6, 6s or earlier, start by holding the Power button and Home button. The Home button is the circular button you see right below the screen. Hold these two buttons until the Apple logo appears on your screen.
If yours is an iPhone 7 or iPhone 7 Plus, press the Power and Volume Down buttons simultaneously and hold them until you see the Apple logo.
For iPhone 8, iPhone 8 Plus, iPhone X and newer models, press the Volume Up and release it quickly, then release the Volume Down button and release it quickly, and then hold the Power button until Apple log comes out on the screen.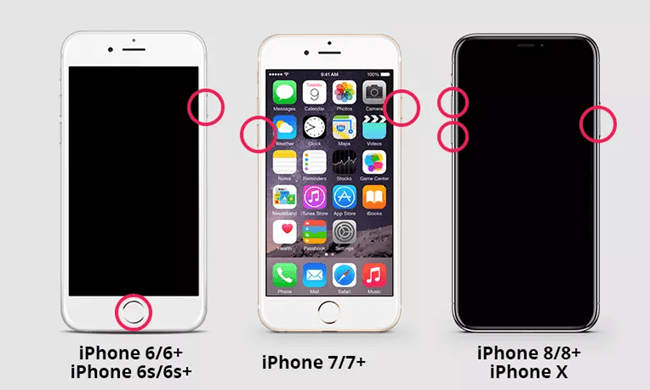 If the phone restarts as normal, you can now put the SIM card back. At least now you are guaranteed that the card is not the source of the restarting problem.
3) Restore using iTunes
In case a hard reset is not successful, you can opt to restore your phone by going to the Summary > Restore iPhone...after iTunes program detects your device successfully. Restoring erases the iPhone's iOS and eliminates any software that could be causing the restart problem. Once the software issue is rectified, you can reload the software and reload all personal information that is backed up in iCloud or iTunes. If the iPhone keeps restarting problem still persists, move on to the following step.

4) Check for hardware problems
Check the charging port for any signs of corrosion. There might also be debris in this port. If you see anything out of the ordinary, get a toothbrush and get all the dirt and rust out of this port. If this doesn't help, then it is possible that you have a shortcut problem.
5) Repair your phone
In the above steps, we have eliminated SIM card, software, and hardware problems. If your iPhone keeps restarting even after trying all the above steps, then it is time to let professionals handle the problem. Take your iPhone to the nearest Apple Store for repair. Here, you will get to the root cause of the problem and have skilled people working to have your phone in perfect order. You can make an appointment before going to the Apple Store so you do not waste time waiting to be served.
Part 3. What to Do When iPhone Restarting Intermittently
If your iPhone is restarting intermittently, you can follow the steps below to try fixing it by yourself.
i. Backup your data
If your phone can restart, it is always wise to back up your data. In case the restart is being caused by a hardware issue, this may be your last chance of having all your data stored for later use. If your data is lost by accident, you can use TunesKit iPhone Data Recovery to recover the data on iPhone.
ii. Update you iOS
The iOS updates come with software bugs fixes among other solutions. In some instances, an update in your operating system is all you need to have your phone running smoothly.
To see if there are any updates available, go to Settings > General > Software Update. Go ahead to update and install the update if it is available.
You can also update your iPhones software through iTunes. Simply connect your phone to a computer and go to the Summary > Check for Update to update your iOS.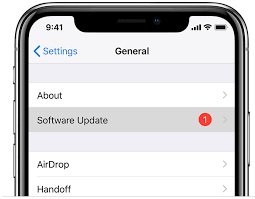 iii. See which App could cause the problem
Though this is rare, your phone could be restarting due to an app error. If you recently installed an app, it could be the cause to your problem. Uninstall the new app and see whether the problem will resolve itself.
You can also go to analytics data check for problematic apps. Go to Settings, then Privacy, select Analytics, and click on the Analytics Data option. Check the list of apps and if you see any appearing a few times on the list, uninstall it and see what happens after that.
iv. Reset all your settings
This can help resolve software issues including iPhone keeps restarting. Go to Settings, select General, click on Reset and select Reset All Settings. This will restore the phone's settings to factory defaults. With this process you do not have to worry about losing your data or apps. However, you will need to re-enter your Wi-Fi password.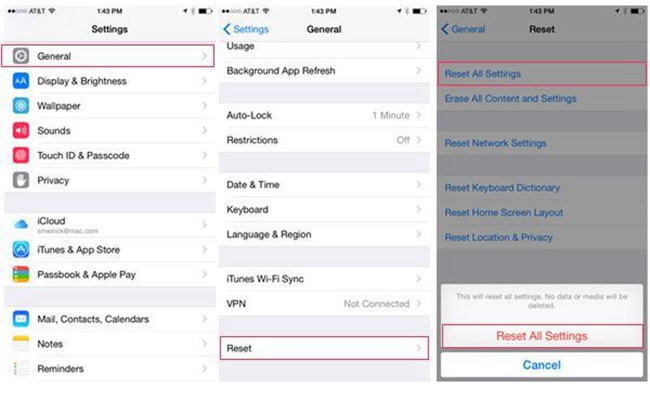 In case these steps do not solve your problem, it is time to bring the big guns and try the steps discussed under the phone stuck on restart section. You can also choose to go directly to the Apple Store and have the problem dealt with once and for all.
Part 4. Fix iPhone Keeps Restarting without Data Loss (100% Working)
No matter your iPhone is stuck on restart screen or restarting intermittently, you can adopt a powerful third-party iOS repair tool named TunesKit iOS System Recovery to fix it efficiently. This professional program can repair up to 150 types of iOS system problems like iPhone frozen, won't turn on, stuck on the recovery mode, iPhone keeps crashing, etc. And the most important part of TunesKit iOS System Recovery is that it can repair all common iOS issues with no risk of losing the data.
Besides it is not only a iOS repair utility, it can also allow users to put iOS device into the recovery mode in one click automatically, bypass some iTunes errors, downgrade iOS system to the previous lower version, etc. The program is available for both Windows and Mac systems and compatible with almost all iPhone, iPad and iPod touch, including the latest iOS 16.3 system.
Now take your time and follow the step-by-step guide below to fix your iPhone keeps restarting problem with TunesKit iOS System Recovery.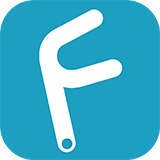 Characteristics of TunesKit iOS System Recovery:
Fix iPhone keeps restarting without data loss
Repair different tvOS/iOS issues at home
Provide Standard Mode and Advanced Mode
Easy to use with friendly interface
Try It Free
600,000+ Downloads
Try It Free
600,000+ Downloads
Step 1

Launch TunesKit and connect iPhone to the computer

Open TunesKit iOS System Recovery on your desktop after finished installation and then use an original USB cable to connect your iPhone to your computer. Click the Start button once the program detects your device. Select the Standard Mode (no data loss at all) and press on the Next button.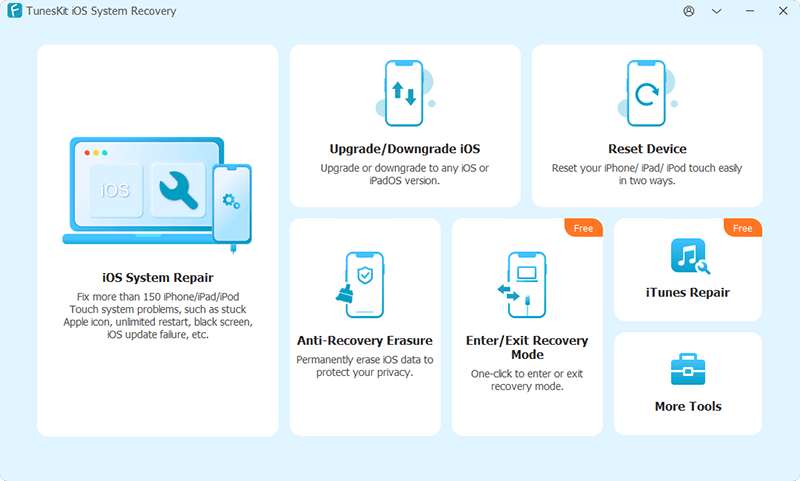 Note: You can also click the "Enter Recovery Mode" on the main interface to put your iPhone into recovery mode in one click before get started.
Step 2

Download and verify the iOS firmware package

Then you'd better check the device info on the next interface such as device model, iOS version, etc., and correct it if there is something wrong. Next just click the Download button at the lower right corner and to ask TunesKit to download and verify the corresponding firmware package.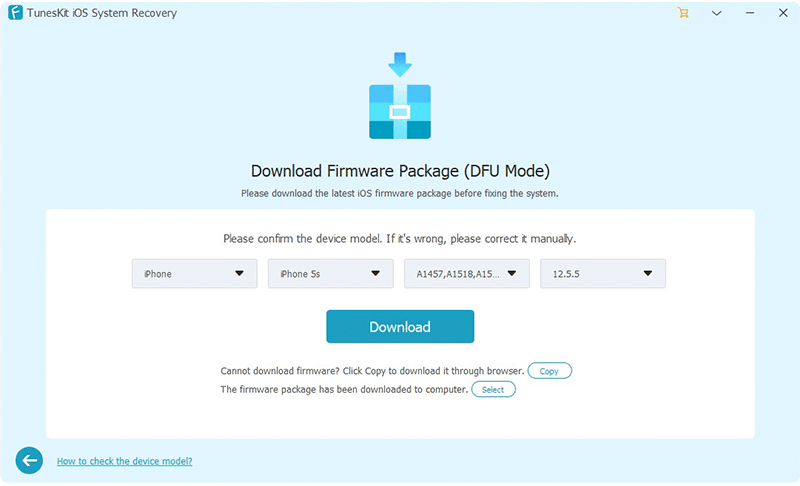 Step 3

Fix iPhone keeps restarting issue

When it finishes the download, just click the Repair button. The program will start to fix your iPhone restarting problem smartly. Wait until the process ends and try again or switch to the Advanced Mode if it failed to repair.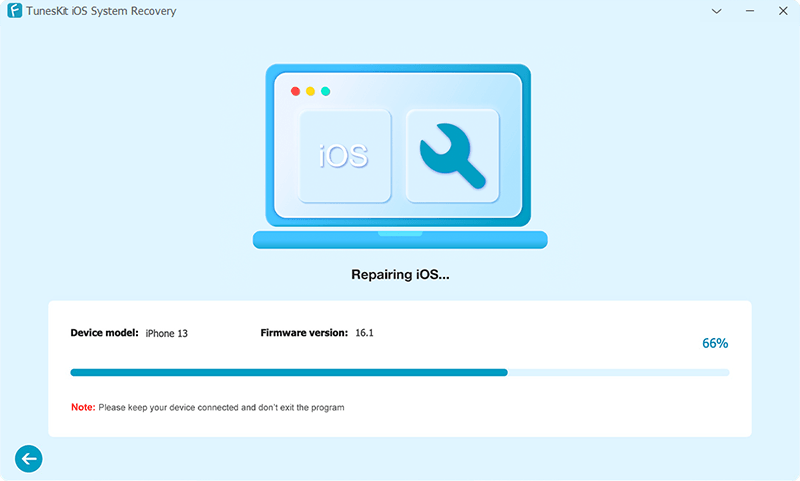 Conclusion
These are the steps that you take in case your iPhone keeps restarting or restarting intermittently. iPhones are designed to last and most software and hardware issues can be rectified with the right skills. TunesKit iOS System Recovery is highly recommended here to fix your iPhone restarting problem. Even when you cannot resolve the restart issue at home, taking it to a professional will help most of the time. Just ensure that you take your device to the right people if you want to maintain the integrity of your phone.