iPhone Keeps Crashing? How to Fix
5 mins read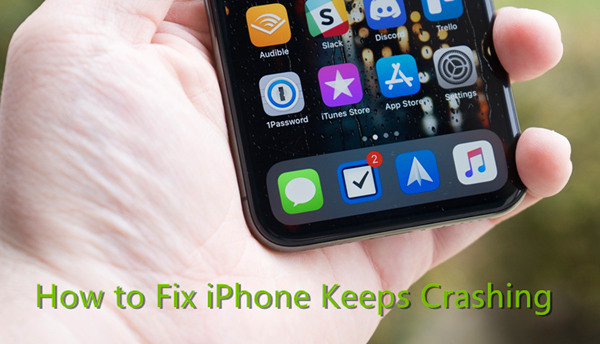 As the norm, iPhoneOS devices have been at the top-class in terms of performance. In fact, when compared to other operating systems, iOS devices usually have the capacity to perform tons of functionalities. These range from taking videos, playing games and even watching updates on breaking news. It is in this effect that most users opt for higher versions of the software. One sure way to escalate to a higher and quick performing version is to upgrade your device. However, users are at times faced with certain eventualities such as iPhone crashing or freezing problem. So, what really causes such issues and how do you fix them?
Reasons for iPhone Crash
• An update to a higher version may lead to your iPhone suddenly going dormant. This is especially when it cannot bear the burden of a stronger version other than what it was manufactured to bear.
• Another cause is when there is not enough memory space in internal memory. Remember, your iPhone can only hold a given number of applications. When this is far stretched, it starts to die a slow death.
• If your firmware is no longer able to bear the burden of your iPhone's applications, chances are high that it will suddenly go into a sleeping mode, resulting in iPhone crash.
• Virus attack is another cause for crashing. There are some viruses that when attack your phone's memory, ends up eating various files and hence causes extreme damages including abrupt shut-down.
Try These Solutions to Fix Your iPhone
Whenever you find yourself in a state whereby you are not able to use your iPhone, you have no choice but to try hard to return it back to its original working status. We have seen that there are various reasons that may cause your iPhone to crash. The kind of approach that you'll give will determine whether you are able to concur the adversity of iPhone crash.
Solution 1. Force restart your device
This is the easiest way that has been there since time immemorial, and is still being used as later as solving iPhone crash 2019. Remember that your iPhone's model will also determine how to carry on.
For iPhone 6 and older versions, hold down the 'Home' and 'Power' keys altogether until you see the Apple logo on your iPhone's screen.
For iPhone 7 and 7 Plus, you'll have to hit the 'Volume Up' option, and the 'Volume Down' and then push down the 'Power' key. Do this for a few seconds until the Apple logo appears on the screen.
For iPhone 8 and X, XR, XS (Max)/XR, press and release the 'Volume Up' first, then do the same operation to the 'Volume Down'. Hold the 'Power' button until Apple logo comes out.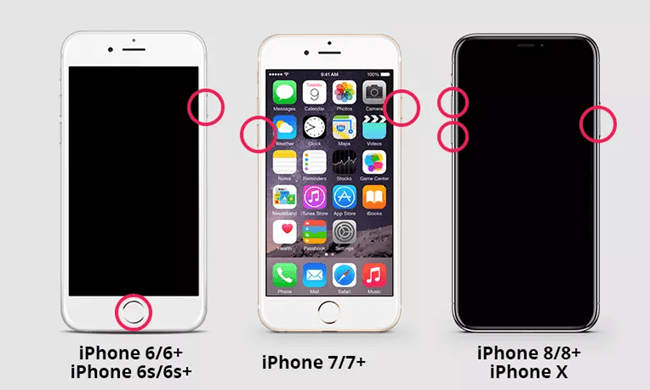 Solution 2. Clear the memory of your iPhone
This solution suits when your iPhone's memory is full. Such a memory deprives your phone the adequate space to carry on other duties. Here we take Safari app as an example.
Step 1. Clear it by going to the 'Settings' option.
Step 2. Choose the 'Safari' option.
Step 3. Lastly, click on the 'Clear History and Website Data'.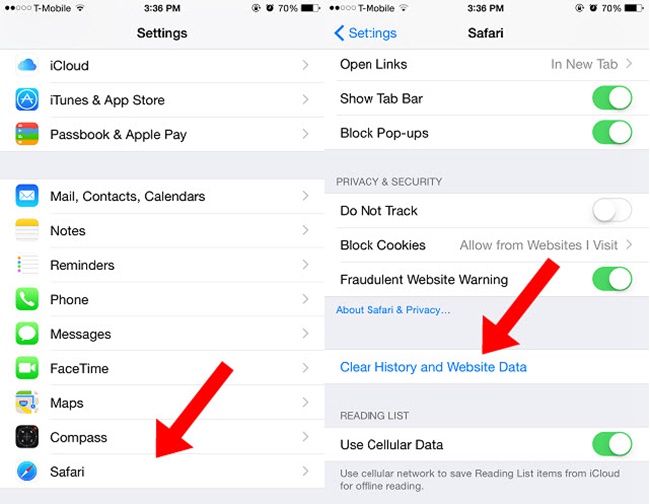 Solution 3. Re-launch an application
Your iPhone may be experiencing crashing issues because of some applications that are not functioning well due to bugs. Once you find out that this is the case, use these steps.
Step 1. Go the 'Home' button and double-click on it. This should bring up the multitasking screen, with various applications.
Step 2. Look for the particular application that has bugs. Swipe on it to quit out.
Step 3. Next, hit the 'Home' button so that you return to the 'Home' screen of your iDevice. Then tap on the application or the applications that you had earlier closed, to re-launch once more.
Solution 4. Re-install the faulty apps
There are certain times when your iPhone keeps crashing because of some faulty apps. Try and identify which app or apps make your iPhone to act dead and un-install it with immediate effect.
Step 1. Go to your iPhone 'Home' screen and tap on the particular app that you want to un-install. Let our finger rest on the icon for about 3 seconds or until the app jiggles.
Step 2. Accept the 'Delete' Activator by hitting on the 'Delete' button.
Step 3. Once you have un-installed the app or apps, go back to the 'App Store' and search for corresponding apps once more.
Step 4. Buy the app once more, by clicking on the 'Buy' option. You'll be required to key in your Apple ID and password so as to download and install the app again. Remember that some apps are for free, you can also install as many of them without spending bucks.
Solution 5. Update your iPhone operating system
It is a good trend to ensure that your iOS is up to date.
Step 1. Visit the 'Settings' option from your iPhone's screen. Then click on the 'General' option.
Step 2. Once it opens up other options. Click on the 'Software Update' option. You will be able to see a notification in the event that there is an available update. Click on the notification to view the new update.
Step 3. Find the new update and then hit on the 'Download and Install' option to update your iPhone.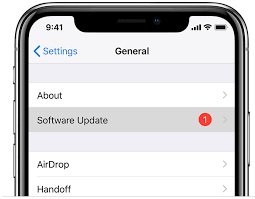 Solution 6. Fix the iPhone crashing problem without data loss – using the best tool
You can also use the recommended tool, TunesKit iOS System Recovery to help in solving crashing issues on your iPhone. The striking part of this method is that you will never lose your current data while fix this problem. This app also enables you to go the advanced mode in case the normal standard mode doesn't solve the problem.
Step 1. Launch the TunesKit iOS System Recovery on your PC. Then use a USB cable to connect your iOS device to the PC and wait until the machine detects it.
Step 2. Click on the 'Start' button and then select the 'Standard mode' to start repairing your iPhone.
Step 3. In the process, you'll be required to download the firmware package and confirm the device that you need to repair.
Step 4. Once the firmware's download is complete, begin to recover the iOS system. Click on the 'Recover' button and let the program do an automatic fixing of the iPhone crash issue.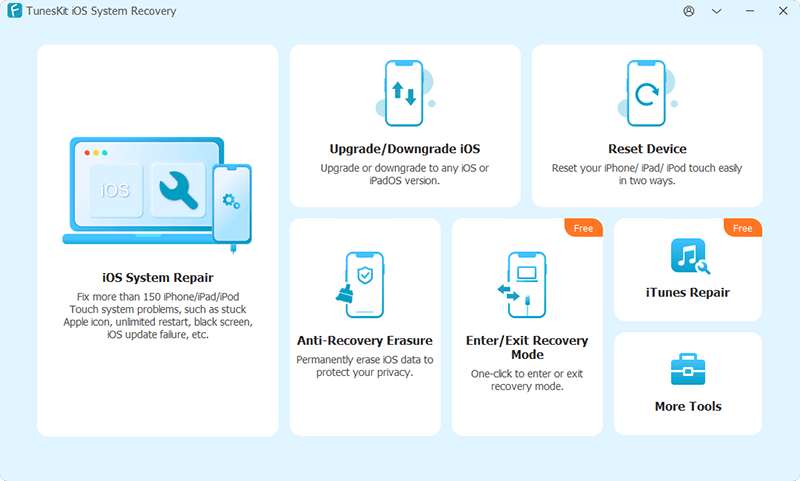 Conclusion
It is pointless to stay in a crisis while in the real sense, you can solve the problem by yourself. The above options are straight forward and can be performed by any user, whether a tech-savvy or beginner. So, the next time your iPhone keeps crashing, try any of the above solutions to set yourself free.