How to Fix iPhone Favorite Contacts Not Working?
Updated by Brian Davis on Mar 18, 2022 4:00 PM • Category:
Fix iOS Issues
5 mins read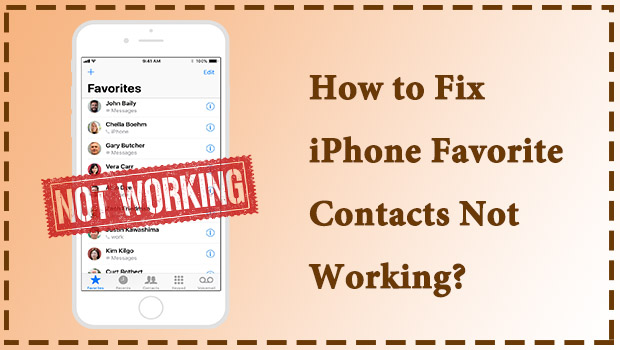 Favorites have been around since the birth of the iPhone, but that may mean you've forgotten about them. That's a shame, because this feature is so useful.
When we open our contacts on our iPhone, we can find a section called Favorites. This function allows us to add important contacts that we often contact to favorites, so that when we need to contact them, we don't have to look them up again in our address book arduously. Instead, we can quickly find contacts in our favorites to make a call or send a text message. Even if you have set 'Do Not Disturb' on your phone, your favorite contacts can still reach you at any time which will be crucial in an emergency.
Common Issues on Favorite Contacts and Causes Behind
Here are some common issues on favorite contacts many Apple users have reported:
• Unable to add new numbers to the Favorites
• Favorites widget not loading and says unable to load
• Favorite contacts list show different numbers from the one you added

If you are now encountering the same issues or situations, there may be something that goes wrong with your iPhone. You can first check the network connection. A bad network connection may occur this Contacts issue. Besides, an outdated iOS version may also lead your iPhone to this issue because of system bugs. Finally, you can check your Apple ID and iCloud account, which will sync your Favorite Contacts automatically.
So if you find that your favorite contacts not working, don't be worry, here we will provide you some effective ways to solve your problem.
6 Methods to Fix iPhone Favorite Contacts Not Working
Solution 1. Check Whether Contacts Are Syncing
The first thing you should do is make sure your contacts are syncing to your desired third-party accounts like Google, Outlook, Yahoo, etc. Here are the detailed steps below.
Step 1. Go to Settings > Find Passwords & Accounts
Step 2. Tap on each account listed
Step 3. Turn on the Contacts button if you want to sync with your Device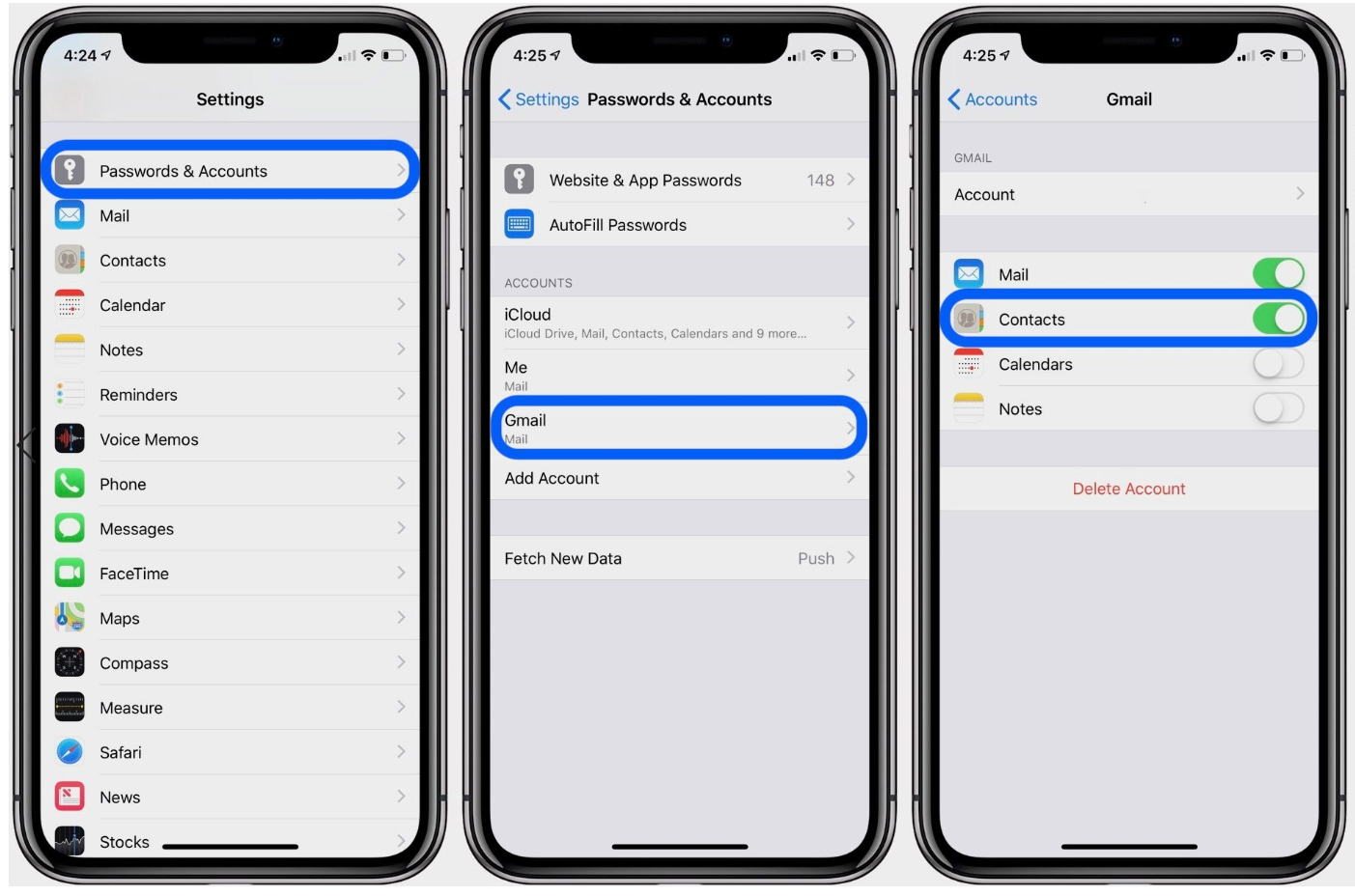 And you can use the same steps to sync other contacts on your iPhone. But if you find your iPhone has turn on the contacts on the account you want, you can toggle it off but choose Cancel to force a quick resync.
Solution 2. Delete the Duplicate Contact Information
In general, the problem iPhone favorite contacts not working will also happen when you have a duplicate contact. Once you set up two contacts for one person, you will create duplicate contact information.
Here are two ways to delete duplicate contact. The first one is to delete the duplicate one by using iCloud. Log in to iCloud's website, and open the Contacts app. Then you can check if there are some duplicated contacts. But this method will be complicated and time-consuming if you have multiple duplicated contacts.
So you can also try the other second method. The second method is to use the contacts app on your Mac to merge contacts. You can follow the steps below.
Step 1. Go to the Card Menu.
Step 2. Click the Look for duplicates button.
Step 3. Choose the Merge button.
Then you will find the contacts will sync with the iPhone if your enabled iCloud on both devices.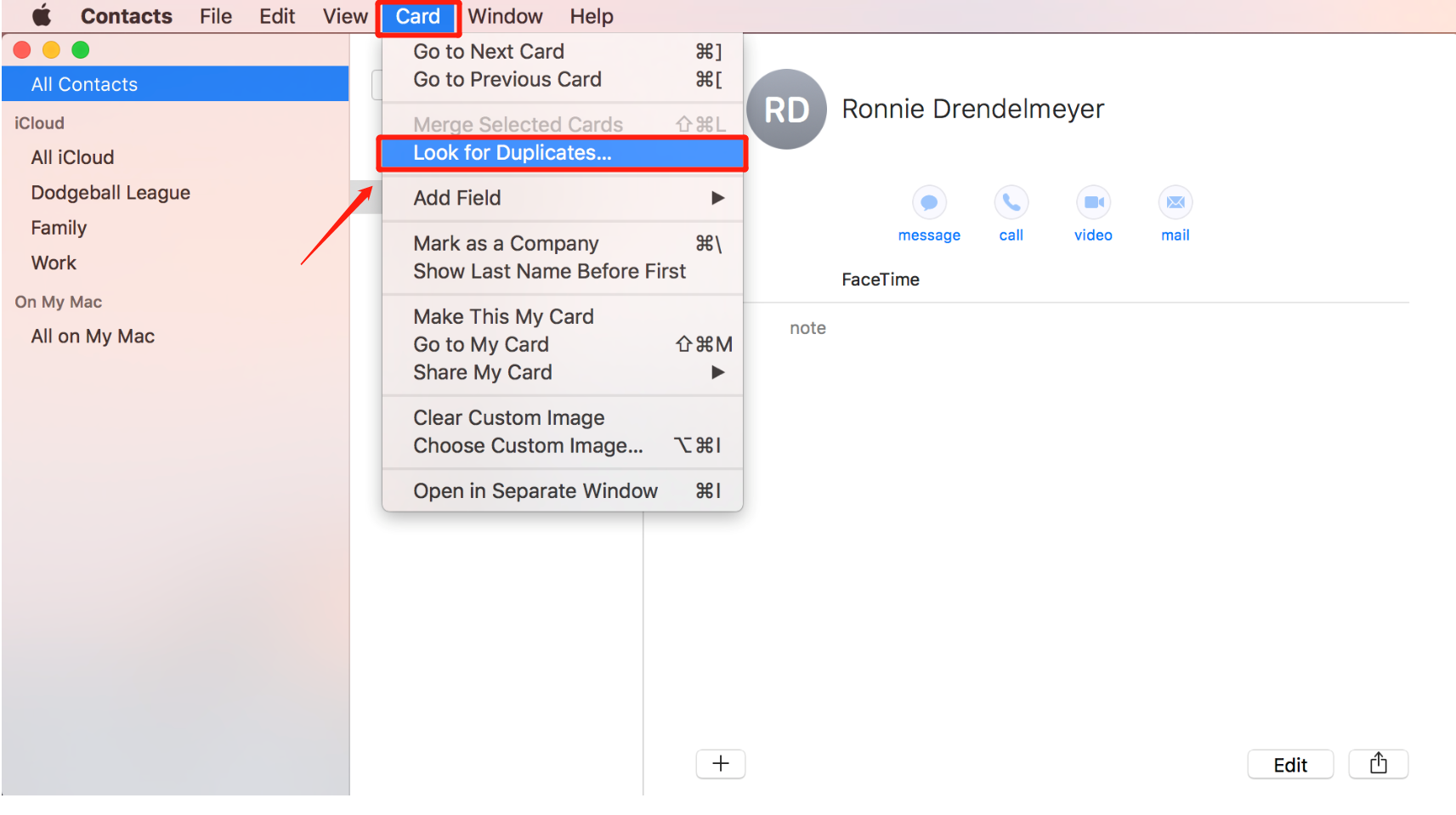 Solution 3. Manage the Linked Contact Information
There is a link contact feature in your contacts apps, which will link different contact information for the same person that you have. The link contact feature helps you merge the information. Sometimes, you may set contact information from Gmail and set another information manually for the same person. If the linked numbers are incorrect, you may encounter the issue that iPhone favorite contacts not working. You can do the following steps to fix it.
Step 1. Open the contact card for the entry that you are having the issue within your favorites. > Scroll down to the bottom and check for multiple accounts for this contact.
Step 2. Edit the numbers so that they are all the same on all accounts.
Step 3. Open up the Favorites and you will see the numbers will be correctly reflected.
Solution 4. Re-Sign into Your iCloud Account
The iCloud contacts syncing will also cause problems on your iPhone favorite contacts. So you can sign out and re-sign to iCloud.
Step 1.Go to Settings > find iCloud.
Step 2.Scroll down and click the 'Sign Out' button.
Step 3.Wait a few seconds and then sign back into iCloud.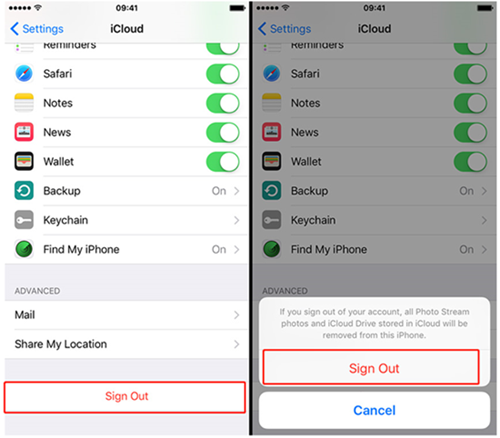 Solution 5. Update the iOS System to the Latest Version
Update your iOS system to the latest version can fix some system issues that need to recover. Here are the steps to update your system.
Step 1. Go to Settings > General
Step 2.Tap Software Update
Step 3.Press Install Now to update your iOS version to the latest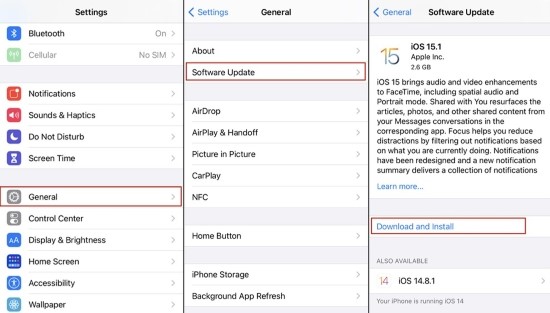 Solution 6. Fix iPhone Contact Favorites Disappeared with TunesKit
If you have gone through the steps above and still can't fix iPhone favorite contacts disappeared or not working, the iOS system on your phone may be damaged for some unknown reasons.
To fix this problem, you can try the TunesKit iOS System recovery software. It is regarded as one of the best iOS repair tool in 2020 and can fix more than 50 iOS issues on your iPhone/ iPad without any data loss and the sophisticated backing up operation. In the next part, we will provide you the full guides on how to fix iPhone favorite contact by using TunesKit.
What's more, this software also provides you the function of 1-click to enter/exit recovery mode for free. And it will also help you downgrade iOS and fix iTunes error like iTunes error 54, iTunes error 39 easily. Why not download it and have a try?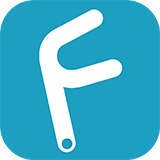 Characteristics of TunesKit iOS System Recovery:
Fix iPhone favorite contacts not working without data loss
Repair different tvOS/iOS issues by yourself
Provide Standard Mode and Advanced Mode
Easy to use with friendly interface
Fully compatible with the latest iOS version
Try It Free
600,000+ Downloads
Try It Free
600,000+ Downloads
Here are the detailed steps on fixing iPhone favorite contacts not working by using TunesKit.
Step 1

Open TunesKit and connect your iPhone to PC

Open TunesKit on your computer. Then connect your phone with computer via a USB cable. After your iPhone/iPad has been detected by your computer, press 'Start'.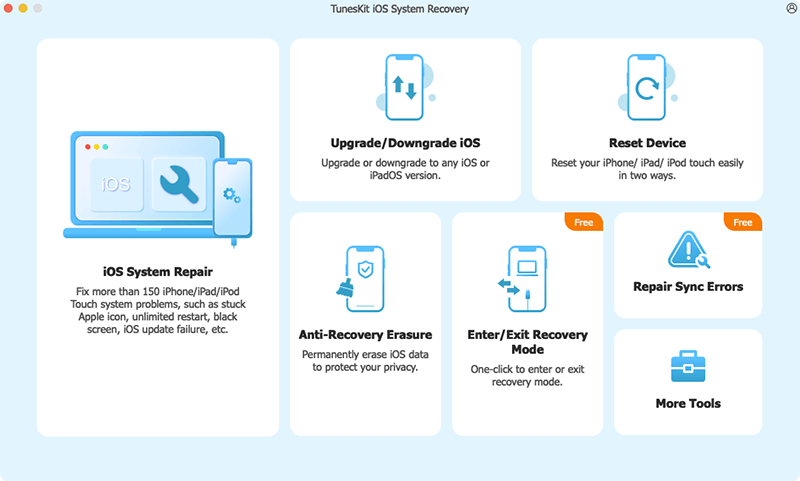 Step 2

Choose a repairing mode and Download firmware package

TunesKit will provide you two repairing mode for you to choose, Standard mode can solve the common iOS issues and repair the iOS system without data loss. Advanced mode can fix more serious issues but it will erase all the data on your iPhone.

To fix iPhone favorite contacts not working, you should try the standard mode first.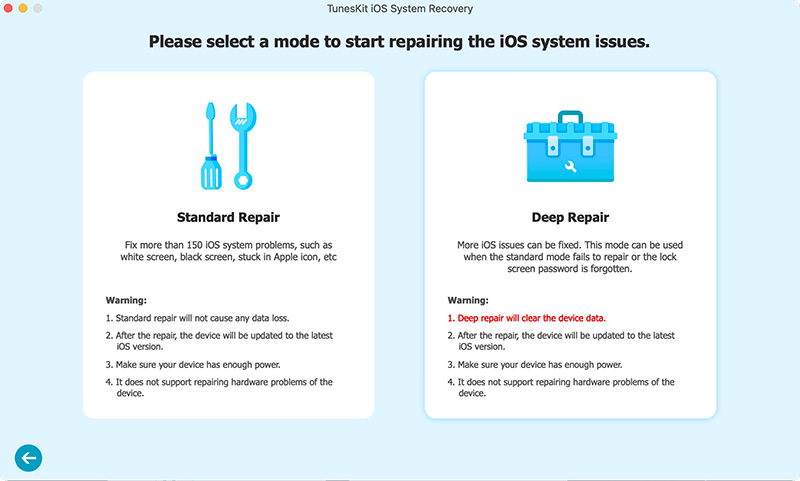 Then, confirm your device info is correct and press "Download" to download the firmware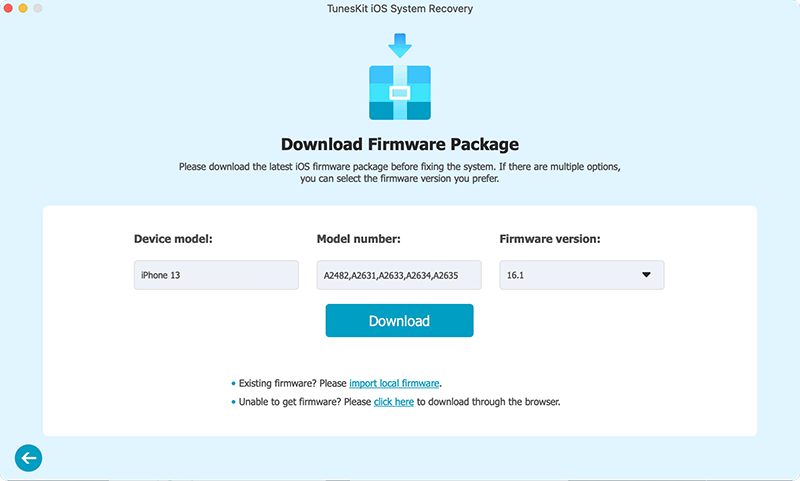 Step 3

Fix iPhone favorite contacts not working

When the iOS system is recovering, make sure your iPhone/ iPad keeps connecting with the computer. Then your phone will be fixed in seconds.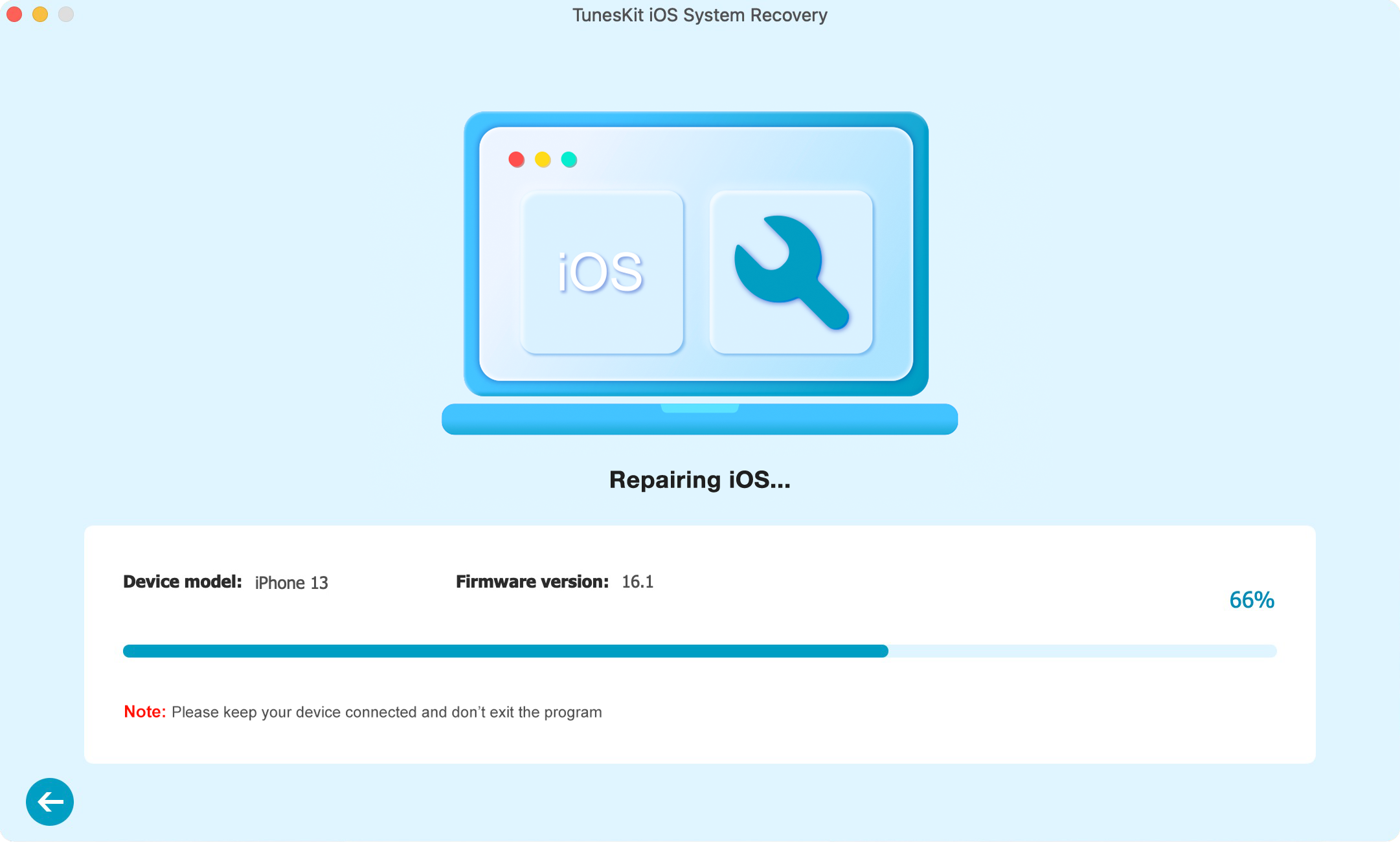 The Bottom Line
Here are all the 6 tips on how to fix the iPhone favorite contacts not working. If you still have any trouble on fixing your problem with the method above, you can just leave your question on the comment place without hesitation. You can also try to use the TunesKit iOS System Recovery tool to fix your all iOS issues without data loss.