Why is Call Waiting Not Working on iPhone? Reasons & Solutions
6 mins read
In this information age, most of us communicate with others via e-mail or social media platforms. But they do not actually achieve the efficiency that the phone call does, especially in places where the network is not available or weak. Phone calls improve communication efficiency, as it has a positive effect on human-to-human communication compared to lifeless text messages, which are always misunderstood. Some say e-mail and social media software can handle multiple conversations at once, but not phone calls. In fact, phone calls are designed with a similar feature called Call Waiting.
Call Waiting is a practical and irreplaceable phone feature that allows us to make better use of our phone calls. However, some call waiting errors occur for some iPhone users when they have a call. What does call waiting mean? Why is call waiting not working on my iPhone? How to fix this issue? The definition, reasons and solutions of call waiting are showed in detail as follows.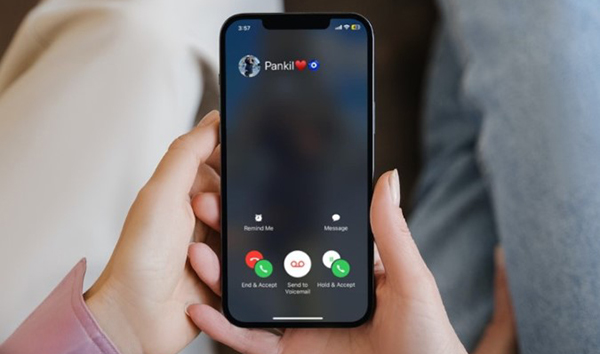 Part 1: What does call waiting mean on iPhone?
Call waiting is used to alert iPhone users that another call is coming while they are on the phone with someone. A new call is put on hold and will not be answered until the user has finished the ongoing call. Call waiting is a significant reminder making people not miss any important calls.
Part 2: Why is call waiting not working on my iPhone?
Call waiting not working on iPhone can be caused by several factors. First, unstable signal. As we know, phone calls work well when the communication signal is stable and strong enough. So if you stay in a place with no better signal, call waiting will not work on your iPhone. Besides, disabled call waiting. Have you enabled a call waiting in your settings? It won't work for you if you do not turn call waiting on. Last, some system issues. Call waiting can also be disabled with some system bugs or issues due to the older system version.
Part 3: How to fix iPhone call waiting not working?
Method 1: Enable call waiting
Call waiting is enabled by default, but some users may carelessly turn it off or have reset all settings so that call waiting is off. So, it's necessary for you to make sure you've already enabled call waiting feature on your iPhone. Follow the tips to enable your call waiting.
1. Find Settings on your Home Screen, tap on it.
2. Scroll down to find Phone with green icon on the listed apps, tap on it.
3. Choose Call Waiting, tap on Primary and Cellular Data, and turn on the call waiting button displayed.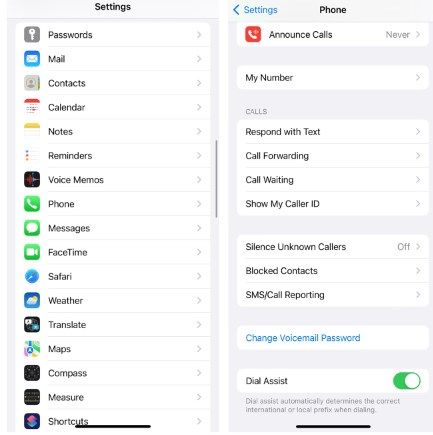 Method 2: Upgrade iOS
Apple regularly updates the iOS version with new features and fixes some bugs that appeared in previous releases. If you have enabled your call waiting on your iPhone and are still having problems with iPhone call waiting not working, it's best to upgrade your iOS version to the newest one. Here's how to upgrade your iOS version to the latest version.
1. Tap on Settings app displayed on Home Screen.
2. Navigate to General, and tap Software Update. You can check your iOS version and tap on Download and Install to access the latest version.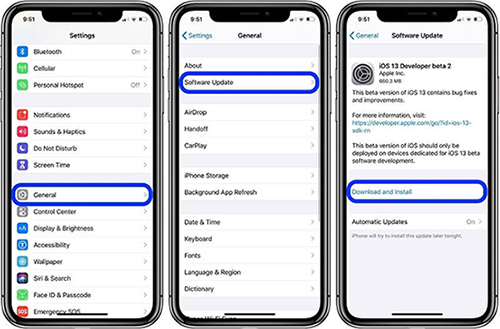 Method 3: Fix call waiting not working on iPhone with TunesKit iOS System Recovery
Have you tried all the setting ways to fix the problem and none of them worked? There may be some issues with your iOS system. Try to fix your system with the professional iOS system recovery tool highly recommended in the following.
TunesKit iOS System Recovery, a high success rate and muti-functional iOS system recovery tool, can help you fix over 150 system issues on iOS device, including iPhone and iPad stuck on Apple logo, iPhone bricked, errors on iTunes, blue screen, errors on Apple TV, etc. iOS 16 and all iOS devices are available for this tool. In addition, downgrading the iOS version without jailbreak can be easily achieved with TunesKit iOS System Recovery. What's more, the tool is designed with a simple, understandable interface that allows you to successfully and easily fix call waiting not working on iPhone. There is no need to worry about the arduous process of using the tool, as TunesKit iOS System Recovery has streamlined all operations to better assist users in fixing issues. All of your system problems can be fixed in a few easy steps!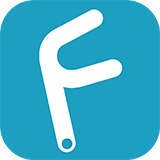 Key Functions of TunesKit iOS System Recovery
Fix 150+ iOS issues and other Apple TV problems
Simple interface & Easy to use
High success rate & Unlimited usage within validity period
Compatible with all iOS versions including iOS 16
Try It Free
600,000+ Downloads
Try It Free
600,000+ Downloads
It only takes 3 steps to fix the call waiting problem on your device. Figure out how it can be achieved with the following details.
Step 1:

Connect Your Device

To fix call waiting not working, you have to connect your device to a computer and keep connected until your iPhone is fixed completely. Click on "iOS System Repair" clearly displayed on the interface.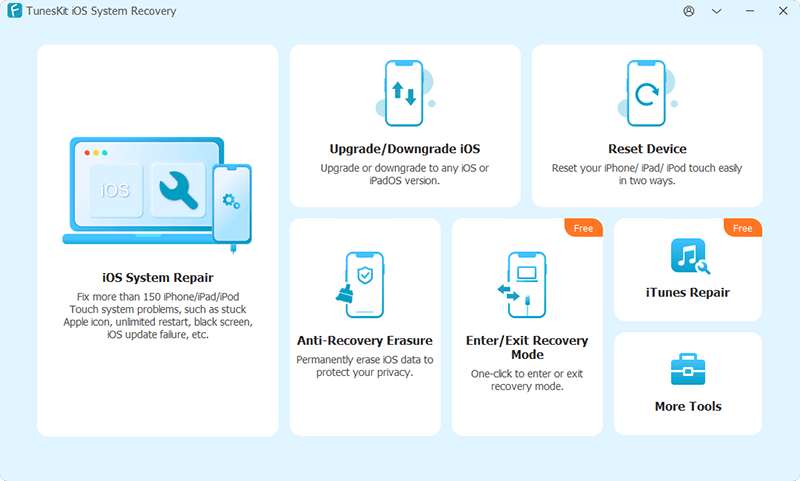 Step 2:

Choose Repair Type

iOS System Repair comes with two repairing modes, Standard Repair and Deep Repair. Standard Repair is recommended to you first as it will not lose any data of your device while you fix call waiting not working on iPhone. And Deep Repair will recover your system deeply, but it will erase your iPhone data. If the former does not work for you, try to use the Deep Repair to fix your iOS system.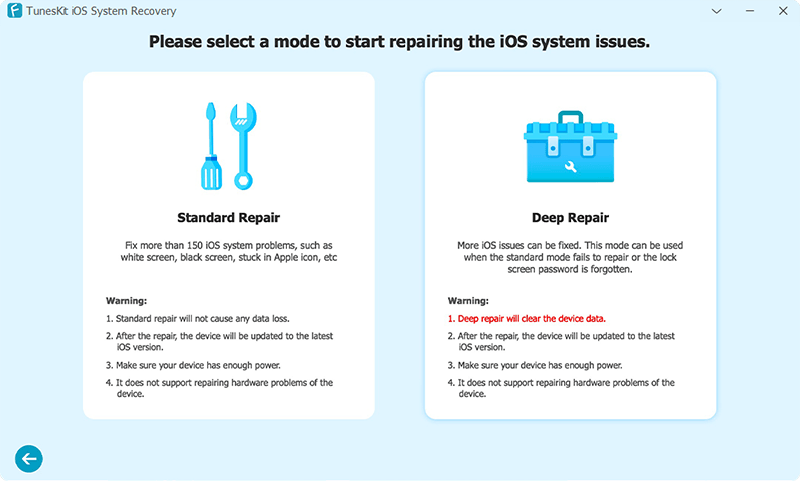 Step 3:

Download Firmware Package & Begin to Repair

Your iPhone's info will be recognized by this tool, so you only need to check the info of your device shown on the interface. And go ahead to download the firmware package. After finishing verification, click on "Start" to fix the issue on your iPhone. The whole process only takes you a few minutes.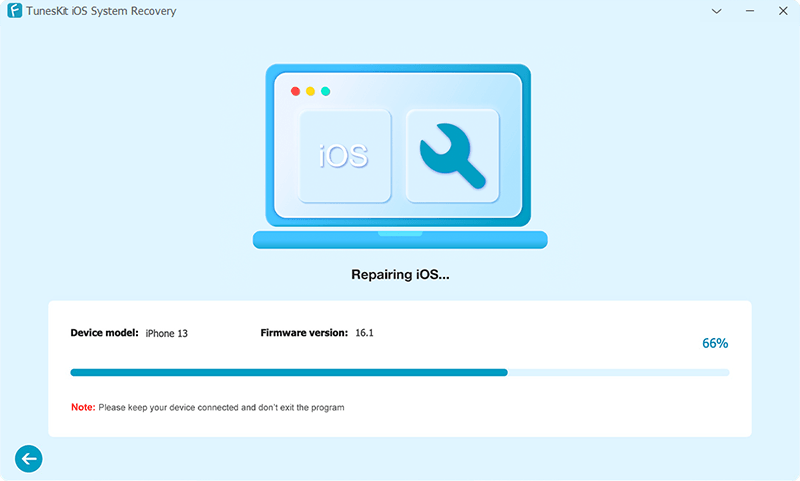 Part 3: Conclusion
In general, the iPhone call waiting not working can be fixed with a few steps to reset your settings. If it's still not working, you need to take system repair into account. The issue can be easily fixed with TunesKit iOS System Recovery, the practical tool highly recommended in this article. Hopefully, this article will show you a way to fix your iPhone.