iPhone Ringer Not Working? Six Tips and Tricks
5 mins read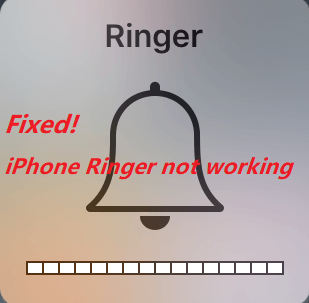 Did you once face this situation: I could not hear ringing when someone calls me or send me a message. This situation may be annoying, because no one wants to miss an important call. Actually, this means that your iPhone Ringer is not working. But why this happens and how to fix this problem. In most cases, the ringer won' t work, if you turn on Do Not Disturb or Mute. But there is also a possibility that your iPhone Speaker is broken or the device is stuck in headphone mode or encounters system glitches after software updates.
If this issue is happening, you can refer to this article. In the following information, we try to explain what you can do when your iPhone ringer stops working.
Some Basic Tips
Fix 1: Adjust the Ringer Volume
As we know, the ringer volume is different from other sounds on the iPhone. Even if all other sounds are normal, the ringer may do not work when it really has a problem. Therefore, you may need to check if the ringer volume is too low and then make it louder. To adjust the ringer volume, just go to Settings > Sounds & Haptics > Ringer And Alerts. Then, you can drag the slider to the right to increase your ringer volume.
Or you can also turn on Change with Buttons. By doing so, you can use the Volume button on the side of the iPhone to increase your ringer volume. But you should make sure that the volume bar that comes on the screen says Ringer when you press the volume button. This is because when you are not listening to media (like music or video), the Volume button will control ringer and alerts. But if you are listening to music or video, the volume buttons only controls the media volume.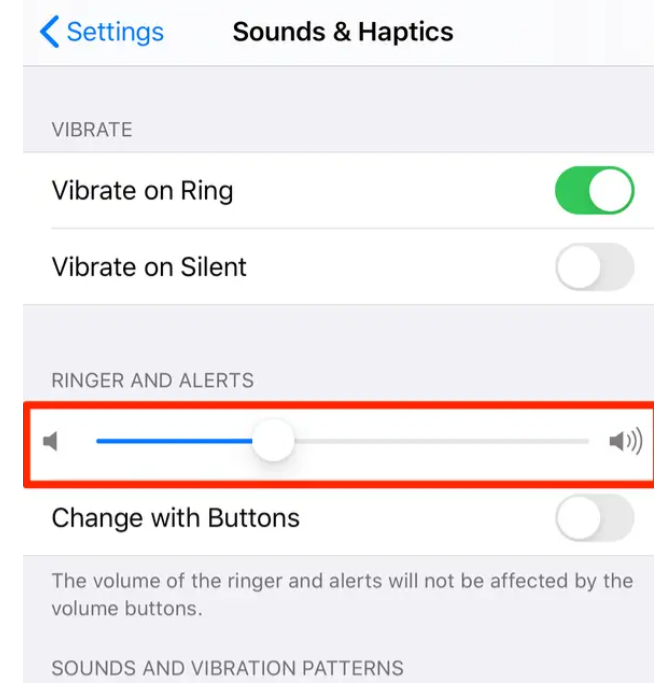 Fix 2: Turn off Do Not Disturb
If you make sure your ringer is not silent, you need to check if you turn on Do Not Disturb. If this button is on, you may discover that the iPhone ringer stops working. To turn off Do Not Disturb, two options are feasible.
• Open Control Center and find the moon button. Tap the button to turn it off. If the button is white, this means that Do Not Disturb is off.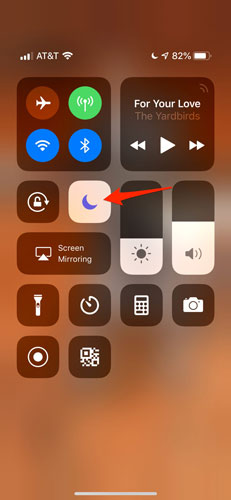 • Go to Settings > Do Not Disturb. Then, tap the switch to turn it off.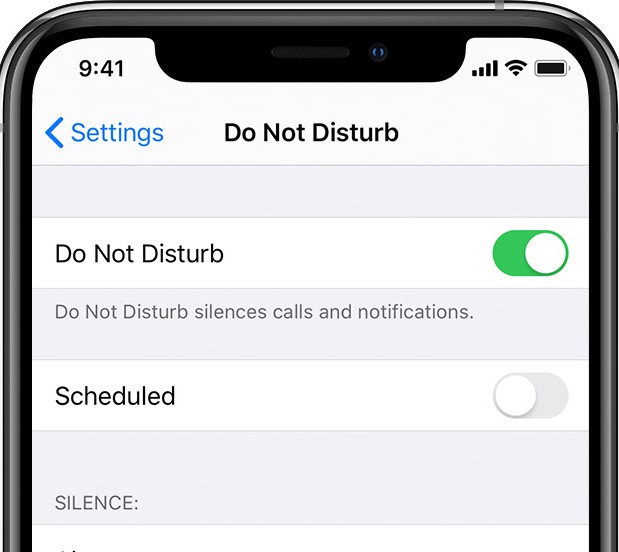 Fix 3: Turn off Bluetooth
If your Bluetooth is on and connects to other devices, the iPhone ringer may be abnormal. To disconnect Bluetooth, you need to go to Settings > Bluetooth. Then tap the button to turn it off.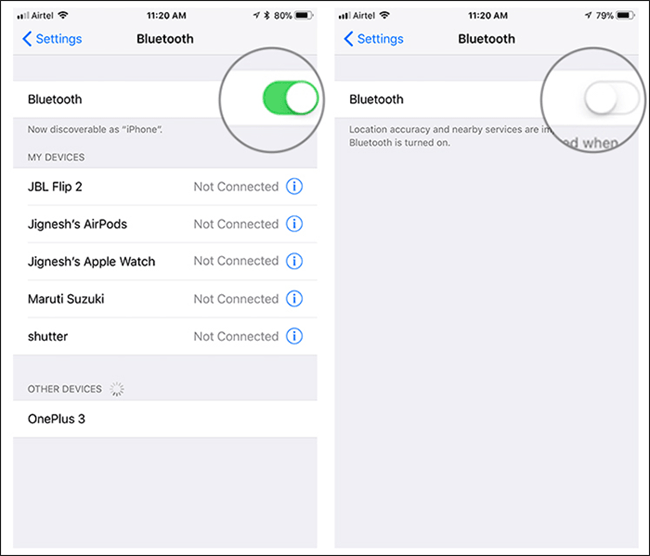 Other Effective Tips
Fix 4: Use iOS System Repair Software
If you have tried all the above-mentioned solutions, you have found that these ways still cannot fix your iPhone ringer not working. This means your iPhone may need to have an update or the device has encountered system glitches. In this case, I recommend you to use effective and powerful iOS system recovery software. Although it is a third-party tool, this tool is designed to fix all of your Apple device issues.
TunesKit iOS System Recovery belongs to a desktop tool that is compatible with both Mac and Windows OS. If your iPhone ringer won' t work, TunesKit will promise a faster processing speed and higher success rate. Gnerally speaking, one of the main functions that TunesKit embraces is to fix your iPhone/iPad/iPod Touch/Apple TV suffering from system issues. For instance, when your iPhone is stuck on black screen, you can ask help from TunesKit. Besides, it can also downgrade your Apple device and let you enter/exit recovery mode with one click.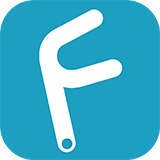 Characteristics of TunesKit iOS System Recovery:
Fix iPhone ringer not working without data loss
Repair different tvOS/iOS issues at home
Fix iOS system issues at a fast speed
Easy to use with friendly interface
Try It Free
600,000+ Downloads
Try It Free
600,000+ Downloads
A step-by-step guide
Next, we are going to show the detailed steps on how to fix iPhone ringer not working. It would be better if you have already downloaded TunesKit on your computer.
Step 1: First, you need to launch TunesKit. Then, use a USB cord to connect your iPhone to your computer. Wait for several seconds and the software will quickly detect your iPhone. If detected, just click Start.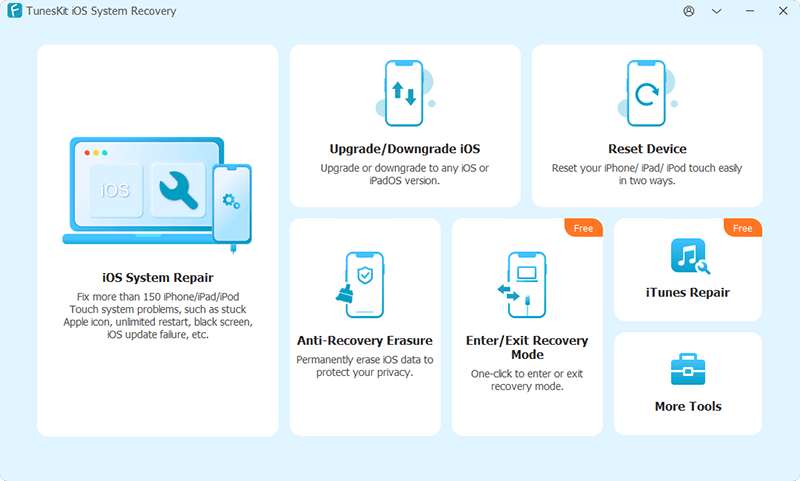 Step 2: Now, a pop-up window for you to select a mode will occur. Here, the Standard Mode is recommended, as the mode will not lead to any data loss. Then, click Next.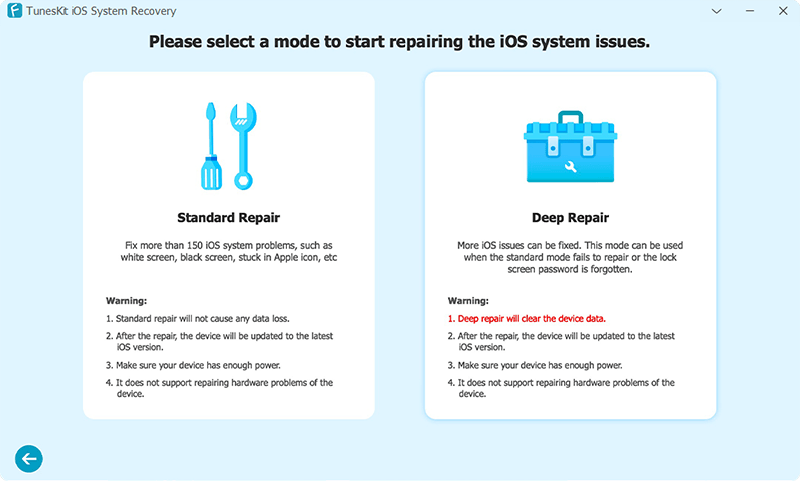 Step 3: TunesKit will let you download firmware package. Before downloading, you can check if the device mode is correct. If no problem, click Download. Wait for a while, and then click Repair to fix your iPhone ringer not working.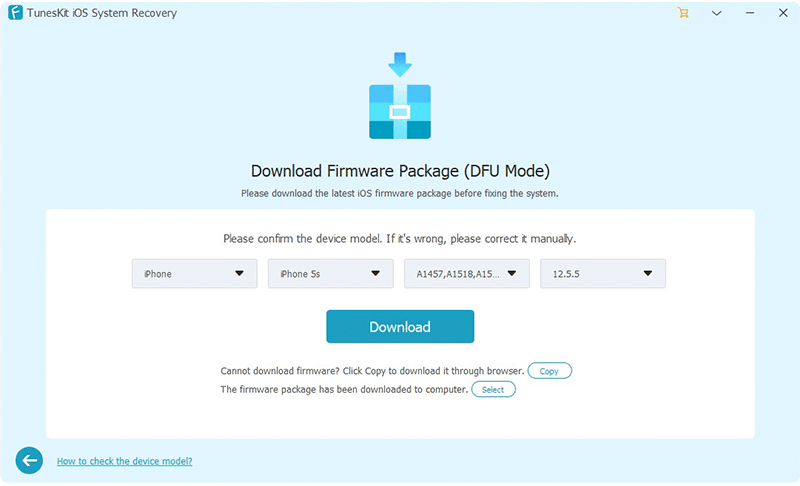 Fix 5: Factory Reset Your iPhone
As this method will erase all your data, you may need to take careful consideration if you choose to factory reset your iPhone. The factory reset is also another effective way to fix your unresponsive iPhone. If necessary, you may need to back up your iPhone data using iCloud or other tools. To factory reset your iPhone, just do this:
Go to Settings > Reset > Erase All Content and Settings. When a warning box appears, tap on Erase iPhone to factory reset your iPhone.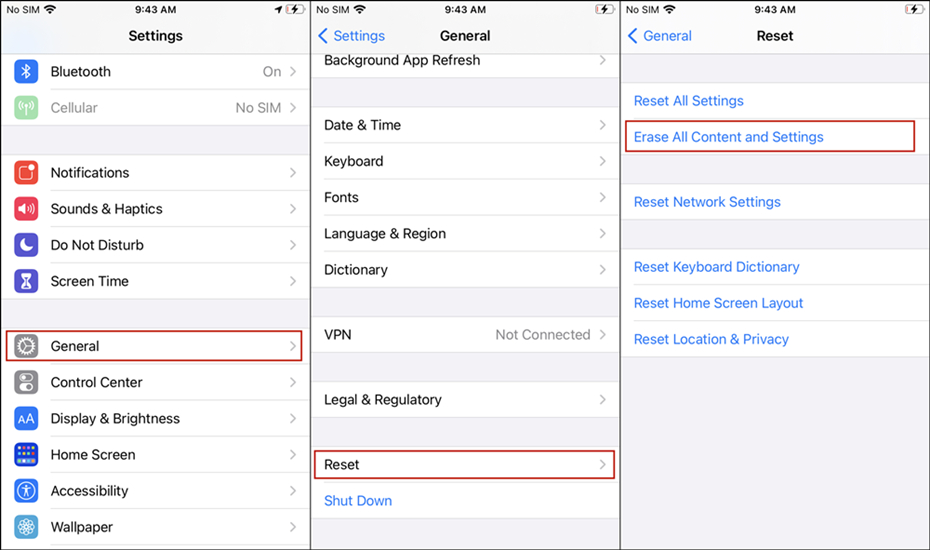 Fix 6: Check if Your iPhone is Stuck in Headphone Mode
Your iPhone stuck in headphone mode will also have a negative effect, which makes the ringer of the device stops working well. If the headphone icon appears on your iPhone screen when the headphone is not connected, this means that your iPhone is stuck in headphone mode. To fix this issue, you can also use TunesKit to repair the device.
Conclusion
We sincerely hope your iPhone ringer gets normal again when you read the end of this tutorial. All these ways can be effective, but some solutions may be suitable for a particular situation. If you want a one-stop solution, try TunesKit. It can fix all your iPhone issues, in addition to your iPhone ringer not working.