iPhone Alarm Not Playing Song? Effective Solutions to Fix
6 mins read
An alarm serves as a useful electrical reminder, not only to wake people up from a deep sleep to start a good day, but also to remind us to complete a set routine in advance. Having a favorite song as an alarm sound is especially important for starting your day. Some users complain that the sounds from iPhone have been frightening them every morning, especially the Radar (Default). What's more, some users have even been diagnosed with neurasthenia as a result of constantly being startled by the alarm sounds on their iPhone. In fact, iPhone enables users to set a song for an alarm by Apple Music. But, there are those who say the iPhone's alarm does not play songs. Let's figure out the reasons of iPhone alarm not playing song and effective solutions to fix it in this article.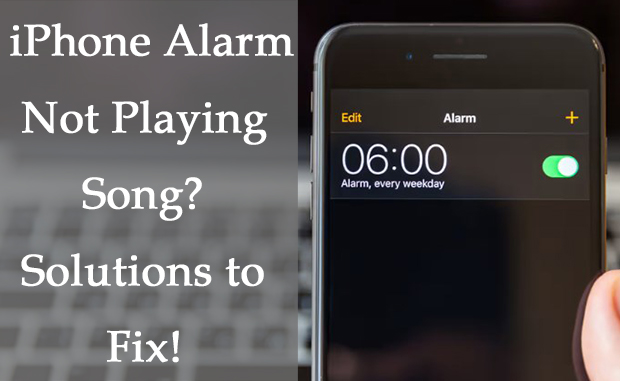 Part 1: Why does iPhone alarm not play songs?
Not all the song formats are supported by iPhone alarm. Users can only set songs for their alarms by using specific formats. Apple Music has improved music quality since the release of iOS 16, which may have been a major factor in the alarm not playing the song. If you download the song from Apple Music on your iPhone in Dolby Atmos or Lossless Audio mode, you may not be able to customize the alarm sound. Removing the song from the library on Apple Music, or deleting the song from your device, will also result in alarm on iPhone not playing song. And some of the system issues that exist on your iPhone can have an impact on using this feature.
Follow the solutions below to check your music file format, re-add a new song to the alarm, or use a system repair tool to fully fix your iPhone problem.
Part 2: How to fix alarm on iPhone not playing song?
Solution 1: Turn off Dolby Atmos & Lossless Audio
Many users encounter the problem "alarm not playing song iphone", because iPhone alarm is not supported to add a song with Dolby Atmos and Lossless Audio due to bugs on the released iOS 16. So while turning off Dolby Atmos and Lossless Audio on the iPhone has an impact on the quality, it's actually an effective way to deal with the problem, and it's gotten a lot of feedback from users who've had the same problem as you. So, read up on the steps to turn both off and add a song to your alarm again.
1. Navigate to Apple Music on your Home Screen.
2. Tap on the Library shown on the button, and find Downloaded to see your downloaded music on your iPhone.
3. Tap on the song you want to delete, tap on the icon displayed on the top right, and you can see a pop-up that shows you the way to remove the music, tap Delete from Library.
4. Then, go to Settings and navigate to Music, find Dolby Atmos, and turn it off.
5. Go back to Audio Quality and switch Lossless Audio off.
6. Return and find the Download in Dolby Atmos and turn it off.
7. You can then download the song again and add it to your alarm. If you do not know how to set a song for your alarm on your iPhone, check out the steps in Solution 2.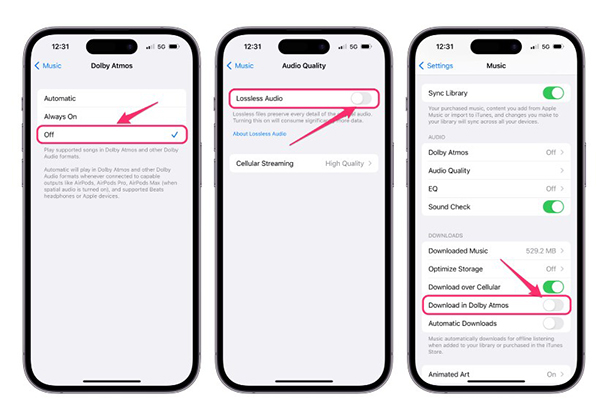 Solution 2: Set a new song to your alarm
Bugs might be existing to a song, so you can fix alarm on iPhone not playing song on iOS 16 by adding a new song to your alarm and find whether it can work on your iPhone. If it's work to you, go to add the previous song again. Here's the way to customize your alarm with a song.
1. Go to Music on your Home Screen.
2. Search the song you want to add to your alarm, and tap on it.
3. You can see an icon with three dots locate on the top right, tap on it and choose Add to Library, then tap on the icon again and select Download.
4. Navigate to Clock.
5. Tap on the plus icon to create a new alarm.
6. Tap on Sound and find Pick a song, then you can add a song for your alarm.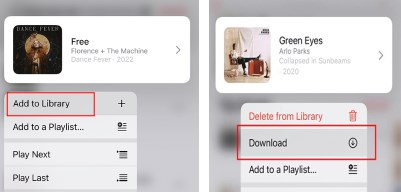 If the above solutions do not fix the issue on your iPhone, there must be a problem on your iOS system. The effective and 100% working system repair software TunesKit iOS System Recovery is highly recommended to help you figure out the issue in this article.
Solution 3: Fix iPhone alarm not playing song with TunesKit iOS System Recovery
Have you tried all the setting ways to fix the problem and none of them worked? There may be some issues with your iOS system. Try to fix your system with the professional iOS system recovery tool highly recommended in the following.
TunesKit iOS System Recovery specializes in fixing iOS systems, and over 150 system issues on iPhone, iPad, iPod touch, and Apple TV can be completely fixed, such as getting stuck in DFU Mode, constant restarts, getting stuck in Boot Loop, disabled screens, iTunes errors, and more. The latest iOS 16 is available for this software. Frustrated with how to jailbreak the device to upgrade or downgrade the system? This tool can help you upgrade and downgrade your system in just a few steps, without jailbreaking. To better assist you in fixing iPhone alarm not playing song, TunesKit iOS System Recovery has streamlined the steps and created a simple interface for users. This tool has received a lot of positive feedback from users due to its easy operation and high success rate.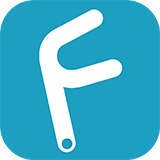 Key Functions of TunesKit iOS System Recovery
Fix 150+ iOS issues and other Apple TV problems
Simple interface & Easy to use
High success rate & Unlimited usage within validity period
Compatible with all iOS versions including iOS 16
Try It Free
600,000+ Downloads
Try It Free
600,000+ Downloads
It only takes 3 steps and a few minutes to fix the alarm for not playing the song completely! Download TunesKit iOS System Recovery to fix your iPhone with the detailed steps written below.
Step 1:

Connect Your Device

To fix the alarm not playing songs on iOS 16, you require to connect iPhone to a computer and ensure that the iPhone is connected throughout the repair process. Click on "iOS System Repair" on the interface to start fixing.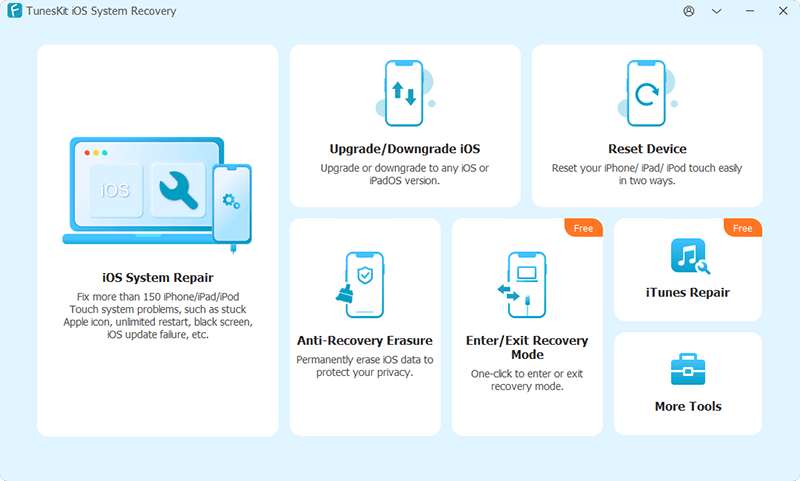 Step 2:

Choose Repair Type

It comes with Standard Repair and Deep Repair. Standard Repair is recommended first due to data on your iPhone that will not be removed while repairing. While Deep Repair will erase your iPhone data for giving your iPhone a deep and complete repair. When Standard Repair does not work, you can choose the Deep Repair to fix alarm on iPhone not playing song.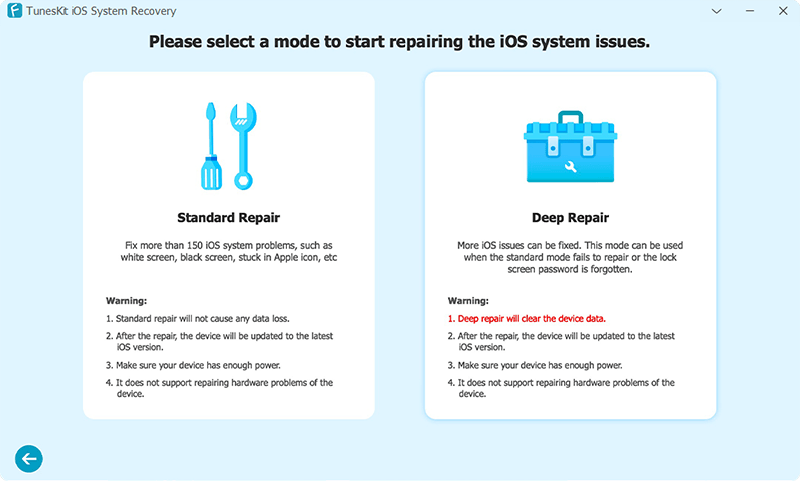 Step 3:

Download Firmware Package & Begin to Repair

Check your device's info and start to download the firmware package. Click on "Start" to fix the issue on your iPhone when verification is done. It only takes you a few minutes.​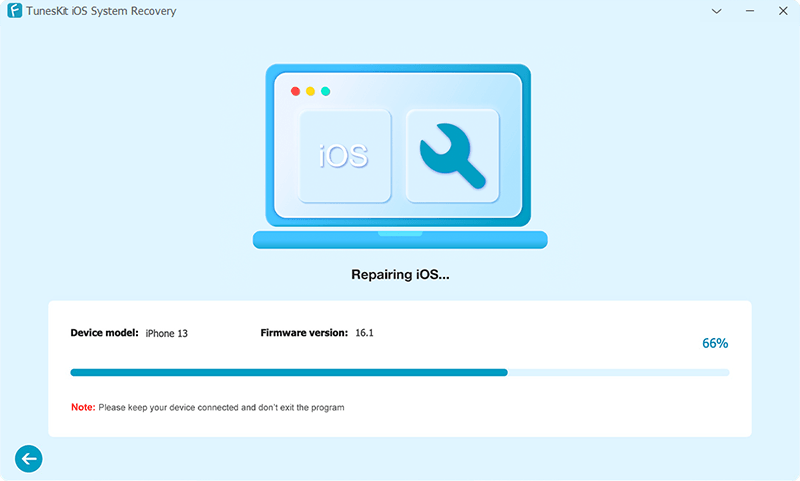 Part 3: Conclusion
"iPhone alarm not playing song iOS 16" can be easily fixed by changing the quality of downloaded music, adding a new song to the alarm or fixing the system with the useful tool, TunesKit iOS System Recovery. It's a good choice to use this tool to help you fix the issue easily and quickly. Hope that you can learn something to fix your iPhone from this article.