iPad Charging Port Not Working? Solved!
5 mins read
Apple devices are not likely to have any charging issues, but if they somehow get one, the users begin to panic about that. The main cause of this problem is the iPad charging port not working, and you need to analyze the port before doing anything else.
There is no need to panic about the charging port because you won't have to replace your iPad because of this minor issue, as this one is solvable. You just need to do some of the fixes, like accessing the maintenance of the charging port, rebooting your device, or updating it. All these fixes are very easy to perform, and there is also a tool mentioned here by which you can recover and repair the iPad device.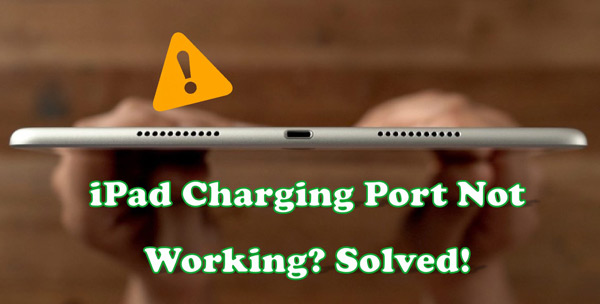 Fix 1: Check the Charging Accessories
Many copies of Apple accessories are present in the market, and only some professionals can differentiate them from the original ones. If, by any chance, you are using a charger that is not manufactured by Apple can lead to many issues, including charging problems.
Initially, your iPad will charge, and after some time, there won't be any battery left, so you will not be able to use your device without connecting it to the charger. Over time, this duplicate charger will cause so much damage to the iPad's battery that you won't be able to charge it.
That is why it is important to use the charger created by Apple. It will prevent the battery, and the battery timings will be exceptionally good. This will keep the battery health of the iPad device in check, so there is nothing to worry about when you use the original charging accessories. So, keep your charging accessories like adapter and cable in check.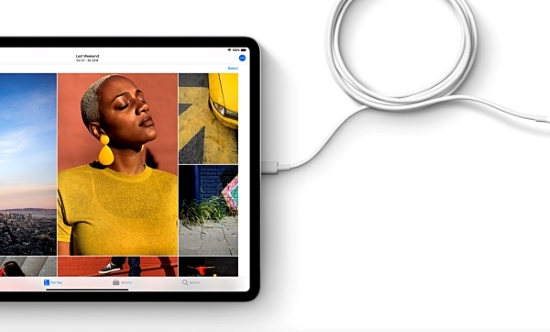 Fix 2: Clean the iPad Charging Port
Digital devices are the most widely used devices, and a person keeps these devices close even if they are not at home. These devices are portable, and rough use can lead to many problems like dirt can stuck in the port. If the charging port comprises dirt and debris, it will clog it, and you won't be able to charge your iPad. Above all, the iPad comprehends USB-C ports with twenty-four connections, so if the debris obstructs any of these pins, it will lead to charging issues.
For this reason, it is very important to keep your iPad neat and clean, not only from the outside but also from the inside. You can remove this dirt and debris by using a toothpick or some sharp but safe object so it will just clean the port and not cause other issues. You can also use a toothbrush whisker in case some sticky substances present in the port affect the battery. Make sure you don't use metallic objects because they can damage or bend the pins.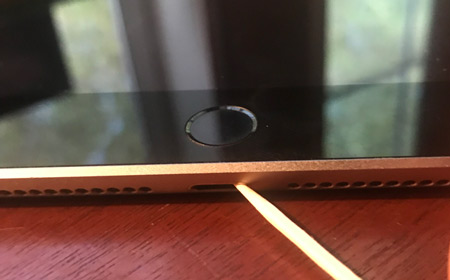 Fix 3: Reboot Your iPad
When the iPad charging port is not working, another effective fix is force restarting the iPad device. This will eventually refresh the iPhone's software, and if there are any bugs, they can also be resolved with force restarting. You can restart the iPad with two methods according to the model you own:
Force Restarting iPad with Home Button:
To force restart the iPad device, press and hold the "Power" and "Home" buttons simultaneously, and when you see the Apple logo appearing on the screen, release both buttons. By this, your iPad will be force restarted.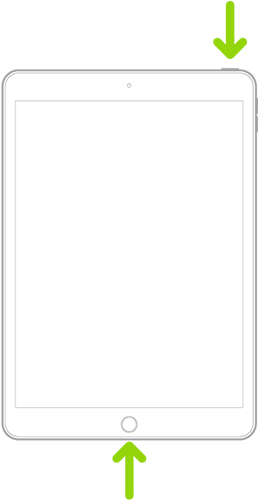 Force Restart iPad without Home Button:
To restart the iPad without the "Home" button, press the "Volume" button nearest to the "Power" button and release it swiftly. Afterward, press the "Volume" button and swiftly release it. Following this, press and hold the "Power" button, and when you see the Apple logo appearing on the screen, release it.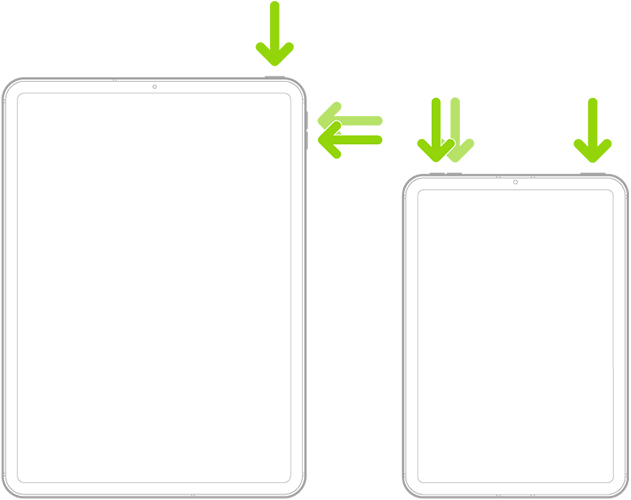 Fix 4: Use a Robust and Reliable iOS System Recovery Tool
Are you still facing the iPad charging port not working issue after applying the above solutions? You should give a try to TunesKit iOS System Recovery because it can repair all iPad issues, especially the charging port, without following any complicated procedure. This software is compatible with iOS 16 to iOS 7, so you don't have to worry about your iPad's model. With this software, you can fix iPad issues like blue screen, white lines on screen, boot loop screen, green screen, and many more.
Using this software, you can enter and exit the recovery mode with a few clicks. This iOS recovery tool also allows you to recover iTunes errors and repair Apple TV system problems. You don't need assistance from a professional because this tool is very easy to use.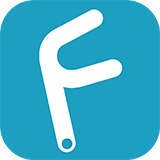 Characteristics of TunesKit iOS System Recovery:
Fix iPad charging port not working efficiently
Avaliable on Mac/Win and supports iOS 16
You can enter and exit the recovery mode to fix iPad
Easy-to-use and user-friendly interface
Fix your iOS devices without losing any data
Try It Free
600,000+ Downloads
Try It Free
600,000+ Downloads
You can make your iPad's charging port work again by following some simple steps mentioned below:
Step 1

Launch TunesKit and Connect iPad

Launch the TunesKit iOS System Recovery tool on your Windows PC or Mac and connect your iPad using the cable. To move forward, click on "iOS System Repair" from the home interface. Select the "Standard Repair" option from the next window and then hit "Next".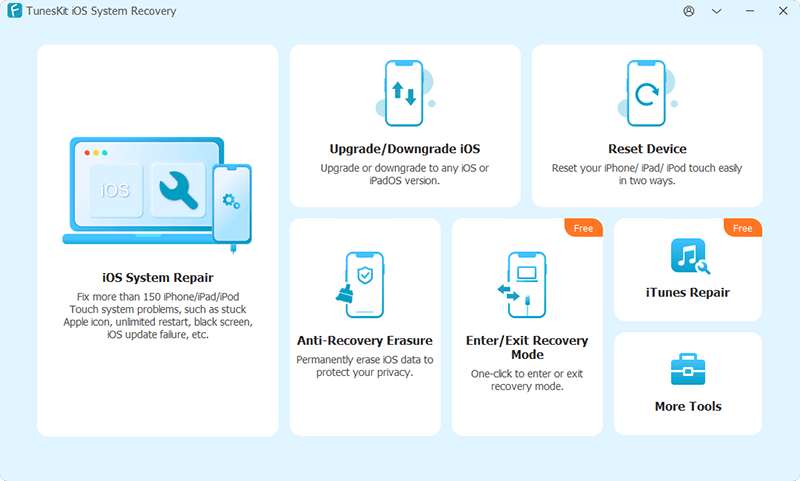 Step 2

Confirm your iPad Details

Afterward, you have to select the device's model that you've connected and follow the instructions on the screen to activate the DFU mode. After this, hit the "Next" button. It will lead you to the screen where you have to download the firmware package that matches your device by selecting the model and iPadOS versions of your iPad device. Then, click the "Download" button, and the firmware will start downloading.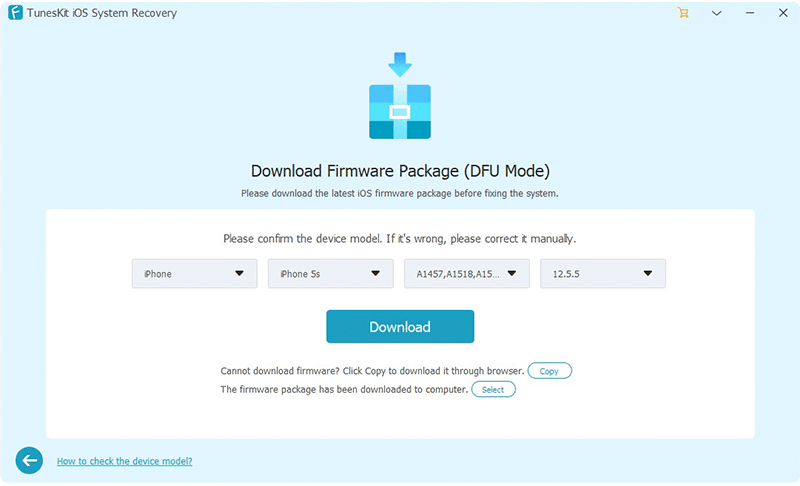 Step 3

Fix the iPadOS Issue

Once the iPad firmware package is installed, hit the "Repair" button to automatically begin fixing the iPadOS system. To avoid errors, ensure you don't disconnect the iPad from the computer. After this, the iPad charging port not working issue will be resolved.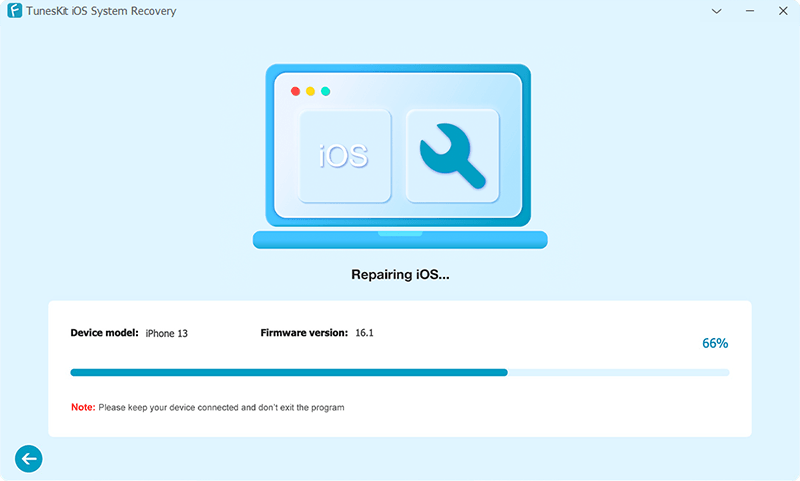 Summary
Now that you know how to fix iPad charging port, you can fix this issue yourself. Using the TunesKit iOS System Recovery tool will be more effective because it will automatically fix issues in your device, and you don't have to follow any complicated procedure. You can also use it for repairing other issues in Apple devices.