[Troubleshooting] Fix VPN Not Working on iPhone
4 mins read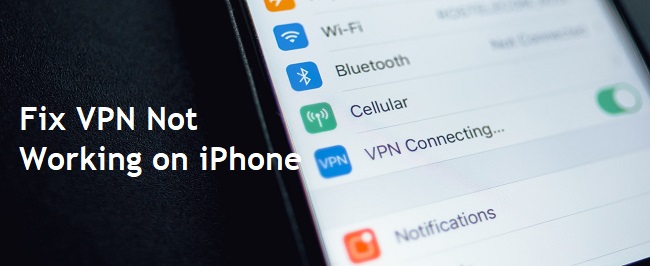 Q: Yesterday, I found my VPN not working on iPhone suddenly. I have tried to reset the network settings but it did not work. Do you have any workable solutions or suggestions?
When you connect the internet to search for information, share ideas, or watch a short video, your private information is leaked unconsciously. To protect private information and assure the security of surfing the internet, most people choose to use a VPN, the virtual private network, to encrypt the web traffic and hide IP address.
Just like other functions, unavoidably, when you use VPN on your iPhone, you may encounter some small bugs like VPN not working. But you can use some simple tips in this passage to bring the VPN back to life efficiently.
1. Force close and restart VPN app
At times, your VPN apps may have a bug and lead to VPN not working. To fix this bug on VPN app, the easiest way you can try is to force close this app in app switcher and open it again. For iPhone 8 and earlier models, tap the Home button twice to wake up the app switcher. For iPhone X and later models, swipe up from the bottom of screen to open the app switcher. When you open the app switcher, swipe up on the VPN app to close it.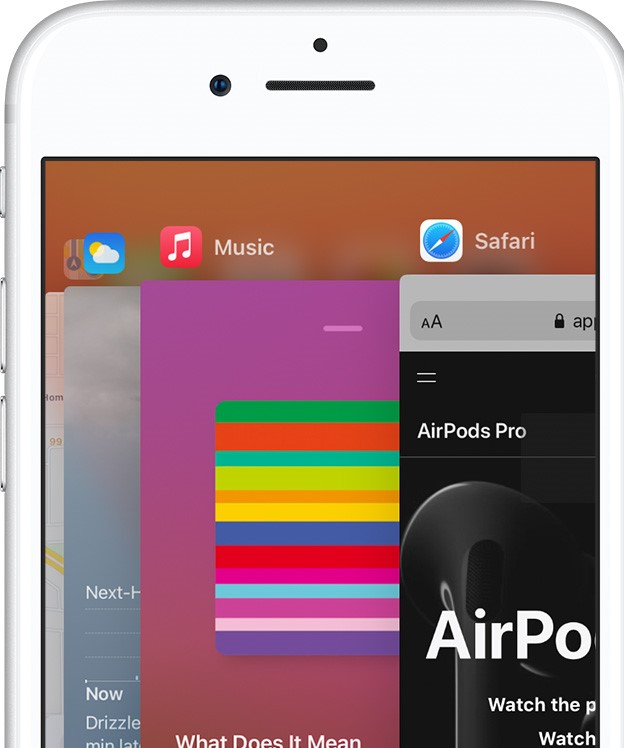 2. Update VPN app
Possibly, your VPN app only needs an update. So, you can try to update this app and check whether this VPN not working problem is fixed. Go to the App Store and choose the profile icon. Find this VPN app and choose the Update button to update it or click the Update All button to update all of the apps that are waiting for update.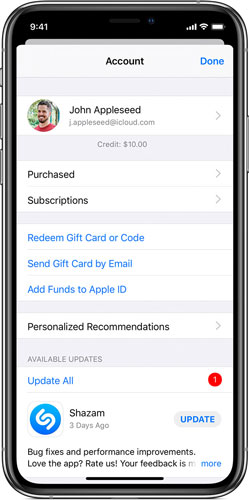 3. Try another VPN app
If you cannot solve the problem on the VPN app by force starting or updating it, you can bypass the error by switching to another VPN service. When you find you can use VPN normally, it seems to be the previous app's problem.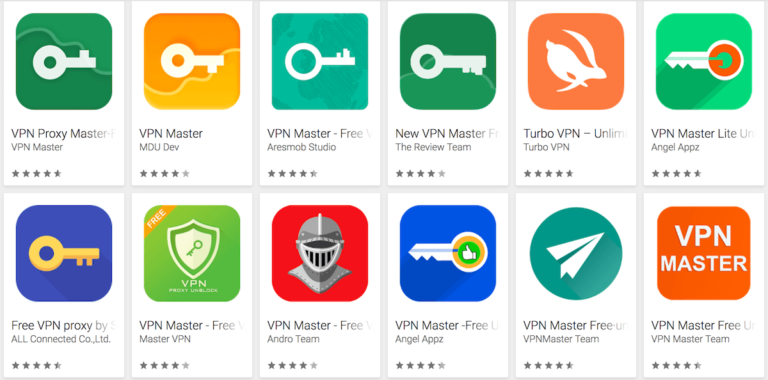 4. Force restart iPhone
A hard reboot on iPhone can fix some problems of iPhone system which is not serious. When you find the VPN not working, you are suggested to try to force restart iPhone to repair iPhone.
Noted that you have to press different buttons to force restart iPhone using different models. If you use an iPhone 6 or earlier one, hold the Home and the Power button; if yours is iPhone 7 or 7 Plus, hold the Power and the Volume Down button; if yours is iPhone 8 or later models, press the Volume Up button quickly and the Volume Down button. Then hold the Power button.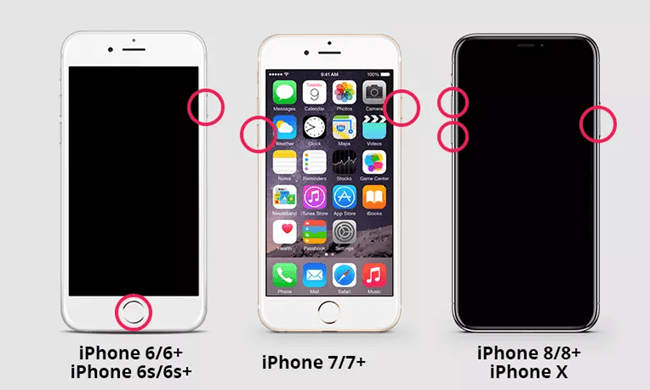 5. Use a third-party tool [no data loss]
Compared with the former method, there is a more powerful solution to fix this problem which is brought about by the iOS system errors. That is a third-party iOS recovery tool. This method is efficient only if you choose a good repair program such as TunesKit iOS System Recovery. Except for fix VPN not working, it can also repair iPhone, iPad, iPod touch, Apple TV with problems like iPhone CarPlay not working, iPad won't turn off, and other 50+ problems.
To deal with different problems, the team of TunesKit iOS System Recovery designs two repair modes, the Standard mode (no data loss) and the Advanced mode, to fix common and serious problems separately. This is a guide telling how to use this software.
Step 1: Open TunesKit iOS System Recovery
To begin with, connect the iPhone which met this VPN problem with the PC. Then you should start TunesKit iOS System Recovery. Click the Enter Recovery mode button to enter this mode. If you click it again, you will exit from it. This feature is totally free. Finally, lick the Start button.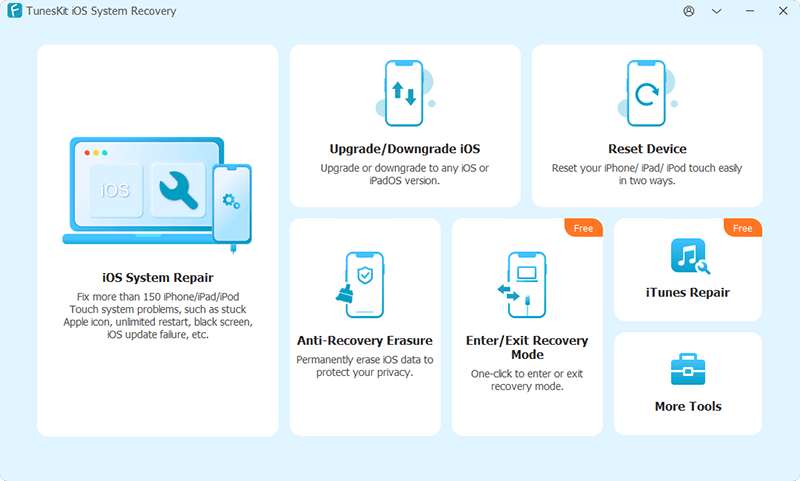 Step 2: Choose the Standard mode
To fix this problem, which is not difficult for TunesKit, you can choose the Standard mode and no data loss will be caused. Tap the Next button.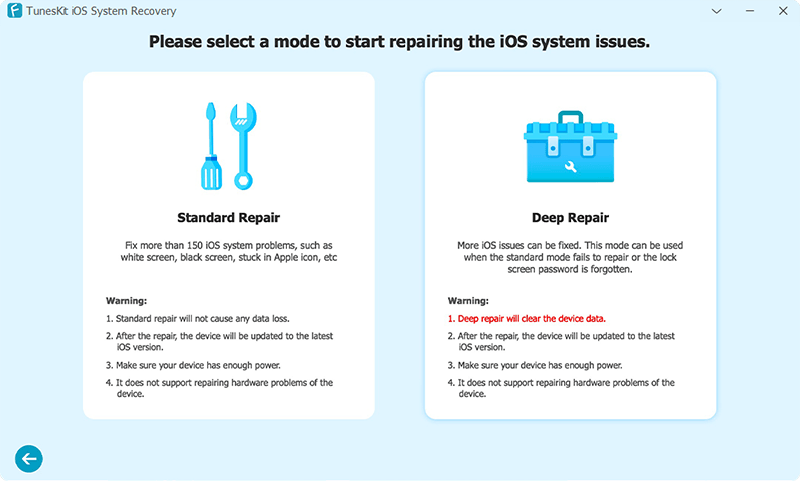 Step 3: Download firmware package and fix VPN not working
Verify the information about your iOS device. When you ensure that all the information is consistent with your iPhone, click the Download button. Click the Repair button at last.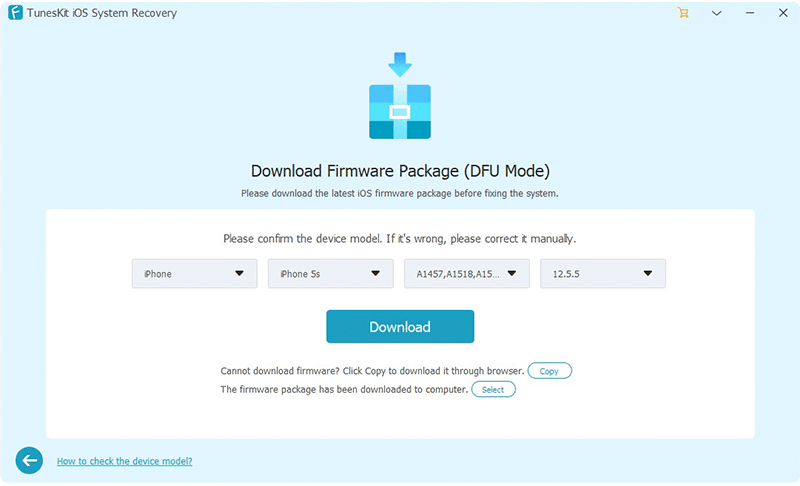 6. Reset IP address
In addition, trying to reset IP address is possibly helpful to deal with VPN not working on iPhone. Some of you may not know how to reset it. Check this:
Step 1: Open the Settings app.
Step 2: Choose the Wi-Fi choice.
Step 3: Choose the button marked with a red arrow.
Step 4: Find the Renew Lease option to reset IP address.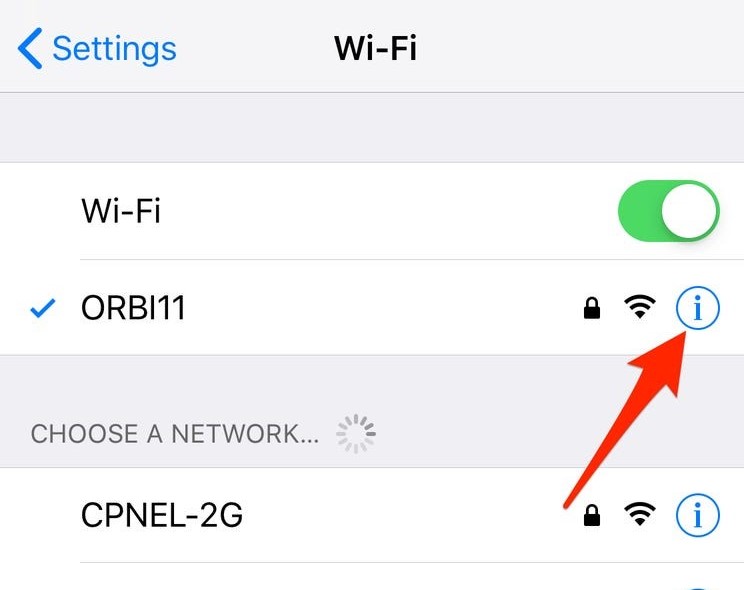 Verdict
Don't hesitate to try the 6 methods above to fix VPN not working on iPhone. If the problem is caused by the app itself, try to restart, update the app, or change another one. If your problem is from iOS system, try using TunesKit iOS System Recovery to fix it easily and without data loss.