Spotify Keeps Pausing! 7 Methods to Fix
5 mins read
Spotify is one of the most popular music streaming services all over the world. With Spotify, users can enjoy their favorite songs and podcasts on both mobile devices and computers. However, it can be frustrating if Spotify app keeps pausing when you indulge in your favorite songs on iPhone. It may make you question why your Spotify keeps pausing, and how to fix it. In this article, we'll go over 7 useful solutions that can help you fix Spotify keeps pausing issue.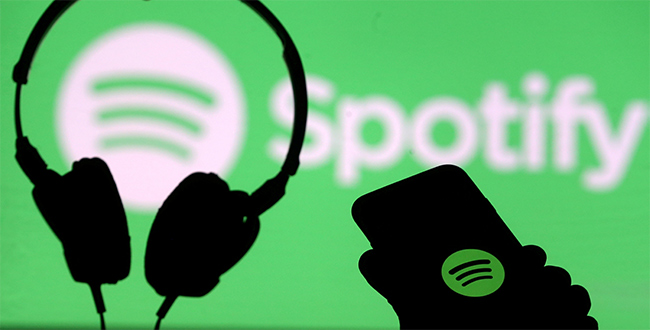 Part 1: Why Does My Spotify Keep Pausing?
The issue of constant pausing of Spotify can be led by a variety of reasons. Here we list several possible instances of what happens for you to refer to.
1. Spotify is not installed properly on your iPhone.
2. Other people, such as your friends or families log in your account on a separate device.
3. Your iPhone has a weak network connection.
4. You are likely to encounter some system glitches on your iPhone.
Part 2: Top Solution to Fix Spotify Keeps Pausing iPhone
TunesKit iOS System Recovery, known as a prominent software to fix all common software issues of iPhone/iPad/iPod/Apple TV, is the best choice for you to fix Spotify keeps pausing iPhone. When you meet such system errors as Spotify keeps pausing, Spotify keeps crashing, or iPhone frozen apps, you can download this software to help you eradicate them instantly by yourself at home. No matter if you know iPhone system glitches or not, you can easily finish the fixing process under the guidance of TunesKit iOS System Recovery with a user-friendly interface.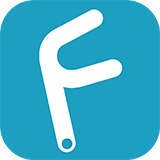 TunesKit iOS System Recovery Key Features
Fix Spotify keeps pausing on iPhone efficiently
Repair different tvOS/iOS issues quickly and safely
Provide Standard Mode and Advanced Mode
Easy-to-use and user-friendly interface
Fix your iOS devices without data loss
Try It Free
600,000+ Downloads
Try It Free
600,000+ Downloads
Now, you can follow these steps below to fix continuous pausing of Spotify on your iPhone.
Step 1. Run TunesKit iOS System Recovery after downloading it from the buttons presented above. Then, click on the Start button after you connect your iPhone to the computer with a USB cable.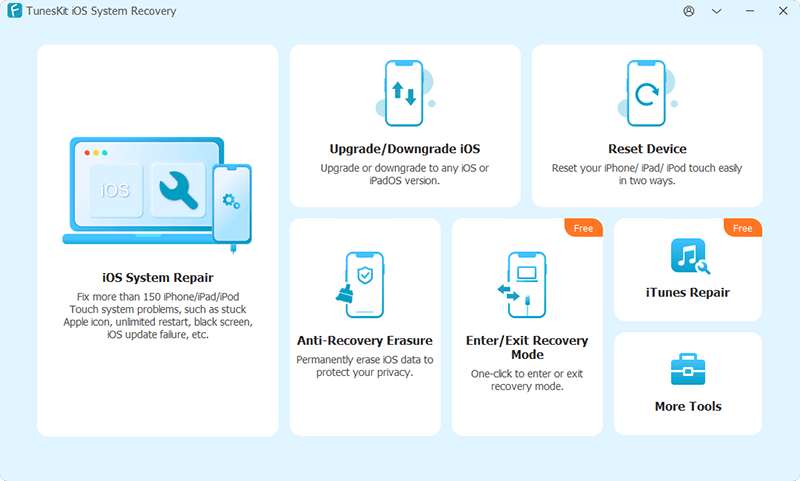 Step 2. On the next interface, choose Standard Mode to fix your iPhone if you don't want to suffer data loss. If it doesn't work, you can turn to Advanced Mode and remember to back up your data before you use this mode.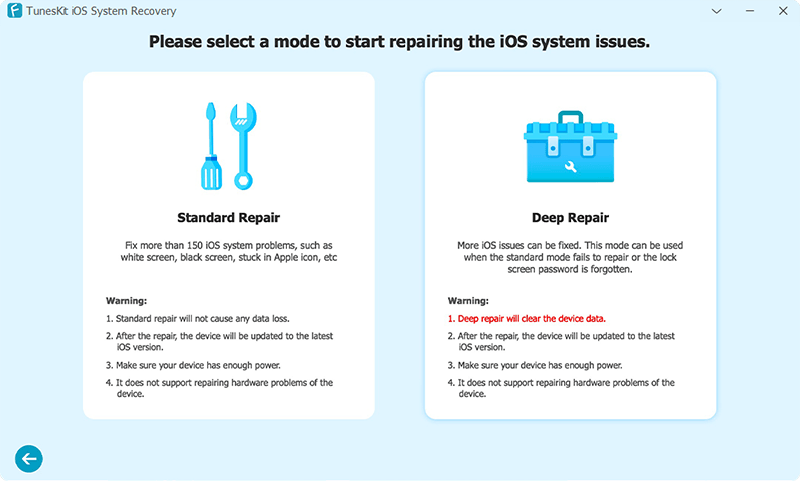 Step 3. Now, you need to check the basic device information of your iPhone on the screen. If you don't find any problem, click on the Download button.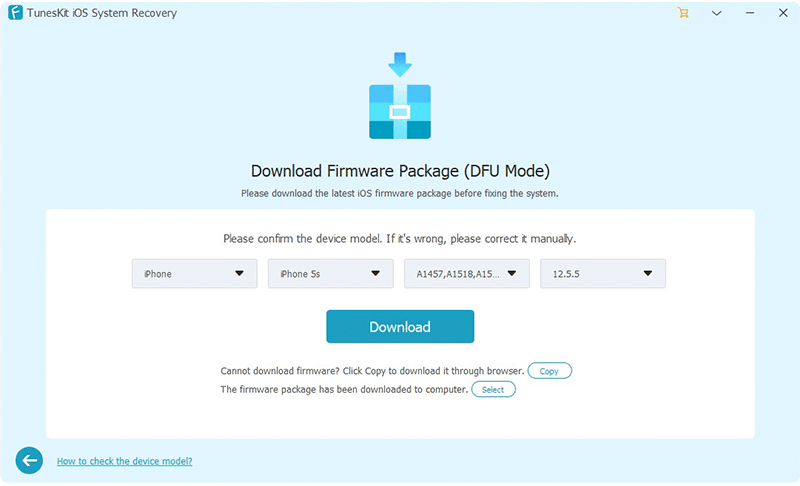 Step 4. Once you finish downloading the firmware, you can click on the Repair button to repair your iPhone. After several minutes, your problem of Spotify constantly pausing will be settled down.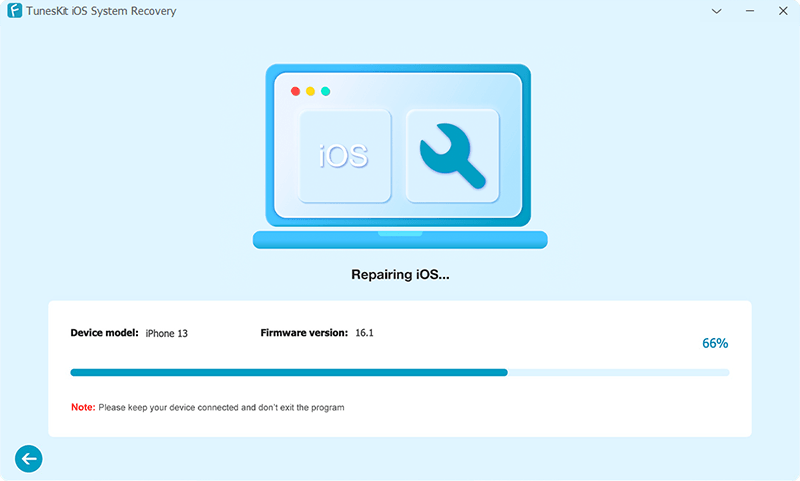 Part 3: Other Common Ways for Spotify App Keeps Pausing
Solution 1: Check Network Connections
When you meet this issue, you can check your network connections first, as a weak connection can pause the music that is playing. If you want to play music without a pause, you need a solid internet connection. Therefore, you can try to fix it by disconnecting your iPhone from the internet and rejoining the network later. If it doesn't work, you can try to connect to another active network. A stable Wi-Fi connection would be better for you to use Spotify to play music without a pause.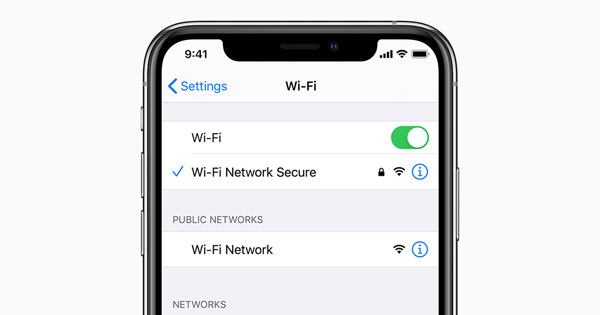 Solution 2: Check Your AirPods
If you are using Bluetooth headphones to play music, you need to check if there is any setting affecting your experience. For instance, AirPods will pause the song if you remove one headphone from your ear. Or if your AirPods are malfunctioning, Spotify is likely to pause continuously. You can check if this issue is blamed on your AirPods by playing a few songs without your headphones. If Spotify works properly without headphones, there might be something wrong with your AirPods.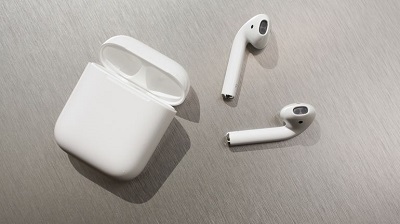 Solution 3: Turn off Low Power Mode
The Low Power Mode is a useful feature to extend your iPhone's battery life. However, it will restrict background activities such as downloading and apps background refreshing. Thus, it may interfere with your Spotify and make it keep pausing. You can go to Settings > Battery, and turn off the toggle next to the Low Power Mode.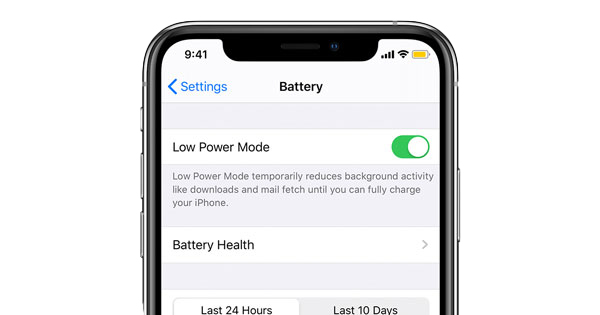 Solution 4: Restart Your Device
When Spotify keeps pausing, you can consider restarting your iPhone to fix it. You can either choose to press several buttons or use Settings to restart your iPhone and fix it. To restart your iPhone with Settings, you can open the Settings app, and choose the General option. Then scroll down to tap on the Shut Down button. When your iPhone is turned off completely, hold down the Side button to turn it on again. After you restart your iPhone, you can go to Spotify and check if it's fixed.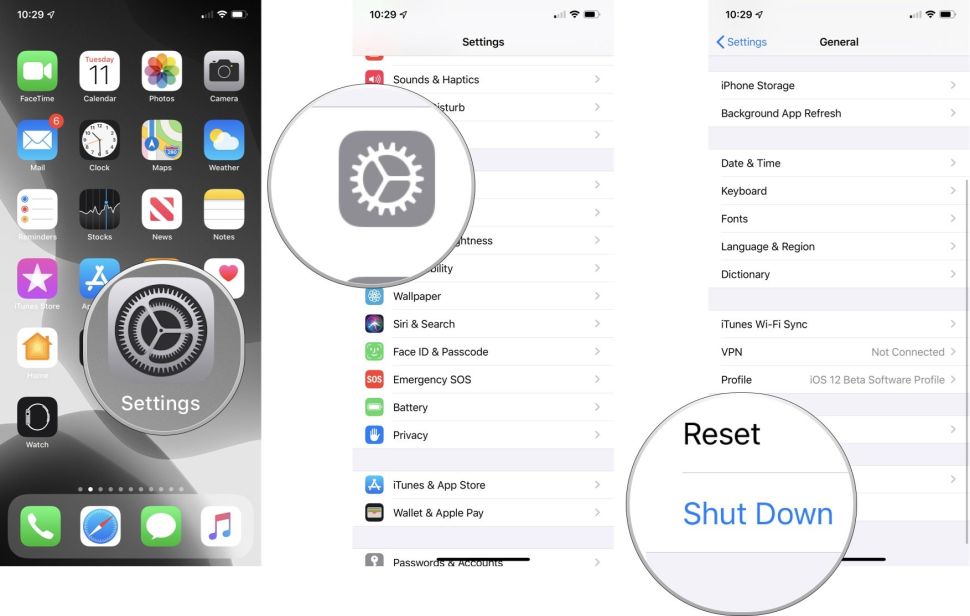 Solution 5: Sign out from All Devices
If your Spotify account is used on other devices you don't know, it may cause frequent pause of Spotify on your device. According to some users, signing out of Spotify accounts from all devices can help to fix Spotify keeps pausing iPhone sometimes. You can visit the account overview page of Spotify, and then sign in with your username and password. On the next page, scroll down to the bottom and choose the Sign Out Everywhere button. Then, log back to your account on the iPhone and check if Spotify can work properly now.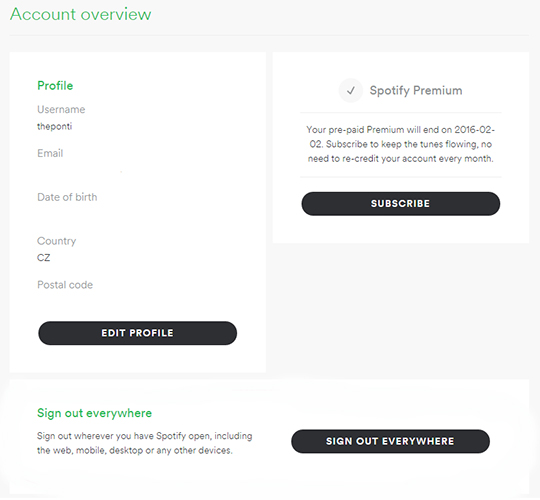 Solution 6: Reinstall Spotify App
In some cases, reinstalling Spotify app after you remove it from your iPhone can serve as your good help. It can update the app to its latest version, and make it more compatible with your iPhone. After deleting Spotify from your iPhone, you are able to go to App Store, and search for Spotify Music to download and install it on your iPhone again. Then, you don't need to worry about the problem that Spotify app keeps pausing.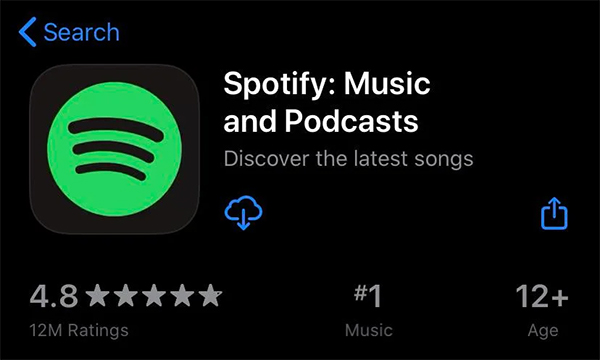 Part 4: The Closing Words
In this post, we have detailed 7 solutions to fix Spotify keeps pausing. In my view, TunesKit iOS System Recovery could be the best choice for you to fix your iPhone no matter what kind of Spotify trouble you encounter. Download this useful software from the buttons below and have a try!