How to Solve iPhone Randomly Restarts in 8 Ways
5 mins read
iPhone randomly restarts is an annoying problem. When you're using your phone and it suddenly shuts down and restarts without warning. It occurs frequently with older mobile devices, usually due to firmware aging. But it does not mean that newer iPhones don't experience random reboots. You might ask yourself this: "Why did my iPhone randomly restart?"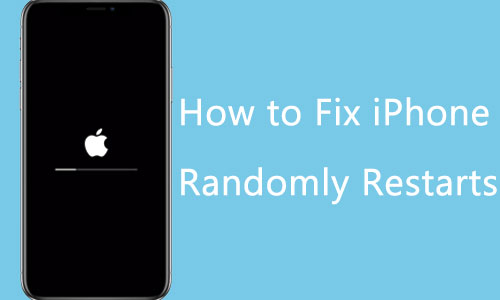 There are many reasons why iPhone randomly restarts, such as faulty software consuming excessive power, not enough free space on the iPhone, system failure, hardware damage, and so on. To solve the problem of the iPhone randomly restarting, just read on in this article and we will provide you with 8 solutions that work.
Part 1. Check iPhone Battery Usage
Checking how much power your iPhone is using is the first step in finding a solution to the problem of the iPhone randomly restarting. It will show you the current battery level as well as the active apps and background processes, allowing you to monitor how much power each program is taking in addition to the overall power utilization of the device.
Go to Settings > Battery and check the battery usage.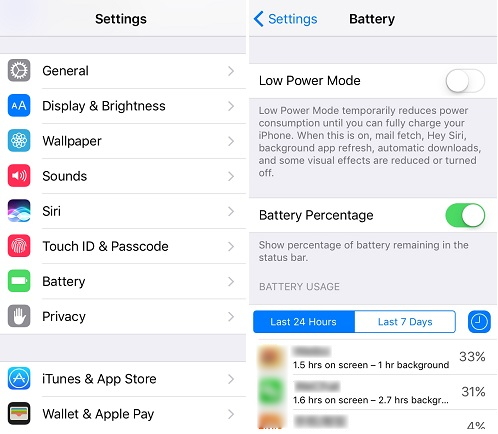 Part 2. Uninstall Problematic App
Next, when you check the battery usage and find a lightweight app that is consuming a very high amount of power, then it is likely to be the culprit causing your iPhone to reboot randomly. Alternatively, if the iPhone restarts randomly occur after launching an app, you can reopen it to see if it makes your phone restart again, which will also filter out the problematic app. Simply uninstall the faulty app to fix your phone's random reboot problem.
Go to Settings > General > iPone Storage and uninstall the faulty app.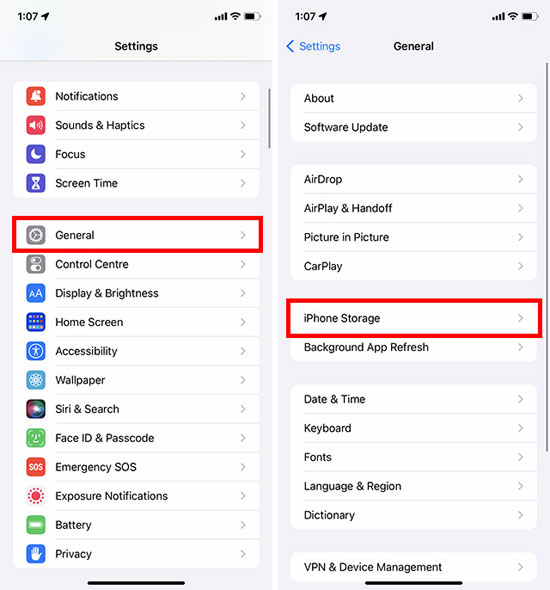 Part 3. Free Up Storage Space
Make sure your phone has enough free space to rule out it being the source of the problem of the iPhone restarting randomly. If your iPhone's free space is not enough, it will alert you in a number of ways. This manifests itself in the form of you being unable to save media files and download apps, device lagging, battery draining faster and even your iPhone constantly rebooting at random.
So, to make sure your phone can function properly, check the device has enough free space in time. You can save free space on your iPhone by deleting unwanted apps or backing up files to iCloud or iTunes.
To check iPhone storage space, go to Settings > General > iPhone Storage.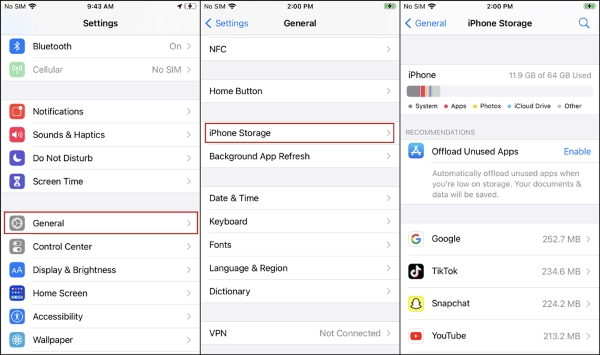 Part 4. Force Restart Your iPhone
Lack of available RAM is also a cause of iPhone restarts randomly. When your iPhone has limited memory or RAM, if there is not enough available RAM to support your running apps at that point, it may cause the system to crash and thus cause your iPhone to reboot randomly. Please exit all applications you are using, including background apps, and force restart your iPhone to fix the problem.
For iPhone 8 and later: Press and release the Volum Up button, press and release the Volume Down button, press and hold the Side button until the Apple logo appears the screen.
For iPhone 7 series: Press and hold the Volum Down button, and press and hold the Power button until the Apple logo appears on the screen.
For iPhone 6 and earlier: Press and hold the Home button, press and hold the Power button until the Apple logo appears on iPhone screen.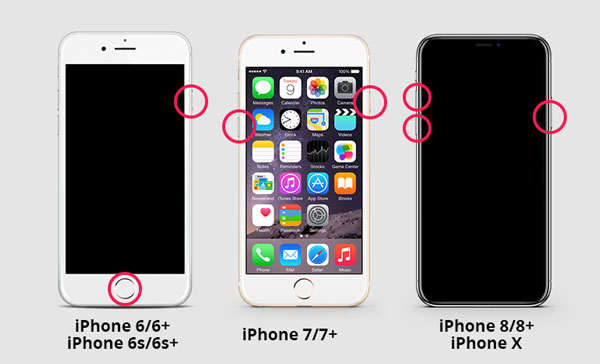 Part 5. Factory Reset
Choosing to restore factory settings may also do the trick to stop the iPhone from randomly restarting. Before doing this, however, you can choose to reset all settings first, which determines whether you want to proceed with factory restoring your device. If your iPhone still restarts randomly after resetting all settings, then it's time to go for a factory reset. You should note that a factory reset will erase all your content and data, you'd better back up your iPhone in advance.
To factory reset your iPhone, turn to Settings > General > Reset and click on Erase All Conent and Settings.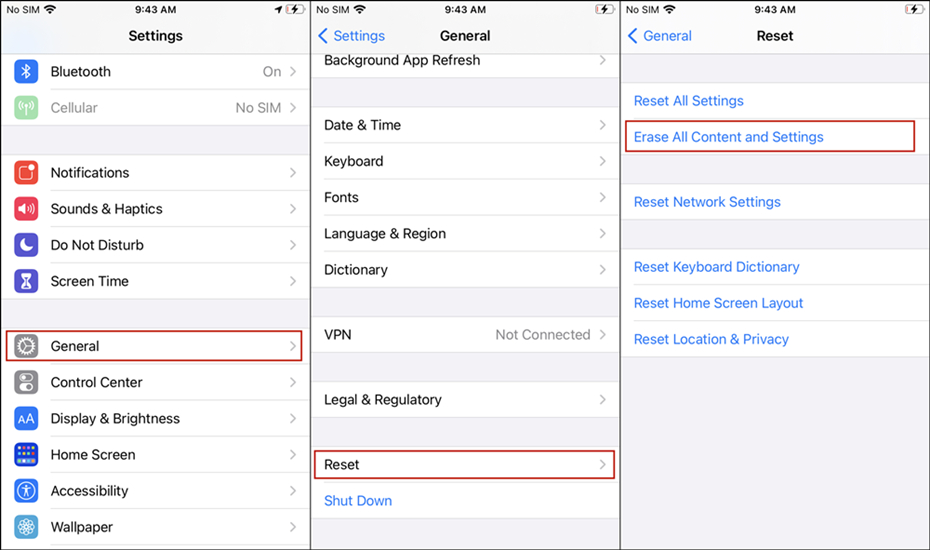 Part 6. Restore iPhone via Recovery Mode
If the factory settings do not fix your iPhone randomly restarts, your iPhone may have a system error or vulnerability. In this case, you will need to connect your device to iTunes or Finder to restore your device. As the programs will help to fix the system error on your iPhone. Also, remember to back up your iPhone before restoring.
Step 1: Open the latest version of iTunes on your computer.
Step 2: Put your iPhone into recovery mode and then connect it to your PC via a lightning USB cable.
Step 3: After that, it will pop up a window that notify you whether to restore or update, simply click on Restore.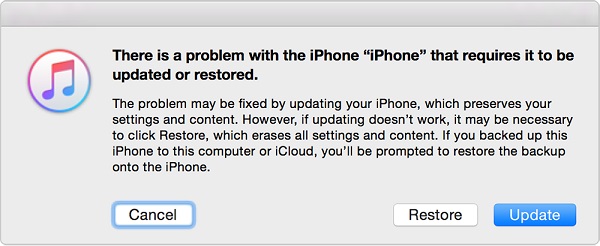 Part 7. Upgrade iOS Software
It is also possible that your iPhone reboots randomly because your device's ios system is too old. Installing the latest version of iOS for your iPhone is also a possible solution. You can click on Check for updates and download and install the latest ios software. Afterward, check if your device still reboots randomly.
Go to Settings > General > Software Update, and click on Download and Install.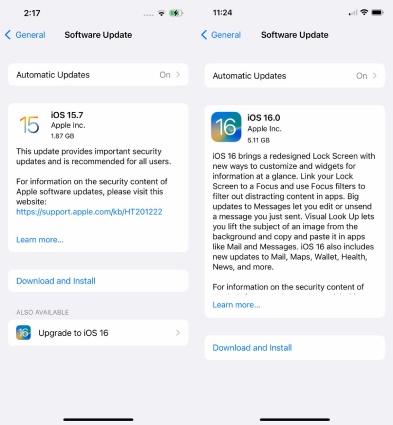 Part 8. Fix iPhone Randomly Restarts Caused by System Issue
If the problem persists after you have tried the methods above, restoring to a third-party iOS system repair tool is the last solution you can fix by yourself. TunesKit iOS System Recovery will assist you in fixing iPhone randomly restarts caused by system issues without data loss. Besides, the software can be used on Windows and Mac, allowing you to repair more than 150 iOS issues from different devices, including iPhones, iPad, iPods, Apple TVs, and others.
Furthermore, this program provides four major functions, which lets you repair, restore, upgrade, and downgrade your iOS devices with a few clicks.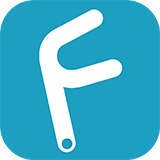 Key Features of TunesKit iOS System Recovery:
Solve iPhone randomly restarts with ease
Available on iOS 16 and various iOS devices
Troubleshoot more than 150 iOS issuse with just simple clicks
Support fixing system issues and app conflict errors, such as iPhone app won't open, iPhone stuck on updating, iPhone cannot download apps, etc.
Try It Free
600,000+ Downloads
Try It Free
600,000+ Downloads
Step 1

Launch TunesKit iOS System Recovery

First, download and launch TunesKit iOS System Recovery on your computer, then use a USB cable to connect your iPhone to the PC.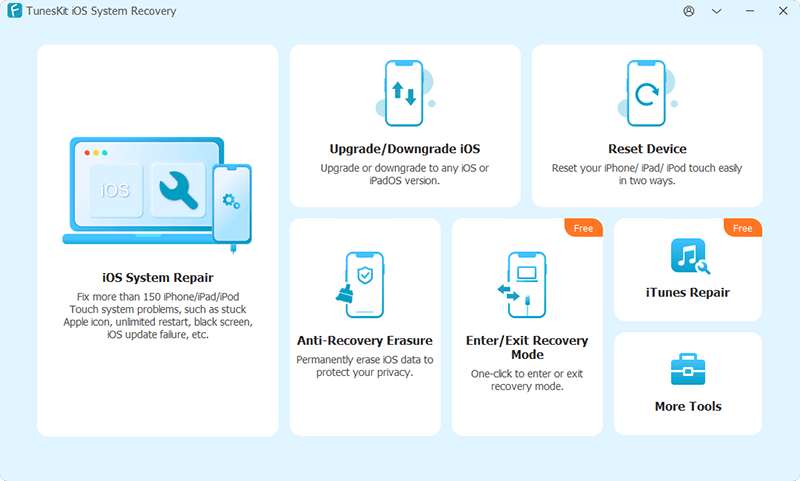 Step 2

Select Repair Mode

In the TunesKit main screen, click on iOS System Repair and hit Start. And you're required to choose Standard Repair first(as the Deep Repair will cause data loss).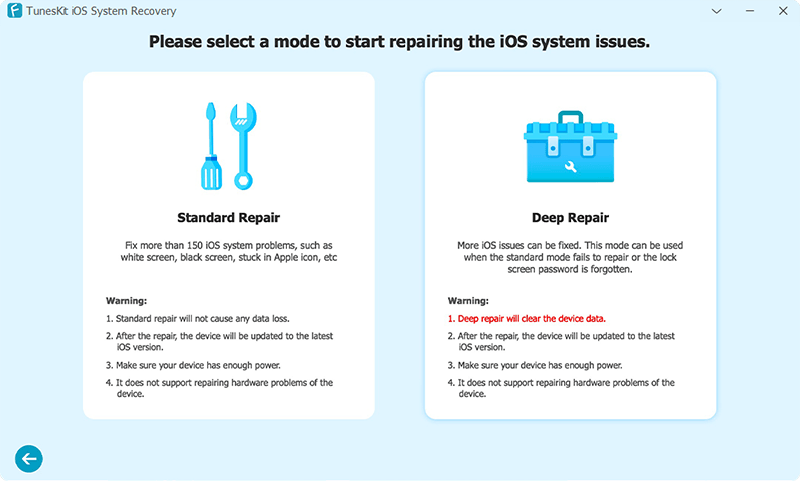 Step 3

Download Firmware Package

Put your iPhone into recovery mode accoring to the instructions on the screen. Go to the next window to check and select the proper firmware, the tap Download.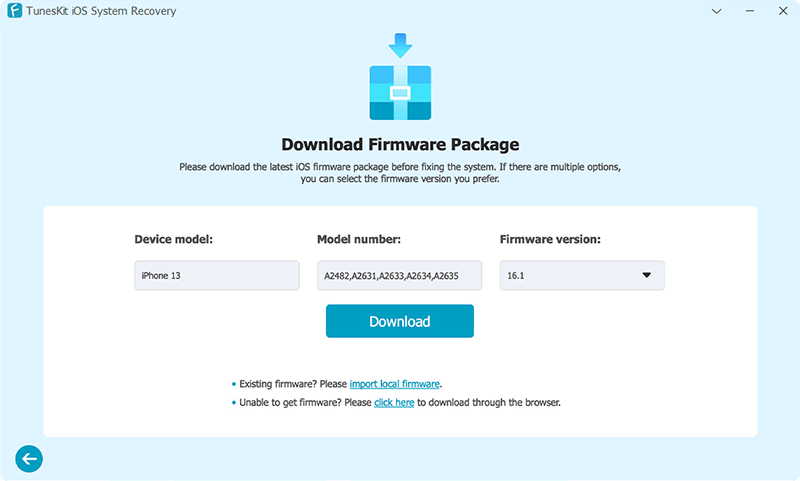 Step 4

Fix iPhone Randomly Restarts

When it finished the download, you need to click on the Repair button. TunesKit iOS System Recovery will start fixing the iPhone randomly restarts issue immediately.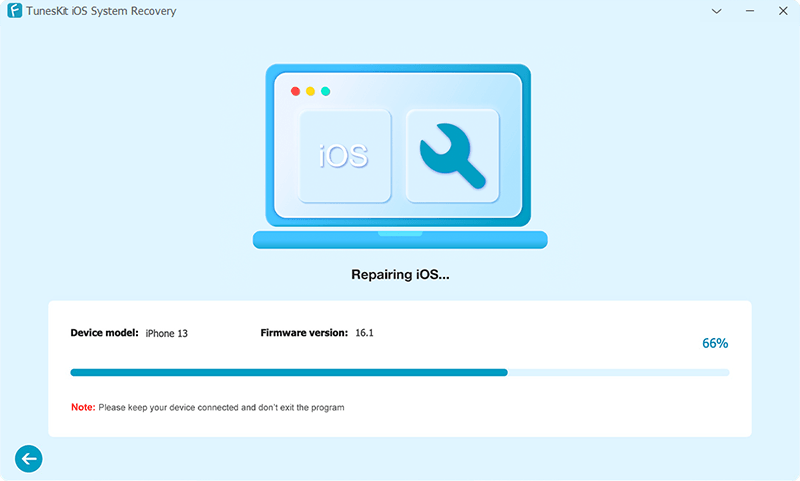 Part 3. Wrap Up
After reading the post, we are sure you have got the answer and solutions to 'Why did my iPhone randomly restarts.' As you can see, using TunesKit iOS System Recovery is the last means to get your device repaired by yourself. And if the problem still, you are suggested to contact Apple Support and send your iPhone for repair.