How to Fix iPhone Error 3014
4 mins read
As an electrical mobile device, iPhone always gives the best performance to its users. However, iPhone is not invincible, and it will also face trouble or issue in daily use. Recently, some users told me that they meet the iTunes error 3014 in restoring iPhone via iTunes. It is a common question, so you do not need to worry about your iPhone or your PC running into a severe problem. In this tutorial, I will tell you what is iPhone error 3014 and show you the best ways to fix it quickly and safely.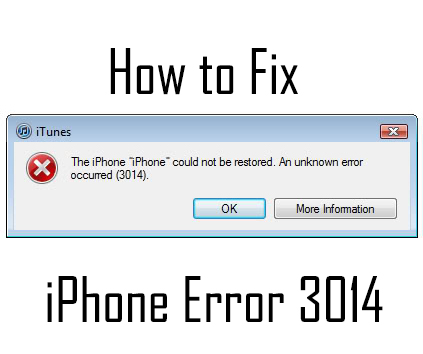 Part 1. What is iTunes error 3014?
Before I tell you how to fix iTunes error 3014, it is necessary for you to know what it is and why it happens, otherwise, it may happen again. iPhone may encounter error 3014 when restoring or updating via iTunes. It means that iTunes failed to restore or update your iPhone, because of the failure of iOS software update accessing.
When it happens, you'd better check the below reasons.
1. Antivirus is installed on your PC and running.
2. If your PC set the wrong date and time.
3. The version of iTunes is outdated.
4. Windows system or iTunes lacks necessary files.
How to fix iTunes error 3014?
In this part, I will show you the best and the most effective ways to fix iPhone error 3014.
Fix 1. Update iTunes to the latest version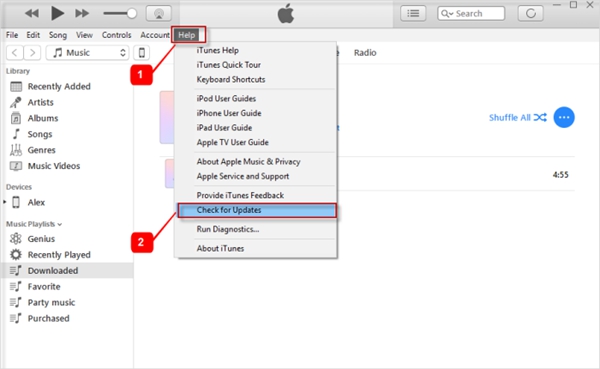 An outdated iTunes version is the main reason for error 3014 Apple. You can update iTunes from iTunes Settings, or from the Apple website downloading. In iTunes, you can update it by clicking Help>Check for Updates. Wait until the downloading process is finished, then update your iTunes.
Fix 2. Correct the date and time on your PC
In the case of iPhone error 3014, the wrong date and time on your PC may be the reason for making your iTunes face this issue.
You can correct the date and time manually. Look at the detailed steps: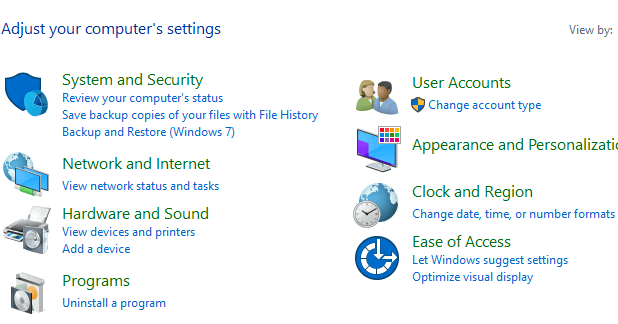 For Win: Go to the Start menu, then select the Control Panel and click the Date and Time. In the pop-up window, choose Change date and time to reset to correct your date and time.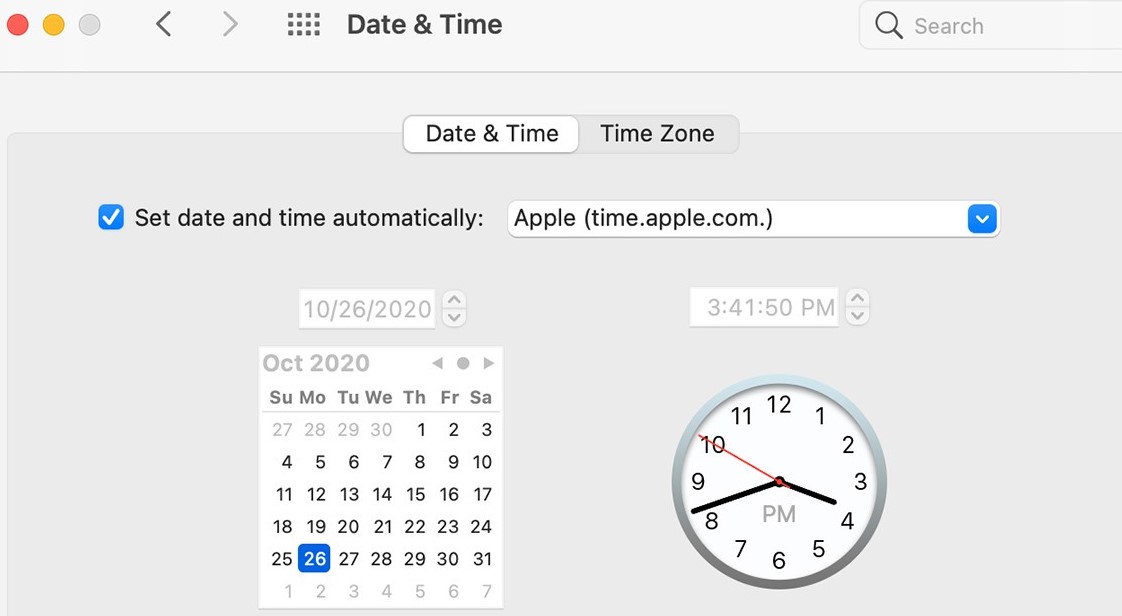 For Mac: Go to the Apple menu, then select the Preference and click the Date & Time. Choose Change date & time to correct your date and time.
Fix 3. Close the antivirus temporarily or update it
Though antivirus can protect your PC from viruses, it may mistakenly regard a normal process as a harmful process. Try to shut down the antivirus temporarily or update it to the latest version when iTunes facing the error 3014.
Part 3. TunesKit iOS System Recovery - the best way to fix iPhone error 3014
In the above content, I mentioned why iTunes error 3014 occurs and how to fix this issue. If the listed methods can't fix it, why not update or restore your iPhone via TunesKit iOS System Recovery?
TunesKit iOS System Recovery is a professional and specialized iOS issue fixing tool. With the concise and user-friendly interface, you can easily handle the software and use it to fix your iOS issues without obstacles. When you meet iPhone stuck on the Apple logo, iPhone Control Center not working, or iMessage Effects not working, you can use TunesKit iOS System Recovery to fix it. As a powerful tool, it can help you fix the issues in several minutes. What you need to do is just to connect your iPhone to a computer, and then wait for several minuters.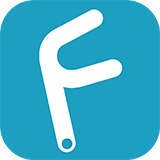 Key Features of TunesKit iOS System Recovery
Fix iOS operating system issues quickly
Supports different iOS devices like iPhone, iPad and iPod
No need to worry about data loss
Concise and user-friendly interface
Fix iPhone error 3014 safely
Try It Free
600,000+ Downloads
Try It Free
600,000+ Downloads
Let's see how to fix iPhone error 3014 via TunesKit iOS System Recovery.
Step 1

Connect your iPhone to TunesKit iOS System Recovery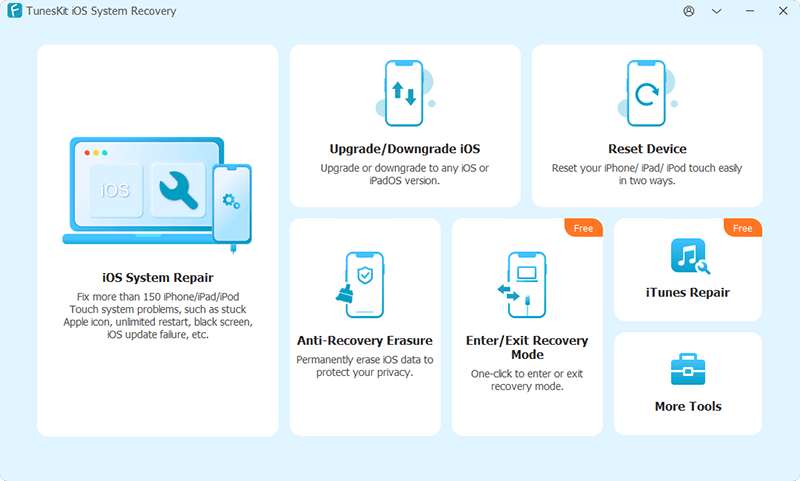 Firstly, connect your iPhone to your computer, then launch TunesKit iOS System Recovery. With this concise interface, fixing iPhone error 3104 should be very easy.
Step 2

Select a mode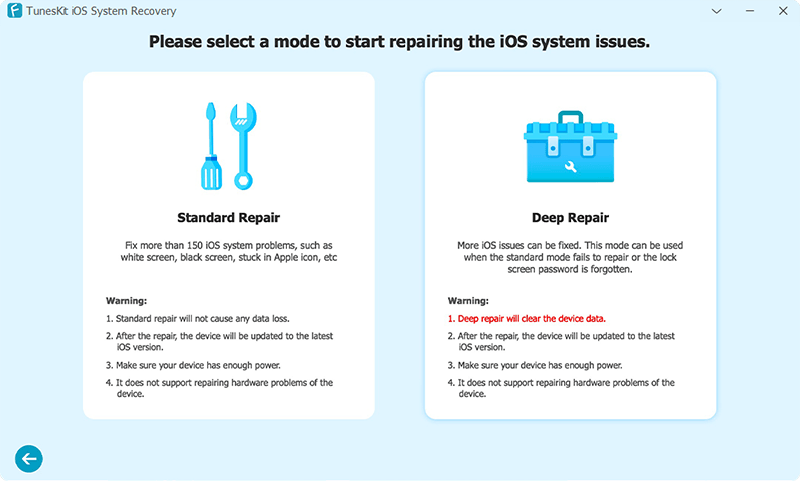 Click the Start button, and then you can see two options for you to choose from. The left one is Standard Mode. Standard Mode can help you solve most of the iOS issues. In most instances, the Standard Mode can meet all your needs. If Standard Mode can't work effectively, please try Advanced Mode. But remember, Advanced Mode will erase all of your iPhone data. So, don't forget to back up your iPhone before using Advanced Mode.
Step 3

Download firmware package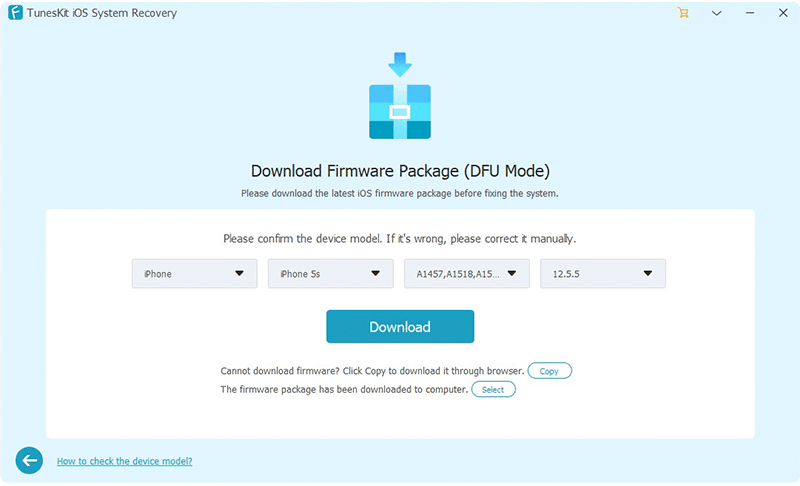 Next up, download the firmware package and TunesKit iOS System Recovery will start to restore your iPhone.
Step 4

Fix iPhone error 3014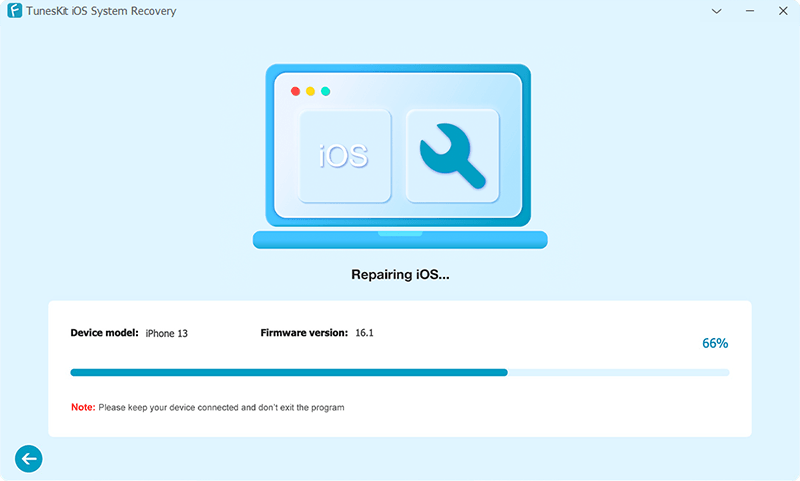 Your iPhone will be restored when TunesKit iOS System Recovery finishes the fixing. Then, you can use your iPhone as usual.
Summary
iTunes error 3014 is not a severe problem, and we can fix it by ourselves after reading this tutorial. Unavoidably, light or severe issues will happen when using a mobile phone. As for me, I think TunesKit iOS System Recovery can be a wonderful guard for our Apple devices. It can fix common iOS issues such as iPad stuck on update requested, iPhone volume keeps going down, or iPhone cellular data keeps turning off. What's more, it is a high-cost performance product that you can enjoy the best service at a low price.