iPhone Delay Screen Lock? Find New Fixes Here!
5 mins read
Generally, when you press the Side button on your iPhone, it will get locked instantly. However, many users complain that their screen needs to take a while to turn off after they update their iPhone to iOS 16. This delay may take them one or two more seconds to lock or unlock iPhone, which can be an irritating thing for them. Do you also meet this delay issue on your iPhone? Take it easy. In this post, we'll show you the causes of this issue, as well as how to fix iPhone delay screen lock.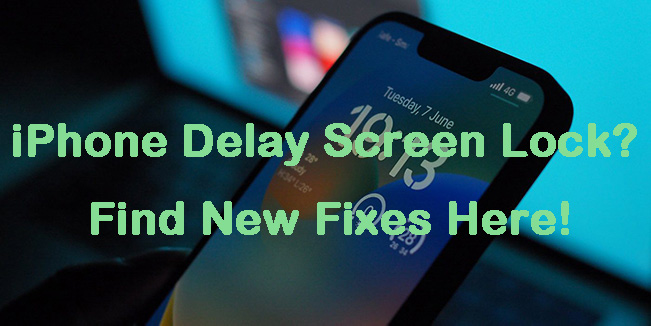 Part 1: What Causes iPhone Delay Screen Lock
Normally, if your iPhone doesn't go to sleep directly, there may be some features on your iPhone that keep your screen awake. Apple enables you to press the Side button to make shortcuts for Guided Access, Accessibility Shortcut, or Apple Pay. Therefore, the delay issue may result from these features. You can turn off your iPhone screen faster by simply disabling shortcuts for them. What's more, some system glitches on your iPhone can also lead to delay lock screen iPhone. You can resort to some tools to fix it and solve this problem.
Part 2: How to Fix Delay iPhone Screen Lock
Way 1: Remove Phone Case
If you are using an unsuitable phone case, it may interfere with the sensors of your iPhone, which makes it unable to respond to your pressing instantly. What's more, some other accessories can also lead to the delay of your screen lock. Therefore, when you meet this issue, you can remove your phone case and other accessories connected to your iPhone to fix it.
Way 2: Adjust the Click Speed of Side Button
The click speed of the Side button might also be related to delay iPhone screen lock. You can adjust how fast or slow you want the Side button to respond for your click. To adjust the click speed, you can go to Settings > Accessibility > Side Button. Then, choose the Default option to set your click speed to default.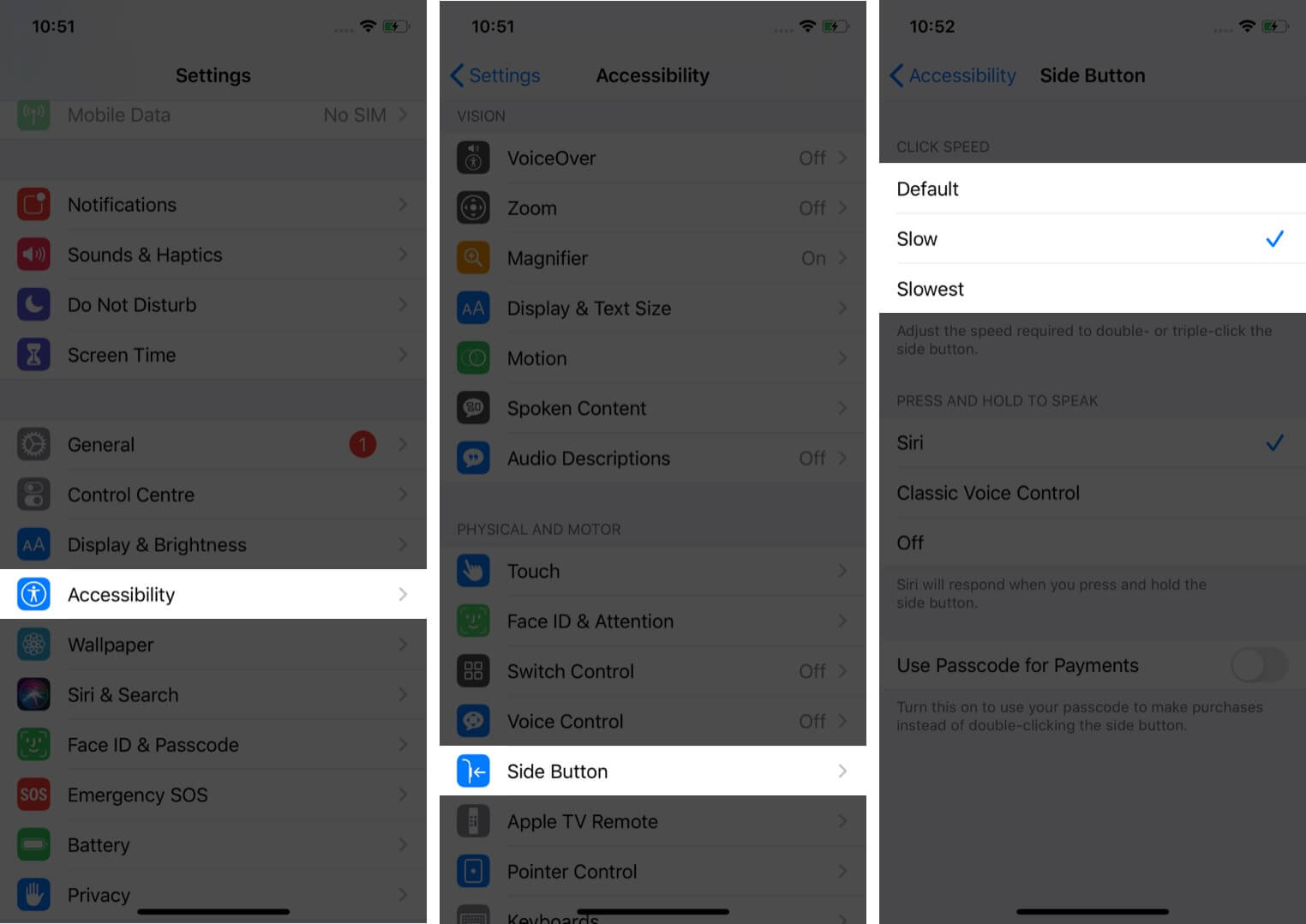 Way 3: Clear iPhone Storage
If the storage on your iPhone is not enough, your iPhone will run slow and you need to take a longer time to turn off your screen. Head to Settings > General > iPhone Storage, and then you can offload or delete the apps you don't use often. When you finish freeing up the storage, restart your iPhone and check if the delay issue has been resolved.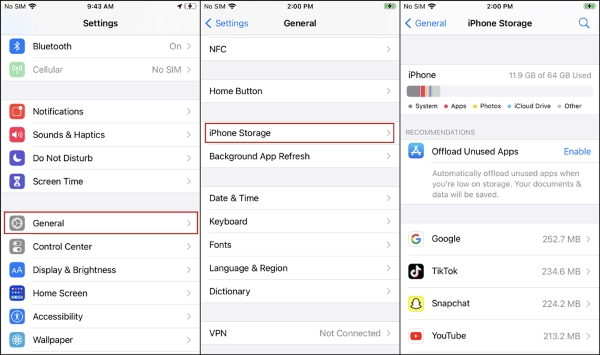 Way 4: Force Restart Your iPhone
Force restarting your iPhone is also a good way for you to fix iPhone delay screen lock. A force restart is a useful method to help you fix some bugs and get rid of some temporary issues. Thus, when you meet this delay issue, force restarting your iPhone can be helpful to you. To force restart your iPhone, you need to press and quickly let off the Volume Up button, and then do the same for the Volume Down button. Then, press and hold the Side button until the Apple logo is seen on your screen.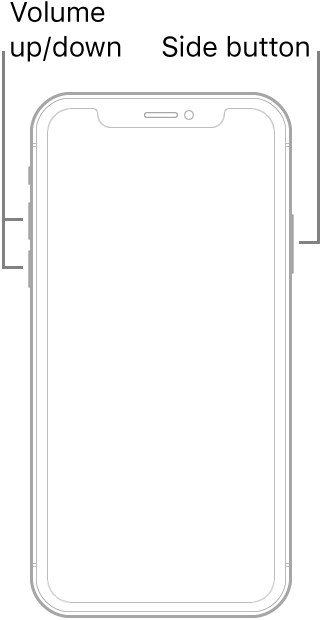 Way 5: Update Your iPhone
Another option for you to choose when your iPhone screen lock delays is to update your device. You can check if there is an available update by heading to Settings > General > Software Update. Then, hit on Download and Install to update your iPhone to the latest version.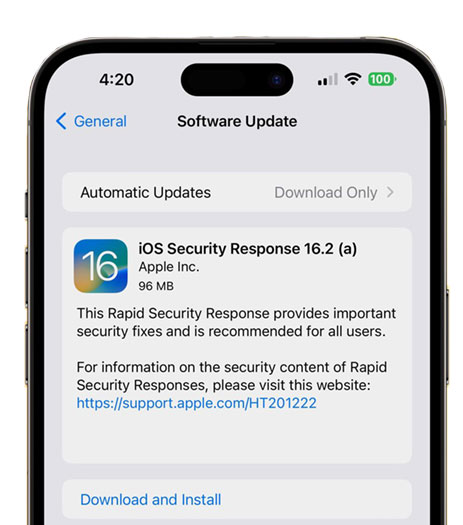 Way 6: Use TunesKit iOS System Recovery
Still fail to fix delay iPhone screen lock after trying all these methods? Don't worry. TunesKit iOS System Recovery is the best tool that can help you. As a professional iOS system repair program, you can easily fix more than 150 kinds of system errors on your iOS devices with it. No matter if you want to fix delay lock screen iPhone, iPhone auto-lock not working, iPhone stuck on Apple logo or other system-related problems, TunesKit iOS System Recovery can be conducive to you. There is no need for you to worry about losing your data during the repair, because this program won't affect any file on your device. Besides, if you want to reset your device, enter/exit the Recovery mode, or upgrade/downgrade your iPhone, you can also choose this powerful tool.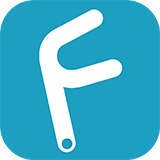 Characteristics of TunesKit iOS System Recovery:
Fix iPhone delay screen lock efficiently in one click
Restore an iPhone/iPad/iPod/Apple TV without losing any data
Repair 150+ iOS problems such as Apple logo not appearing, etc.
No need to jailbreak to downgrade to iOS 16 to 15.6.1
Allows iOS devices to enter and exit Recovery mode easily
Try It Free
600,000+ Downloads
Try It Free
600,000+ Downloads
Step 1

Connect iPhone to PC

First, download TunesKit iOS System Recovery on your PC and install it. Then, get your iPhone connected to PC using a suitable cable. After that, choose iOS System Recovery on the main interface after your device is connected.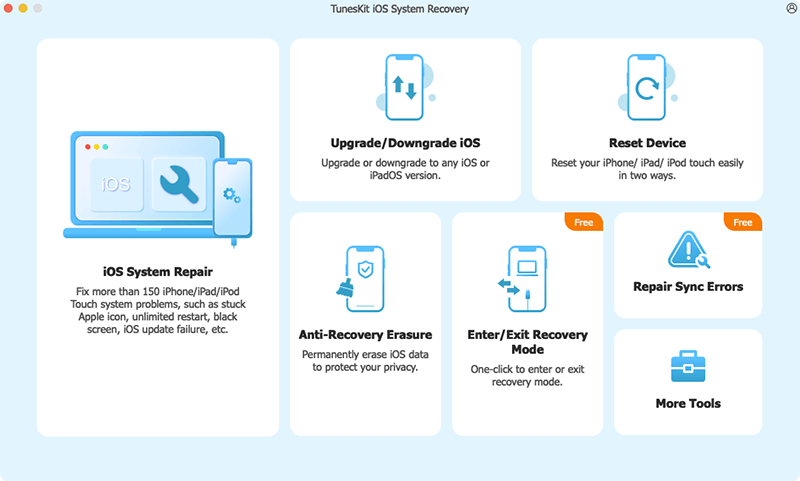 Step 2

Choose Standard Repair

In this step, you can view that there are two repair modes displayed on the screen for you to choose. Between these two modes, Standard Repair is much more recommended for you if you don't want to lose your data.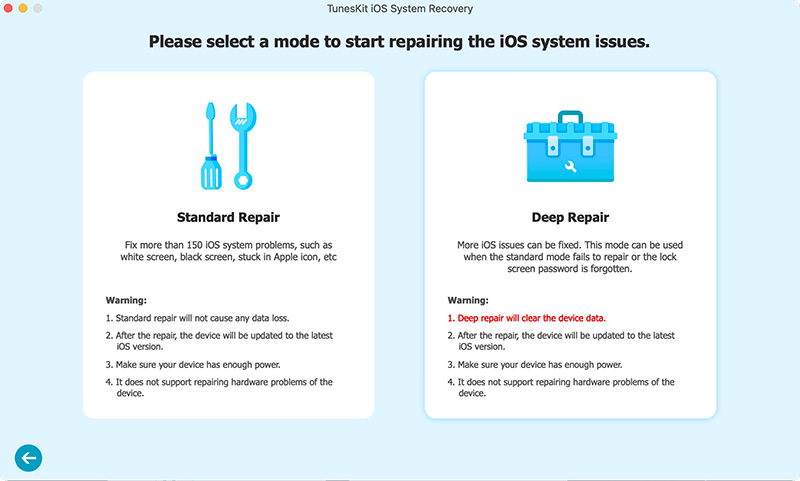 Step 3

Download iOS firmware package

After choosing the repair mode you prefer, you can now download the right firmware package. Remember to check the device information of your iPhone before you tap on the Download button.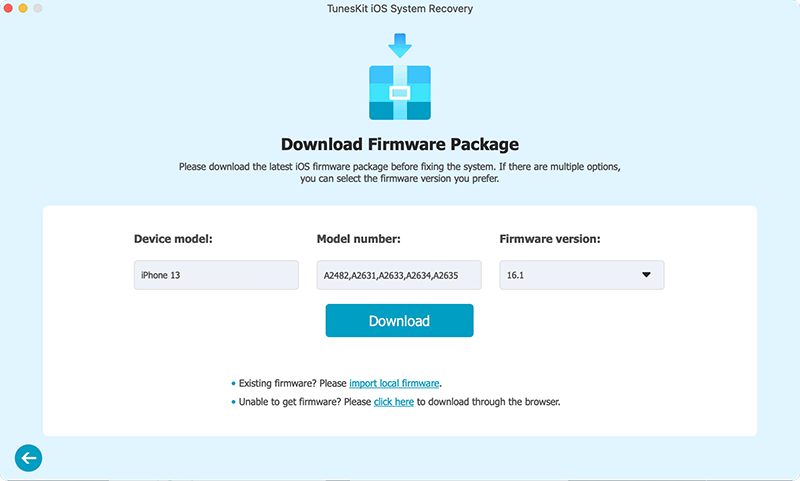 Step 4

Fix iPhone delay screen lock

Once the download of firmware package completes, you can now fix your iPhone with delay screen lock. When you finish repairing your iPhone, you can try to lock your iPhone again to check if it's fixed now.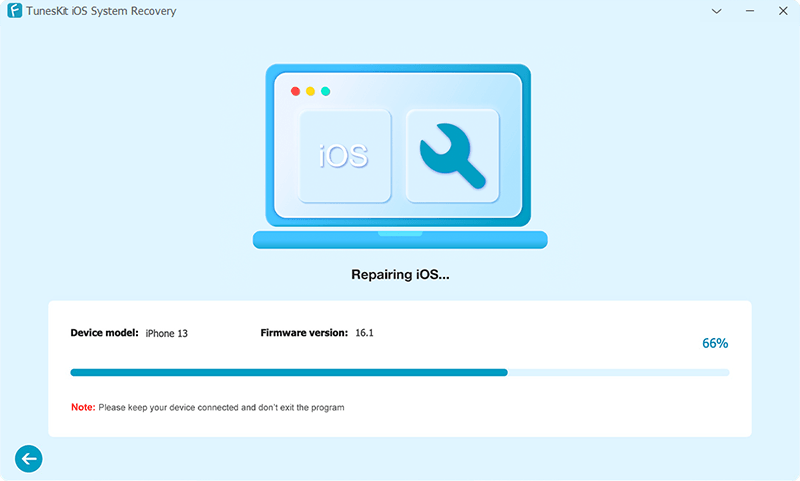 Part 3: Hot FAQs about iPhone Delay Screen
Q1: How to change locking time on iPhone?
According to Apple Support, you can change the locking time on iPhone to determine how long it takes your device to dim and lock automatically. You can go to Settings, and then choose Display & Brightness. Then, select Auto-Lock and choose a length of time for your iPhone to lock automatically.
Q2: How to keep iPhone screen from turning off?
If you don't want your iPhone screen to turn off automatically, you can conduct this via the Settings app on your iPhone. First, open the Settings app and choose Display & Brightness. Then, scroll down to choose Auto-Lock followed by Never to turn off Auto-Lock and keep your iPhone screen from turning off.
Part 4: The Closing Words
Delay iPhone screen lock is an annoyance for users. In this post, we have listed 6 viable methods to fix this delay issue. When you meet the same problem, you can try these solutions to help you. If you want to fix such system issues by yourself instantly, we recommend you use TunesKit iOS System Recovery. It's a 100% safe and convenient tool for you to fix your device.