How to Turn Off Siri Suggestions on iPhone [iOS 16 Supported]
5 mins read
Siri is an intelligent program developed by Apple, offering people a better user experience. Siri suggestions feature is one of the Siri features that can give you some use suggestions by tracking and analyzing your daily routines and how you use your iPhone. However, some users may think it irritating to receive these suggestions, and want to turn off this feature. If you also have the same thoughts as them, you are suggested to read this post and find how to turn off Siri suggestion on your iPhone.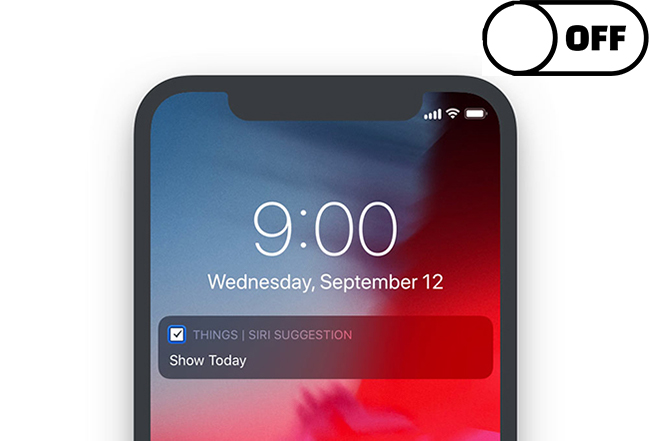 What Can Siri Suggestions Do on iPhone?
According to Apple's iPhone user guide, Siri will give you suggestions for what you might want to do next according to your routines and your app use history. For instance, you may be given suggestions when you do the things in the following:
1. As Siri knows your routines, you'll get suggestion of what you may want to do at a certain time, such as calling into a meeting, setting an alarm clock, or confirming an appointment.
2. When you add people to the calendar event or email, Siri will suggest the people you included in previous emails or events.
3. If you enter text, Siri will suggest you names of movies, books, places you viewed on iPhone recently.
4. Siri would also ask you if you want to add your trip into the calendar when you confirm an appointment or book a flight.
How to Turn Off Siri Suggestions on iPhone
If you think it an annoyance to receive these suggestions from Siri, you can choose to turn it off with the Settings app. Just follow the steps for how to remove Siri suggestions below to disable these recommendations.
Step 1: Open the Settings menu, and then tap on Siri & Search.
Step 2: On the next interface, scroll down to the Siri Suggestions section.
Step 3: Click on the toggle next to Suggestions while Searching, Suggestions on Lock Screen, Suggestions on Home Screen, and Suggestions when sharing. Then the suggestions for relevant people, apps and settings will not appear in Spotlight Search or Home screen.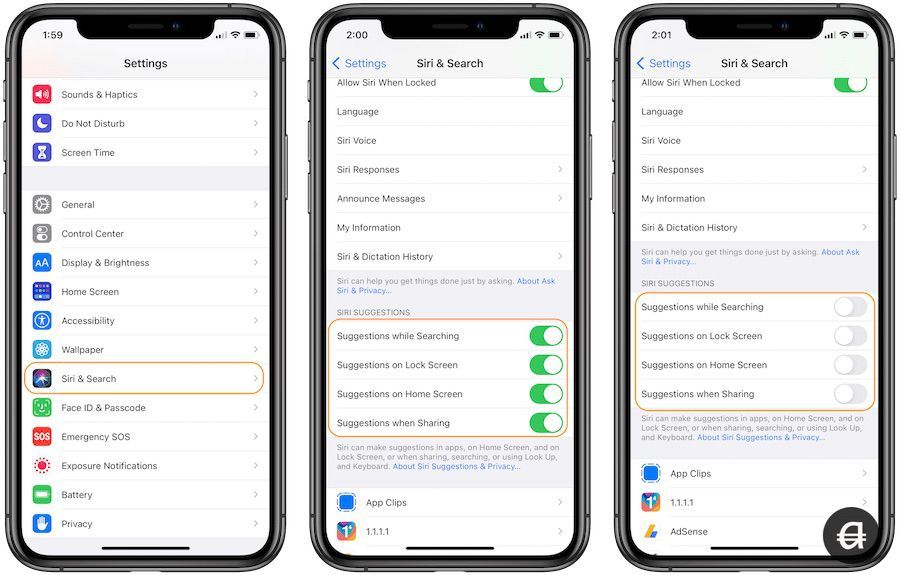 How to Disable Siri Suggestions Widget
You might also find Siri suggestions on your Today View screen, showing your favorite apps or the applications you might want to use. If you don't want to see these recommendations on your Today View screen, you can remove Siri suggestions widget following the steps beneath.
Step 1: On your Home screen, swipe right and you will see the Today View screen showing some customized widgets.
Step 2: Scroll down to the bottom, and click on the Edit button.
Step 3: Hit on the red minus button next to Siri App Suggestions, and then choose the Remove option. If the icon next to Siri App Suggestions is a green plus, the Siri suggestions function has been disabled.
Step 4: Click on the Done button at the top to save your settings.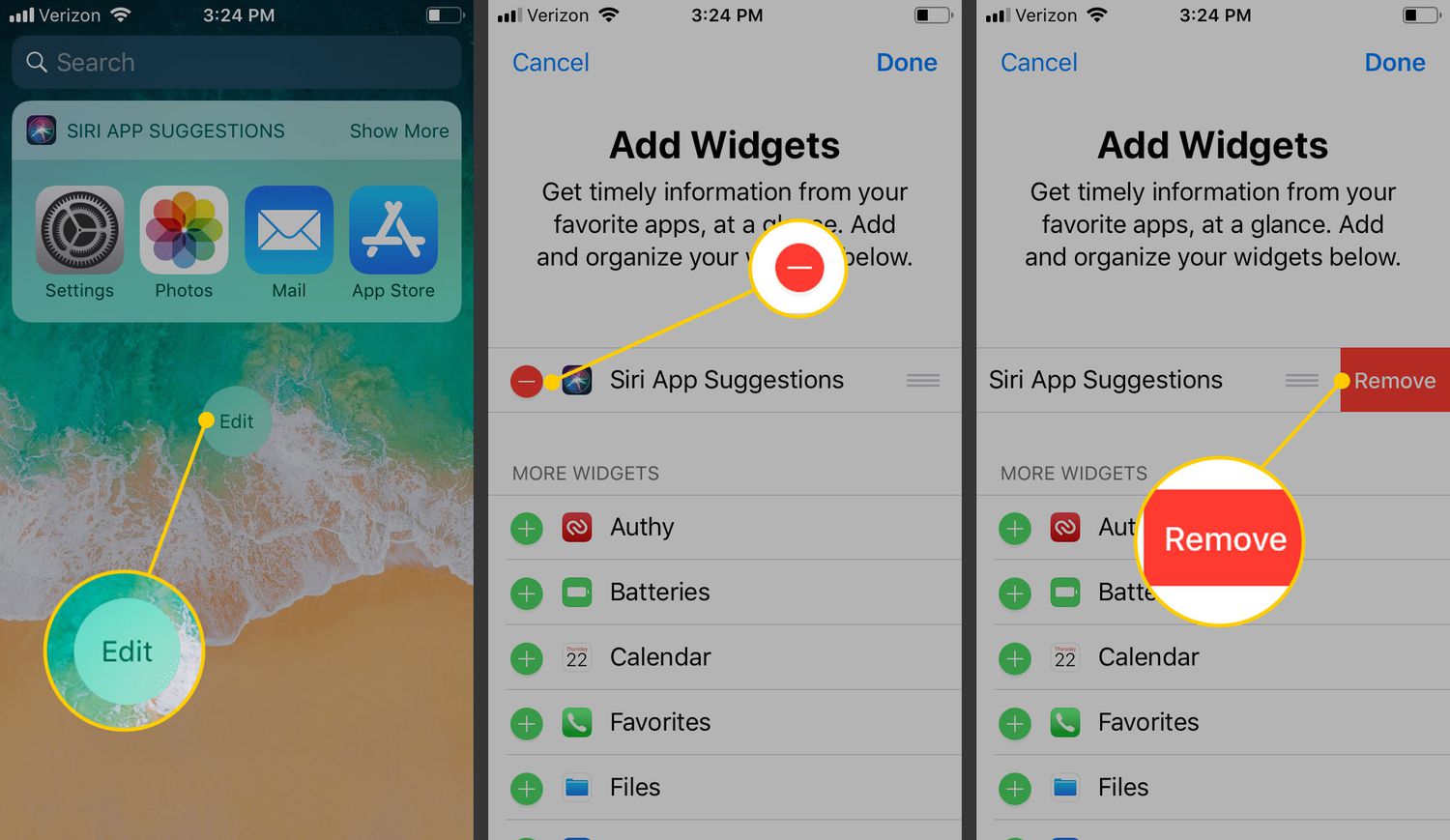 How to Turn Off Siri on iPhone
If you don't want to use Siri, you can also turn it off on your iPhone. Once you disable Siri, Siri suggestions will also be turned off at the same time. You can take the steps in the following to turn off Siri on your iPhone.
Step 1: Navigate to the Settings app on your iPhone and head to Siri & Search menu.
Step 2: Click on the toggle next to Listen for "Hey Siri" and Press Side Button for Siri to turn them off.
Step 3: Click on Turn Off Siri option when a popup appears.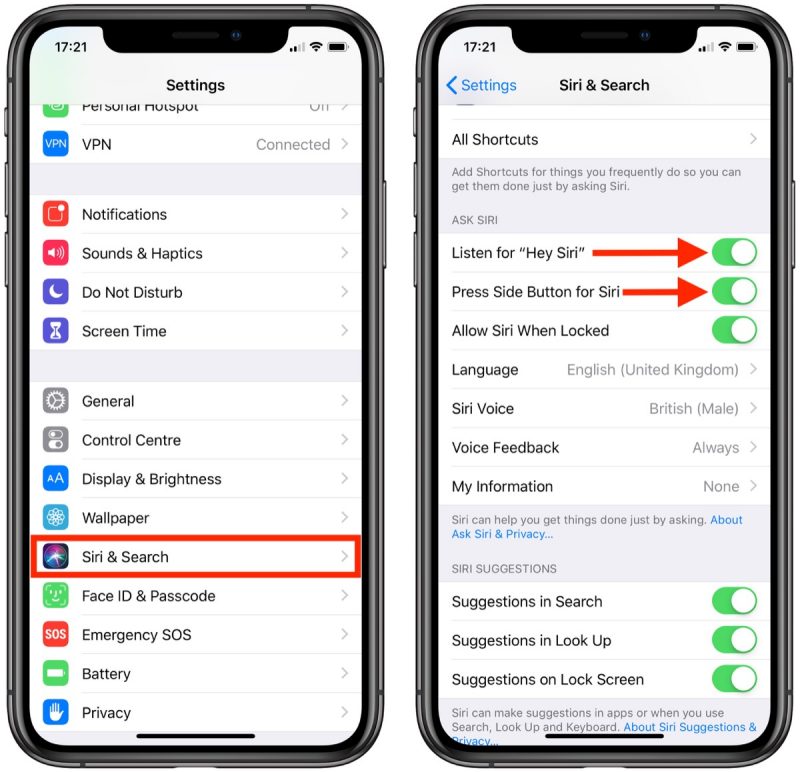 Bonus Tip: Best Solution to Fix Siri Not Working on iPhone
We have learned how to get rid of Siri suggestions in the previous post. However, some people who think Siri suggestions are helpful may fail to use this feature when Siri doesn't work. How to fix Siri not working on iPhone? The most recommended tool is TunesKit iOS System Recovery. It's a professional third-party tool for iOS repair, having the ability to fix more than 150 iOS or tvOS problems on iPhone/iPad/iPod and Apple TV, including Siri not working on iPhone, iPhone camera not working, iPhone running/charging slow, and more. With TunesKit iOS System Recovery, you don't need to worry about losing your data when you repair your iOS devices any more.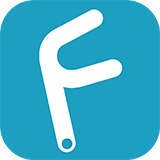 Characteristics of TunesKit iOS System Recovery:
Fix iPhone Siri not working efficiently
Avaliable on Mac/Win and supports iOS 16
Provide Standard Mode and Advanced Mode to fix
Easy-to-use and user-friendly interface
Fix your iOS devices without losing any data
Try It Free
600,000+ Downloads
Try It Free
600,000+ Downloads
Step 1: First, connect your iPhone to the computer using an original USB cable. Then, open TunesKit iOS System Recovery on your computer and wait for it to detect your iPhone. Next, hit on the Start button to go to the next interface.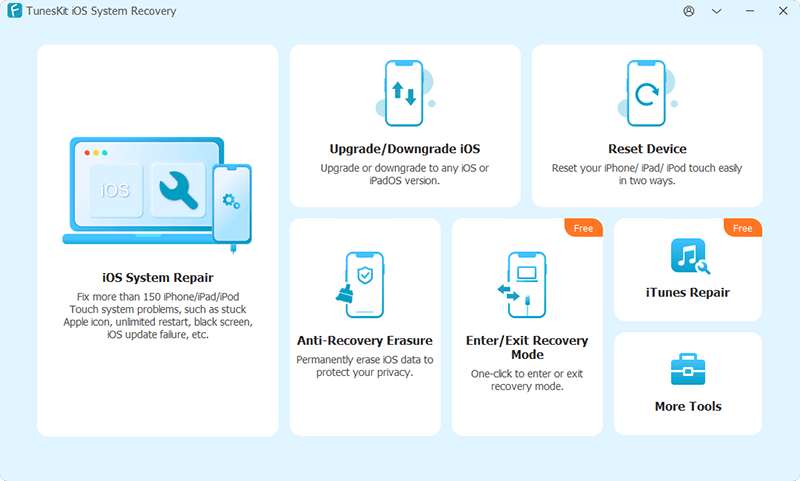 Step 2: Now, select a mode from Standard Mode or Advanced Mode to fix your iPhone. You can choose Standard Mode first to fix Siri not working issues without data loss. If it cannot be fixed, you can choose Advanced Mode after you save your important data.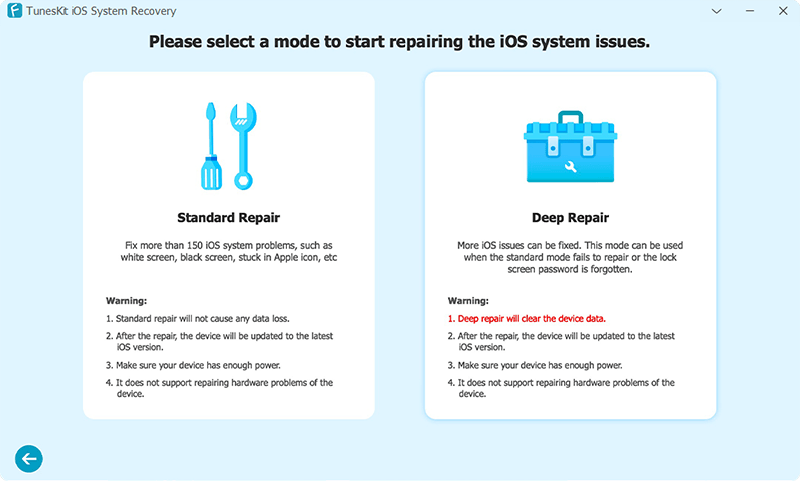 Step 3: Then, you need to confirm device information of your iPhone and correct it manually if anything is wrong. Then, you can click on the Download button to get firmware package downloaded.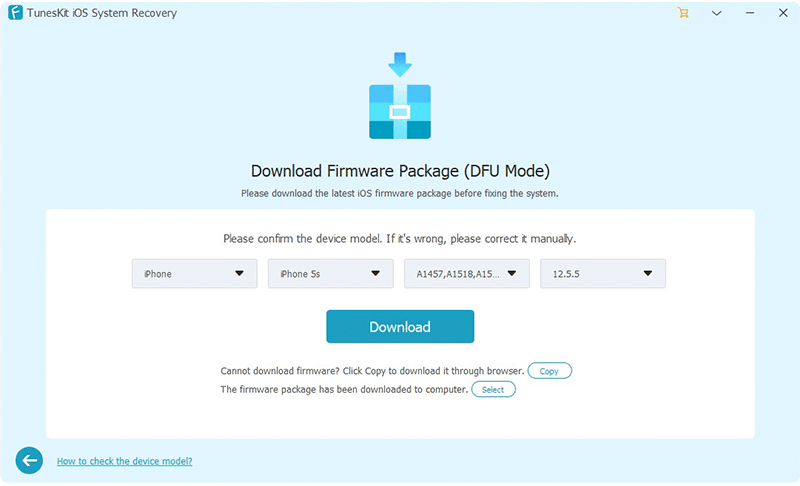 Step 4: When the download process is done, click on the Repair button to fix iPhone Siri not working issue. Don't disconnect your iPhone from the computer when it's repairing your system, or it may cause other problems. Once this process finishes, your iPhone will become normal as before.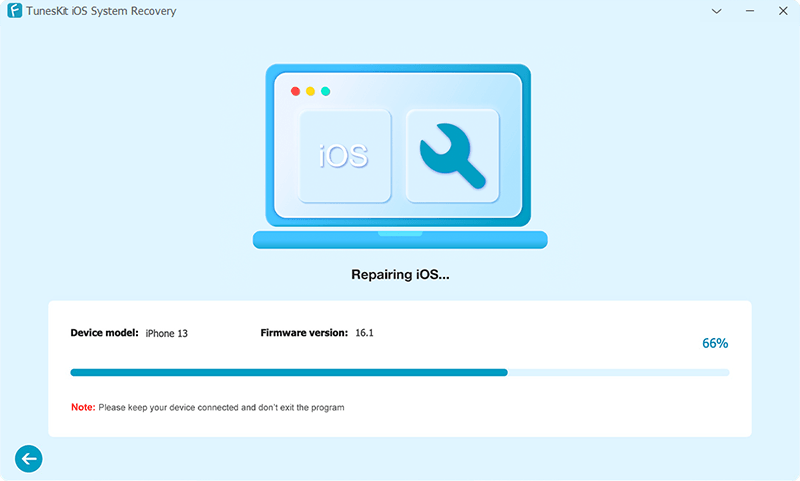 The Closing Words
After reading this article, you must learn more about what Siri suggestions can do and how to turn off Siri suggestions on your iPhone. Besides, we also introduce you a practical iOS repair tool -- TunesKit iOS System Recovery -- to help you when you meet the problem of iPhone Siri not working. Please leave us a comment below if you have other suggestions or questions.