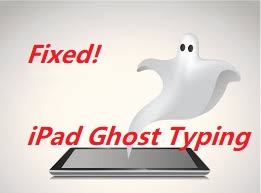 Did you encounter this situation: the iPad would open or launch the apps or browse randomly or automatically, even if you did not touch the screen. This is often called ghost typing or false touch. Some users have once reported this issue in Apple Community. Therefore, it is clear that this issue is not a rare thing that should deserve our attention. As some users may not find a useful way to fix iPad ghost typing, here we would like to help you.
Why Does Ghost Typing or False Touch Occur?
In general, the reasons for ghost typing or false touch can include dirty iPad screen, malware attack, iPad stuck in browsing history, downloads, etc., and software or system glitches.
How to Fix iPad Ghost Typing
In this part, we will give you a guide on how to fix this iPad issue in proper and rational order.
Fix 1: Clean your iPad screen
The first step you can try is to check if there is water or stain on the device screen, because the device may accidentally regard these as human hands. Hence, you can use a clean microfiber cloth, and dampen the cloth to remove unwanted dirties on the screen. In addition, if your iPad has a case, you may take off the case before cleaning the screen.
Fix 2: Restart your iPad
This way also means you need to perform a soft reset. To restart your iPad, the concrete steps depend on your iPad models.
For iPad with Home button: press and hold the Power button until the power off slider appears. Then, drag the slider from left to right to turn off your iPad. Wait for 30 seconds and turn on the iPad by pressing and holding the Power button until you see the Apple logo.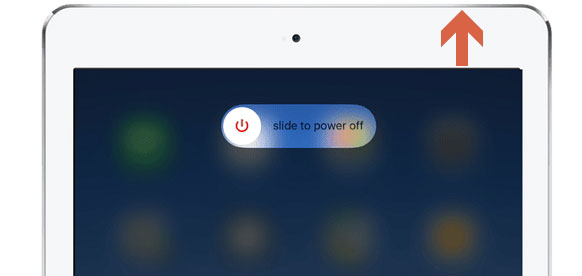 For iPad without Home button: Press and hold either the volume up or volume down button and the Power button until the power off slider appears. Drag the slider turn off your iPad. Then, press and hold the Power button until you see the Apple logo.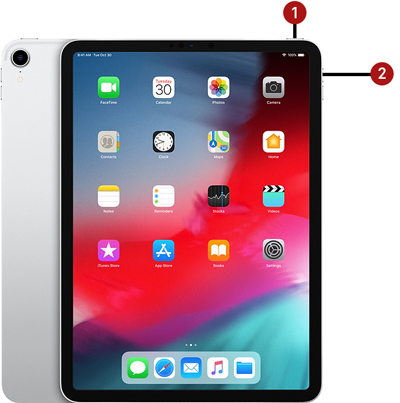 Fix 3: Hard restart your iPad
For iPad with Home button: hold down the Power button and the Home button together until the iPad turns off and reboots. After the Apple logo appears, you can release the buttons.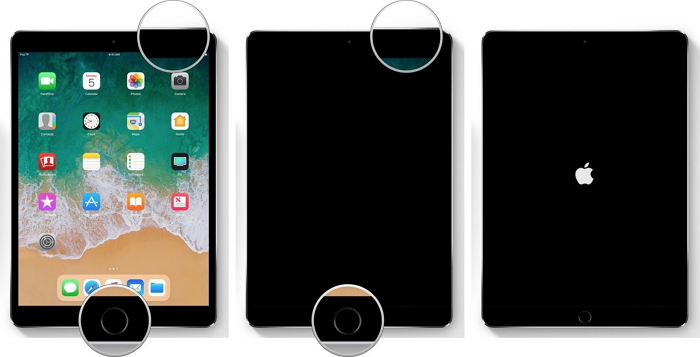 For iPad without Home button: Press and quickly release the Volume Up button and then the Volume Down. Next, hold the Power button until your iPad reboots.
Fix 4: Update the iOS system
In most cases, the latest OS version can let you fix bugs and software issues. So, update and then check whether the iPad ghost typing issue gets solved.
To update the system, you need to tap Settings > General > Software Update.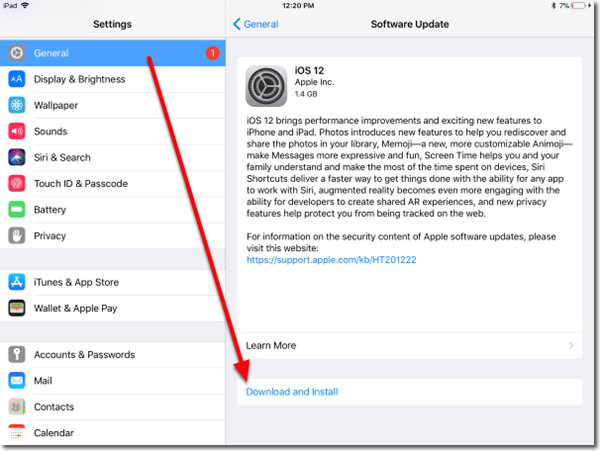 Fix 5: Fix your iPad ghost typing with a third-party tool (No Data Loss)
Maybe, some users have heard that iOS system recovery software can fix most of the Apple device issues caused by software or system glitches. This kind of tool does indeed fix your device issues successfully. In the market, there are various good tools, but here we want to recommend TunesKit iOS System Recovery as your first choice. If the four solutions can not fix your iPad, you can try to restore the device with TunesKit.
TunesKit iOS System Recovery is professional repair software. It has both Windows and Mac versions. One of the distinctive advantages is that it can fix all your Apple devices, including iPhone, iPad, iPod Touch and Apple TV at a faster speed and can ensure a higher success rate. In terms of the article topic, it can fix your iPad ghost touch or typing without data loss. Besides, if your iPad is stuck in boot loop, black screen, Apple logo, recovery mode, etc., TunesKit will give you impressive results.

Characteristics of TunesKit iOS System Recovery:
Fix iPad ghost typing without data loss
Repair different tvOS/iOS issues by yourself
Provide Standard Mode and Advanced Mode
Easy to use with friendly interface
A step-by-step guide
In this section, we are going to show you how to fix your iPad with a few clicks. Before, your may need to download TunesKit on your computer and prepare a USB cord.
Step 1: Launch TunesKit and use the USB cord to connect your computer. Wait for the software to detect your iPad. Then, if connected, just click Start.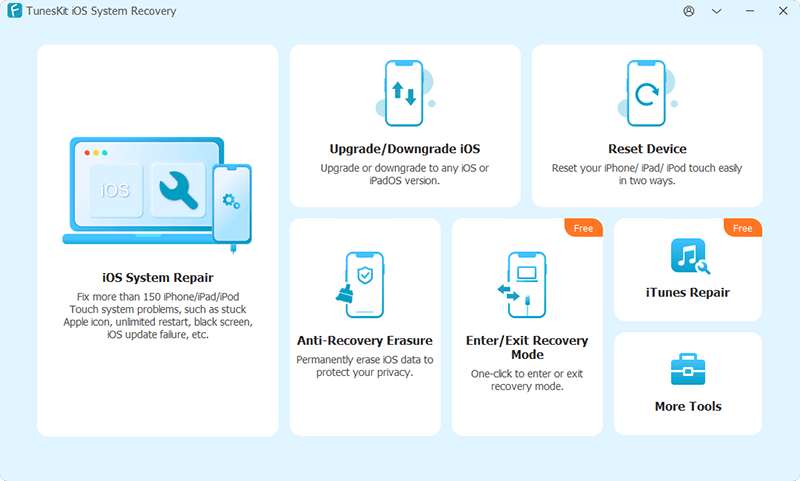 Step 2: When the new popup window occurs, choose the Standard Mode (No Data Loss) and then click Next.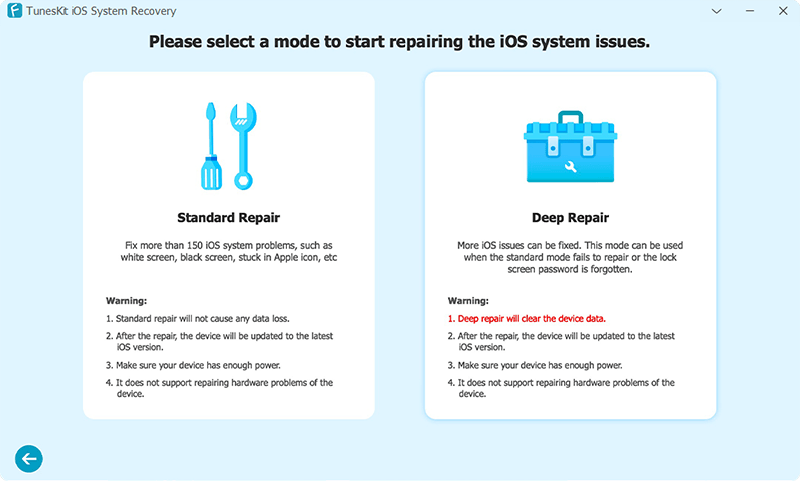 Step 3: Now, you can click Download to download the firmware package to repair your iPad. The downloading process will require several minutes. Then, you can click Repair to fix your iPad.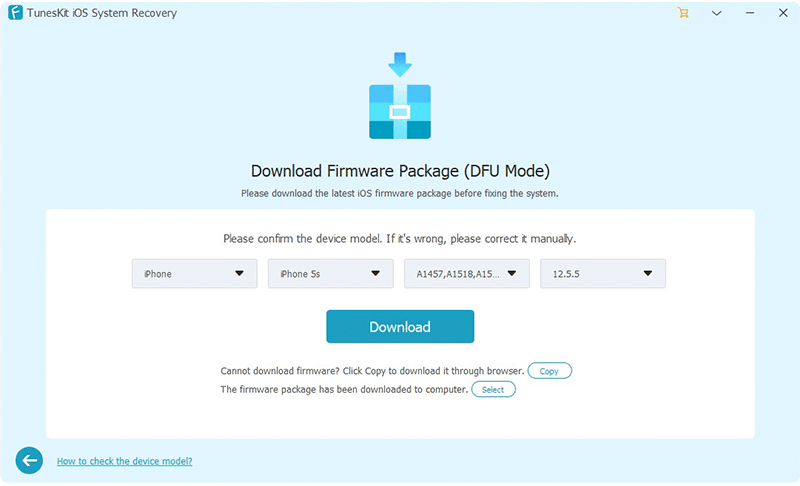 Fix 6: Factory reset your iPad (Data Loss)
This way means you will have to erase all of iPad content and data. Therefore, if necessary, you will have to back up your device by using iTunes/Finder or iCloud. To factory reset your iPad, you need to tap Settings > General > Reset > Erase All Content and Settings. You will be asked for confirmation and then tap Erase.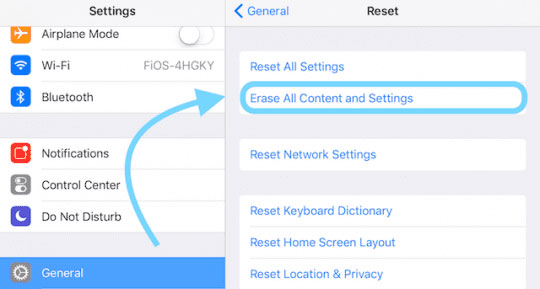 Fix 7: Restore your iPad through iTunes (Data Loss)
The last solution you can try is to resort to iTunes. But this will let you lose all of your data and you will need to back up your iPad content.
• Open the latest version of iTunes on your computer and use a USB to connect your iPad to the computer;
• Make sure your iPad is selected from the left menu in iTunes;
• Click the Restore button in the center of the iTunes Summary tab;
• iTunes will ask if you are ready to Restore the iPad, as this will wipe all of your data and settings from the device. Then, click Restore.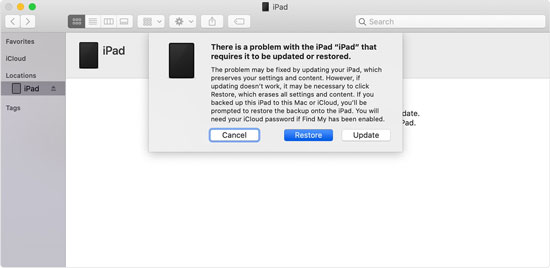 Conclusion
Although the iPad ghost typing or touch is a serious issue, it can be solved with effective and simple steps, especially by using TunesKit. Whenever users face this issue, they can choose to refer to this tutorial and find a repair solution that works miracles. They can try these ways one by one and fix iPad ghost touch or typing.

Brian Davis has covered tech and entertainment for over 10 years. He loves technology in all its forms.