iPhone Clicking on Its Own? Fix the Problem Easily
5 mins read
While you're sure you did not do anything on your iPhone screen, apps seem to launch, or the iPhone screen clicking on its own. The phenomenon seems uncanny, but it happens. Some call it to ghost touch. This problem affects iPhones, and to people who have experienced it, it's even scarier than real ghosts. iPhone clicking on its own can lead to unwanted purchases, unintentional phone calls, or even unauthorized phone calls. Unsurprisingly, such strange actions can be more than a little irritating. You should fix the problem before losing the entirety of your savings to ghost touches.
Read on to find out "why is my iPhone doing things on its own" and get your iPhone to work normally again.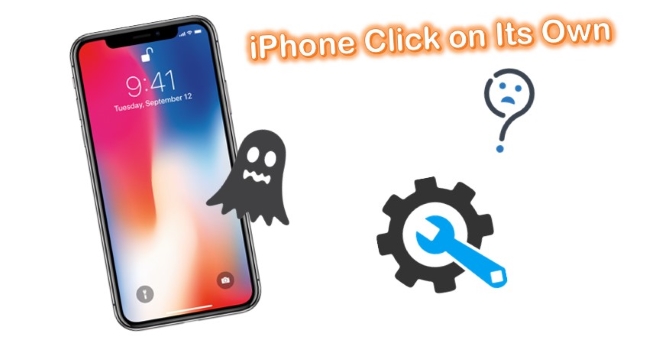 Part 1. Why Is My iPhone Doing Things on Its Own?
An iPhone's ghost touch problem can be caused by a faulty display or damaged screen components. In most cases, this issue occurs because some pins are out of place and your iPhone display is not seated correctly in the case. As well as hardware failures, ghost touch can also be the result of software glitches. Additionally, it's critical to note that this issue isn't specific to the iPhone X; it can occur to any iPhone released by Apple. Indeed, Many iPhone 11/8/XR/X users say their iPhone is clicking on its own. If you want to solve this problem, then this post is for you. Read on!
Part 2. How to Fix "My iPhone Is Clicking Things on Its Own"?
Way 1. Clean the Display
People tend to overlook this simple first step. It might just be sweat droplets performing miracles on your iPhone's screen that cause what appears to be an internal problem. You would only need a quick wipe to solve all the problems in that case.
Soft cloth-like the microfiber cloth Apple sells will be necessary to clean the display of your iPhone. To make sure you don't disturb your screen, you should slightly dampen your cloth with water before wiping it gently on your screen. Test the performance of your iPhone's touch screen after cleaning its display to check if the iPhone screen clicking on its own.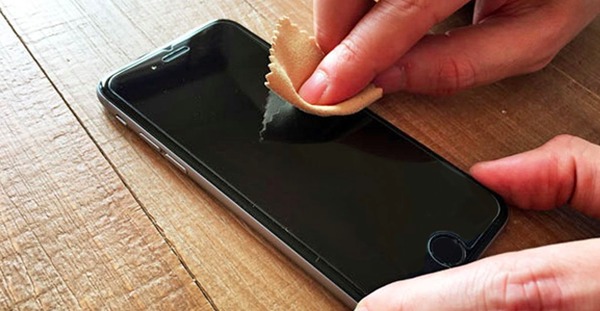 Way 2. Remove the Screen Protector
While a screen protector can help prevent your screen from cracking, they are not always perfect. There is a chance you may be having a problem with your iPhone display as a result of these problems. Without removing it you won't be able to determine for sure, so it's the next step after you've cleaned your display. Remember once you remove a screen protector from your device, the damage is irreversible.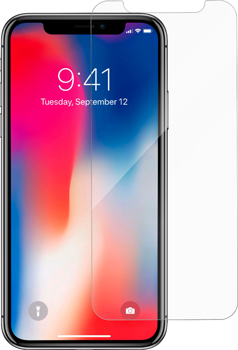 Way 3. Restart Your Device
Perhaps all your device needs are a soft or hard restart to be restored to its original state. You can perform a regular restart if your iPhone screen clicks on its own in less severe cases. You may need to force restart the device if tapping and clicking interfere with the restart process. For a force restart:
On iPhone 6S and earlier,
Press Sleep/Wake button & Home button until the Apple logo shows up on the screen.
On iPhone 7/ 7 Plus,
Simply long-press the Sleep/Wake button & Volume Down button at the same time. Do this for at least 10 seconds, until the Apple logo flashes.
On iPhone 8/ 8 Plus, iPhone X, or later,
Quickly press the Volume Up & Down button one by one. Hold the Side button until the Apple logo shows up.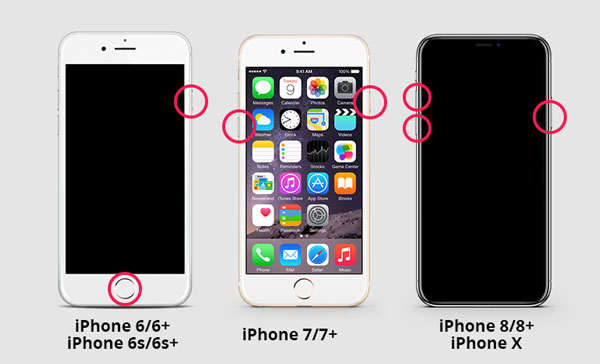 If that was the solution, your iPhone should be back to normal after restarting. If not, you may have to try another option on this list if you notice any tapping or scrolling afterwards.
Way 4. Use Advanced Repair Tool—TunesKit iOS System Recovery [Recommended]
TunesKit iOS System Recovery is a feature-rich program that easily repairs iOS devices with a computer. Not just eliminate iPhone clicking on its own this weird issue, but you can resolve over 150 types of iOS issues from "stuck" to "not working" issues, including iPhone screen not rotating, iPhone touch screen not responding, iPhone stuck on searching, and so on.
Simple and easy to do, this process will protect your device from troublesome issues. This software does not require any technical skills, and there is no risk of data loss. Due to these factors, we strongly recommend this program.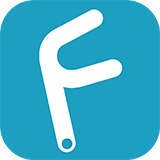 Key Features of TunesKit iOS System Recovery:
Fix iPhone clicking on its own without data loss
Supports other devices including iPhone, iPad and iPod.
Compatible with all iOS versions including the iOS 15.
One-click to enter or exit recovery mode.
Easy fixing steps and user-friendly interface.
Try It Free
600,000+ Downloads
Try It Free
600,000+ Downloads
Now go through the steps beneath to fix this problem.
Step 1

Installation and Connection

Download, install and launch TunesKit iOS System Recovery on the computer. Now connect your iPhone with it. You will need to select Enter Recovery Mode when your phone is detected. Click Start to proceed.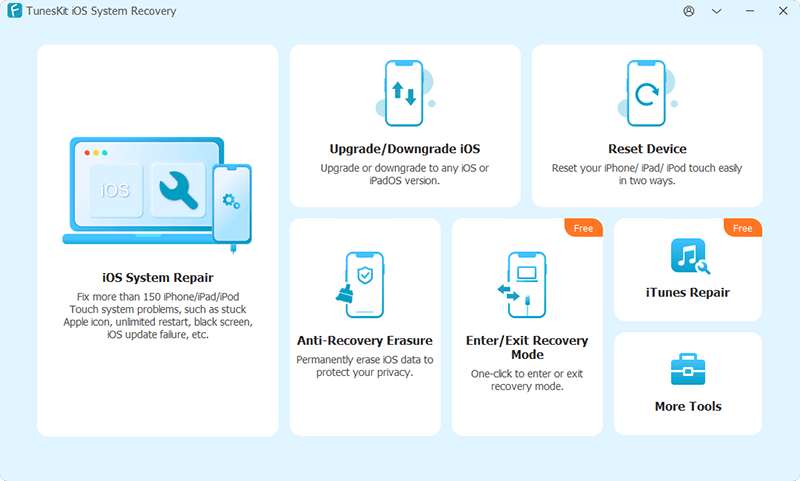 Step 2

Choose the Repair Mode

You should choose the Standard Mode and then tap on the Next button to proceed to fix the problem without damaging the data.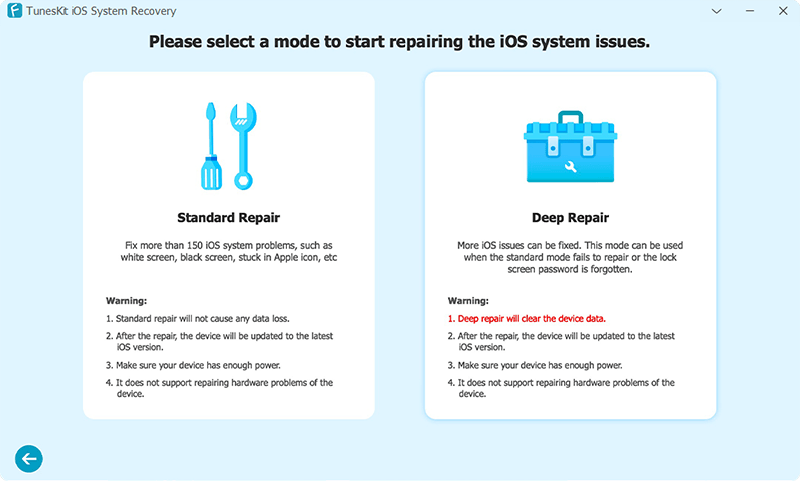 Step 3

Download and Verify the Firmware

Make sure all the information displayed on your screen is correct. If it isn't, use the dropdown menus to make sure the wrong ones are corrected. Click the Download button to download the firmware and verify it.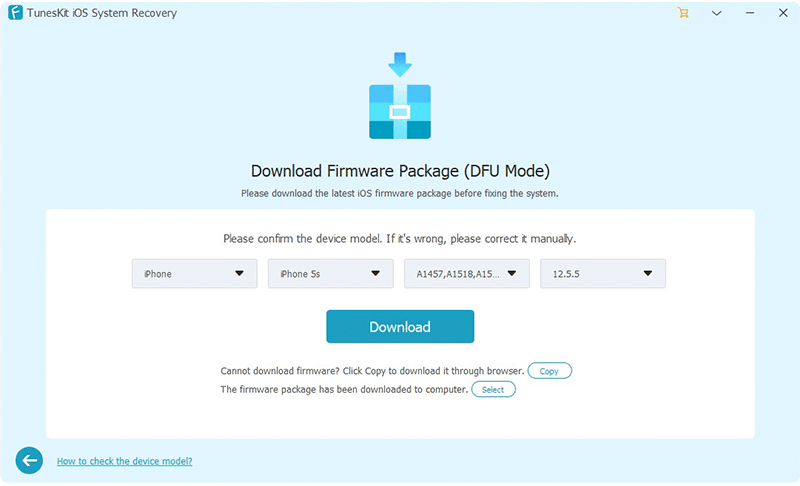 Step 4

Start Fixing iPhone Clicking on Its Own Issue

Click on the Repair button after the verification to unzip the firmware package. In a while, it will start fixing your irritating problem.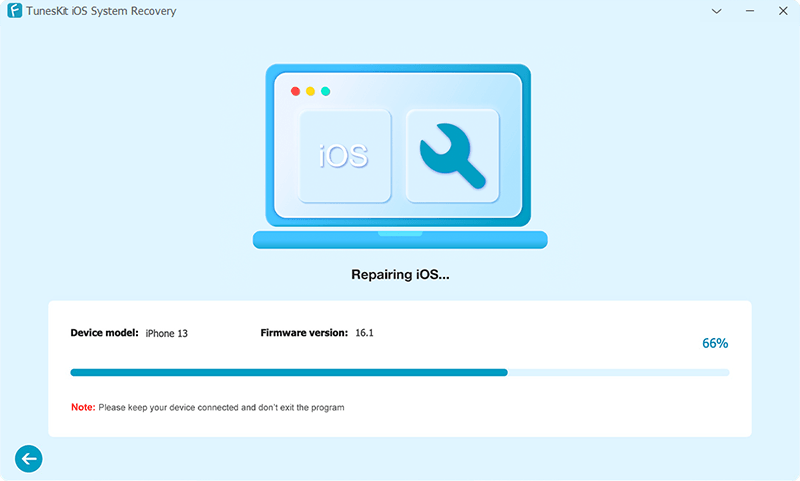 Way 5. Update Your iOS Version
There may be a bug in an update that caused your iPhone to malfunction, resulting in weird behavior on the display. Even if you think it's impossible that something like this could ever happen to a high-profile company such as Apple, you'll be surprised to learn that it does in fact happen more often than you think. You might want to wait for Apple to push an update to fix this specific issue if you see many iPhone users complaining.
The Settings app allows you to install updates when they are available. On the app, tap on General and scroll down to navigate the Software Updates option. Choose it and make your iPhone check for any available updates for a few seconds.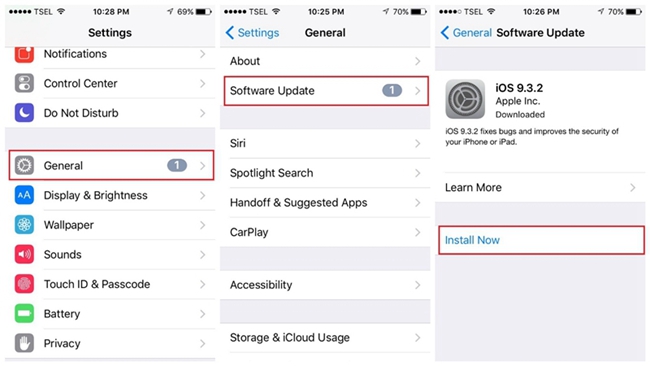 Way 6. Perform a Factory Reset
The next step you should take if restarting your iPhone or updating its software does not work is performing a factory reset. iPhone screen clicking on its own issue can be eliminated by removing any underlying software issues.
Simply go to Settings → General → Transfer or Reset iPhone → Tap Erase All Content and Settings.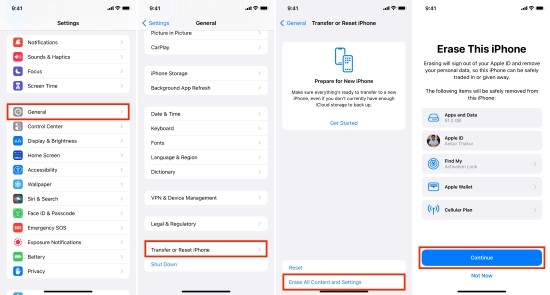 Part 3. Conclusion
Next time when your friend complains to you that "why is my iPhone doing things on its own?" Simply follow the ways above, there's a chance to repair this annoying issue. By using TunesKit iOS System Recovery, your iPhone will have a higher chance of successfully being repaired, as well as providing better safety and security. Hopefully, this post must have armed you with the measures to fix your device. If you feel confused or aren't able to follow the process, contact us for technical support services by leaving your comments below.